Stripe has become a popular and easy-to-use payment service, competing with big names like Square and PayPal. Whether or not you realize it, you've probably used Stripe before. It powers payments for some big-name companies like Zoom, Shopify, Office365, Medium, and more. Our guide will fill you in on everything you need to know about Stripe's fees and pricing for 2023.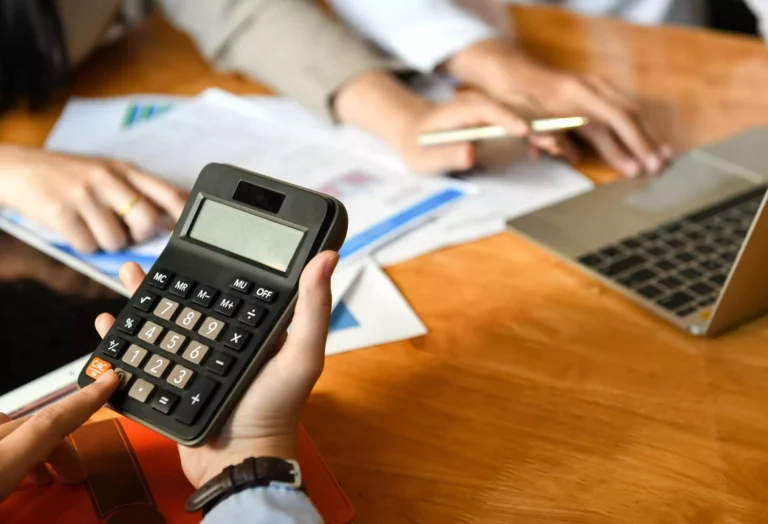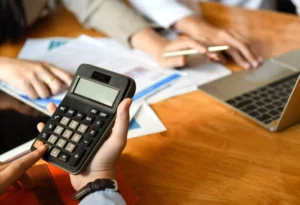 Stripe Processing and Transaction Fees
Stripe is relatively transparent about its pricing. Stripe uses a pay-as-you-go model, which means that they take their fees out of each transaction before you receive your deposit. The majority of Stripe's transaction fees you'll pay are based on a flat-rate pricing model, though they also have some instance-based fees. You can also take a look at Stripe reviews for more feedback about the payment platform.
How Does Stripe Calculate Their Fees?
Stripe uses a pay-as-you-go flat-rate pricing model, which means that they calculate their fees based on how often you use them. Both the transaction frequency and volume amount play a role in the fees you will see with Stripe.
For example. let's say a customer makes a $1,000 purchase at your online store. Stripe will charge one transaction fee for the transaction and a flat-rate percentage on the sale amount.
What percentage does Stripe take?
Here is a breakdown of the different flat percentage rates you may see as of 2023:
Continuing with our $1,000 transaction example above, Stripe's fee would look like this:
($1,000 * 3.40%) + (1 * $0.30) = $34.30.
$34.30 is the total amount of fees for processing this transaction.
How Does Stripe Charge Their Fees?
Using the pay-as-you-go model, Stripe processing fees are charged by taking them directly from your customer's payment before it's deposited into your bank account. In other words, you will never receive a separate bill from Stripe.
When are Stripe fees charged?
Let's illustrate the pay-as-you-go model using the same example from above.
You've received payment for a purchase of $1,000 through your online store. In 3-5 business days, you will see a deposit in your bank account for $965.70 since the processing fee is $34.30.
Although this may seem straightforward, it can get confusing when you process multiple transactions in a day. Instead of a separate deposit for each transaction, you will see a lump sum deposit of all the transactions processed in the batch, less any fees charged by Stripe.
Who typically pays the fees?
Your business will be responsible for the fees incurred for processing transactions. Therefore, it's best to include processing fees in your prices.
Stripe's Business Pricing Plans
Most businesses will be subject to standard rates and fees. There are no monthly or annual fees for using Stripe, so you aren't charged anything for keeping the account open during the months you don't use it.
There are special pricing models available for businesses that process a large amount of volume or have an atypical business model. You would need to contact Stripe directly and present your case to discuss these options.
Stripe Online Payment Fees
We've touched on the typical pricing your business will be subject to if you choose to process payments with Stripe. Next, we'll get into more detail about the fees you may encounter depending on specific payment methods like ACH, international cards, or alternative payment methods.
Stripe online credit card processing fees
The most popular small-to-midsize businesses that use Stripe are those that accept payments online. For online payment processing, you will be seeing the standard pricing of 3.40 percent and $0.30 per transaction. For any international cards or currency exchange, you will have to take into account an additional 1 percent. For any chargebacks, you will also see a fee of $15.
These fees are the same regardless of the type of card you accept or the mode of payment. Apple Pay, Google Pay, and other digital wallet payments enabled for your business, are charged at exactly the same rate.
Stripe wire, check, and ACH fees
If you plan to accept wire transfers, checks, and ACH payments, here are the fees you can expect to pay as of 2023.
Per wire: $8
Per check processed: $5
Per ACH payment: 0.80%
Stripe In-Person Terminal Fees
If you opt to purchase Stripe's POS system to process credit cards at your brick-and-mortar store, here's what you can expect to pay:
For the equipment, you have two options:
BBPOS Chipper 2X BT: $59.
BBPOS WisePOS E: $249.
Once you've made your equipment choice and purchase, your rates for payments that are processed in person will be 2.70 percent and $0.05 per transaction. Your fees are lower due to the card being present during the time of the transaction, lowering the risk of a potential chargeback. The additional fee of 1 percent for international transactions and currency exchange still applies.
Stripe Fees for Issuing Refunds
There are no additional fees for issuing a refund to your customer. You will, however, have to still pay the original transaction fees on the transaction.
Continuing with our prior example, you would have received a deposit of $970.70, but if your customer wishes to receive a refund, you would refund them the full $1,000 they paid. Ultimately, this means that a full refund to a customer will be about a 3 percent loss to you.
Stripe International Transaction Fees
If you process international transactions, you will pay an additional 1 percent for the transaction.
Continuing with our example, if the card your customer used for their $1,000 purchase was issued in Canada, you would pay 3.90 percent and $0.30 for the transaction. Instead of receiving $970.70 for a domestic card, you would have received $960.70.
If you then choose to convert the payment into another currency, you would pay an additional 1 percent for the currency exchange, not including the net gain/loss based on the exchange rate.
Other Stripe Merchant Fees
As we touched on, the Stripe cost you'll pay is determined by your unique setup. Most businesses won't use the full extent of features that are available, so most of these fees won't apply to you. Should you choose additional services, your pricing may reflect.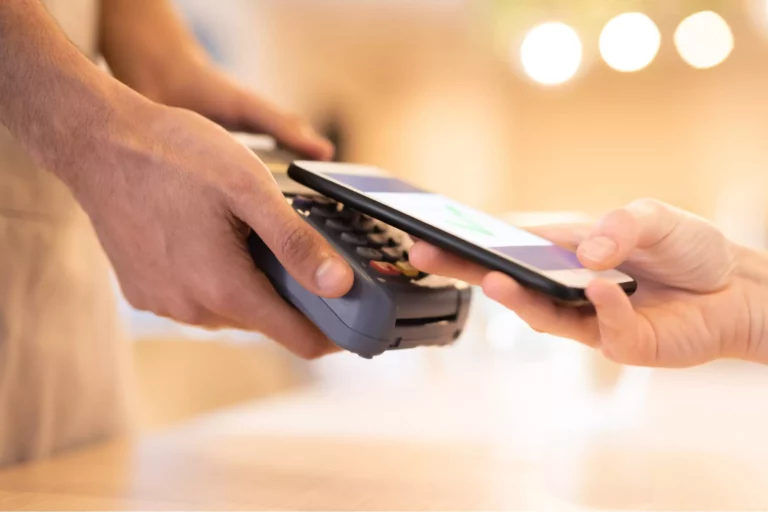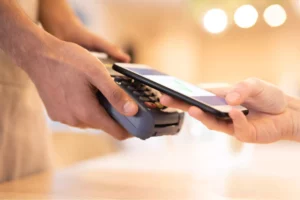 Invoicing and billing
The Stripe cost for invoicing and billing is:
0.50% on recurring charges for the "Starter" package.
0.80% on recurring charges for the "Scale" package.
The package you use will depend on the number of clients you plan to bill through Stripe's recurring payment feature.[3]Stripe. "Billing: Pricing." Accessed April 23, 2022.
If your customer chooses to pay the invoice(s) through Stripe, you'll be subject to the fees as they apply to the payment method. For example, this would be a credit card payment at 3.40 percent and $0.30, in addition to the 0.50 percent or 0.80 percent for the service.
Instant payout fees
Stripe typically takes a few business days to process payments. This means that if you process a payment on Monday, you may not see the payment in your bank account until Friday. The actual payment date varies and might be sooner or later depending on your bank, bank holidays, and other outside factors.
If you'd like to receive your funds sooner, Stripe offers an instant payout for an additional fee of 1 percent, for a minimum of $0.50 charge.
Connect fees for Integration
For larger companies, Stripe's open API framework is a huge benefit. An open API makes it easy to integrate Stripe payments into the back end of any software. The fees for this are complicated, as an open API means just about anything is possible. There are three basic packages for Stripe connect: [4]Stripe. "Connect: Pricing." Accessed April 23, 2022.
Standard: There are no platform-specific Stripe costs for this package.
Express: $2 per active account per month and 0.25% + $0.25 per payout sent.
Custom: $2 per active account per month and 0.25% + $0.25 per payout sent.
Radar for fraud protection
Radar is a tool you can add that helps protect your business against fraud. Stripe costs:
$0.05 per screened transaction for standard artificial intelligence-based fraud screening. This fee is waived for accounts with standard 3.4% + $0.30 Stripe pricing.
$0.07 per screened transaction for advanced fraud screening, useful for more robust fraud prevention. This fee is reduced to $0.02 for accounts with standard 3.4% + $0.30 Stripe pricing.
Sigma business insights
When processing payments, Stripe inadvertently collects a lot of your customers' data and can detect patterns that may help your business. For data analytics, it will cost you $0.02 per data retrieval request. Additional fees may apply for more robust requests
Atlas for startups
Stripe offers a unique tool for new businesses looking to get their legal footing quickly. This program is called Atlas. It helps you form an LLC or C Corporation, create an American bank account, issue founder stock with a C Corp, and more. The cost to start a business with Atlas cost you a one-time fee of $500, plus any ongoing costs of running a company.[5]Stripe. "Atlas." Accessed April 23, 2022.
Issuing cards
If you'd like to issue branded payment cards to your customers, the Stripe pricing for doing so is:
Per virtual card: $0.10
Per physical card: $3
An additional cost for international cards: 1% + $0.30
The additional 1% currency conversion rate and $15 chargeback fee would still apply.
Stripe Tax Considerations
Collecting sales tax can be tedious for a small business owner. If you'd like Stripe to calculate and collect taxes when applicable for your business and generate relevant reports, it can do so. The Stripe fees for this are 0.50 percent per transaction, charged on invoices generated wherever you're registered to collect taxes.
Alternatives to Consider for Lower Fees and Rates
Payment service providers like Stripe have standard pricing that is not specified to your business industry. You are able to shop around between different payment service providers like PayPal and Square but they all typically have the same pricing model.
A merchant account is an alternative to getting lower fees and rates. With a merchant account, you will see competitive pricing based on your processing patterns and your type of business. Because most fees are negotiable with a merchant account, this option gives you full control over your fees. An added benefit to a merchant account is that you don't have the risk of Stripe holding your funds.
Stripe Payment Processing Fees & Costs FAQs
There is a lot to consider when it comes to finding a payment service provider that suits your business. If you're considering Stripe, you probably still have some questions. We'll dive into some frequently asked questions about Stripe fees.
Is Stripe free?
Stripe accounts are free to set up and hold open for as long as you want with no penalty. Stripe uses a pay-as-you-go plan, so you will only pay Stripe credit card processing fees if you use their services to accept payments from your customers. Accepting payments through your Stripe account is not free and you will be subject to processing rates.
What is the difference between Stripe fees and PayPal?
Stripe and PayPal have very similar pricing models. The difference in fees between Stripe and PayPal is that Stripe offers standard flat rates, and PayPal's pricing model fluctuates a bit more. For Stripe, you will see 3.40 percent and $0.30 and for PayPal, it can range from 2.59 percent to 3.49 percent and $0.49. [6]Merchant Maverick. "Paypal vs. Stripe". Accessed April 23, 2022.
Does Stripe have a free trial?
Stripe does not have a free trial. It is free to open a Stripe account but once you start using it, standard transaction fees apply.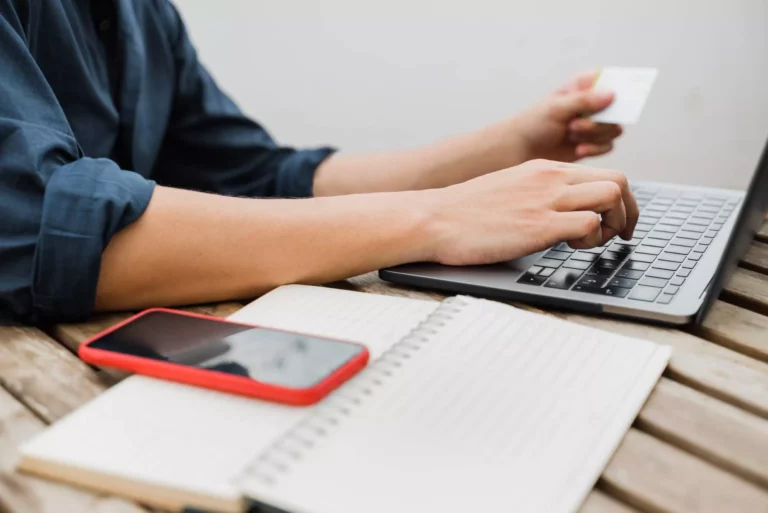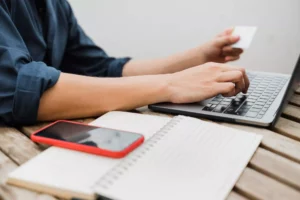 What card types does Stripe accept?
In the United States, your business can accept Visa, Mastercard, American Express, Discover, JCB, Diners Club, China UnionPay, and debit card brands through Stripe. If you have international customers, they often have additional payment options depending on the country.
How much does Stripe cost per month on average?
The final Stripe cost varies depending on the services you've chosen. On average, most users will pay the standard 3.40 percent and $0.30 per transaction.
Final Thoughts on Stripe Pricing: Is it Worth it?
The bottom line is that Stripe is not a low-cost solution. Stripe pricing is reasonable for those starting a business who need to accept payments quickly. There are some unique customization options that make Stripe both incredibly attractive and exceedingly expensive when used.
It's a robust platform that shines best for enterprise-level customers looking to use their open API to integrate its platform into their software. For a small-to-midsize online or brick-and-mortar business, these customization tools can be unnecessary.
A payment service provider like Stripe has a pricing model that is one size fits all but not all businesses are the same. If you choose to go for a merchant service provider as an alternative, it may save you a lot of headaches over fees and provide you with a better experience to accept payments.