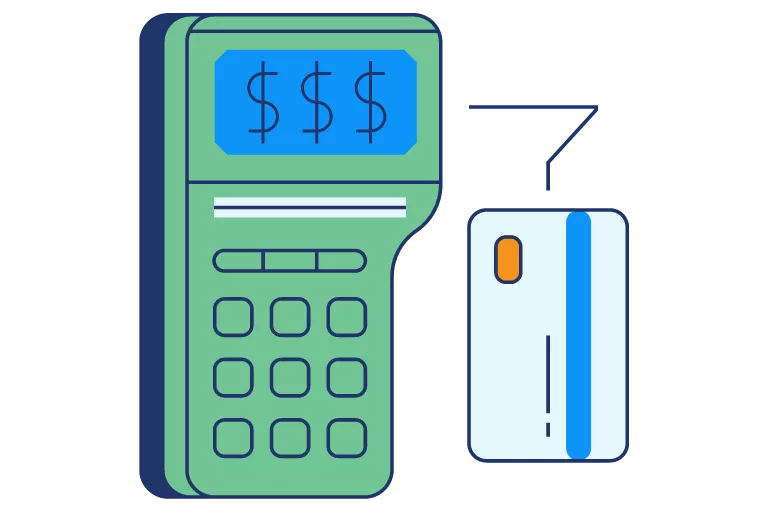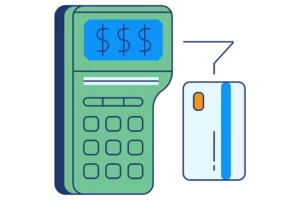 With more than 26 million online stores selling products and services to worldwide consumers, eCommerce shows no signs of slowing down.[1]Blogging Wizard. "32 Top Ecommerce Statistics For 2023: The Definitive List". Accessed on August 15, 2023. Given the growing popularity of eCommerce for retail purchases, credit card processing plays an increasingly critical role in transactions. For merchants, selecting the best payment provider can improve customer satisfaction, reduce transaction costs, and unlock a variety of other payment benefits. Braintree and Stripe are two of the eCommerce industry's most popular payment providers—both companies offer sleek, secure payment gateways for online transactions.
So, are Braintree or Stripe suitable payment options for your business? Both payment providers offer world-class customization options, secure payments, on-site gateways, third-party integrations, and other useful tools. However, a range of features, including differences in pricing, separate these two providers. This guide explores Braintree and Stripe, their features, how they compare, and other related topics. Read ahead to determine if Braintree or Stripe is the best payment provider for your business!
Stripe vs. Braintree: A Brief Overview
Before we uncover the nuts and bolts of Stripe and Braintree, it's time for a birds-eye view of each provider:
Stripe Overview
Stripe is a payment aggregator with more than a decade of experience facilitating online payments for merchants worldwide. The company offers a variety of advanced digital payment tools, making it simple to accept payments, send invoices, analyze sales data, and more. The company is dedicated to its developer platform, allowing merchants to customize tools with custom features and branding.
Stripe brands itself as a global platform with 46 supported countries (and counting). Not only does Stripe have merchants from across the globe, but it also has geo-specific payment options in various countries, making it simpler for customers to pay with their preferred currency.
Additionally, the platform is committed to quick payout schedules. While initial payments may be delayed until a business establishes a reliable track record with Stripe, merchants can expect funding within two days of a customer's purchase.
In addition to offering its services directly to merchants, Stripe is renowned for offering its platform to other payment providers. For example, Shopify Payments uses Stripe for the backend of its payment infrastructure.[2]The Globe and Mail. "Shopify confirms significant investment in payment processor Stripe". Accessed on August 15, 2023.
Braintree Overview
Braintree is a payment processing service with more than 15 years of experience providing digital payment solutions to businesses in the United States and abroad. It offers payment gateways, merchant services, and other payment tools. Unlike many payment processors, a business can choose to use Braintree's payment gateway independently from its merchant account services.
If a business already has a payment processing service that it prefers to use, or if it finds a third-party processor that offers better rates or features, it can still use Braintree's payment gateway for its online transactions and then have the transactions processed by the third-party service.
As a subsidiary of PayPal, Braintree merchants have extensive access to the PayPal payments platform, making this a product with traditional credit card payments and peer-to-peer payment tools. While Braintree has a global presence, more than 59% of its merchants are located in the United States, with the United Kingdom and Australia being its next largest markets.[3]6sense. "Braintree". Accessed on August 15, 2023. It doesn't have the same overseas payment flexibility on offer at Stripe.
Braintree vs. PayPal: Does PayPal Own Braintree?
Braintree and PayPal are often mentioned together because PayPal owns Braintree. PayPal purchased Braintree in 2018 for $800m to break into the traditional payment processing industry.[4]Tech Crunch. "eBay's PayPal Acquires Payments Gateway Braintree For $800M In Cash". Accessed on August 15, 2023. So, what's the difference between the two platforms? Braintree offers payment gateway and payment processing services to customers, while PayPal focuses most of its efforts on digital wallet services such as peer-to-peer transfers, offsite payment gateways, and more.
Stripe and Braintree Features
Let's take a closer look at some of the key features of both platforms.
Stripe Features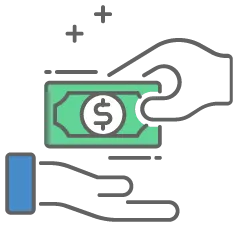 On-site payment gateway
Stripe provides its merchants with a sleek on-site payment gateway, making it simple to accept credit card transactions from customers. Stripe supports all primary forms of payment, including all major credit card brands, Apple Pay, Google Pay, and more.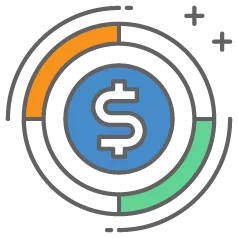 Customizable payment tools
One of Stripe's primary selling points is its customization options. Developers use Stripe's APIs to develop custom payment products, making Stripe a suitable partner for a business seeking a tailor-made solution. However, to benefit from Stripe's customization options, your business needs to have technical development expertise.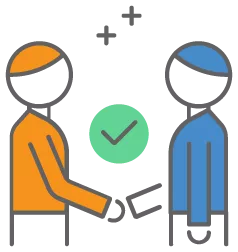 In-person payment options
Stripe Terminal is an in-person payment platform offered by Stripe to businesses operating in physical locations. Stripe terminal allows merchants to combine online and in-person payment infrastructure using a range of POS tools, such as card readers, mobile POS systems, and more.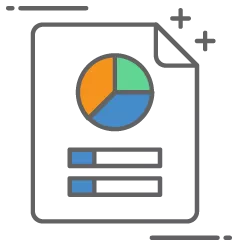 Backend metrics
Stripe also offers a range of tools for analyzing backend metrics, ensuring businesses can make better-informed decisions about operations. For example, for subscription businesses, Stripe provides data on Monthly Recurring Revenue (MRR), active subscribers, new subscribers, new trials, trial conversion rates, subscriber churn, and more!
Braintree Features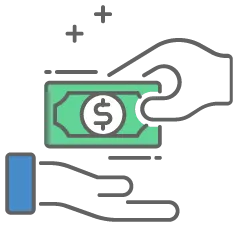 On-site payment gateway
Braintree offers on-site payment gateways to facilitate quick, seamless transactions for merchants and customers. Braintree's owner, PayPal, is famous for transporting customers to an offsite payment gateway to process payments. Fortunately, Braintree does not require customers to be rerouted to offsite portals to complete payment.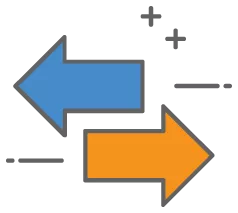 PayPal integration
Braintree merchants benefit from PayPal's ownership of the platform. Braintree can fully integrate with PayPal, ensuring customers have access to traditional credit card payments, PayPal payments, and PayPal Credit. It makes it simple to access the benefits of three world-class payment tools at once.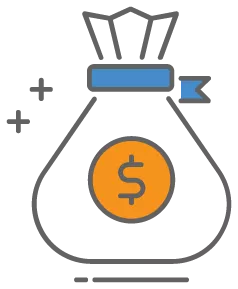 Independent payment gateway
While many Braintree users combine Braintree's payment gateway with its payment processing services, this isn't a necessity. Braintree allows its merchants to integrate third-party payment processors with its payment gateway platform.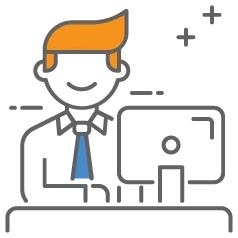 Merchant account access
Braintree is not a payment aggregator—it provides exclusive access to a merchant account to its merchants. This means your business receives a merchant identification number (MID) and benefits from increased payment control, faster funding timeframes, and other merchant account-related advantages.
What Is the Difference Between Stripe and Braintree?
Both Stripe and Braintree offer payment processing services to customers, but key differences are separating each provider. While Stripe and Braintree allow customers to check out via on-site payment gateways, Stripe's payment gateway only works with Stripe's payment processing platform, meaning there's no option to integrate with third-party payment processors. On the other hand, Braintree allows merchants to integrate its payment gateway with outside payment processors.
Additionally, Stripe is a payment aggregator, meaning it groups multiple merchants onto a single merchant account. On the other hand, Braintree provides merchants with dedicated merchant accounts, offering more control over payments and access to improved support.
While Braintree's tools are customizable, Stripe is known for being highly adaptable. Merchants with in-house development teams can tailor Stripe's products, building niche features and developing unique branding. Similarly, Stripe is a better platform for businesses with a significant number of overseas customers, as it offers a range of geo-specific payment options (more on this later!).
On the other hand, Braintree merchants benefit from easy integration with PayPal, as well as access to PayPal Credit and other useful tools. While this is convenient, it doesn't mean Stripe users can't access PayPal's solutions. Many eCommerce website owners use Stripe as a primary payment processor while integrating with PayPal to support customers who prefer digital wallet payments.
Stripe vs. Braintree: Pricing and Fees
While features are essential, finding an affordable payment provider is equally important. Let's dive into Stripe and Braintree payment processing fees:
Stripe Pricing
Standard Credit Card Payments: 2.9%+30¢
Manually Entered Card Number Surcharge: +0.5%
International Surcharge: +1.5% (and an additional +1% if currency conversion is required)
ACH Direct Debit: 0.8%
Chargeback Fee: $15
Braintree Pricing
Standard Credit Card Payments: 2.59%+49¢
International Surcharge: +1% (and an additional +1% if currency conversion is required)
Venmo Payments: 3.49%+49¢
ACH Direct Debit: 0.75%
Payment Gateway Fees: $49 per month + 10¢ per transaction
External Merchant Account Fees: $10 per month
Chargeback Fee: $15
Stripe's fees are more affordable for small payments, as it has lower fixed payment costs. Braintree is more affordable for larger transactions, as it has lower variable payment costs.
Comparing Payment Methods of Braintree and Stripe
Research suggests consumers are 63% more likely to buy products and services from businesses offering their preferred payment method.[5]CIO. "Consumers Want More Payment Flexibility in Their Shopping Experience". Accessed on August 15, 2023. Stripe is ahead of the competition when it comes to payment flexibility. The company accepts all major credit cards, as well as ACH transfers, Apple Pay, Google Pay, and more. Likewise, there are many Buy Now, Pay Later (BNPL) services available on Stripe. However, where Stripe shows off its superiority is in its international payment options. Stripe provides local payment methods to customers in other regions. Overseas payment options include Cartes Bancaires, JCB, China Union Pay, BECS Direct Debit, SEPA Direct Debit, iDEAL, UPI, PayNow, FPX, AliPay, and more.
However, Braintree also has extensive payment options. All major credit cards are accepted, and the platform also facilitates payments with a range of local online payment methods, such as Bancontact, BLIK, iDeal, GiroPay, Trustly, and more. Likewise, other digital payment tools—such as Apple Pay, Venmo, PayPal, Google Pay, and Samsung Pay—are also available on Braintree. So, while Stripe has a slight edge in payment variety, it's safe to say these platforms are both industry leaders in this category.
Braintree vs. Stripe: Integrations
Merchants can use integrations to upgrade the functionality of Stripe and Braintree. While Braintree is famous for its seamless integration with PayPal, both Stripe and Braintree can interact with other third-party platforms to increase functionality for merchants.
Both platforms offer integrations for billing, accounting, and analytics, among other benefits.
Stripe Integrations
BigCommerce
Xero
Zapier
Webflow
Shopify
Sertifi
Seidor
Postmark
Braintree Integrations
WooCommerce
3dcart
Yodle
Salesforce
NetSuite
Demandware
Bolt TaxCloud
While both platforms have a long list of integrations, Stripe's database of partners is much larger than Braintree's.
Stripe Connect vs. Braintree Marketplace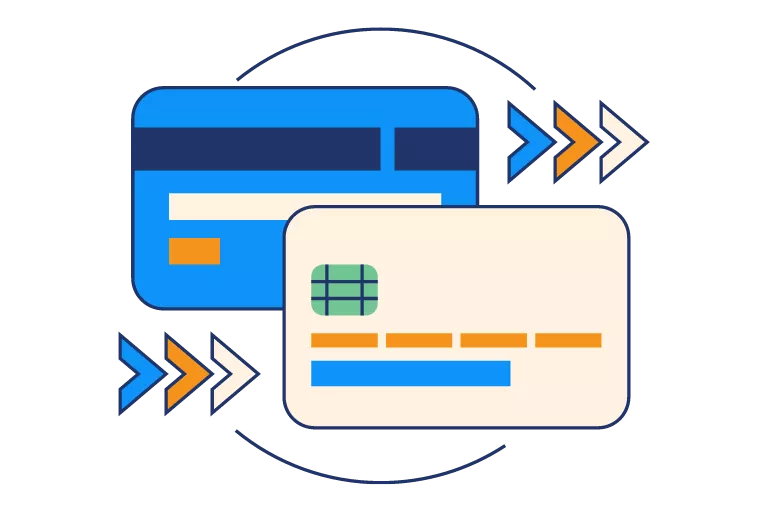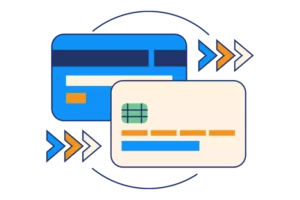 For businesses looking to create marketplaces or similar peer-to-peer platforms, Stripe Connect and Braintree Marketplace automate the process of accepting payments and disbursing funds to users. For instance, Shopify, eBay, Uber, and other peer-to-peer networks require this type of payment infrastructure.
Stripe Connect provides a payment platform for marketplace businesses, ensuring the seamless collection and distribution of money. However, while Stripe Connect claims to offer advanced features in a simple format, your business will require technical experience to set up this platform. Braintree Marketplace is a much simpler platform as it allows a merchant's master account to create sub-accounts and set custom charges.
Overall, while Stripe Connect offers more functionality and more powerful customization options, it also requires more technical know-how. Braintree Marketplace is more suitable if you're looking for a basic, easy-to-use marketplace payments platform.
Stripe or Braintree: Which is Best for Your Business?
When to Consider Stripe
Your Business Requires Immediate Access to Payments: Stripe doesn't have an extensive underwriting process, so your business will benefit from quick access to credit card payments.
Your Customers Make Small Purchases: Stripe has lower fixed payment costs, so it's more suitable for small payments.
Your Business Has Many International Customers: If you operate a business with a worldwide customer base, Stripe's extensive list of overseas payment options is a significant asset.
When to Consider Braintree
Your Business's Customers Favor PayPal: As PayPal's full range of features is accessible via a singular integration with Braintree, this is a superior option for businesses reliable on PayPal.
You Want a Dedicated Merchant Account: Braintree offers the benefits of a dedicated merchant account and merchant identification number (MID).
Your Business Sells High-Value Goods: Braintree has lower variable payment processing costs, making it more suitable for large purchases.
Alternatives to Stripe and Braintree
Modern merchants have access to a wide array of payment providers. Below are some of the top alternatives to Stripe and Braintree:
Square
Square is another payment service provider (PSP) offering a pain-free signup process, in-person and online transactions, and more. It's famous for its square-shaped card readers that plug into smartphones, which revolutionized the way many merchants conducted business on the go.
Square also has excellent, industry-specific POS software products making it simple to manage various types of businesses, including retail stores, restaurants, and more.
Merchant Accounts
Businesses can also apply for merchant accounts from other payment providers. Stripe and merchant accounts differ from one another in that merchant accounts provide superior pricing, more payment reliability, and increased control over payment infrastructure. Merchant accounts are often the best choice for businesses planning to scale.
Stripe vs. Braintree: The Final Verdict
With extensive customization options, a speedy application process, and a long list of international payment options, Stripe is a desirable payment provider for many merchants. On the other hand, Braintree offers dedicated merchant accounts, payment provider flexibility, and advanced integration with PayPal. The platform most suitable for your business will depend on which benefits you prioritize.
Regardless, working directly with a credit card processing provider can help your business take advantage of the benefits of both platforms. With a merchant account, your business will benefit from a dedicated account manager that can help your business integrate with payment gateways, access international payments, decrease processing fees, and more!
---
---