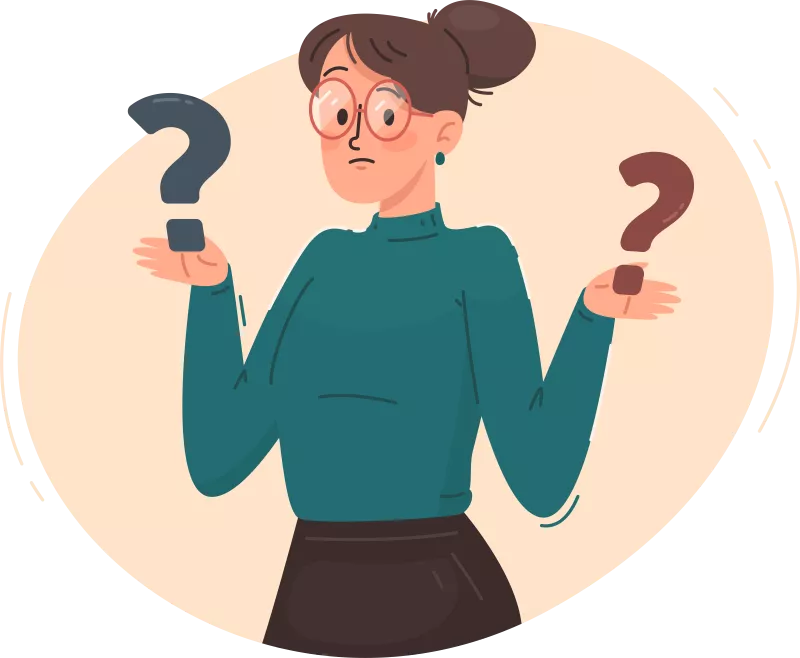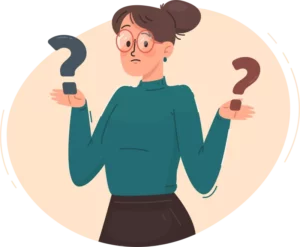 In the payment industry, two names frequently cross paths, notable in part for their pattern-themed monikers: Plaid and Stripe. While Stripe acts as a payment aggregator, Plaid functions as a bank connectivity service.
Business owners may be confused as they try to compare them, wondering if they need one or both of these financial services. This article will explain the key differences that position these two financial technology firms less as competitors and more as industry allies, each serving distinct roles that, when combined, can provide a comprehensive financial solution.
Stripe vs. Plaid: Key Differences
Stripe and Plaid address two pivotal processes in the financial ecosystem: account authentication and payment acceptance. Plaid is an interface for banking and financial data and services, catering primarily to financial institutions and developers. Conversely, Stripe stands as an independent payment service provider favored by a diverse range of businesses for handling digital payment transactions. Although these two platforms serve different objectives, they can work together. For example, when a company uses Stripe to process an ACH payment, verification and access might be facilitated via Plaid technology.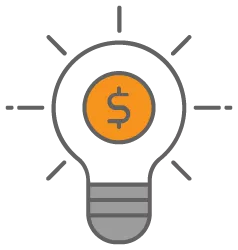 What Is Stripe?
Stripe is primarily a payment processing platform that enables businesses to accept online payments, manage transactions, and access a suite of security features and APIs for developers.
If you run an eCommerce business, you need a system for accepting payments and putting them into your bank account. In other words, you're most likely looking for a merchant service provider or a payment processor like Stripe[1]Stripe. "Stripe Docs: Currencies". Accessed September 1, 2023..
---
Stripe is known for:
Payment processing
Subscription management
Billing
Mobile transactions, etc.
---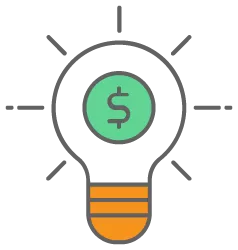 What Is Plaid?
Plaid is a fintech solution built for developers and financial technology companies that require access to users' banking and financial information securely. Plaid facilitates the connection between users' bank accounts and third-party applications. For instance, if you've utilized Venmo, Square Cash, or Mint to manage and visualize your finances, you've likely interacted with Plaid. Serving as a secure data transfer service, Plaid provides safe access to banking and financial data.
---
Plaid is used in applications such as:
Personal finance management
Banking and payment apps
Lending
Wealth management
---
If your business helps users organize their spending or set budget goals, then Plaid is the product for you. It can supply your application with financial details, like transaction history and account balances, aiding your users in making informed decisions.
While Plaid and Stripe have diverging business objectives and customer bases, there are areas where integrations with Plaid and Stripe intersect, especially concerning processing ACH payments.
How Do Stripe and Plaid Work Together?
By integrating Plaid's API with Stripe Connect, businesses can securely authenticate user accounts, retrieve transaction data, and validate account balances during the onboarding or payment setup phase.
The collaboration between Plaid and Stripe streamlines the process for businesses to accept ACH payments. This is accomplished via a feature called Plaid Link. This tool enables businesses that use Stripe as their payment processor to initiate ACH payments directly from users' bank accounts.
Plaid vs. Stripe: Features
Stripe primarily caters to businesses that need to accept payments online.[2]Shopify. "Selling online has never been easier". Accessed September 1, 2023. It serves as an infrastructure for handling the complexities of payment processing for online businesses—from eCommerce platforms and marketplaces to subscription services and currency conversions. The platform provides a comprehensive suite of tools and APIs that assist businesses with mobile wallets, "buy now, pay later" options, fraud prevention mechanisms, and more. It's a versatile payment processor.
Plaid, on the other hand, is essentially an API that helps gather and analyze financial data. Primarily serving developers and financial technology companies that require secure access to bank account information, its data transfer service offers businesses a way for users to access, visualize, and manage their financial data. This API focuses on bank-to-bank transfers and facilitates payments but doesn't act as a whole payment service. Here are some more ways the services differ.
1. Payment Options
When it comes to payment options, Stripe is your clear choice. While Stripe offers a comprehensive suite of payment features, Plaid's payment-related capabilities focus on bank account verification, ACH payment initiation, and access to banking data. Therefore, depending on your specific needs, you may choose to use Stripe for its payment processing capabilities or integrate Plaid's services alongside Stripe to enhance bank account verification and ACH payment functionality.
2. Integrations
Both Stripe and Plaid offer integrations, albeit for different purposes. With its own payment infrastructure, Stripe directly integrates with various payment methods, including credit cards, digital wallets, and alternative payment methods. It offers developers a suite of tools and APIs that facilitate payment processing, subscription management, mobile wallets, 'buy now, pay later' offerings, fraud prevention, and more. Plaid, however, functions like an API, bridging banking institutions and applications that need it. It provides numerous utilities and pathways for developers to establish connections through their offerings.
3. Ergonomics and Ease of Use
Both Plaid and Stripe are technologies that promote efficiency and ease of use. For example, Plaid helps to instantly authenticate bank-to-bank transfers, working with many ACH banks across the US, accelerating a typically lengthy process. Similarly, Stripe boasts features like recurring ACH payment billing, automated payment reminders, and APIs compatible with third-party applications like 'Buy Now, Pay Later' services.
Stripe Connect vs. Plaid: Pricing and Fees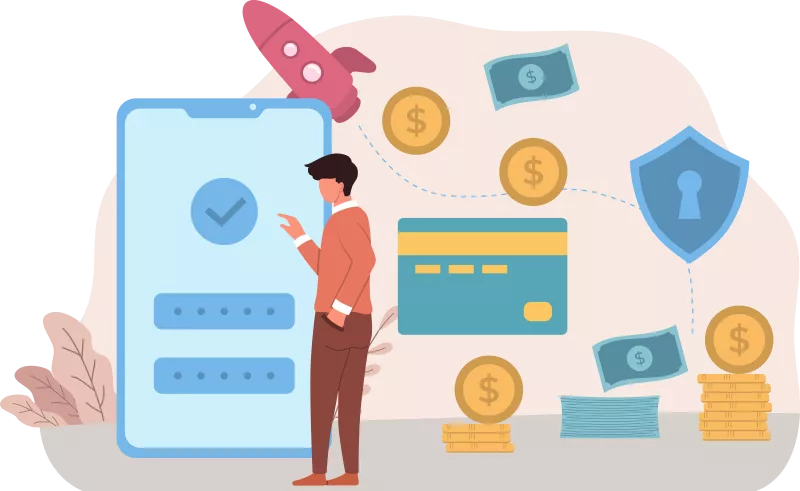 Stripe Connect and Plaid have different pricing structures and fee models due to their distinct services and offerings. This makes it hard to compare pricing between the two. However, here's an overview of things to consider about each's pricing structure and fees:
Stripe's pricing structure can depend on specific use cases and payment flows implemented by the platform owner. The platform charges a standard payment processing fee for each transaction, which is
2.9% plus 30 cents for each online transaction
2.7% plus 5 cents per transaction for each in-person transaction
This might further fluctuate based on the originating country, the currency adopted, and the payment method (e.g., credit card, ACH, digital wallet). Additionally, Stripe provides add-on services like advanced fraud detection, subscription management, and tailored integration, each with its own fee structure.
On the other hand, Plaid adopts a usage-based pricing model. Institutions or firms accessing banking data incur charges based on the number of accounts accessed, data retrieval frequency, and specific data endpoints, such as transaction details or account balances. Essentially, whenever Plaid verifies users' account balances for transaction feasibility, it levies fixed fees for each query. Furthermore, Plaid's pricing tiers adjust based on customization levels, factoring in volume, platform deployment, dedicated support, or the intricacy of tailored solutions a business might demand.
Plaid vs. Stripe Payments: Safety and Security
Both Stripe and Plaid have earned the designation of Level 1 PCI service providers, undergoing annual compliance reviews and frequent security testing. Both include:
Encryption of all customer credit card numbers
A requirement that all online transactions use the HTTPS network (which is more secure than HTTP)
Implementation of a bug bounty program
Both companies prioritize data security, encryption, authentication, and industry regulation compliance. Yet, Plaid provides additional security layers like multi-factor authentication and user data control.
While Plaid is geared more toward ensuring the security of banking and financial data access, Stripe focuses on safeguarding payment processing. Both platforms maintain high standards of safety and security. However, it's always crucial for businesses to ensure safe data handling within their own ecosystem.
Other Alternatives to Consider
There are several alternatives to both Stripe and Plaid that offer similar payment processing and banking data access. Here are some notable alternatives for your consideration:
Alternatives to Stripe
PayPal: A widely recognized payment processor that allows businesses (and individuals) to send and receive payments online. It offers various payment solutions, including PayPal Checkout, PayPal Payments Standard, and PayPal for Marketplaces.
Braintree: Provides a payment gateway and merchant account services and offers features like recurring billing, mobile payments, and support for various payment methods like credit cards, digital wallets, and local payment options.
Square: Another popular payment processor providing a range of payment processing services, point-of-sale solutions, and eCommerce tools. Features include in-person and online payments, invoice management, and APIs.
Adyen: A unified, global payment solution for online, in-app, and in-store payments. The platform supports multiple payment methods, including credit cards, digital wallets, and alternative payment options.
Alternatives to Plaid
Yodlee: Provides data aggregation and financial API services. It offers access to banking and financial data, allowing developers to build applications related to personal finance management, lending, and wealth management.
TrueLayer: A banking API provider that enables developers to access and utilize banking data for various applications. It offers features such as account verification, transaction data retrieval, and payment initiation.
Finbox: A financial data aggregation and analysis tool that allows businesses to access and analyze financial data from various sources. It provides APIs for retrieving account information, transaction history, and other financial data.
Tink: A European open banking platform that provides access to financial data from banks and financial institutions. It offers APIs for account aggregation, payment initiation, and personal finance management.
For business owners seeking tailored solutions, we strongly recommend consulting an account manager at a eCommerce merchant service provider. They can offer expert guidance to help navigate your specific financial needs and ensure you select the most suitable tools and platforms.
---
---
Frequently Asked Questions (FAQs)
How is Plaid different than Stripe?
In a nutshell, Plaid is simply an API that gathers and reads financial data (securely), while Stripe is its own financial portal for payment management and processing. These serve different purposes in the financial ecosystem. Here's how the two differ:
Core Functionality: While Stripe is mainly a payment processing platform, Plaid bridges the connection between user bank accounts and third-party apps.
Target Audience: Stripe is tailored for businesses requiring online payment solutions. Plaid targets developers and fintech companies needing bank and financial data access.
Financial Institution Integration: Stripe has a self-contained payment infrastructure. Plaid acts as a bridge between bank accounts and third-party apps.
Does Plaid use Stripe?
Plaid and Stripe collaborate on specific integrations and features related to ACH payments and bank account verification. Plaid can use Stripe to verify and process ACH payments, while Stripe can use Plaid to establish secure connections between the users' bank accounts and Stripe's infrastructure when processing those ACH payments.
Why use Plaid with Stripe?
For business owners using Stripe, Plaid provides secure banking and financial data access. The combined strengths of both platforms offer a seamless ACH payment process.
What is Stripe Connect?
Stripe Connect facilitates transactions between multiple parties. Ideal for handling intricate payment flows and automating payouts, it provides a seamless experience for platforms and their users. If ACH payments are a consideration, Plaid can be an invaluable asset.