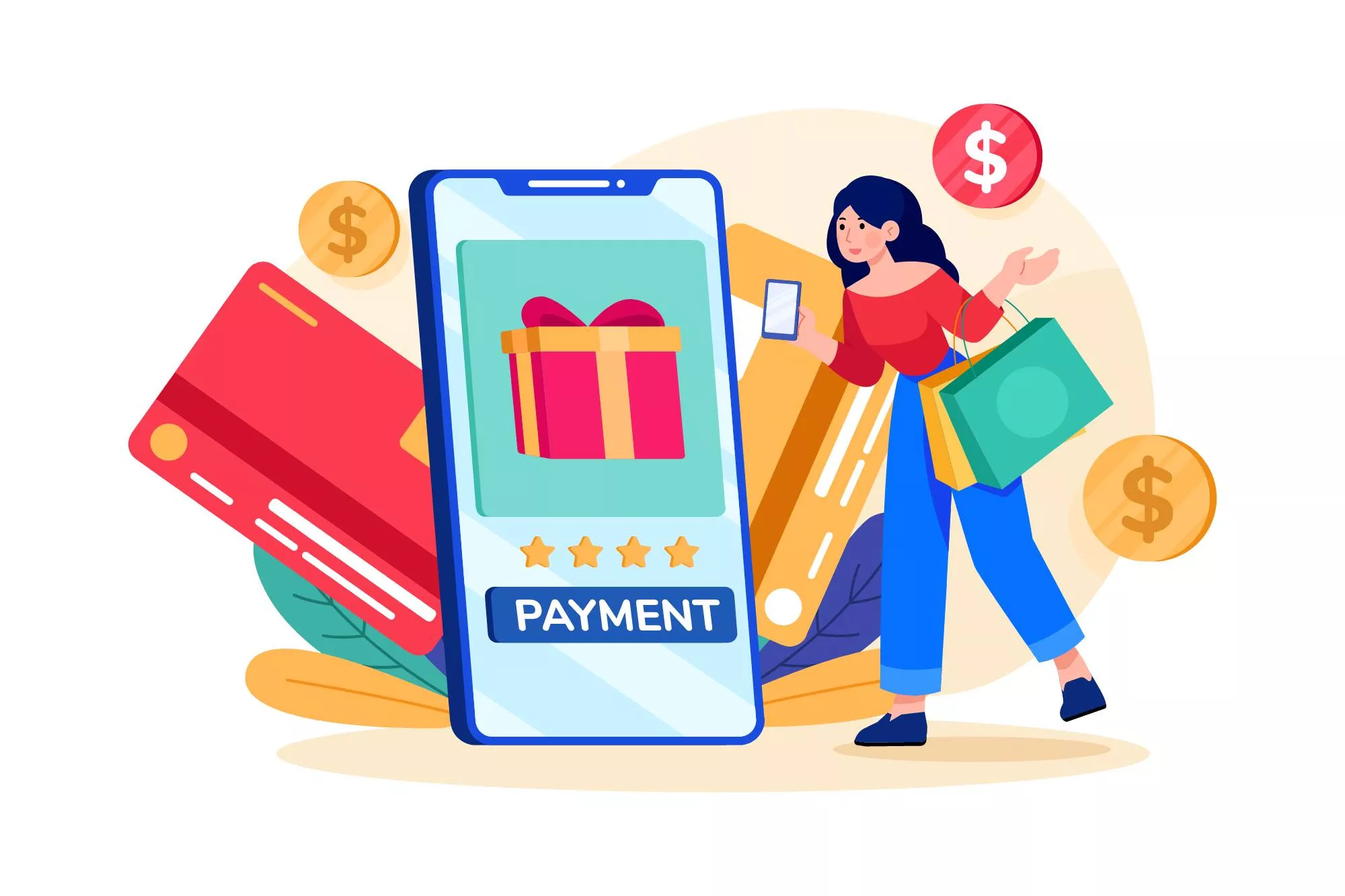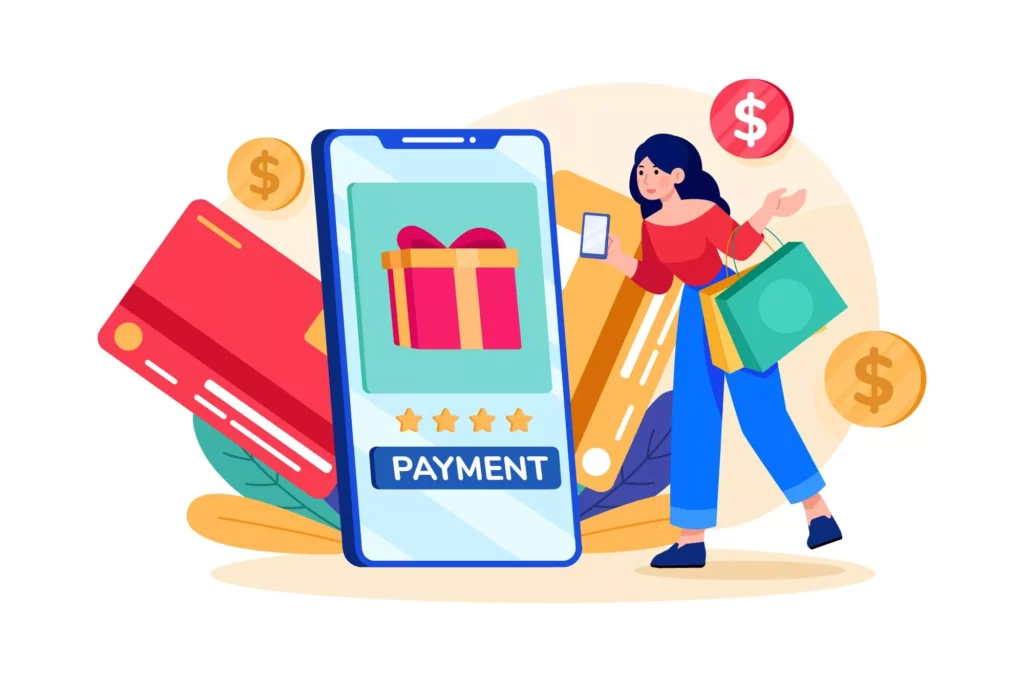 Accepting credit card payments is essential for businesses looking to establish themselves further. Fortunately, small business owners now have a large range of in-person and online payment processing companies fighting for their attention. With so many options to choose from, it can be hard to decide which payment platform is most suitable for your needs. In this guide, we'll explore two of the largest modern payment solutions, PayPal and Stripe.
Stripe is a relatively new payment platform that is now associated with some of the biggest eCommerce brands in the world, including Amazon.
PayPal is one of the founders of the modern digital payment landscape. While PayPal is more associated with eWallets and other online payment services, the company is now making ventures into in-person POS payments.
So, which one is best for your enterprise? Let's find out!
Stripe vs PayPal: A Brief Overview
This wouldn't be a Stripe vs PayPal comparison if we didn't start by looking at both these payment service providers individually. Below, let's explore the core details of each of these companies:
What is Stripe?
Stripe was founded by Irish brothers, Patrick and John Collison, in 2009. While the company's primary focus is on digital retailers that need online payment solutions, it also offers in-person payment terminals for businesses that operate physical stores. In just over a decade, Stripe has become one of the most influential players in credit card payments.
What is PayPal?
PayPal is an online payment company that first made its reputation in the eWallet industry. It has been a major player in the payment sphere since its inception in 1998. While PayPal is still viewed primarily as an online invoice and payment platform, it acquired POS platform Zettle in 2018 for $2.2b to make its entrance into the in-person payments industry.
PayPal vs Stripe: Side-by-Side Comparison
| | | |
| --- | --- | --- |
| | Stripe | PayPal |
| Monthly Fee for Payment Processing | No | No |
| All Major Cards Accepted | Yes | Yes |
| Standard In-Person Transaction Fee | 2.7% + $0.05 | 2.29% + $0.09 |
| CNP Transaction Fee (Keyed) | 3.4% + $0.30 | 3.49% + $0.09 |
| Online Transactions | 3.4% + $0.30 | 3.49% + $0.49 |
| POS System Available | Yes, at $59 for a reader | Yes, at $29 for a reader |
| Online and In-Store Capable | Yes | Yes |
| Additional Foreign Card Fee | 1% + $0.30 (plus 1% conversion fee) | 1.5% |
| Gift Cards | Yes | Yes |
| Instant Bank Account Transfers Fee | 1% | 1.5% |
| Standard Bank Transfers | Free | Free |
Similarities Between Stripe and PayPal
There are many similarities between Stripe and PayPal:
Focus on eCommerce
Both Stripe and PayPal are services that focus on online businesses. While both payment processors now offer in-person transactions, their bread and butter is eCommerce. PayPal and Stripe have spent many years developing quick, convenient ways for customers to pay for goods and services online.
Transparent Pricing
Stripe and PayPal provide clear, transparent pricing that is easy to understand and manage. Both payment processors offer a flat-rate pricing model for specific types of payments. With this pricing model, you will pay a fixed percentage on every transaction.
Easy Setup and Use
As with most payment service providers, PayPal and Stripe make it easy to sign up for an account and begin accepting payments. While there may be initial limits on how much you can process and withdraw, it's never been more simple to set up an account, purchase POS equipment, integrate your website, and more.
No Monthly Fees for Basic Processing Features
With PayPal and Stripe, you don't need to worry about paying a monthly service fee to access either platform. While there are some add-ons with monthly fees, it costs nothing to get started.
Differences Between Stripe and PayPal
Let's explore some of the features that set Stripe and PayPal apart:
Developer Features
Stripe and PayPal are much different when it comes to developer capabilities. While PayPal is easy to integrate with a range of third-party platforms, Stripe is known for its open API, making it easy for businesses to build custom solutions.
PayPal also has APIs and other developer tools, but Stripe is a clear favorite when it comes to customization.
Withdrawing Funds
With PayPal, your funds will deposit into a PayPal Business account, which you can use to manually transfer funds to your normal business bank account. However, with Stripe, you can automate daily payouts that make the process of withdrawing cash much more convenient.
Processing Fees
Last but not least, the processing rates at Stripe and PayPal are different. While Stripe offers the best rates for online transactions, PayPal offers better rates for in-person payments.
Stripe vs PayPal Fees & Costs
The price you pay to process transactions is one of the most critical elements in any payment platform. Let's see how Stripe and PayPal differ from one another:
Standard transaction fees
Here are the Stripe fees and PayPal fees for in-person, online, and card-not-present (CNP) transactions:
Stripe
PayPal
In-Person: 2.29% + $0.09
Card-Not-Present: 3.49% + $0.09
Online: 3.49% + $0.49
Dispute & chargeback fees
Stripe: $15 dispute fee for chargebacks
PayPal: $15-30 dispute fee for chargebacks (regardless of whether it's approved)
Micropayment fees
Stripe: N/A
PayPal: 4.99% + $0.09
Hosting, plans, and pricing
Stripe and PayPal don't offer website-building tools to their customers. In this sense, these platforms are different from rivals such as Shopify, which allows users to build online shops. However, you can easily integrate both PayPal and Stripe with third-party website builders.
Refund fees
For both platforms, there are zero fees for refunding payments however, you will not receive a refund on the original transaction fees that you paid.
Card reader and terminal costs
Stripe offers various affordable hardware options, including the $59 Stripe Reader M2 and the $249 BBPOS WisePOS E.
On the other hand, PayPal offers a compact card reader that connects to smartphones for $29. However, you will need to pay $79 for additional readers.
Stripe Fees vs PayPal: Which Is Cheaper Overall?
As both Stripe and PayPal don't have monthly fees for their standard payment processing services, determining which option is cheaper overall will depend on the types of payments you accept in your business.
PayPal is making a significant effort to be one of the cheapest in-person payment service providers in the industry. At 2.29% + $0.09 per transaction, PayPal offers a better card-present transaction rate than Stripe's 2.7% + $0.10 per transaction fee.
PayPal is much more expensive than Stripe for online payments – which is surprising, considering PayPal's long-term role in the online payment industry. With PayPal, you pay 3.49% + $0.49 per transaction compared to Stripe's 3.4% + $0.30 fee, making PayPal more expensive for both small and large online payments.
Stripe vs PayPal: Payment Processing Comparison
When it comes to payment processing, there are a few key distinctions between PayPal and Stripe:
Accepted payment types
Both PayPal and Stripe make it easy to accept a wide range of payments, including all major credit cards. You can also accept alternative payment methods like international credit cards, ACH payments, Apple Pay, Google Pay, and more. Both systems offer full versatility in this department.
Point-of-sale (POS) systems & card readers
PayPal offers a basic POS platform via Zettle but it's not as comprehensive as many of the leading point-of-sale systems on the market. With Stripe, the primary focus is on integrating with external POS platforms. There's no advanced, built-in point-of-sale solution available.
In terms of card readers, both PayPal and Stripe offer easy-to-use card readers, and Stripe also has a more advanced terminal at a higher price point.
Checkout experience
The in-person checkout experience at Stripe and PayPal will vary depending on which POS platform you choose to use. Both platforms prioritize ease of use, so your staff won't need extensive training to understand how to use the readers and process payments.
With online payments, Stripe's checkout process is quite straightforward, as users enter their card numbers and personal details to submit payments. With PayPal, users must log in to their PayPal account to complete the transaction, although there will be an easy-to-identify button on your checkout page that makes this simple.
Still, PayPal's usefulness should not be underestimated – it is a widely used platform, which means that many consumers trust it.
International payment options
PayPal and Stripe allow for international payments. While PayPal has a 1.5% additional surcharge for international payments and a currency conversion spread that can range between 3-4%. Stripe charges an extra 1% + 30¢ (plus a 1% conversion fee). Accepting international payments is effortless, but it will cost you more.
PayPal vs Stripe: Other Features & Considerations
Outside of standard payment features, it's important to explore developer options, customer support, third-party integrations, and other benefits:
Customer support
Customer support isn't a strong point for either Stripe or PayPal. Both companies have reputations for offering lackluster assistance to their clients.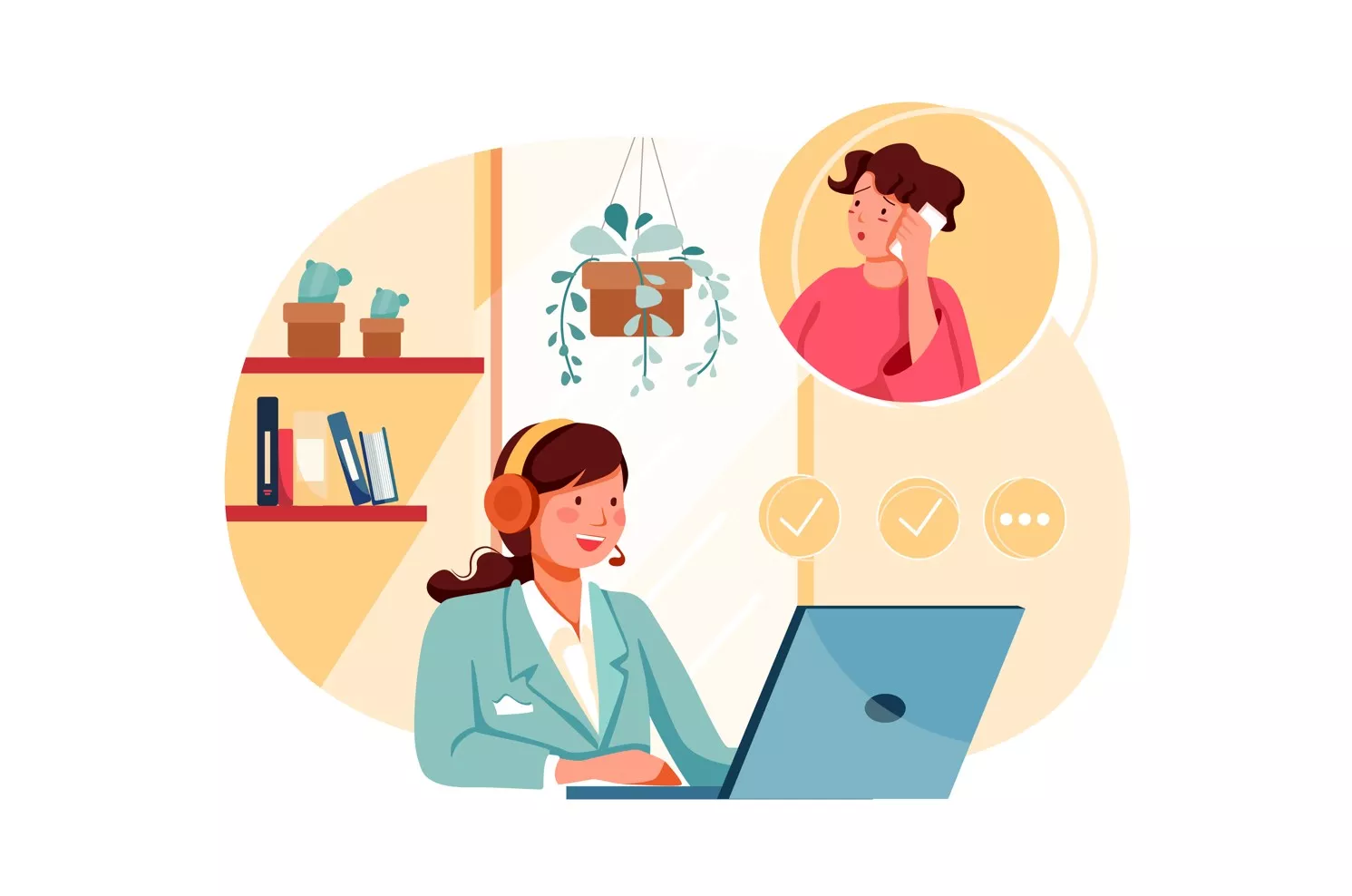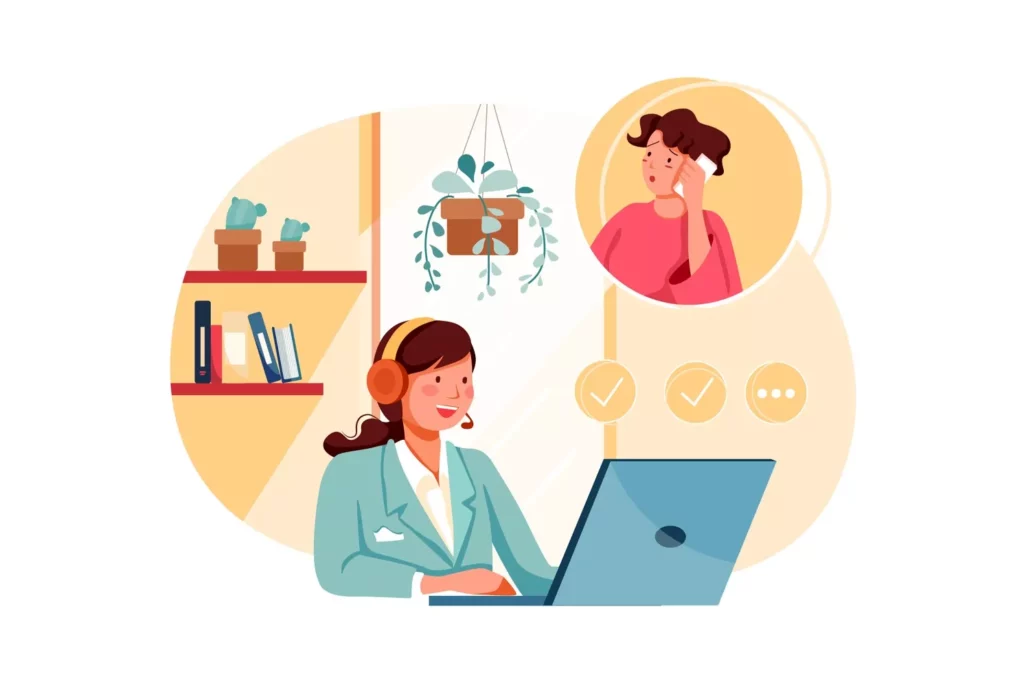 While both platforms have online knowledge bases and phone support, Stripe is the clear victor, purely because it offers 24/7 customer assistance. PayPal offers phone assistance 7 days a week from 6:00 AM PT to 6:00 PM PT.
Integrations
While PayPal has a range of high-profile integrations, there's no doubt that this is a space that Stripe dominates. With Stripe, users have access to more than 450 integrations and extensions, making it a clear favorite in this department.
Invoicing and billing
PayPal is famous for its online invoices. It's easy to log in to your account, create an invoice and email it to your client. The client can quickly pay the balance via a payment link in the invoice.
With Stripe, you can also send invoices via email without any coding experience. Your clients can conveniently enter their card details or choose other payment options to clear the balance.
Both Stripe and PayPal make it effortless to track invoices via a simple-to-use portal.
Setup and ease of use
If you already use PayPal, this will be a much easier payment processing platform to utilize. Much of the back-office interface, such as invoicing, is similar to the PayPal interface that you already use.
While Stripe is easy to use once you have your systems in place, it can be more difficult to get the most out of the features if you don't have web development experience.
Developer options
PayPal and Stripe provide various resources for developers that want to build custom solutions. While this is only relevant to businesses or individuals with coding experience (or those willing to hire coders), it's essential if you want to get the most from either platform.
While parts of PayPal's platform are configurable, users are still tied to the general framework that PayPal offers. This creates ease of use for business owners, but Stripe is a much more suitable option if you plan on developing a unique online payment solution. Stripe's website contains a vast database of resources for developers.
PayPal and Stripe Alternatives
While PayPal and Stripe are two excellent payment processing options, there are plenty of more choices available to modern business owners. Let's take a look at some of the top alternatives:
Square
Square is another recent entrant to the online payment sphere. The company has a range of easy-to-use hardware options, including its signature magstripe reader that easily plugs into any iPhone or iPad. When it comes to Square's fees, they are known for offering affordable processing rates, as well as a range of advanced POS options, such as Square for Retail and Square for Restaurants.
Merchant accounts
While Stripe, PayPal, and Square are popular payment service providers, businesses can also choose to apply for a merchant account instead. Merchant accounts allow greater control over your payment platform, as well as access to transparent and competitive rates.
Also, payment service providers like Stripe or PayPal, often have low initial processing limits and other inconvenient features, which you won't find with leading merchant service providers.
Peer-to-peer payment services
Peer-to-peer payment services like Facebook Pay, Zelle, or Venmo are commonly used by small businesses that are just starting out in accepting credit card payments. However, these platforms have a reputation for data breaches and poor customer support.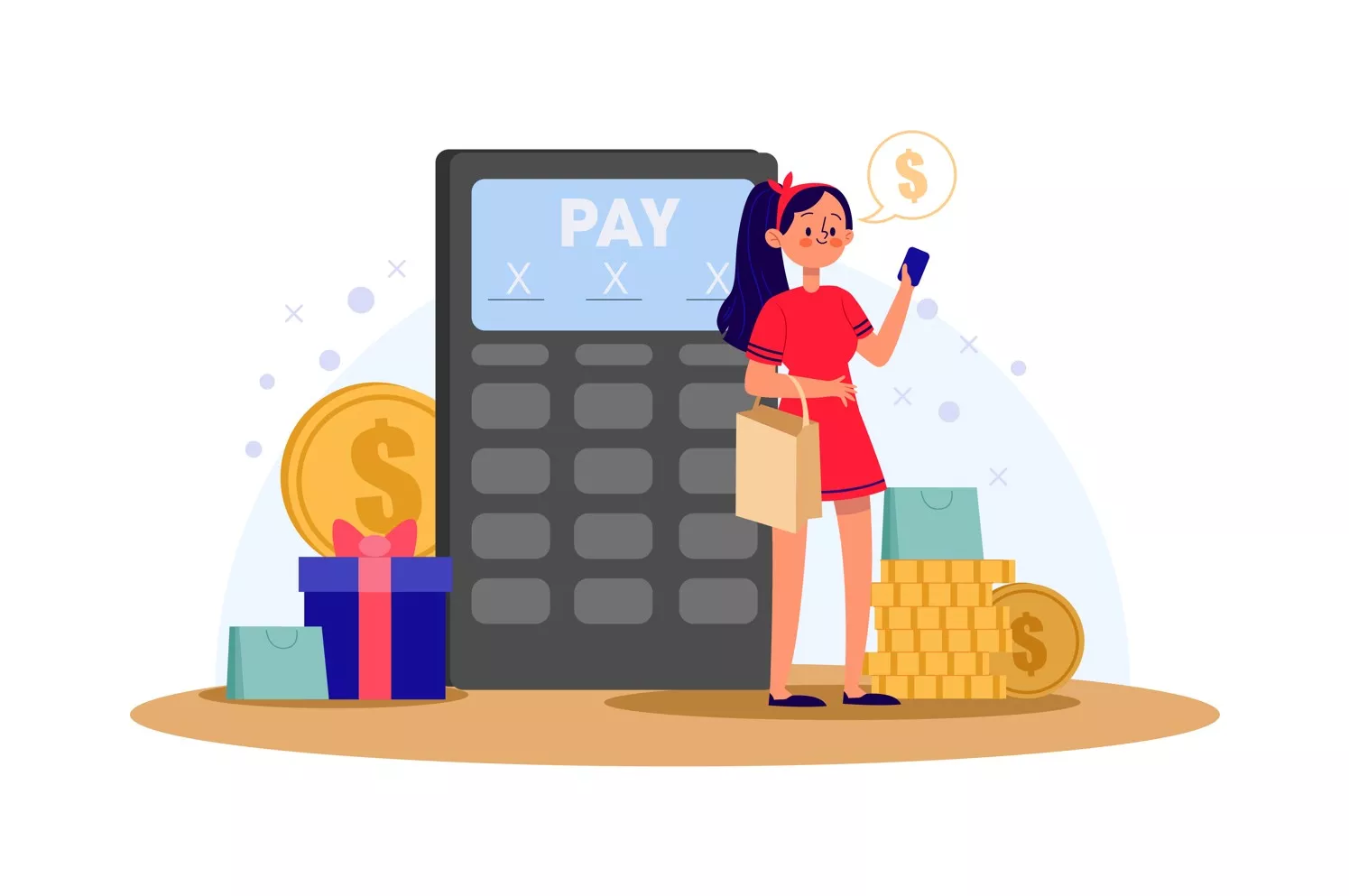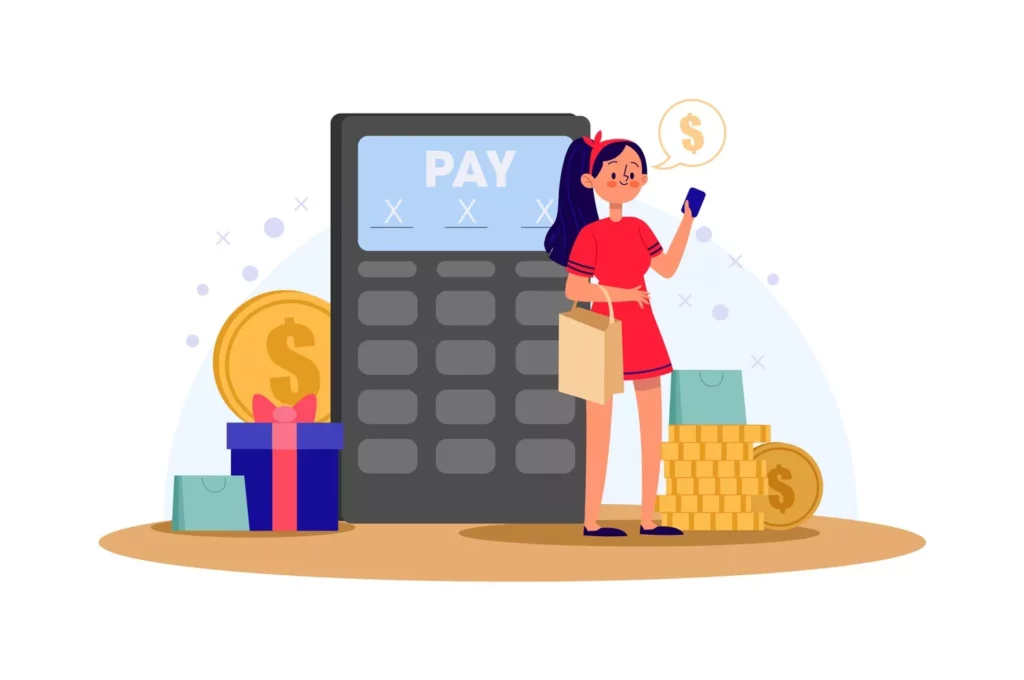 Buy-now-pay-later (BNPL) options
BNPL platforms like Sezzle and Afterpay are consumer favorites. When an eCommerce business has a BNPL option on its website, it allows consumers to split up transactions into four interest-free installments. You, as the merchant, would receive the funds upfront and the consumer would make payments to the BNPL platform. Typically, these BNPL options charge merchants a hefty rate but it is simple to add to your list of accepted payment methods.
Stripe vs PayPal: Final Thoughts
Now that you understand PayPal vs Stripe, it's time to decide if either of these platforms is best for your business. Make sure to explore all the core details – including processing rates, POS options, and third-party integrations – outlined in this guide before you make a decision. While you can always change the way you accept payments in the future, it's much more convenient to choose the correct one for your business on your first attempt.
Stripe vs PayPal FAQs
We receive a range of interesting questions about PayPal and Stripe. Let's take a look at some of the best questions and their answers below:
Is Stripe better than PayPal?
This depends on the features you need for your business. If your primary focus is in-person payments, PayPal is much more affordable. However, if you want to develop custom features and build an online brand, Stripe is more affordable and versatile.
Does Stripe accept PayPal?
No. At present, Stripe does not accept PayPal. However, it does accept Apple Pay, Google Pay, and all major credit cards.
How is Stripe different from PayPal?
There are many differences between PayPal and Stripe. Firstly, the in-person and online processing rates are different. Also, Stripe has many more options available for developers, which means it's more customizable if you have the correct resources.
Why is Stripe so popular?
Stripe is popular because it's a highly versatile online payment platform that provides cheap online processing rates to its clients. Additionally, Stripe offers a range of solutions to developers that want to get more from its payment platform. While Stripe is famous for its online payment solutions, the company also provides in-person payment terminals to make it easy to integrate physical and online stores.
Can you use both Stripe and PayPal?
Theoretically, you could have both a Stripe and PayPal account, however, it would be difficult to benefit from two separate systems. They do not integrate with one another.
Is Stripe or PayPal better for small businesses?
This depends on your small business needs. For example, if you need an easy-to-use POS system for in-person transactions, PayPal is an affordable and dependable option. However, if you want a customizable and affordable online payment platform, Stripe offers more versatility.