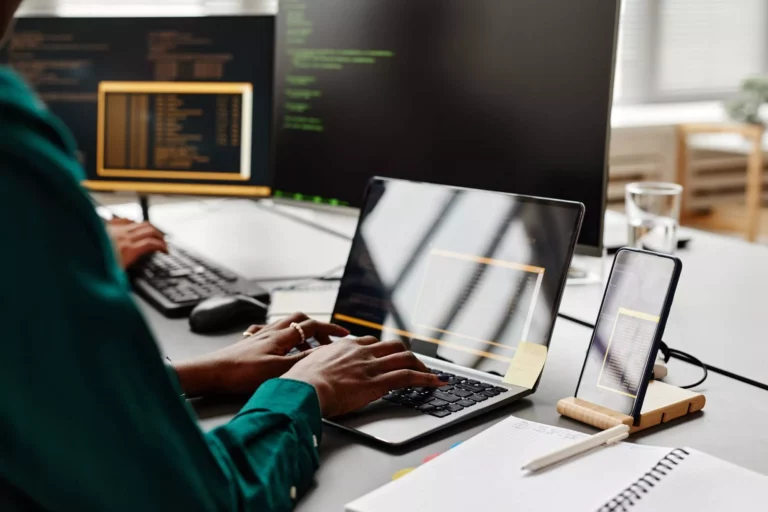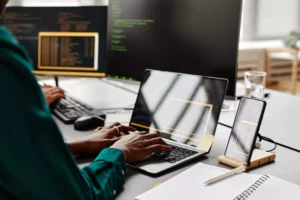 Stripe and Authorize.Net are two of the most prominent players in the payment industry. Between them, they cater to millions of businesses throughout the US. There is now a huge variety in payment options for small businesses and deciding on a payment solution has become harder than ever.
Which one is best for your business? We're about to find out!
Stripe vs Authorize.Net Overview
Before we look at the deeper details, let's take a bird's eye view of these two payment processing providers:
| | | |
| --- | --- | --- |
| | Stripe | Authorize.Net |
| Fraud security | Stripe Radar | Advanced Fraud Detection Suite |
| All Major Cards Accepted | Open API available | Developer API available |
| Easy Integration | Yes | Yes |
| Transaction reporting | Yes | Yes |
| Invoicing options | Yes at an additional charge | Yes at no additional charge |
| Recurring payments | Yes at an additional charge | Yes at no additional charge |
| Multiple payment options | Yes | Yes |
| Account Updater | Yes | Yes |
| Chargeback protection | Yes | No |
About Stripe
Stripe is becoming one of the industry leaders in developing online payment solutions that are fully customizable. The company began offering services in 2009 and now has more than three million website users for online payment processing. If you want to get the most out of Stripe and its features, having a developer that can customize the platform for your business is advantageous – Stripe's strength is its versatility.
Stripe benefits
Below, let's explore the advantages built into the Stripe payment platform:
Clear pricing: Stripe provides transparent, affordable pricing that's easy to understand. There are no hidden fees when you work with this company.
Developer flexibility: Stripe provides developer resources and customization options that make it easy to mold this gateway according to your needs.
Integrations: Stripe is compatible with a range of leading software platforms, such as POS software, accounting software, loyalty program software, and more.
Omnichannel payments: With Stripe, you can accept all types of payments like in-person, over the phone, or online options.
About Authorize.Net
Authorize.Net is a payment gateway platform owned by Visa. It was acquired in 2010 in an effort by the card network to join the payment gateway industry.
While Stripe offers all-in-one solutions to its customers, Authorize.Net has a bit more flexibility. This is a platform that provides clients with a choice: choose an all-in-one payment processing plan or bring your own merchant account and use Authorize.Net as a payment gateway.
Authorize.Net benefits
Let's check out what makes Authorize.Net a good option:
Convenience: You will benefit from a straightforward, free setup process that will have your business accepting payments fast. Authorize.Net doesn't complicate its services with too many advanced features.
Merchant Account Flexibility: Authorize.Net can act solely as a payment gateway, which means you have the flexibility to choose your merchant account.
Transparent Pricing: Authorize.Net is happy to provide clear, upfront pricing that you can trust. They also work with merchant service providers that offer Authorize.Net at a lower cost.
Omnichannel Payments: In a similar fashion to Stripe, Authorize.Net offers omnichannel payments. This means you can accept payments online, in person, and over the phone.
Stripe vs Authorize.Net Comparison
If these two payment platforms are on your shortlist, it's time for a side-by-side comparison:
Plans and pricing
Let's take a closer look at pricing for both Authorize.Net and Stripe:
Stripe Fees
Authorize.Net Fees
Payment Gateway-Only Plan
Monthly Fee: $25
Per-Transaction Fee: $0.10
Daily Batch Fee: $0.10
All-in-One Plan
Monthly Fee: $25
Per-Transaction Fee: 2.9% + $0.30
As you can see, if you choose the all-in-one payment processing route, Stripe fees are generally more affordable. However, if you choose to go with the payment gateway-only plan, you can connect Authorize.Net to a merchant account that offers lower credit card processing fees that are cheaper than Stripe and Authorize.Net.
Key features
Both Stripe and Authorize.Net come loaded with features. Stripe offers identity verification tools, invoices, payment links, billing resources, card readers, and more.
On the other hand, you find many of the same features at Authorize.Net. The company offers advanced fraud protection, recurring payments, mobile credit card readers, digital invoicing, quick checkout portals, customer information management tools, and more!
Integration options
Integration options are a strong point for both Stripe and Authorize.Net. However, Stripe does have more options. With Stripe, you have access to the "Stripe App Marketplace," which has hundreds of integration options. You can find an integration for everything, from email marketing platforms to carbon footprint tracking tools.
Authorize.Net users have access to more than 140 integrations. Some of the world's biggest website builders are compatible with it, including BigCommerce, Magento, WooCommerce, and more.
Ease of use
When it comes to ease of use, Authorize.Net takes the cake. While Stripe is a favorite amongst many American business owners, it isn't as straightforward to use as other payment service providers. This is because Stripe has so many advanced developer features, which can be challenging to understand for a novice.
When you first arrive at the Stripe website, you might be overwhelmed by the number of product options available to you. Stripe does not bundle these together in easy-to-understand formats. While this feature-rich platform has plenty of upsides, it can be difficult for small businesses to decide which features they need.
Customer support
At Authorize.Net, customer support is a strong point. The company provides a range of contact points for its clients – you can reach a live person via telephone 24/7. There's also a "Support Center" on their website with many troubleshooting resources for Authorize.Net users.
Previously, Stripe was notable for not offering 24/7 phone and chat support, but in 2018, the company changed its tune and started offering around-the-clock live support.
Additional services
In terms of additional services, both Stripe and Authorize.Net offer extensive developer features and resources. At Stripe, you can find full API references, SDKs, plugins, code samples, and more.
While there's no doubt that Stripe is one of the industry leaders in the development space, Authorize.Net also has plenty of resources in this department. The company offers an API, as well as various resources in its developer center.
Also, both Stripe and Authorize.Net offer physical card readers to businesses that need hardware for in-person payments. These card readers are affordable and can work with smartphones and other devices.
Key Differences Between Stripe & Authorize.Net
Consider these key differences when comparing Stripe and Authorize.Net as there are some features that are only offered by Stripe: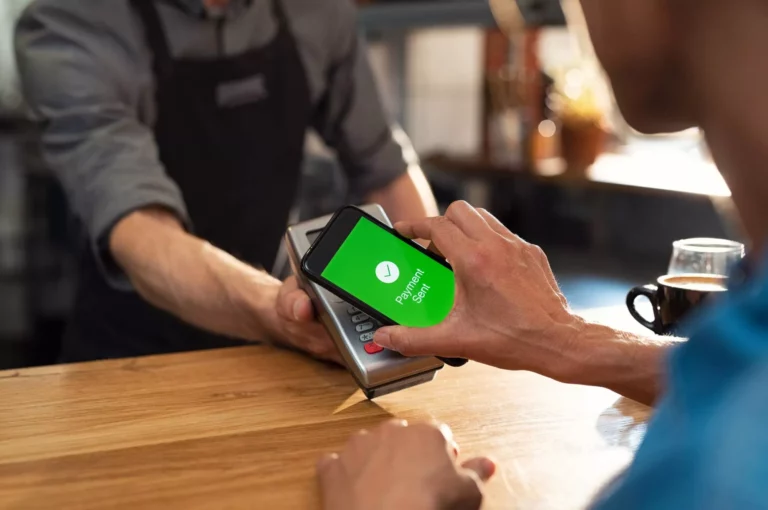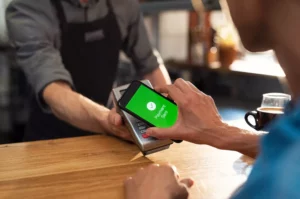 Features only Stripe offers
No monthly fee: Stripe doesn't charge a monthly fee, which is an excellent feature if you want to test the waters or if you don't process large payment volumes.
Cheap in-person processing: There's no doubt that Stripe offers the cheapest in-person payment processing out of these two providers – at 2.7% + $0.05 per transaction, it's hard to beat.
Extensive eCommerce integrations: Users can easily integrate with the world's most advanced eCommerce tools and even the biggest companies, like Amazon, use Stripe's open API.
Features only Authorize.Net offers
Now it's time for our Authorize.Net vs Stripe comparison to explore what features only Authorize.Net offers:
Payment gateway-only plans: If you want to bring your own merchant account, only Authorize.Net allows you to separate its payment gateway services from its payment processing services.
Easy Setup: Authorize.Net doesn't overwhelm its new clients with complex features and developer options. The company offers free setup services that make onboarding simple.
Fewer payment freezes: Stripe is known to freeze payments for customers without clear explanations. Authorize.Net can reduce your exposure to these types of issues.
Authorize.Net vs Stripe: Which Is Better for my Business?
At the end of the day, the best option for your business will depend on your needs, revenue, and industry. Let's check out which platform is better for your needs:
Stripe is better for all-in-one payment processing
If you have an in-house team of developers that can transform Stripe into the perfect platform for your business, this is the best option. Stripe's primary focus is on being a developer-friendly platform that is fully customizable.
Authorize.Net is better for merchant account flexibility
If you want to benefit from the flexibility of having your own merchant account provider, there's no doubt that Authorize.Net is the best option. They offer affordable, easy-to-use payment gateways that are compatible with various merchant account providers. This option offers you complete control over your business's payment processing.
Are There Alternatives To Stripe & Authorize.Net?
While Stripe and Authorize.Net offer excellent services to their clients, there are various other options available to small business owners. Let's explore three popular alternatives below:
PayPal
PayPal is a payment service provider that offers digital wallets, online payment gateways, payment processing, and more. While this payment platform is famous for its online solution, it acquired iZettle in 2018, making it a competitor in the in-person payment space. If you want to benefit from a payment processing platform that is simple to use and familiar to hundreds of millions of consumers, PayPal is a good option.
Square
Square is notable as a payment solution for small retail businesses. However, they do have an eCommerce platform that offers pricing at 3.4% + $0.30. Additionally, Stripe is a safe payment service provider known by thousands. If you plan on scaling, it might be best to go with Stripe.
Merchant account
While Authorize.Net works with existing merchant accounts, you can also choose to work with merchant account providers that offer their own payment gateways or partner with other payment gateways. As getting a merchant account provides greater control over payments, it's a popular option with business owners that want independence from payment service providers.
Final Thoughts on Stripe vs Authorize.Net
With Stripe, Authorize.Net, and a range of other payment solutions available to your business, there's never been a better time to upgrade. If you want an all-in-one solution for your business, then Stripe offers a versatile, developer-friendly platform for all industries. However, if your priority is partnering an existing merchant account with an advanced payment gateway, look to PaymentCloud. We can offer a bundled package that includes a merchant account and an Authorize.Net payment gateway.