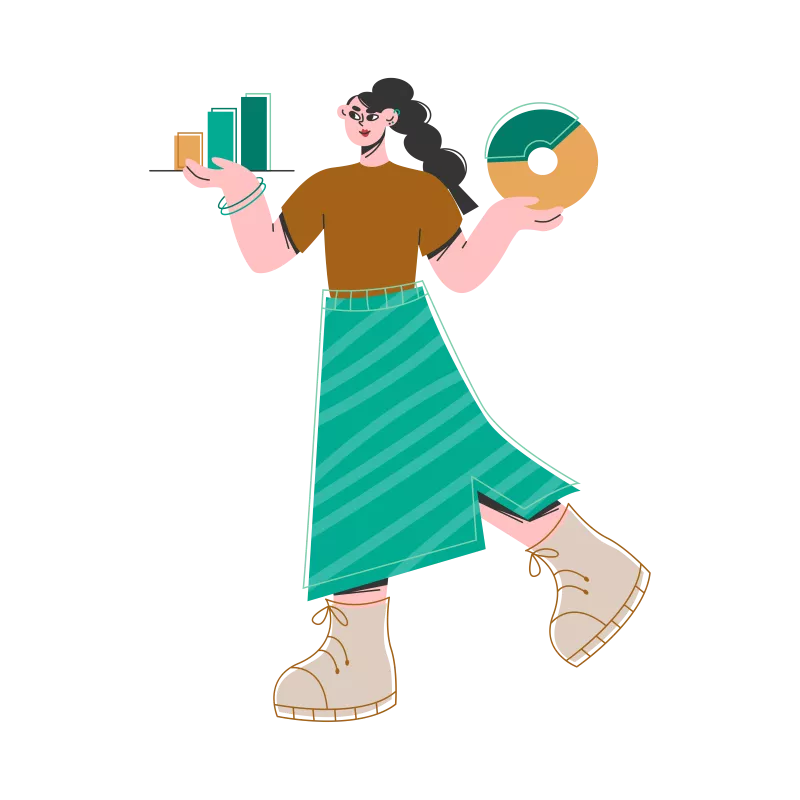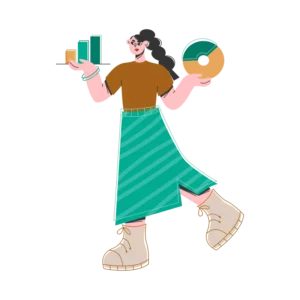 With more than 80% of Americans now using digital payment methods, businesses require modern payment processing solutions to provide payment flexibility to their customers.[1]McKinsey & Company. "New trends in US consumer digital payments". Accessed on September 4, 2023. Fortunately, there's no shortage of payment providers offering digital payment tools built to provide convenience to online shoppers. Stripe and Adyen are two of the biggest players in the industry, but both providers offer very different services.
While Stripe is a payment service provider (PSP) known for quick onboarding, customizable tools, and easy-to-use payment portals, Adyen offers dedicated merchant accounts, strong security features, and affordable pricing models. This guide explores Adyen and Stripe, their features, their differences, and which option is better for your business. Read ahead to uncover the ins and outs of two of the world's largest payment platforms.
Stripe vs Adyen: An Overview
To start our comparison of Adyen and Stripe, it's critical to understand the basics of each payment provider. So, what are Adyen and Stripe? Let's find out!
What is Stripe?
Stripe, headquartered in San Francisco, is a payment service provider (PSP) that started processing payments for clients in 2010. Since its inception, Stripe has focused on providing high-grade, customizable solutions for accepting payments online. Merchants benefit from access to APIs and extensive documentation, all with the express purpose of producing payment solutions specifically suited to their needs. Stripe incorporates machine learning to combat fraud—a crucial feature for any business accepting card-not-present payments online.
Stripe is a payment aggregator, meaning it doesn't offer its merchants access to dedicated merchant accounts. Instead, Stripe collects multiple merchants and attaches them to a single merchant account. This speeds up the onboarding process, ensuring businesses gain almost instant access to payment processing.
While Stripe promotes itself as a "payment processing platform for the internet," it isn't solely limited to online merchants. Stripe also supports in-person transactions through its Stripe Terminal platform, providing merchants with card readers, POS software, and other tangible payment tools for in-store credit card transactions.
What is Adyen?
Adyen is a Dutch-based payment processing firm with a huge presence in the United States. The company first began providing services in 2006, initially offering domestic payment solutions until its global expansion in 2012. The company's international growth has shown no signs of slowing, with the firm securing numerous high-profile agreements, including becoming the primary payment processor for eBay's marketplace.[2]Bloomberg. "eBay Rises to Record High on Shift to Adyen; PayPal Tumbles". Accessed on September 4, 2023.
Similar to Stripe, Adyen offers a variety of online payment tools but also facilitates in-person and cross-channel transactions. The company boasts a robust security framework equipped with proprietary machine-learning tools to prevent payment hacks. Unlike Stripe, Adyen provides dedicated merchant accounts to its clients, paired with dedicated account managers, to ensure merchants always have the support they need.
Adyen vs Stripe: Comparison Breakdown
Let's break down each service's components in more detail. Let's dive in!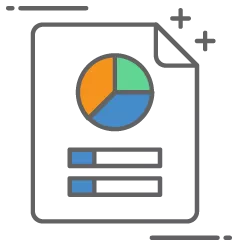 Main Features
Both Adyen and Stripe are designed to streamline credit card transaction acceptance for businesses. Adyen facilitates a myriad of transaction options, encompassing all major credit cards, Apple Pay, Google Pay, WeChat Pay, AliPay, and a comprehensive list of global payment providers. Furthermore, Adyen effortlessly integrates payments from prominent BNPL (Buy Now, Pay Later) services like Affirm.
Similarly, Stripe offers an expansive array of global payment options, enabling businesses to provide region-specific payment methods to international customers.
While the primary focus of both Adyen and Stripe is on digital transactions—whether accessed via traditional web browsers, mobile browsers, or apps—they also offer tools for in-person and cross-channel transactions, ensuring merchants can cater to customers wherever they might be.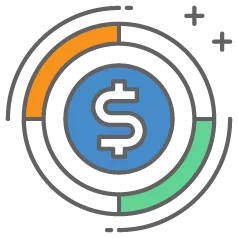 Pricing and Fees
As previously discussed, Stripe and Adyen have two different pricing models. Stripe's fees encompass a flat-rate pricing model, meaning payment processing rates don't change depending on the card brand or issuer. On the other hand, Adyen uses an interchange-plus pricing model, meaning prices will vary depending on the card brand, issuer, and other factors. Overall, interchange-plus pricing usually results in lower processing costs, but it's more complex. Let's explore some more details about Stripe and Adyen pricing below:
Stripe Pricing
Standard Credit Card Payments: 2.9%+$0.30
Manually Entered Card Number Surcharge: +0.5%
International Surcharge: +0.5%
ACH Direct Debit: 0.8%
Chargeback Fee: $15
Adyen Pricing
Standard Visa Transaction: $0.13 + 2% (for US-based customers)
Standard Mastercard Transaction: $0.13 + 2% (for US-based customers)
Standard American Express Transaction: $0.13 + 3.3% + $0.10 (for North American customers)
ACH Transaction: $0.13 + $0.27
Chargeback Fee: Varies between acquirers
Minimum Fee Per Month: $120
Note: Adyen pricing varies depending on a range of factors, so it's impossible to provide the same concise breakdown as listed above for Stripe.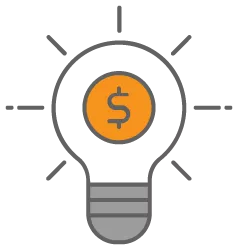 Ease of Use
Payment service providers, such as Square and PayPal, are known for their user-friendly setup and management. Unfortunately, Stripe doesn't quite match these standards. Being a highly customizable payment solution, Stripe requires some technical experience. If your business wants to get the most out of Stripe, it will likely need developers. However, from a customer perspective, Stripe's payment portals make it easy to submit payments—so you shouldn't have any complaints from shoppers.
Adyen offers both out-of-the-box and custom solutions, so its ease of use varies. If you want to avoid an overly technical setup process, it's better to use the out-of-the-box option. However, for businesses seeking additional customization options, Adyen's APIs and development tools will require technical know-how. Similarly to Stripe, Adyen ensures its customer-facing payment interfaces are user-friendly.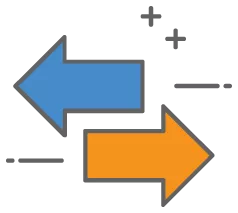 Integrations
Both Adyen and Stripe perform well in terms of integration options and third-party compatibility. Adyen partners with a range of "plugins" to provide extra functionality to its merchants. Many of these plugins, such as BigCommerce and Shopify, focus on eCommerce storefronts. But businesses can also integrate with other global software platforms, such as Oracle and Salesforce. Conversely, Stripe boasts a robust partner directory, listing numerous integrations spanning sectors like billing, checkout, invoicing, identity verification, tax, and beyond.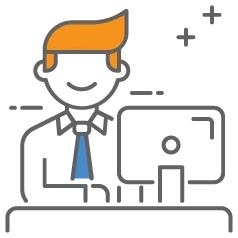 Support
Stripe offers 24/7 support to its merchants. Merchants must log into their accounts to access support options. While 24/7 support is excellent for merchants operating outside normal business hours, Stripe isn't well known for its customer service options. Remember, as Stripe is a payment aggregator, your business is just one of many merchants aggregated onto a single merchant account. This gives Stripe little incentive to provide dedicated support to its clients.
Adyen also provides 24/7 customer support. Setting it apart from Stripe, Adyen assigns dedicated account managers to its merchants. This ensures more personalized assistance and facilitates a deeper understanding of individual business needs.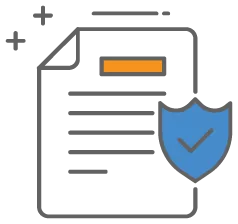 Security
Security is a major focus for both Adyen and Stripe. Adyen's products are PCI DSS compliant, and the company provides end-to-end encryption for its payment processing solutions. Adyen also provides its merchants with RevenueProtect, which is a tool designed to identify fraud and protect businesses from financial losses.[3]Adyen. "Risk Management". Accessed on September 4, 2023. RevenueProtect uses machine learning, custom risk rules, and other fraud-prevention techniques to reduce merchant exposure to scammers and chargebacks.
On the other hand, Stripe is a PCI Service Provider Level 1, which is the most advanced PCI DSS certification available to payment providers.[4]Stripe. "Security at Stripe". Accessed on September 4, 2023. Additionally, Stripe uses HackerOne to offer rewards to white-hat hackers for finding vulnerabilities in its systems. Stripe Radar, Stripe's in-house fraud prevention tool, also uses machine learning and other resources to block fraud. It's built into Stripe automatically, so there's no need to upgrade or integrate to take advantage of its fraud prevention benefits.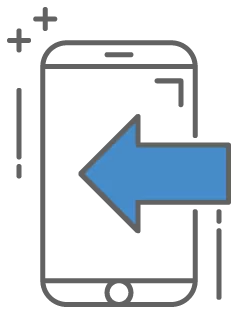 Mobile App
Both Adyen and Stripe have a mobile app making it simple for merchants to accept payments. While both apps are suitable for processing credit card transactions, Stripe is much more functional for other administrative tasks. Stripe's app provides a comprehensive dashboard, simplifying processes such as issuing refunds, perusing past transactions, and other essential tasks.
Stripe vs Adyen: Pros & Cons
As with all payment providers, Stripe and Adyen have advantages and disadvantages. Let's explore the pros and cons of each platform in more detail:
Stripe Pros
Fully Customizable: Stripe has made a name for offering a fully customizable payment infrastructure to its merchants. Users can adjust Stripe's software and APIs to build high-grade features, branded payment tools, and other transaction solutions. Likewise, there is a long list of compatible integrations available to upgrade Stripe functionality.
Quick Approval Process: As Stripe doesn't provide dedicated merchant accounts to its merchants, there's no extensive underwriting process involved in signing up for an account. This means it's quick and easy to access payment processing as long as your business meets a few basic requirements.
Easy-to-Understand Pricing: Stripe offers flat-rate pricing to its merchants, making it simple to predict payment costs.
No Monthly Fees: In addition to flat-rate pricing, Stripe doesn't charge any monthly fees for its basic payment services. This makes it a suitable option for low-volume businesses.
Stripe Cons
More Expensive Than Many Merchant Account Providers: While Stripe offers easy-to-understand, flat-rate pricing, it's often more expensive long-term. This is because flat-rate pricing allows PSPs to hide their markups—users of Stripe may be overpaying to process transactions.
Requires Technical Experience for Full Features: Stripe's customization options can only be actuated if your business has a development team capable of building on Stripe's payment infrastructure. Stripe is a much more technical platform than other payment service providers, such as Square.
Poor Customer Service Record: As with many payment aggregators, Stripe isn't known for its brilliant customer service. As a merchant is only one of many businesses aggregated into a single merchant account, there's not as much support directed to individual clients.
No Suitable for High-Risk Businesses: Stripe doesn't offer suitable payment services to high-risk businesses. In fact, many high-risk sectors are banned from the Stripe platform altogether. If you work in a regulated industry, it's best to look elsewhere for merchant services.
---
Adyen Pros
Strong Customization: Adyen offers tailor-made payment solutions to its merchants. While there are out-of-the-box software options available to clients, developers can also customize Adyen using APIs and other tools.
Dedicated Merchant Account: Adyen isn't a payment aggregator. Clients receive an individual merchant account and merchant identification number (MID), giving merchants extensive control over the payment infrastructure.
Interchange-Plus Pricing: Adyen charges different rates depending on card brand, card issuer, origin of payment, and other factors. While this is more complicated than flat-rate pricing, it results in lower processing costs for many merchants.
Adyen Cons
Complex Pricing Model: While interchange-plus pricing often allows businesses to save money, it's much more complex. This makes it harder to understand how much Adyen will cost in advance. Likewise, Adyen requires minimum processing volumes, so it's unsuitable for small businesses.
Extensive Underwriting Process: As Adyen provides dedicated merchant accounts to its clients, there's an extensive underwriting process to ensure merchants are eligible. This means you won't gain instant access to payment processing when you first fill out an application form.
Adyen vs Stripe: Which is Better for Your Business?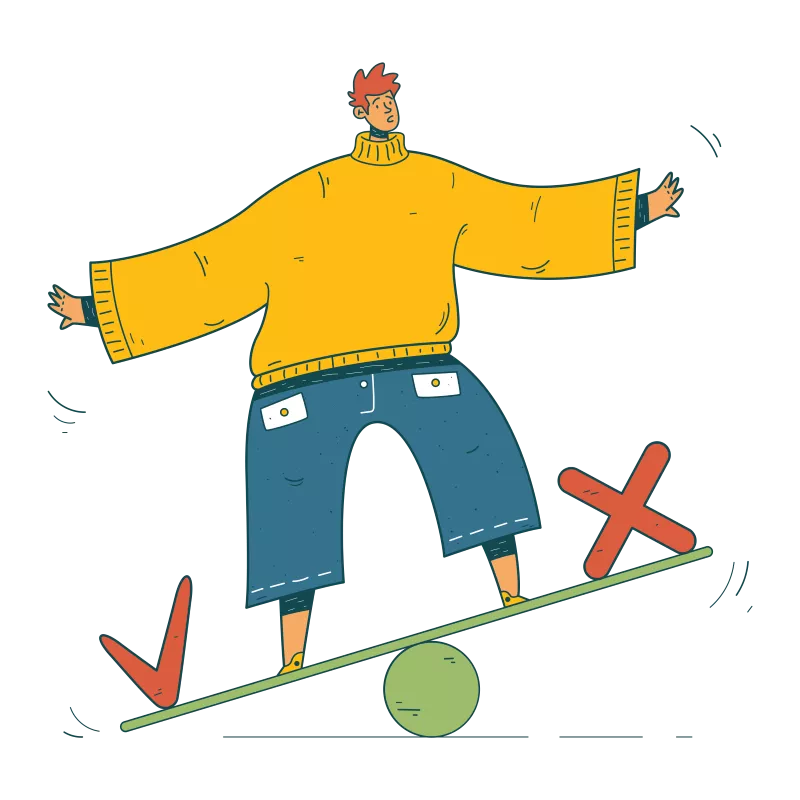 After a full comparison of Adyen and Stripe, you might wonder: Which one is best for my business? The answer to this question will depend on your business's needs. If you require immediate access to a digital payments platform, Stripe is the most suitable option, as it doesn't have an underwriting process, so you can get started quickly. Also, if you want to fully customize an online payment solution, Stripe has excellent resources and APIs for building tailor-made payment tools.
On the other hand, if you want more control over the backend of your payment infrastructure, Adyen is the clear winner. Adyen provides dedicated merchant accounts, meaning businesses benefit from better payment stability and lower chances of account closures. Likewise, Adyen offers interchange-plus pricing, which tends to offer better value over the long run, especially for high-volume businesses.
If neither payment option aligns with your requirements, consider exploring traditional merchant account providers tailored to diverse needs. With a merchant service provider, your business will be equipped with a dedicated account manager, streamlining the construction of a robust payment infrastructure. Remember, navigating the intricate payment landscape is always more effective with the right guidance and expertise!
---
---
Frequently Asked Questions (FAQs)
Is Adyen better than Stripe?
Whether Adyen is better than Stripe will depend on your business's needs. Stripe is a more suitable option for businesses wanting a quick signup process and no monthly fees. On the other hand, for businesses seeking payment reliability via exclusive access to a merchant account, Adyen is much better suited. Additionally, Stripe's flat-rate pricing is much easier to understand than Adyen's interchange-plus pricing model. However, Adyen is often the more affordable option for high-volume businesses.
What is the market share of Stripe and Adyen?
The market share of Stripe and Adyen varies depending on how you calculate it. However, it's clear Stripe has a significantly larger market share than Adyen. For example, in the payment management sector, research suggests Stripe's market share is 25.32%, and Adyen's market share is 9.26%.[5]6sense. "Stripe Vs Adyen: In-Depth Comparison". Accessed on September 4, 2023.
Are there any other alternatives I should consider?
Yes, your business should consider many payment solutions other than Stripe and Adyen. PayPal and Square are two other large payment service providers (PSPs) offering similar payment aggregation services to Stripe—both providers also offer easy-to-understand, flat-rate pricing. For businesses seeking merchant account alternatives to Adyen, there are many merchant account providers, like PaymentCloud, with dedicated account managers that can help your business achieve its goals. Merchant accounts offer improved payment reliability, better support, and lower processing rates.