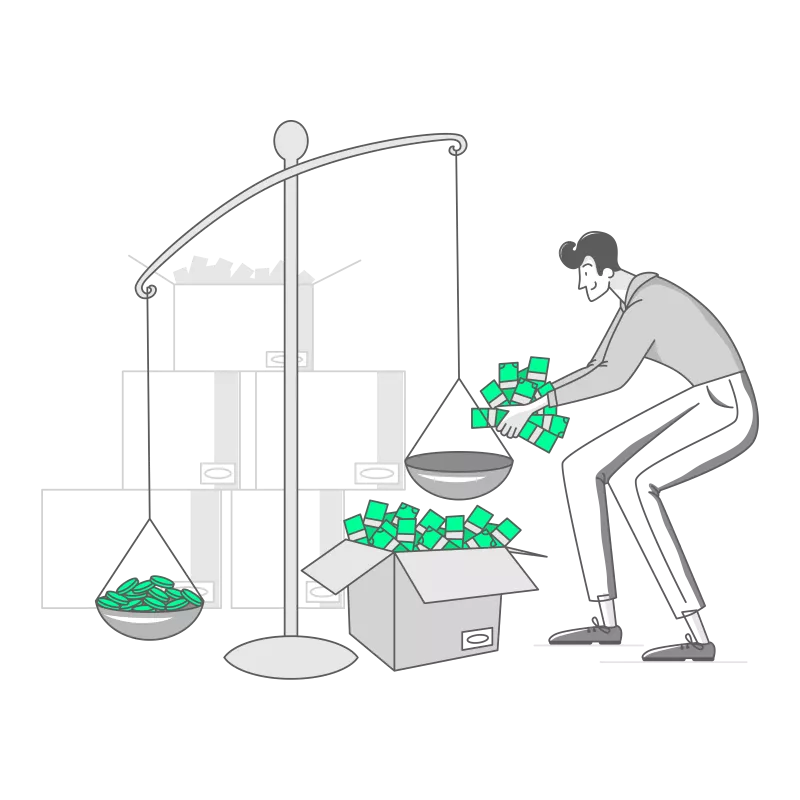 Research suggests that more than 218 million Americans will shop online in 2023, highlighting the continuing momentum of eCommerce platforms.[1]Oberlo. "HOW MANY PEOPLE SHOP ONLINE IN THE US? (2020–2026)". Accessed on August 17, 2023. Modern eCommerce entrepreneurs can leverage a variety of online tools, such as store builders, customer relationship management (CRM) systems, automated shipping platforms, and more. There are also many payment providers, like Stripe and Shopify Payments, simplifying the process of accepting online credit card transactions.
Stripe and Shopify Payments are two of the largest eCommerce payment providers on the market. Stripe offers an array of fully customizable digital payment tools, making it an ideal partner for businesses seeking tailored payment solutions. On the other hand, Shopify Payments is the in-house payment processor for eCommerce giant Shopify, making it a popular payment provider for businesses using Shopify to build online stores.
So, how do Stripe and Shopify Payments stack up against each other? This guide delves into the features of Stripe and Shopify Payments, their differences and similarities, and other relevant topics.
Stripe and Shopify: Quick Overview
While Stripe and Shopify Payments offer the same core payment services, the platforms function very differently. Let's examine each payment provider individually before embarking on a comprehensive comparison:
Stripe Overview
Stripe, founded in 2010 by Irish brothers Patrick and John Collison, offers a range of customizable payment solutions to businesses worldwide. With Stripe, Merchants have access to high-grade APIs, allowing for advanced customization of checkout portals and other payment tools. This makes Stripe most popular with businesses that seek a payment aggregation service with a flexible infrastructure.
Stripe also offers in-person payments via its POS platform terminal. However, merchants using Stripe are typically more focused on the payment provider's online tools. Additionally, Stripe offers a merchant cash advance service for businesses seeking early access to cash flow.
Currently, Stripe supports merchants in 46 countries, making it a suitable option for businesses with a global presence.
Shopify Payments Overview
Shopify Payments is the integrated payment processing service offered by Shopify — an online store builder that commands 20% of the eCommerce industry's market share.[2]Kinsta. "Shopify Market Share and Usage Statistics in 2023". Accessed on August 17, 2023. It is the default payment option when setting up a Shopify store, but merchants can modify this in the Shopify settings dashboard. Shopify Payments offers a range of on-site payment options, making it easy for customers to enter card details for purchasing products and services. Additionally, there is a "Shop Pay" platform that allows customers to save payment details for future use, accelerating transaction processes for merchants.
Shopify Payments is available in 23 countries, and it can accept all major credit card brands. In terms of pricing, the commissions vary depending on the Shopify plan your business uses to sell products. The more premium the plan, the lower the per-transaction processing costs. Large businesses can achieve substantial savings by subscribing to Shopify's higher tiers.
As with Stripe, Shopify Payments is a payment aggregator, not a merchant account provider. Shopify Payments merchants are grouped with other merchants onto a single merchant account.
Stripe vs. Shopify: A Comprehensive Comparison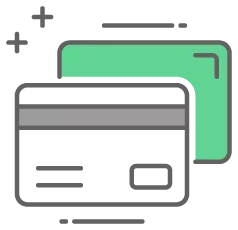 Accepted Payment Methods
Stripe is ahead of the pack regarding payment options available to merchants. They go beyond offering the complete list of major credit card providers, such as Visa, Mastercard, Discover, and American Express. Merchants can also accept transfers, Apple Pay, Google Pay, various BNPL (buy now, pay later) services, and more. Likewise, there are many location-specific payment method options. For example, Asia Pacific customers can pay using Alipay, JCB, China UnionPay, and WeChat Pay.
On the other hand, Shopify Payments accepts all major credit cards, as well as Apple Pay, Google Pay, and more. While Shopify Payments offers plenty of payment flexibility, Stripe offers much more variety.
Additionally, while Stripe and Shopify Payments are known for their online payments, both offer card readers, POS systems, and other in-person payment tools for businesses operating in physical locations.
Winner: Stripe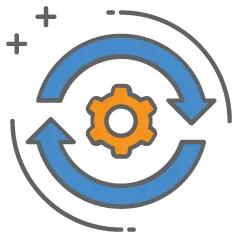 Implementation and Ease of Use
Without a doubt, Shopify Payments surpasses Stripe in the ease-of-implementation category. The platform is designed with user-friendliness in mind. One of the platform's main selling points is that it's the default payment option when you set up a Shopify store. However, if your business wants to integrate a third-party merchant account provider with a Shopify website, it's easy to change payment providers on the Shopify settings dashboard.
While Stripe is also relatively easy to integrate with most leading eCommerce platforms, customizing it to meet specific business needs is more complex. For example, on Shopify, you can head to your Shopify Admin & Settings dashboard and change your third-party payment provider to Stripe.
However, while setting up Stripe's core product isn't challenging, customizing it to meet your business's needs is much more complex. Many Stripe merchants employ in-house developers to customize payment portals and other features.
Winner: Shopify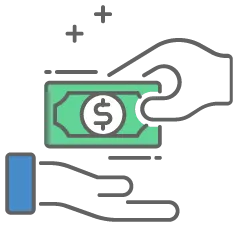 Sign-Up and Payout Schedule
Both Stripe and Shopify Payments offer easy sign-up processes. As both options are payment aggregators rather than merchant account providers, there's no lengthy underwriting process. This means the sign-up process usually only takes a few minutes. However, there may be some initial account limits and restrictions until you establish a solid track record.
In terms of payout schedule, Shopify Payments usually sends funds to your bank account two days after customers complete an order on your store. However, it may take longer for initial payments to pay out, as PSPs often have restrictions on new merchants for the first few weeks. Stripe also has a two-day payout schedule, but some merchants can access instant payouts for an additional fee. As with Shopify, initial payouts on Stripe are usually delayed — often by seven to 14 days — to reduce exposure to fraudulent new accounts.
Winner: Tie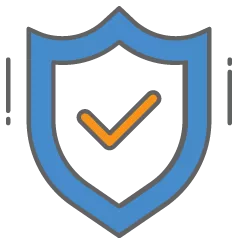 Fraud Filter and Chargebacks
Chargebacks pose a significant risk to any businesses accepting credit cards online. As online transactions are, by default, card-not-present (CNP) transactions, they are targeted by scammers. With 65% of merchants reporting an increase in chargebacks over the past three years, a payment processing partner with robust fraud filters is essential.[3]Business Wire. "Merchants Report Increase in Chargebacks but Little Success in Combatting Them, According to the 2022 Chargebacks911 Field Report". Accessed on August 17, 2023.
Shopify Payments merchants have access to a range of fraud prevention tools, including "Fraud Filter." Fraud Filter helps merchants pinpoint suspicious charges for further verification. It also allows merchants to block specific customers and manually review charges with fraud indicators. Shopify Payments also has an Address Verification System (AVS) and a Card Verification Value (CVV) system to reduce exposure to fraudulent charges.
Stripe is also dedicated to anti-fraud measures. In addition to standard fraud protection tools, Stripe offers Stripe Radar, a machine-learning anti-fraud system tasked with spotting suspicious charges. Likewise, Stripe offers Dynamic 3D Secure, which will automatically request additional verification for at-risk transactions.
Both Stripe and Shopify Payments levy a $15 chargeback fee to merchants.
Winner: Tie
Pricing and Transaction Fees
The pricing models of Shopify Payments and Stripe differ significantly. Let's explore each in more detail below:
---
Stripe Pricing
---
With Stripe, there's no need to sign up for subscriptions to access payment processing. Stripe acts as a standalone payment processor — merchants can integrate it with many eCommerce platforms, not just Shopify. Let's explore the standard Stripe processing rates for US merchants below:
Online payments start at 2.9% + 30¢ USD, with extra fees applicable for international charges, etc.
In-person payments start at 2.9% + 30¢ USD, depending on region, payment type, and other factors.
Stripe uses a pay-as-you-go model, which means that they take their fees out of each transaction before you receive your deposit. The majority of Stripe's transaction fees you'll pay are based on a flat-rate pricing model, though they also have some instance-based fees.
---
Shopify Pricing
---
Before accessing the Shopify Payments platform, merchants must sign up for a Shopify account. Below are the three different Shopify subscription tiers and their prices:
Basic: $39 per month
Advanced: $399 per month
Plus: $2000 per month
After signing up for a Shopify account, there is no additional subscription fee to access Shopify Payments. Merchants only pay transaction commissions on processed payments. However, these payment processing fees vary depending on the subscription tier:
---
Basic
2.9% + 30¢ USD online
2.7% + 0¢ USD in person
Advanced
2.4% + 30¢ USD online
2.4% + 0¢ USD in person
Plus
2.15% + 30¢ USD online
2.4% + 0¢ USD in person
For larger businesses with high payment volumes, upgrading to the more expensive subscription tiers makes sense. Over time, per-transaction costs will be lower.
---
Shopify vs. Stripe: Distinct Features
Stripe
No Monthly Costs: Stripe doesn't charge monthly account fees, ensuring businesses don't pay a penny if they aren't processing payments.
Advanced Customization: Stripe offers advanced customization options not available with Shopify Payments. If your business has developers capable of customizing payment infrastructure, Stripe is a robust option.
Enterprise Pricing: Stripe offers high-volume businesses access to enterprise pricing. This means if your business generates significant revenue, you can speak to Stripe's sales team about lowering your business's processing rates.
Shopify
Automatic Integration: Shopify Payments is the only payment provider automatically integrated into your Shopify store. While it's easy to partner with third-party payment providers on Shopify, your business must select the payment provider manually in your Shopify settings to begin accepting payments.
Shop Pay: Shop Pay is a Shopify Payments tool allowing customers to save card details for future use in Shopify stores. This means Shopify customers benefit from a quicker, easier payment process.
---
Shopify vs. Stripe: Pros & Cons
Advantages of Using Stripe
Fully Customizable: Stripe has customizable APIs, meaning developers can customize its products to fit company branding and needs. If your business wants a payment service provider (PSP) capable of being tailor-made, it's hard to find a better option than Stripe.
Quick Approval Process: As Stripe is a payment aggregator rather than a merchant account provider, there's no need for an extensive underwriting process. This means merchants have almost immediate access to payment processing services, making it an excellent option if a business needs easy access to credit card processing.
Recognized Brand: Stripe is one of the world's leading payment service providers (PSPs), making it a dependable option if your business wants a payment processor with brand recognition.
No Monthly Fee: Stripe merchants only pay commissions to Stripe when they process payments.
Disadvantages of Using Stripe
More Technical Than Other Payment Service Providers: To get the most out of Stripe's payment solutions, your business requires technical experience. An in-house developer can harness the advantages of Stripe, but companies without a software team may find it challenging to customize the payment tools.
Payment Aggregation Issues: Stripe sometimes aggregates payments from multiple merchants into a single payment on a cardholder's statements (this process saves Stripe money). Instead of your business's name, the charge description on your customer's credit card statement may read "Stripe" or "Stripe EEA STEL Aggregation." This may result in customer confusion, leading to chargebacks and other payment disputes.
High Processing Fees: As with many payment service providers (PSPs), processing credit card payments on Stripe isn't cheap. Stripe's standard processing rate for online transactions is 2.9% + 30¢.
No High-Risk Industries: Stripe does not partner with businesses in high-risk industries, making it challenging for many business owners to access the platform. If you operate in a banned industry, you'll have no chance of using Stripe's tools.
Account Holds Without Warning: As Stripe is strict about merchant industries and products, account freezes can occur without warning. This means your business may lose access to payment services with little notice, impacting your cash flow and leading to disappointed customers.
---
Advantages of Using Shopify
Easy Setup Process: Shopify Payments offers a seamless setup process for Shopify users. As this is the default payment option for new Shopify stores, merchants don't need to integrate software to enjoy the benefits of this payment provider.
Linked to Shopify: Shopify is one of the most trusted eCommerce brands in the world for a reason — the platform makes it easy to build online stores and sell products to customers across the globe.
Shopify Isn't Restricted to Shopify Payments: If you use Shopify to build your online store, you don't need to use Shopify Payments to process credit card transactions. Merchants can also choose to combine Shopify with third-party merchant account providers, making it easy to access lower processing rates and more reliable payments.
Affordable Processing Rates for Higher Subscription Tiers: Shopify merchants paying for higher subscription tiers can access excellent payment processing rates. For example, Shopify Plus merchants only pay 2.15% + 30¢ USD online for online payments, compared to Stripe's 2.9% + 30¢ USD.
Disadvantages of Using Shopify
Limited Payment Options: Shopify Payments doesn't have the long list of geo-specific payment options you find at Stripe or other payment service providers. This won't be an ideal platform if you want to offer flexible payment options in foreign jurisdictions.
Limited Countries Supported: Shopify Payments doesn't have nearly as many supported countries as Stripe or other leading payment service providers. With only 23 countries supported by Shopify Payments, this is a platform yet to reach international recognition.
Restricted to Limited Platforms: While Shopify Payments makes it simple to set up payment processing on a Shopify store, you won't be able to use this payment platform with a wide range of eCommerce platforms. Instead, Shopify Payments is only available on Shopify, Instagram, and Facebook.
Business Types Suitable for Stripe
Small Retail Businesses
Stripe offers a suitable product for small retail businesses requiring immediate access to a payment processing platform. Stripe doesn't have an extensive underwriting process, so the sign-up steps are simple for small business owners. Likewise, as there are no monthly costs, merchants don't need to pay a payment provider unless they are processing payments — this makes it convenient for businesses with low revenue.
Non-High-Risk Businesses
Stripe does not work with businesses in many high-risk industries. Therefore, this platform is suitable for businesses in low-risk industries. You must keep tabs on Stripe's user agreement as it is subject to change — the company may decide to ban additional industries in the future.
Consider Stripe If…
Your Business Doesn't Use Shopify: Stripe may be a suitable payment provider if you don't use Shopify to sell products online. Stripe is compatible with a wide range of eCommerce platforms, and its customizable APIs mean developers can integrate it within self-hosted websites.
Your Business Needs Immediate Access to Payments: As Stripe is a payment service provider, it doesn't require extensive underwriting. If you're opening a business and need immediate access to credit card payments, Stripe should have you up and running within a few hours or days.
Your Business Wants a Payment Platform with Geo-Specific Features: Stripe merchants benefit from a long list of international transaction options. If you have overseas customers, Stripe offers payment flexibility not found in many other payment providers.
Business Types Suitable for Shopify Payments
Large Volume Businesses
Shopify Payments offers affordable payment processing fees for businesses on higher subscription tiers. If you sign up for Shopify Advanced or Shopify Plus, your business can access much lower processing rates than those offered by Stripe. However, given the significant monthly cost of Shopify Plus and Shopify Advanced, it's important to maintain a high volume of business to take advantage of these pricing benefits.
Businesses with Limited Technical Experience
Businesses without software developers benefit from the simple setup process Shopify Payments offers. There's no need for any coding experience to manage Shopify Payments — all features are readily available within your Shopify store's settings.
Consider Choosing Shopify Payments If…
Your Business Uses Shopify: If your business is utilizing Shopify to power your online store, Shopify Payments is an excellent choice. Offering a simple, ready-to-use payment tool that requires no coding. Plus, as the default payment provider for all Shopify stores, Shopify Payments is a hassle-free option.
Your Business Operates in a Physical Location: Shopify Payments offers better in-person tools, such as advanced POS software. Plus, Shopify merchants paying for higher subscription tiers, such as Shopify Advanced or Shopify Plus, benefit from affordable in-person payments. Collectively, these benefits make Shopify Payments a superior product for in-person transactions.
Stripe vs. Shopify Integrations
Both Stripe and Shopify Payments enable businesses to gain additional features through integration with third-party software platforms. Stripe boasts a "Partners Directory" that hosts all available third-party integrations. These integrations offer access to beneficial functions such as tax tools and payment link providers, providing Stripe merchants with substantial benefits via its integration options.
The same rings true for Shopify merchants. Shopify offers integration options to help manage everything from shipping to social media posting and reputation management. Likewise, Shopify merchants have the opportunity to integrate with third-party payment providers, meaning they can take advantage of merchant account providers. This is a feature not available with Stripe.
Shopify Payments and Stripe: The Link Explained
Shopify Payments and Stripe are often considered competitors, but the two platforms have a much closer relationship than many merchants think. Let's explore the link between Shopify Payments and Stripe:
Does Shopify Use Stripe?
Shopify Payments actually uses Stripe to power the backend of its payment processing platform. Stripe has supported Shopify Payments for many years, making it an integral part of the eCommerce giant's payment infrastructure. Recently, Stripe partnered with Shopify to develop Shopify Balance products — an account for small business owners seeking quicker, more convenient access to payment processing funds.[4]Stripe. "Shopify builds Shopify Balance with Stripe to give small businesses an easier way to manage money". Accessed on August 17, 2023.
While Stripe and Shopify maintain a close relationship, they offer very different services. As this guide shows, Stripe provides better international support, more payment options, and additional eCommerce provider flexibility. Conversely, Shopify Payments is an in-house solution offering convenient payment access to Shopify users.
Using Shopify and Stripe Simultaneously: Is it Possible?
Yes, it's possible to use Shopify and Stripe at the same time. Shopify users can add Stripe as a payment method by heading to "Shopify Admin & Settings" and choosing Stripe as a preferred payment method.
As Stripe supports Shopify Payments' backend, users of Shopify Payments are technically using Stripe's payment infrastructure to process payments. However, this doesn't mean Shopify Payments merchants pay the same rates as Stripe merchants. Each product maintains its own pricing structure.
Stripe or Shopify: Choosing the Best for Your Business Needs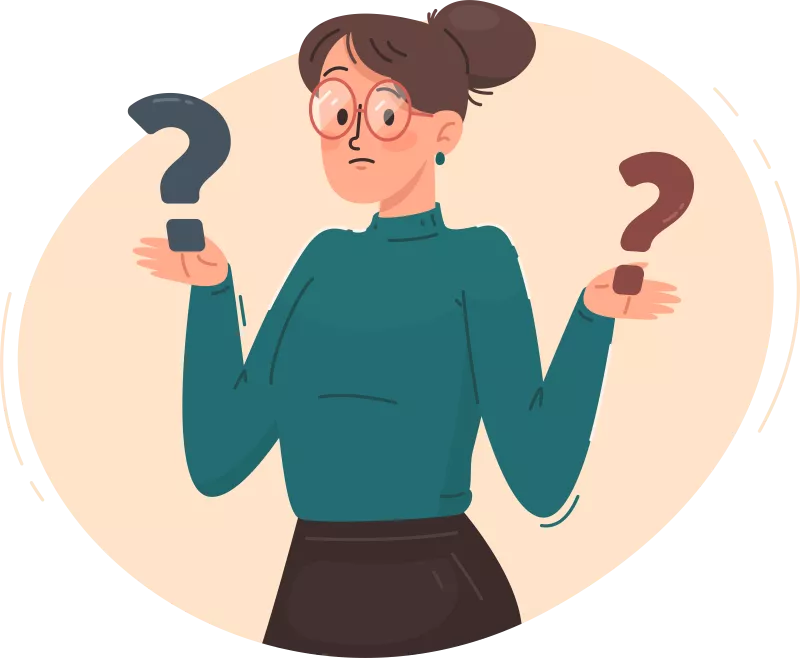 Stripe and Shopify Payments are useful payment tools for businesses wanting quick access to eCommerce transactions. While Stripe offers more payment options and better customization features, Shopify Payments provides a much easier setup process for businesses without technical experience. Both platforms make it simple for customers to input credit card details and process payments.
However, Stripe and Shopify Payments are not suitable for businesses operating in high-risk industries. Both ban a long list of products and services, making them insufficient for many companies. As Stripe does not partner with third-party payment providers, there's no way to maneuver around its rules — it's only suitable for low-risk merchants.
On the other hand, Shopify users don't need to use Shopify Payments to process transactions online. Instead, Shopify merchants can integrate their online stores with third-party payment platforms, including high-risk merchant accounts. This makes Shopify a much more suitable platform for businesses wanting to access the benefits of merchant accounts, such as higher chargeback thresholds, better security tools, dedicated support, and additional payment control. Partnering a Shopify store with a merchant account can help your business combine an industry-leading eCommerce platform with a world-class payment provider. With Shopify, your business won't be pigeonholed into a restrictive one-size-fits-all payment platform — as your business grows, you can continue to upgrade your payment infrastructure!
---
---