In today's complex digital world, merchants are looking for a simple payment solution and Shopify's payment service, Shop Pay, does precisely that. As evidence suggests that 82% of American consumers now use digital payments, businesses in today's market continue to invest in virtual payment capabilities. [1]McKinsey & Company. "New trends in US consumer digital payments". Accessed on April 10, 2023. Working as a shopping cart software, Shop Pay creates a seamless checkout experience. However, while Shop Pay improves payment speed for online shoppers, some merchants still prefer using traditional checkout methods.
This guide explores Shop Pay, how it works, its benefits, the platform's features, and its pricing. We'll also compare Shop Pay to other payment processing solutions and answer key questions from some online merchants. Continue reading to find out if Shop Pay is right for your eCommerce business!
What is Shop Pay?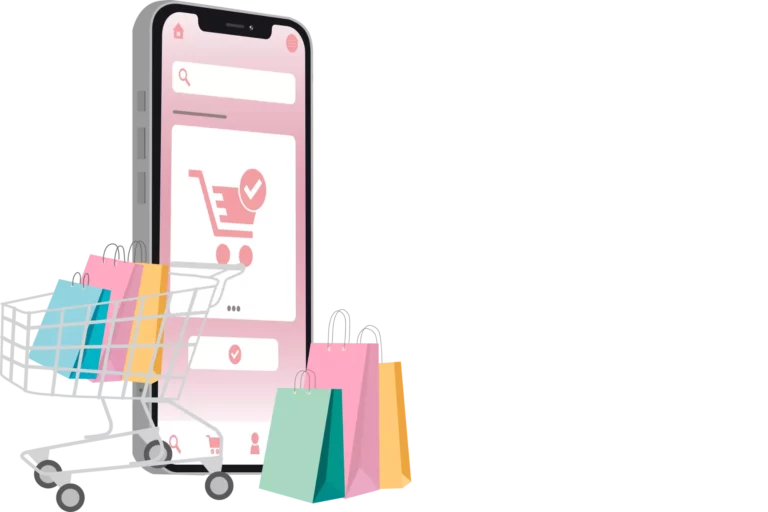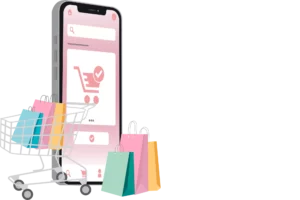 Shop Pay is a shopping cart software created by Shopify and works in conjunction with Shopify Payments to facilitate seamless transactions. It brands itself as an "accelerated checkout" platform, as it allows customers to bypass the tedious task of inputting their personal details each time they make a purchase online.
In essence, customers input their credit card numbers and billing details, which then saves to the Shop Pay platform. When the same customer checks out at another Shopify-based store, Shop Pay automatically recognizes the shopper and prompts them to streamline their payment using Shop Pay.
Unfortunately, Shop Pay is primarily restricted to Shopify merchants. Facebook, Instagram, and Google sellers also have access to Shop Pay, but other eCommerce platforms are currently excluded from using the service. With that being said, Shop Pay doesn't necessarily require Shopify merchants to use Shopify Payments—merchants have the option to connect third-party payment gateways to Shop Pay.
How Does Shop Pay Work?
As previously stated, Shop Pay is available to merchants using Shopify's eCommerce platform. Merchants can enable or disable Shop Pay via their settings dashboard. Once a merchant does this, customers can use the platform to pay for goods and services.
When a customer first checks out on a website with Shop Pay enabled, they'll receive the option to select a "Shop Pay" button and create a new account. Shoppers can use an email or a phone number to create an account (Shop Pay will send the customer a text message with a 6-digit code to verify the contact details are correct). During the initial sign-up process, Shop Pay requires customers to input card details, addresses, and other personal information that will be stored for future use.
After a customer registers with Shop Pay, they can check out on other Shopify stores without entering their personal information. Customers' details are manageable within their Shop Pay accounts, making it simple to update card information or even opt out of the platform altogether.
Stores That Use Shop Pay
Shop Pay has become a favorite payment option for many global businesses. Let's explore some of the most recognizable brands that are using Shop Pay to improve payment convenience for their customers:
Allbirds
Gymshark
Spanx
Morphe
Alphalete
Raycon
Ring
Olaplex
Golf.com
American Girl
Whoop
Bumble
Magic Spoon
SolaWave
Lashify
Swim Outlet
WWE Shop
HoneyLove
Minecraft
Tecovas
LuLu
Benefits of Using Shop Pay
Choosing the payment method for your online business isn't an easy task so be sure to identify the pros and cons of different platforms before making a decision. Let's explore some perks of using Shop Pay below:
Improved Payment Process: There's no doubt Shop Pay offers a seamless shopping experience for customers, making it easier to purchase goods and services online without repeatedly entering their personal details.
Reduced Abandoned Carts: Not only does this make it easier for customers to check out, but it also reduces abandoned carts. Shopify claims Shop Pay increases conversions on mobile checkouts by 1.9x, making it an impressive tool if you want to encourage customers to complete their payments immediately.
Secure Payments: Shop Pay uses encryption to protect customer payment details and provide secure transactions for both shoppers and merchants. It also uses Shopify's PCI-compliant servers, making it easier for your business to comply with requirements.
BNPL Features: Shop Pay offers more than just streamlined checkouts for customers; the platform has a built-in buy now, pay later (BNPL) option to help customers access financing. With this, customers may split payments into installments, making it easier to afford big-ticket items.
Available in Multiple Languages: While some Shop Pay features such as BNPL are only available in the United States, the platform is compatible with multiple languages. Currently, Shop Pay is accessible in Chinese, Czech, Danish, Dutch, English, Finnish, French, German, Italian, Japanese, Korean, Norwegian, Polish, Portuguese, Spanish, Swedish, Thai, Turkish, and Vietnamese.
How Shop Pay protects the environment
Shop Pay advertises a commitment to helping global environmental issues. When customers pay with Shop Pay, the platform contributes money to various eco-focused projects like air capture projects, ocean-based carbon removal, and more. Additionally, Shop Pay supports projects that include planting more than four million mangrove trees in Senegal throughout 2021 and 2022.[2]Shop Pay. "Invest in the planet with every online purchase". Accessed on April 10, 2023.
---
Key Features for Merchants
As with any payment platform, understanding Shop Pay's features will help you decide if it is a worthwhile host for your business. Now, let's explore its benefits!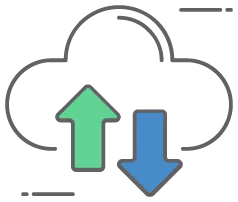 Automate marketing
While Shop Pay's primary purpose is to streamline payments, it also offers advanced marketing automation tools. As the platform stores customer details, it has become an excellent asset for marketing products. Merchants can send personalized messages throughout the payment process, encouraging customers to purchase other related products. Additionally, merchants can send post-purchase offers, notifications about trending products, and tracking updates with links to related products.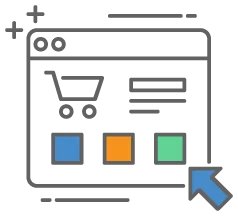 Customize store and checkout process
Customization remains to be one of the essential features within Shop Pay. There are various customization options available for both your store and card terminal. Firstly, it's easy to sync your logo and brand color schemes with your Shopify website and Shop Pay checkout portal. Merchants can also choose to offer various shipping speeds and in-store pickup options. Likewise, it's easy to advertise offers, recommend products, and more during the checkout process.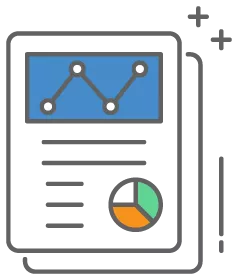 Track performance
Shop Pay simplifies tracking sales performance, helping merchants analyze how they approach customers online. It's simple to view data on conversion rates and purchasing speed, and it's also easy to optimize your website to improve performance and increase sales revenue.
In addition to examining your conversion timeframes, performance tracking allows you to send notifications to customers throughout the entire process. They will be notified when orders are processed, when they receive a tracking code when they are sent, and when they finally arrive, making it easy for you and your customers to track every stage of the fulfillment process.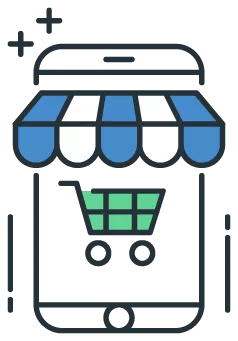 Add a Shop Pay button to your shopping cart
With Shop Pay, adding a payment button to your online store or shopping cart is simple. This button is easily recognizable for Shop Pay users, ensuring that customers see that your shop has the payment option available.
The Shop Pay button is also available for Facebook, Instagram, and Google stores, so feel free to add it if you sell on any of these platforms. Remember, if you include the Shop Pay button for payment on your website, it doesn't mean you're restricted to only using Shop Pay payments—you can also add PayPal, Google Pay, and other leading payment services to your shopping cart.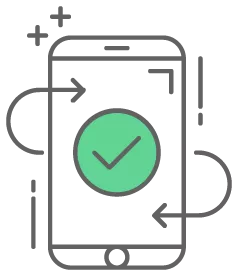 Integrate with a mobile app
Shop Pay provides access to the platform's backend, making it straightforward to manage the system without a computer or tablet. Merchants can manage marketing, shipping, and more, all from the convenience of their smartphones.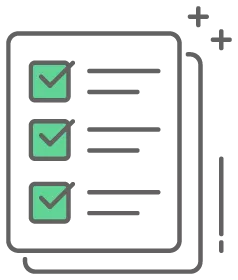 Get placed on curated lists
When shoppers spend money on Shop Pay, Shopify links their shopping habits to handpicked lists, suggesting other products they might want. Using Shop Pay guarantees your products appear on other personalized indexes, providing you with free leads to interested customers.
Key Features for Customers
While it's clear that Shop Pay offers a range of benefits to merchants, it's also important to overview the features available to customers: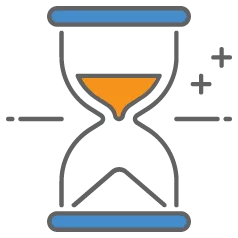 Expedited shopping
One of the most popular benefits of using Shop Pay as a customer is the expedited shopping process. Shopping online offers a range of conveniences, but inputting credit card details and billing information every time your customer purchases a product can be tedious. Shop Pay solves this problem.
By securely saving customers' payment details and automatically detecting when they are making a purchase on a Shop Pay-eligible store, the platform makes it simple for them to buy products in a matter of seconds.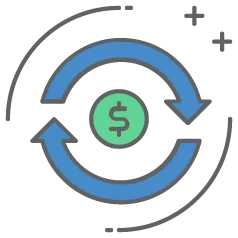 Automatic transaction logs
Tracking shopping habits across multiple online stores can be challenging for many shoppers. When examining credit card statements, there is no way for customers to see transaction details, nor does it separate online from in-person transactions.
However, with Shop Pay, customers can view your transaction logs, making it easier to assess online spending. As long as customers check out using Shop Pay, the transaction will be stored on their account for them to view in the future.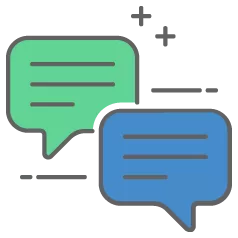 Custom shopping recommendations
Frequently using Shop Pay allows the platform to generate custom shopping recommendations for customers. If customers want to use a checkout tool to recommend products that suit their specific tastes, Shop Pay is the answer.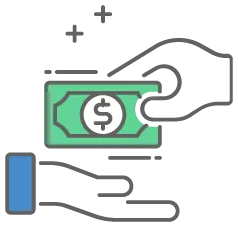 Local shopping functionality
Customers who prefer supporting local businesses can use Shop Pay to find shops nearby. It also provides in-store pickup options, allowing customers to retrieve their products without waiting for a delivery service.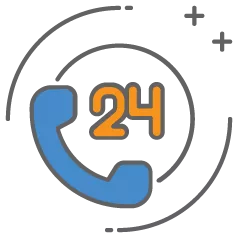 Access to customer support
As with any shopping tool, customers must have access to support in case any issues arise. Customers can speak to a live representative about a payment problem, account restriction, security issue, or another topic. On the Shop Pay Help Center, customers can enter their name, address, subject, and message and a Shop Pay representative will reach out to them shortly to resolve the issue.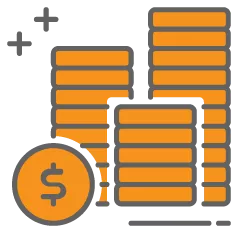 Multiple payment options
Lastly, customers benefit from various payment options, making it simple to pay with their method of choice. Shop Pay accepts all major credit cards, including Visa, Mastercard, and American Express. Likewise, it has a buy now, pay later (BNPL) service available, allowing customers to split the cost of purchases over multiple payments.
---
Shop Pay Pricing
Unlike many modern payment tools, you don't need to pay anything additional to access Shop Pay. However, as this platform is only available to online stores built on the Shopify framework, you need a Shopify subscription to unlock Shop Pay. Let's explore the three subscription options for Shopify stores:
Basic Plan: $29 per month
Shopify Plan: $79 per month
Advanced Plan: $299 per month
Remember, Shop Pay doesn't charge additional fees for its checkout services, but you still need to pay standard processing rates to accept credit and debit cards online. In many cases, Shop Pay merchants use Shopify Payments to process transactions, meaning they are subject to Shopify's processing rates. If you do choose to work with Shopify to process credit cards, the fees are as follows:
Basic Plan: 2.9% + $0.30 USD for online payments
Shopify Plan: 2.6% + $0.30 USD for online payments
Advanced Plan: 2.4% + $0.30 USD for online payments
It's important to note that Shopify Payments fees are slightly higher than average credit card processing fees. However, Shop Pay allows Shopify users with third-party payment processors to use the checkout tool, giving merchants a chance to save on their credit card processing fees. Also, while there's no additional charge for using Shop Pay to process standard transactions, merchants are required to pay a fee for transactions using installment plans.
Is Shop Pay Secure to Use?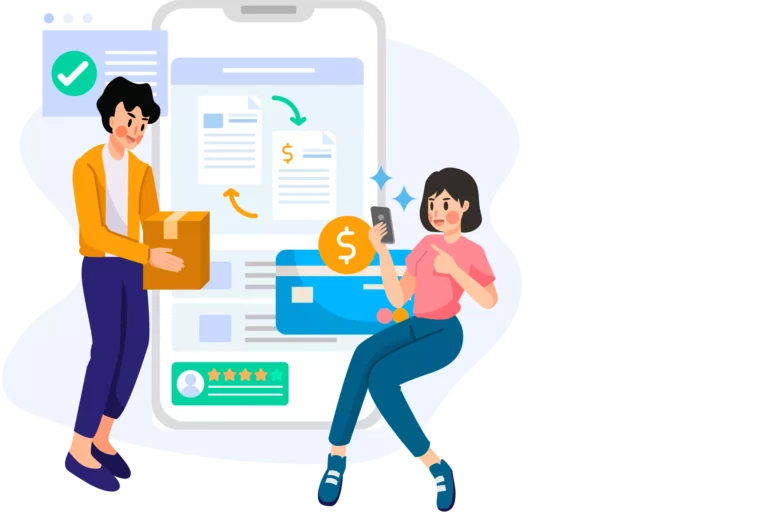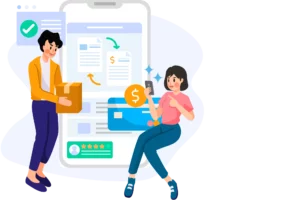 Yes, Shopify is secure to use. As with PayPal, Apple Pay, Google Pay, and other similar services, one of the primary benefits of Shop Pay is its security.
Not only does the platform help merchants securely process credit card payments, but it also provides additional assurances to shoppers. Submitting card details to individual websites can make shoppers feel like they're prone to fraud. Despite this, Shop Pay stores and encrypts sensitive information, assuring shoppers that Shopify is handling their payments instead of an unknown merchant.
However, while Shop Pay offers excellent security and compliance benefits, it isn't immune to fraud. Customer accounts can still be hacked, leaving merchants prone to friendly fraud. Therefore, it's wise to continue to implement robust security protocols that protect your business from fraud and other financial losses.
What is a Shop Pay Code?
A Shop Pay verification code is a six-digit number used to verify a payment's legitimacy. If you attempt to make a payment using Shop Pay, the platform will send an SMS to your phone to verify that you are the individual attempting to make the payment. This quick, easy verification tool allows Shop Pay to offer secure, and almost-instant payments to its users.
If you receive a Shop Pay code but are not currently attempting to process a payment, contact Shop Pay immediately—it may be a sign of fraudulent activity.
---
Shop Pay & Affirm: What Is Shop Pay Installments?
Shop Pay partners with BNPL giant, Affirm to provide consumer installment payment options. Eligible purchases must be between $50 and $17,500 for payments to be split into installments. There are two different payment options available to consumers: bi-weekly payments and monthly payments. With bi-weekly payments, the customer does not pay interest, but with monthly payments, interest will be charged.
Shop Pay doesn't charge additional fees to customers either. While there are no late fees, not paying a payment on time will result in a temporary suspension from the Shop Pay platform. Additionally, merchants pay 5.9% + $0.30 per transaction for Shop Pay Installment purchases, and since it's controlled by BNPL partner, Affirm, it is subject to change.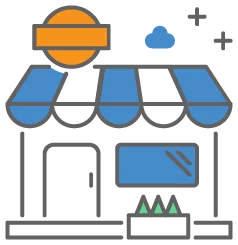 What stores use Shop Pay Installments?
Many Shop Pay merchants enable the installment payment option for their customers. Well-known brands like Gymshark, Steve Madden, SKIMS, Rhoback, and FLO Vitamins use this payment method. Additionally, many merchants accepting Shop Pay Installments also accept other BNPL services like Klarna.
Shop Pay vs. Shopify Payments
Shop Pay and Shopify Payments are separate platforms, but they work together to process payments for merchants using the Shopify web platform. Shopify Payments is Shopify's primary payment processing platform, allowing merchants to conveniently process credit cards and debit cards via their eCommerce websites. Shop Pay is a tool that can be enabled on this platform to process payments more efficiently.
While processing payments online with Shopify Payments, the checkout process is similar to that of other websites. Customers must enter their card numbers and billing details to process their payment. There is no streamlined payment function built into Shopify that automatically enables Shop Pay, so merchants will need to manually add a Shop Pay account to unlock this feature.
Shop Pay is also used by third-party payment processors to speed up payments, as it doesn't always need to be used in conjunction with Shopify Payments. This is especially important for businesses using Shopify as a high-risk merchant, since Shopify Payments does not work with businesses deemed "high-risk". Another key difference is that since Shopify Payments is the processor, it charges traditional transaction processing fees, whereas Shop Pay does not.
Shop Pay vs. PayPal
One of Shop Pay's biggest rivals is PayPal, the popular digital wallet service that revolutionized virtual payments and peer-to-peer money transfers. PayPal provides a similar, streamlined checkout process for its users, as there is no need to input card details after a shopper sets up a PayPal account. Customers can log into their accounts and process instant payments. PayPal also offers a range of additional payment tools, including peer-to-peer payments, digital wallet features, cryptocurrency purchases, commercial accounts, and more.
While Shop Pay doesn't offer advanced payment features like PayPal, it has a bigger investment in internal marketing tools. With Shop Pay, your business is able to communicate with customers, send offers, appear on curated lists, and benefit from other upselling opportunities.
PayPal, on the other hand, has a significant advantage in brand recognition. As an incumbent in the digital wallet space, the virtual payments giant is one of the most recognized payment companies in the world. Currently, it has more than 425 million users worldwide, making it a preferred payment processing platform for many internet shoppers.[3]GlobalData. "Number of Active PayPal Accounts: Global (Q3 2015 – Q1 2022)". Accessed on April 10, 2023.
Additionally, since PayPal isn't an eCommerce web builder, it integrates its payment features with various eCommerce platforms and other online shopping services, unlike Shop Pay which can only be used with stores on Shopify). Still, PayPal does integrate with Shopify, so it's possible to use both PayPal and Shop Pay on a Shopify website.
In terms of cost, it's nearly impossible to compare the two platforms. As Shop Pay's price depends on your specific payment processor (Shop Pay doesn't charge additional fees), PayPal Checkout fees are set at 3.49% + $0.49 per transaction, making it a more expensive option compared to other providers.
Are There Any Other Shop Pay Alternatives?
While Shop Pay offers convenient checkout options to millions of online shoppers, it's not the only platform making it easy to store payment details and process instant payments. Other providers are hard at work to provide similar services, and many of them aren't restricted to specific eCommerce platforms, as Shop Pay is with Shopify.
Let's explore two of the most convenient payment processing tools in competition with Shop Pay: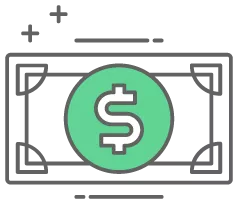 Apple Pay
Apple Pay first began facilitating payments for consumers in October 2014. Since its inception, it has grown into one of the market's most popular mobile payment services, now catering to more than 500 million users worldwide.[4]Fortunly. "10+ Apple Pay Statistics That Show Mobile Payments Are the Future". Accessed on April 10, 2023. As with Shop Pay, Apple Pay allows its users to save card details for streamlined payments.
Instead of an SMS code, Apple Pay allows its users to use phone passcodes, fingerprint verification, or facial recognition to confirm payments. Apple Pay also allows for in-person payments, whereas Shop Pay is an online-only option. However, while confirming payments is easier on Apple Pay, the platform is only available to users with Apple devices.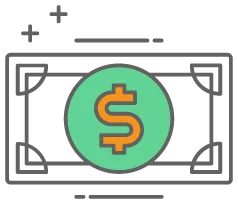 Google Pay
Google Pay operates similarly to Apple Pay and Shop Pay. Users input card details and shipping addresses, ensuring they don't have to resubmit their information when they make future purchases. However, Google Pay allows users without a Google device to take advantage of this payment platform. While the system is restricted to specific web browsers, there are no restrictions on hardware.
There is no huge difference between Google Pay and Shop Pay. However, Google Pay isn't restricted to Shopify stores. Similarly to Apple Pay, Google Pay requires a pin, pattern, or biometric to confirm payment for add-security measures. It can be a suitable option if you're looking to build a website outside of the Shopify framework.
---
How to Enable Shop Pay for Your Online Store
Once Shop Pay is enabled for your online store, you'll be ready to accept transactions from your customers. However, it's important to set up this tool correctly if you want to avoid issues when you first begin accepting Shop Pay payments. Below, is a step-by-step guide to activating Shop Pay.
Head to your Shopify website.
Click the "Add Shop Channel" button on the homepage.
Click "Add app" at the top right-hand corner of the page. This will prompt you to log into your Shopify account to finish the installation process.
Once the app is installed in your online store, it's possible to manage the settings by navigating to Sales Channels > Shop > Settings
After you begin accepting payments with Shop Pay, you can head to the "Overview" tab to track metrics. Here you'll find data on shop performance, orders, sales, and more.
Shop Pay is now enabled on your Shopify store. Remember, you can also use the "Shop" website to add a button to your Instagram, Facebook, or Google store. However, you won't be able to add the button to any other eCommerce platforms or web builders.
Shop Pay Customer Support
Shop Pay offers a range of customer support options, making it simple to get help if you run into any problems. There is an online depository of information for troubleshooting issues, and you'll also find answers to various problems in the Shopify Help Center. You must have an active Shopify account to access customer service. All Shopify customer service is available 24/7, meaning that you'll never be stuck without support, no matter what time of day it is.
Should I Use Shop Pay?
With so many payment options available to modern eCommerce users, it's challenging to decide which options are the most suitable for both you and your customers. If your website is built on Shopify, it's easy to see why your business would benefit from this expedited checkout tool. Not only does Shop Pay make it easier for your customers to process payments, but the service also doesn't come at any additional cost to your business. And since it doesn't require you to use Shopify Payments exclusively and add a third-party payment processor, you'll be able to save on payment processing fees and create a custom payment system for your business. So, as long as you choose an eCommerce merchant account provider that is compatible with the Shopify website platform, you'll streamline the checkout process and bring maximum ease to your customers.
Shop Pay for Merchants FAQs
Does Shop Pay check credit?
Yes, Shop Pay sometimes checks your credit if you use its BNPL services. However, Shop Pay only performs soft credit checks, so you don't need to worry about damaging your credit score.
Still, make sure to honor your payment obligations if you choose to use Shop Pay BNPL services. If you don't, it may result in a default, damaging your credit score and impacting your ability to borrow in the future.
Does Shop Pay do payments?
While Shop Pay streamlines the payment process, it is not the payment processor. When a customer checks out on Shop Pay, either Shopify Payments or a third-party payment processor is responsible for processing the transaction. For this reason, Shop Pay does not charge additional processing fees to merchants.
Who owns Shop Pay?
Shop Pay is a Shopify platform. Shopify, which first offered services in 2006, remains one of the world's most advanced eCommerce platforms. The company simplifies the process of building online stores and selling products. Users can access web builders, third-party integrations, and a host of premium eCommerce features.
Can Shop Pay be used on different eCommerce platforms?
Unfortunately, Shop Pay is not available on other eCommerce platforms. To use Shop Pay, you must be a Shopify merchant. However, this doesn't mean you have to use Shopify Payments as businesses can use Shop Pay with third-party payment processors too.
How do I add Shop Pay to Shopify?
Adding Shop Pay to a Shopify store is simple. While we explore this process in-depth in this guide, below is a short list of the steps required to add the payment feature:
Head to the "Shop" website
Click the "Add Shop Channel" button
Install the app to your Shopify store
Manage payment settings
Is Shop Pay free?
For processing payments, Shop Pay does not charge any fees to customers or merchants. Merchants will still need to pay their negotiated processing fees to Shopify Payments or any third-party payment processors.
However, for BNPL transactions on Shop Pay, there are associated fees. Currently, you must pay 5.9% + $0.30 for transactions related to Shop Pay Installments.
Is Shop Pay the same as Afterpay?
No, Shop Pay is not the same as Afterpay. While Shop Pay offers a BNPL service via its partnership with Affirm, it is a separate platform from Afterpay. And despite Shop Pay's installment payment options, much of this platform is not focused on consumer credit. Instead, Shop Pay provides an easy-to-use tool for shoppers to save their credit card details and billing information, streamlining the checkout process.
How do you pay with Shop Pay?
If you are an online shopper, paying with Shop Pay is simple. When you check out at an online store with Shop Pay, you will see the Shop Pay button on the checkout page. If it's your first time using Shop Pay, you'll need to enter your card number and billing address to create an account. Shop Pay will send you an SMS code to confirm that you are the individual processing the payment. Your details will then be saved for future payments.
If you already use Shop Pay, clicking the button will autofill the payment details. However, Shop Pay will still need to send you an SMS code to confirm that you are processing the payment.
What card types are supported by Shop Pay?
The cards your business accepts on Shop Pay will depend on your payment processor. Shop Pay itself does not restrict card types, as it is only an extension of using the Shopify platform. However, your processor may have its own restrictions on card brands. So, it's easy to accept payments from all major credit cards on Shop Pay such as Visa, Mastercard, and American Express as long as it's permitted.
For example, if you use Shopify Payments as your payment processor on Shop Pay, US-based businesses can accept major cards brands like Visa, Mastercard, American Express, Discover because Shopify allows these brands.