One of the most popular buy now, pay later (BNPL) platforms, Affirm gives customers a way to say "yes" to things they want now and know they can eventually afford. Though a relatively new financing method, 39% of consumers have already tried buy now, pay later services at least once.[1]The Strawhecker Group. "Buy Now, Pay Later – Boom or Bust?". Accessed September 29, 2022. If Affirm has caught your interest, follow along as we explain what Affirm is, how it works, and how it can benefit your business.
What Is Affirm?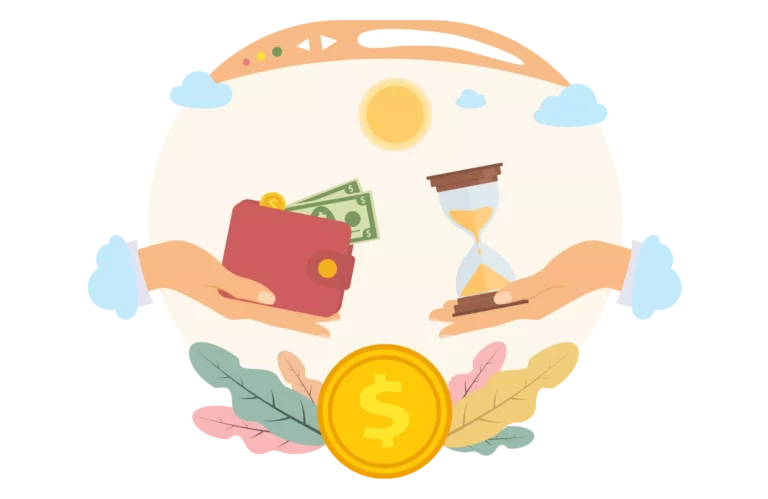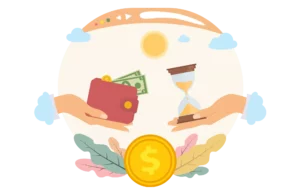 Buy now, pay later services—also known as installment loans—are essentially short-term loans repaid by the borrower within three, six, or 12 months. With the aim of helping customers pay for the items they want, BNPL services split the cost of the item into smaller installments. Affirm is one of the many companies currently offering exactly this service.
Compared to other BNPL providers, Affirm's appeal is that it charges no late fees or compounding interest, and offers total APR transparency at the time of purchase. The APR could be as low as 0% if a customer has good credit. However, if a customer has bad credit, they may be subject to higher fees similar to those associated with other loans and lines of credit. Affirm offers itself as an alternative to traditional financing, but its service only slightly differs from traditional financing methods.
How Does Affirm Work?
Applicants can get prequalified after a soft pull of their credit history. Approval takes minutes. However, it's then that a customer will see the exact rates, terms, and qualifying APR set by the merchant for their credit qualifications. Shoppers check out through Affirm's mobile app or pay a down payment and agree to pay the rest off over a matter of weeks or months.
Split Pay is Affirm's basic plan, offering a pay-in-four structure common within the buy now, pay later industry that divides your total purchase into four equal installments. The first payment is due at checkout, and the three remaining are automatically billed to a card of choice, every two weeks until it's paid off.
To minimize risk, Affirm takes into account over 80 factors that feed its credit assessment algorithms. Data points include payment history, education, employment, income, and even social media behavior.
Is Affirm Safe to Use?
In terms of security, Affirm uses encryption, 2-factor authentication, and stringent internal employee checks to protect customer privacy. In this regard, yes, Affirm is safe. Affirm's dedication to safety benefits merchants too, as you can integrate the service into your website without any security breach concerns.
How Does Affirm Work for Merchants?
With only a few exceptions, Affirm works with businesses of all sizes and across a range of industries. Unlike other BNPL companies, merchants may design their own payment plan, including the APR and term lengths offered to customers.
Although your customers may spread their payments out over a number of months, Affirm pays merchants fully upfront within 1-3 days after purchase. In exchange, business owners are charged a merchant fee plus a per-transaction fee per purchase. Refunds via Affirm work similarly to processing a credit card refund. But it's important to note that Affirm does not refund the fees you paid on each transaction.
When merchants sign up with Affirm, they get the benefit of tapping into their network of shoppers, opening up their business to discovery by the 12.7 million shoppers using Affirm.
Affirm merchant processing requirements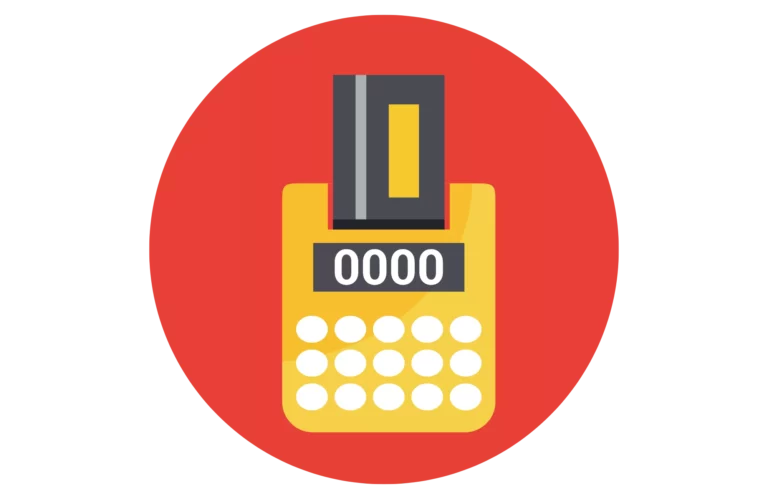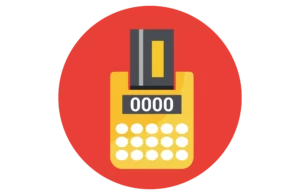 To mitigate its own risk, Affirm restricts what sorts of companies it will work with. Businesses must be U.S.-based and have no dealings in high-risk industries or prohibited products, such as:
Stolen, counterfeit, or unauthorized goods
Narcotics, controlled substances, pseudo-medical products
Firearms, knives, explosives, or incendiaries
Explicit or sexually-oriented services or products
Crude or violent products/marketing
Otherwise, you can apply with Affirm by completing an online application requesting basic information, plus more specifics like your business's average order amount, annual revenue, preferred eCommerce platform, etc. You should receive a response within 1-3 business days, and with approval, you'll soon be able to design your own custom Affirm program.
Affirm merchant fees
Affirm charges merchants a processing rate and transaction fees. That rate depends on a variety of factors: your business size, risk profile, and chosen program option. Fees usually land around 6% plus a $0.30 transaction fee per purchase.
How Do Affirm Payment Plans Work?
Like many other buy now, pay later platforms, Affirm divides payments into four easy installments, with an initial payment at the time of purchase followed by three additional installments. The process is as follows:
You set the loan terms: term length, spending limit, number of payment options, and interest rate.
A shopper chooses an item to purchase and Affirm as their payment method.
The shopper is redirected to their Affirm account to confirm the terms.
The shopper is redirected to your eCommerce website to complete the order.
They pay the initial payment at checkout.
Within 1-3 days following checkout, you receive the transaction funds upfront in full from Affirm.
The shopper repays Affirm until the financed transaction is paid in full.
Rather than charge late penalties, if borrowers default for more than 120 days, the loan is sent to collections, which has the potential to negatively affect a borrower's credit file.
Does Affirm set minimum and maximum purchase limits?
Affirm recommends a minimum purchase of $50, and sets a maximum purchase price of $17,500. However, the actual amount customers can finance with an Affirm installment loan also depends on the limits set by the merchant.
---
Affirm Pros and Cons
Pros
Affirm serves 11 million customers and partners with over 100,000 merchants.
Flexible payment options may increase purchase amounts and quantities
Increases customer satisfaction and retention rates by 20% annually
Merchants decide loan term length, APR, and spending limits
Offers programmatic A/B testing for merchants to assess different sales strategies
Access to Affirm's marketing tools and a network of 6.2 million shoppers.
Interest-free payments with good credit
Affirm takes economic conditions into account to make qualifying easier
Cons
For merchants, the costs associated with the program are less transparent
Affirm does not service high-risk businesses
Requires a soft credit check of your customer to prequalify their spending limit
Prequalification is only an estimate and each new purchase must be approved
APR can go as high as 30%, while some other BNPL platforms don't charge interest at all
Late payments could affect your customer's credit score
Especially risky loans for those who have trouble paying loans in general
No readily available customer service support via phone
---
Which Retailers Accept Affirm?
Affirm works with thousands of retailers. A few notable examples include:
Adidas
Peloton
Best Buy
Delta
CheapOair
Expedia
Walmart
Pottery Barn
Williams Sonoma
Typically, Affirm accepts merchants in industries like apparel, travel, fitness, electronics, and lifestyle.
How Does Affirm Make Money?
Affirm currently accepts nearly all payment methods: bank checks, ACH payments, debit or credit cards, Apple Pay, Google Pay, etc. Like other buy now, pay later companies, Affirm makes money on consumer interest rates and merchant fees.
Affirm's main draw is its transparency with shoppers about the APR incurred if the loan goes past four payments, which varies per person based on their credit history. If a customer has great credit they might qualify for 0% financing. If they don't, interest rates can be as high as 30%. Additionally, if loans are defaulted on, Affirm retains the right to charge interest on their loan at the rate specified, plus any other fees.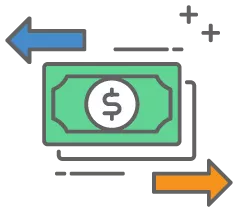 Affirm interest rates and fees
Affirm does not guarantee 0% interest. Eligibility depends entirely on a customer's credit history. As stated above, their APR could end up being as high as 30%. Affirm displays available repayment terms to the customer at checkout. Longer terms result in lower monthly payments, but customers will pay more in interest.
Are There Any Alternatives to Affirm?
In terms of buy now, pay later services, there are many alternatives to Affirm in the market today. Most offer a similar model of a down payment followed by four installments incurring 0% interest if payments are made on time. Some of the most popular alternatives to Affirm include Afterpay, Klarna, and Splitit. Even PayPal—launched as a digital wallet service—now offers a buy now, pay later service called PayPal Credit.
Affirm for Merchants: Final Thoughts
Emerging as one of the most reputable providers of buy now, pay later services, Affirm offers better rates, increased transparency, and more flexible repayment options than most in the space. Affirm's service may be an operational strategy worth trying, especially for businesses struggling with shopping cart abandonment. However, as a merchant, Affirm's price tag cuts into your margins by 5% or more. Only you can know if this customer convenience, potentially increasing your revenue, is worth it to you as a business owner. If the service is too expensive, consult with PaymentCloud for guidance about which payment alternatives aimed at increasing your profits may be more fitting for your business.
FAQs About Affirm
Is Affirm legitimate?
Yes, Affirm is a legitimate company offering consumer lending services. Founded in 2012, Affirm remains a fast-rising star in the consumer lending space with over 11 million customers and 100,000 partnering merchants.
Does Affirm affect your credit score?
Affirm will only affect your credit negatively if you default on your payments.
How much does Affirm charge merchants?
Affirm charges merchants a service fee and a transaction fee.
Does Affirm check credit scores?
Affirm does check consumer credit via a soft pull of identification and credit history. To determine an individual's credit limit, Affirm evaluates factors like:
Credit history
Affirm payment history
Longevity with Affirm
The merchant's set terms
Social media presence
Does Affirm report to credit bureaus?
Affirm states it will not report a loan to Experian if the loan is interest-free and has four biweekly payments or a three-month loan with 0% financing. However, it will report longer-term loans.
If building credit is a priority, it may be better to finance with a traditional credit card more likely to report payments.
How can I get Affirm for my business?
To get started with Affirm, simply head over to the website and submit an application.
What credit bureau does Affirm use?
Currently, Affirm reports long-term credit loans to Experian.