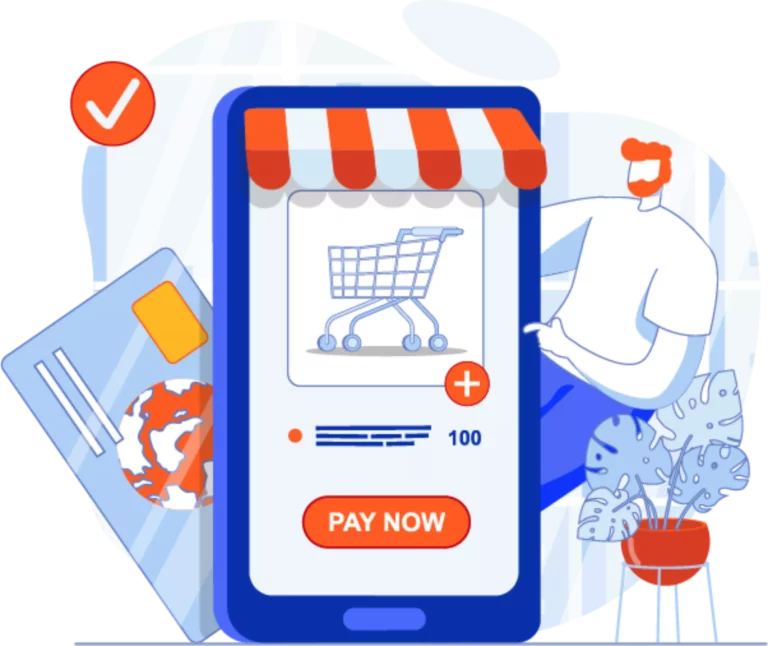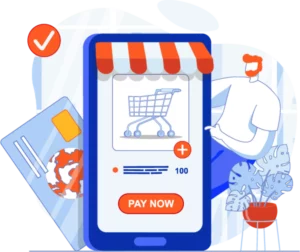 PayPal offers users multiple payment options, with PayPal Credit being a popular choice. While credit cards and loans have long financed consumer spending in the United States, a range of "buy now, pay later" (BNPL) services now lend money to online shoppers. As one of the buy now, pay later services available today, PayPal Credit benefits businesses by making purchases more accessible to consumers.
This guide explores how PayPal Credit works for consumers and businesses, its costs, its application process, and everything else you need to know about the service. Let's get started!
What Is PayPal Credit?
PayPal—the pioneering digital wallet service that first began offering services in 1998—now offers a buy now, pay later product: PayPal Credit. Operating as a digital line of credit for eCommerce businesses, PayPal Credit extends its credit services through a partnership with Synchrony Bank. The focus of PayPal Credit has been on purchasing goods and services from digital retailers, but users may also send money to peers with the service.
What's the difference between PayPal and PayPal Credit?
PayPal is a payment service provider that acts as a digital wallet through which you can send and receive funds, pay for items, and hold cryptocurrency. Meanwhile, PayPal Credit is a service offered by PayPal.
Traditionally, a PayPal user pays for goods or services by adding funds to their wallet or linking a debit card, credit card, or bank account. If an eCommerce store accepts PayPal, the checkout page transports them to a PayPal terminal to complete their purchase. By using PayPal, shoppers don't need to enter their card details on individual websites.
Meanwhile, consumers must apply for PayPal Credit. Upon approval, users have the choice between paying through PayPal's traditional method or PayPal Credit.
How Does PayPal Credit Work for Merchants?
PayPal Credit works for any merchant accepting PayPal as a payment method. To accept PayPal payments, simply integrate its checkout page into your online shopping cart. When your customer selects the PayPal Credit option, PayPal upfronts the costs to you, and the shopper makes the required payments to PayPal.
Is there a minimum and maximum purchase amount?
There is no minimum purchase amount to use PayPal Credit. However, only purchases totaling $99 or more incur no interest for six months following the transaction.
In terms of a maximum purchase amount, PayPal Credit users have a credit limit. The minimum credit limit extended by PayPal is $250.
PayPal Credit Terms & Conditions
PayPal Credit's terms and conditions are listed online. Below highlights some of the most notable conditions:
Payments are due 23 days after the end of each billing cycle.
Balances are calculated using an "average daily balance."
The account can only be utilized for lawful personal, family, and household uses.
PayPal has the right to limit how many purchases are made at a time.
PayPal may also decline a transaction to prevent fraudulent activity.
PayPal may close an account for any reason.
---
PayPal Credit Pros & Cons
Pros
Six-month interest-free period for purchases over $99
Accepted by millions of merchants around the world
Quick application process and simple customer checkout
Helps shoppers build their personal credit scores
A recognizable brand creating consumer trust in your business
No additional cost to your business, as long as you accept PayPal as a payment method
Cons
PayPal Credit's interest rate is 26.24%, a high-interest rate compared to other credit cards
Money sent via PayPal Credit incurs a 2.9% + $0.30 charge
PayPal Credit does not issue consumer rewards like many other credit cards
No physical card, preventing shoppers from using it at physical stores.
Purchases under $99 are not eligible for interest-free promotions
Reportedly restrictive credit limits starting at $250
---
PayPal Credit Costs, Fees, and Interest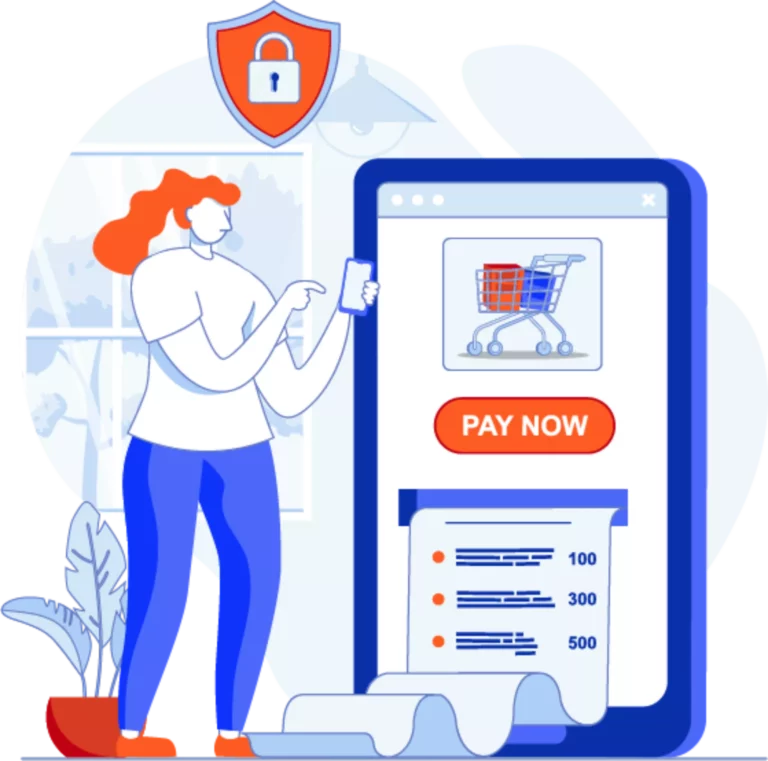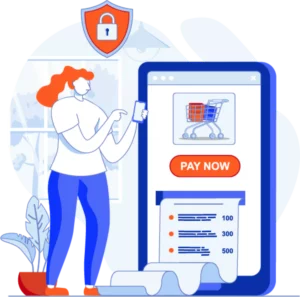 Let's take a look at the basic costs associated with using PayPal Credit as a shopper:
Minimum interest payments of $2.00
Late fees can amount to a maximum of $41
Returned payment can amount to a maximum of $30
Purchases and cash advances incur a 26.24% interest rate
The interest rate changes based on the "prime rate." It's best to check the current PayPal Credit terms and conditions for the most recent prime rate.
As a merchant, you only pay traditional PayPal fees. If your customer uses PayPal Credit, you will not be subject to any additional fees.
When does interest start to accrue?
When exactly interest begins to accrue depends on the type of purchase. Purchases amounting to $99 or more benefit from a 6-month interest-free period. Interest doesn't accrue until six months after a purchase, at which point it accrues on the remaining balance.
For purchases less than $99, there is no interest-free period. Shoppers must pay the full balance of the purchase within 23 days of the billing cycle period to avoid interest. If a shopper does accrue interest on a purchase less than $99, the minimum interest charge is $2.
Finally, no interest-free period is available to users who send money to their peers with PayPal Credit.
PayPal Credit fees for merchants
One of the primary benefits of PayPal Credit is that it doesn't charge merchants any additional fees. If a merchant accepts PayPal, their customers may pay through PayPal's traditional service or PayPal Credit's service. However the customer pays, the merchant only pays traditional PayPal processing fees.
PayPal Credit Requirements
PayPal doesn't offer too much information regarding its credit requirements. However, applicants should have a credit score of around 700.
If a user already has a PayPal account, they may be eligible for PayPal Credit prequalification. PayPal assesses transaction history and other user details to determine prequalification.
PayPal informs users if they are "selected to apply" on their user dashboard. While this doesn't guarantee approval, it's a good indicator that PayPal will grant them a credit line.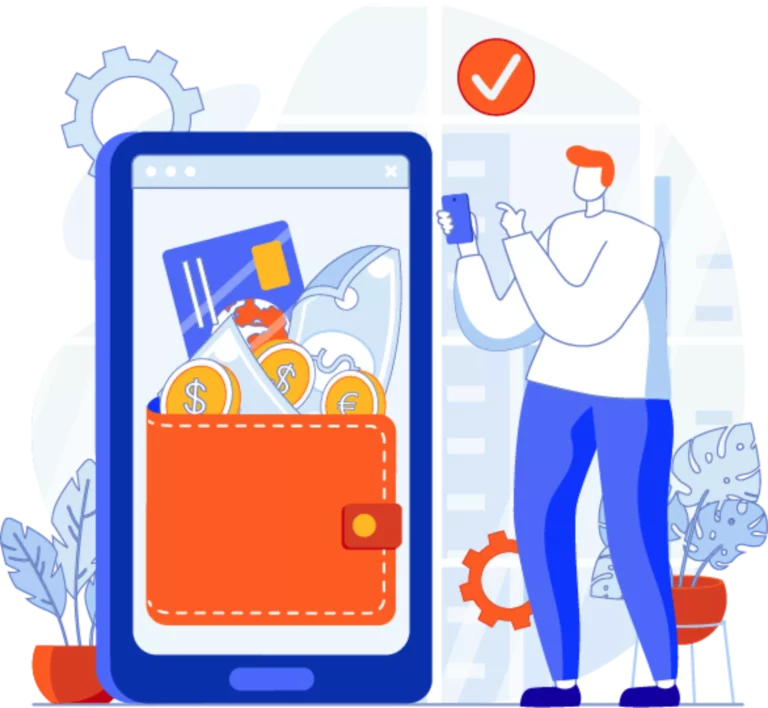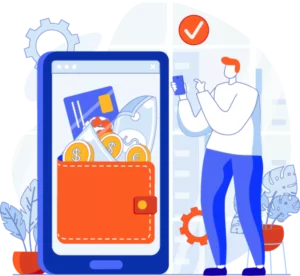 How to Apply for PayPal Credit
Users can apply for PayPal Credit via the PayPal dashboard.
PayPal reviews the application.
Paypal provides the applicant with their decision.
Once approved, the user receives a credit limit similar to a credit card.
How to Use PayPal Credit
If your customer has been approved for PayPal Credit, they can select the PayPal Credit option within the PayPal dashboard when completing a payment. PayPal deducts the value of the purchase from the credit limit. Afterward, PayPal requires minimum payments at the end of each billing period.
As for businesses interested in offering PayPal Credit as a payment method, all you need to do is ensure you accept PayPal. (Yes, it's that easy.)
At what stores can you use PayPal Credit?
Shoppers can use PayPal Credit at any online store accepting PayPal payments. Fortunately, there's no shortage of businesses accepting online payments through PayPal.
Three Alternatives to PayPal Credit
1. Splitit
Splitit is another buy now, pay later service that allows users to split the cost of purchases between 3 to 36 interest-free installments. Unlike PayPal Credit, Splitit places authorization holds on shoppers' credit cards to verify available funds for purchases. As a result, shoppers do not need to undergo a credit inquiry. If you want to offer your customers interest-free installment payments with no credit check, Splitit is an excellent choice.
2. Afterpay
One of the most popular buy now, pay later services, Afterpay can be used at thousands of online or retail stores. With Afterpay, shoppers can pay for purchases over four equal installments due every two weeks. On-time payments incur no interest or additional fees. However, one downside of Afterpay is that they perform a soft credit check.
3. Sezzle
Sezzle splits total purchases into four interest-free payments over six weeks. Additionally, Sezzle advertises its partnering businesses on its main site, making it a great option for small businesses looking for additional exposure. However, like Afterpay, this platform performs a soft credit check on users who wish to use the service.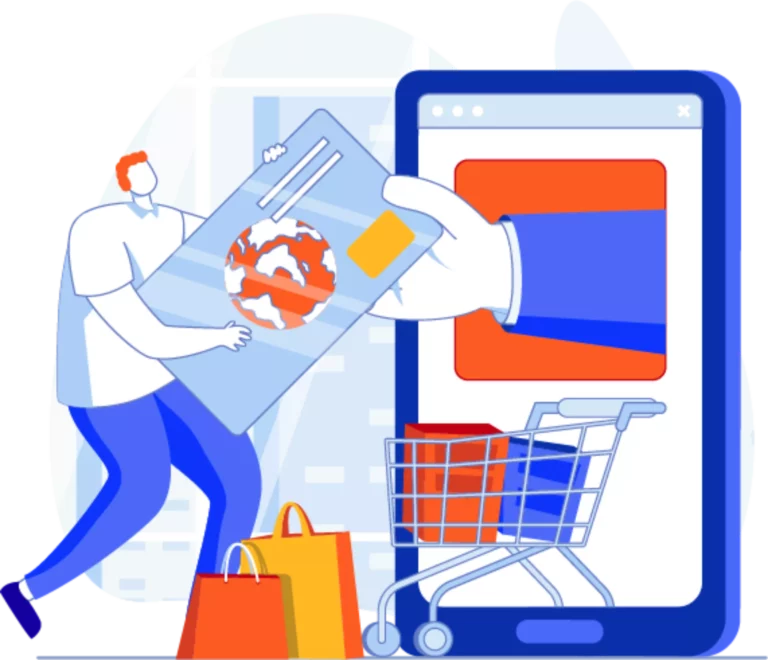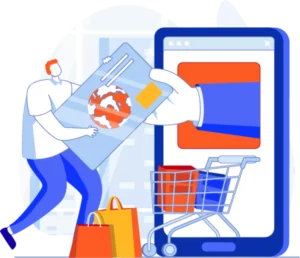 Is PayPal Credit Good for Your Business?
If you accept PayPal payments, your eCommerce store is already capable of accepting PayPal Credit. If you don't accept PayPal, assess whether it's a good payment option for your online store. Compare PayPal's fees against the fees of other online payment processors to determine if it's a suitable option for your business. Fortunately, accepting PayPal does not prevent your business from accepting other BNPL services or payment options. And accepting online payments from multiple channels offers more payment flexibility to your customers, as well as more revenue to your bank account.
FAQs About PayPal Credit
Is PayPal Credit safe?
PayPal Credit is backed by PayPal, one of the world's largest digital finance companies. PayPal has an excellent reputation for security and offers purchase protection services to its users.
Can your business accept PayPal Credit?
If your business accepts PayPal payments, your business can accept PayPal Credit. You do not need a separate account to allow customers to use PayPal Credit through the PayPal payment portal.
How do you get paid with PayPal Credit?
When a customer checks out using PayPal, they have the option to use PayPal Credit if they have been approved for the service. PayPal sends your funds upfront, even though the customer has yet to pay PayPal in full for the transaction.
How long does Paypal Credit take to get approved?
In most cases, PayPal Credit offers a decision within a few seconds.
Can I use PayPal Credit to send money to a friend?
Yes, PayPal Credit can be used to send money to friends. However, this feature is subject to extra fees. Expect to pay at least 2.9% + $0.30 to send money to a friend. (And that's before you pay interest!)
Can you use PayPal Credit for business expenses?
PayPal Credit may be a viable option for business expenses. However, PayPal also offers small business loans between $5,000 to $500,000. The latter may be more beneficial depending on your specific circumstances.
Is PayPal Credit a credit card?
While there is no physical card, PayPal Credit does act as a digital line of credit. If a consumer buying an item or service from an online retailer opts to use PayPal Credit, they will make payments on it over time much like they would with a credit card.
What happens if you don't pay PayPal Credit?
If you don't pay PayPal Credit, you're subject to late fees. If you default on the debt, PayPal may take action against you to recover it. Such actions include sending your debt to collections and reporting the default to credit bureaus.
How do I get approved for PayPal Credit?
Start by opening a PayPal account. Then, apply for PayPal Credit within the PayPal dashboard. It should only take a few seconds to receive a decision.
Does PayPal Credit affect your credit score?
PayPal Credit may impact your credit score because the company uses hard inquiries when evaluating applicants. Additionally, PayPal reports to credit bureaus. As such, there will be a record of your PayPal Credit utilization and payment history. However, your credit utilization and payment history can positively impact credit if used responsibly.
What is the difference between PayPal Credit and PayPal Pay in 4?
Expanding its buy now, pay later services, PayPal now offers PayPal Pay in 4. With PayPal Pay in 4, 25% of the purchase amount is due at checkout. After that, an additional payment of 25% of the purchase total is due every two weeks until the debt is paid in full. If payments are made on time, no interest accrues.