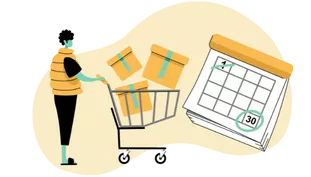 If you're a business owner evaluating the buy now, pay later services available in today's market, you may be considering Perpay. While buy now, pay later services offer merchants a means to reduce shopping cart abandonment, increase sales, and build customer loyalty, implementing such a service also presents numerous drawbacks. Below explains exactly how Perpay payment options work in order to help you decide if this is the most beneficial buy now, pay later option for your business. Let's get started!
What Is Perpay?
A buy now, pay later (BNPL) financial technology company, Perpay offers consumers a new way to pay for purchases and build credit. Perpay allows shoppers to pay for their purchases over time without accruing interest or incurring fees. Customers simply pay for their purchases in installments through their website directly.
How Does Perpay Work?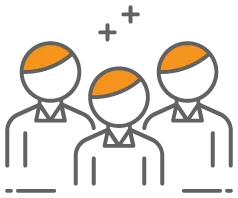 For customers
To use Perpay, consumers must create an online profile, after which sets their estimated spending limit. Once a customer receives their spending limit, they can browse the Perpay online marketplace. When they're ready to check out, they submit their cart for approval.
After approval, the customer receives an email containing payment instructions. Upon receipt of the first payment, Perpay ships the customer their purchased product(s). Essentially, this is a preapproved payment plan subject to neither interest nor additional fees.
Perpay automatically deducts the amount customers owe from their paychecks, so payments are always on time. And making on-time payments is one of the easiest ways to boost a credit score! According to Perpay, the service can increase a user's credit score by an average of 39 points.[1]Perpay. "Perpay". Accessed September 7, 2022.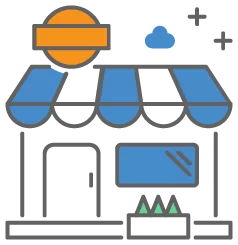 For retailers
As of publication, merchants cannot integrate Perpay payment options directly into their eCommerce sites. Instead, customers must shop on the Perpay marketplace to access financing. The inability to integrate this directly into retail websites can be a major deterrent for business owners. (Alternative buy now, pay later options that do directly integrate into popular eCommerce platforms are listed further below.)
Yet another alternative to Perpay is accepting payments via a merchant account. After obtaining a merchant account, businesses can process online, in-store, and on-the-go payments. Additionally, you'll benefit from lower transaction fees and greater control over your payment processing.
Is Perpay Legit?
In short, yes. In operation since 2014, Perpay provides a unique buy now, pay later platform through which consumers can shop its marketplace offerings.
Pros and Cons of Perpay
Perpay is a great choice for consumers looking for an easy, affordable way to split purchase payments and build credit, as well as business owners interested in increasing their sales volume. However, Perpay does present some noted pitfalls to consumers and merchants. Below, we review the advantages and disadvantages for consumer and commercial use.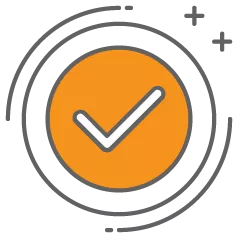 Pros
Interest-Free Payments: Perpay does not charge interest or additional fees.
Easy to Use: Customers receive their spending limit in a matter of minutes and can start shopping almost instantly.
Credit History Doesn't Determine Eligibility: No only is Perpay a great way to boost a credit score, but shoppers won't be denied access due to poor credit history.
Shopping Cart Abandonment Reduction: With the option to pay for purchases over time, customers are not burdened by parting with a large sum of money at once, thereby reducing shopping cart abandonment.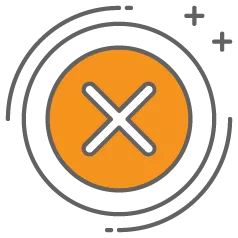 Cons
Customers using Perpay may experience the following pitfalls:
Overpriced: Perpay reviews claim products in the Perpay marketplace are overpriced. You may find the same product at a lesser price elsewhere, but you may need to pay upfront.
Lack of Customer Service: Some Perpay reviews note the lack of customer service availability.
Limited Accessibility: You can only use Perpay's buy now, pay later program on their site.
For retailers, there are also considerable downsides to using Perpay:
Does Not Accept Most Major Credit Cards: Perpay uses a direct debit payment method. If your customers are self-employed or unemployed, they will not qualify for financing.
Limited Partnerships: Perpay does not currently support small-to-mid-sized business partners.
Perpay Costs
There are truly very few costs related to using Perpay. That said, below examines the minimal costs consumers and merchants can expect to see.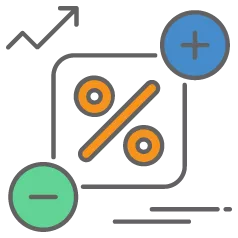 Customer fees and interest rates
Perpay does not charge late fees, interest rates, customer fees, or convenience fees. You may, however, find your purchases are a little more expensive through Perpay than they would be if purchased elsewhere.
To be approved as a Perpay customer, shoppers must meet the following qualifications:
Actively employed
Annual income greater than $15,000
Have a cell phone plan
No active bankruptcies
Note: If you'd like your purchases reported to the major credit bureaus, you must enroll in Perpay+, which costs $2 per month.[2]Business Insider. "Perpay review: Installments are automatically withdrawn from paychecks, but you can't use it if you're employed part-time". Accessed September 7, 2022.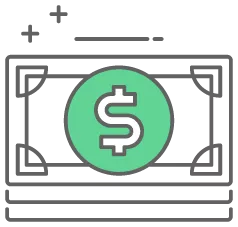 Merchant fees
Perpay has partnered with numerous notable brands, including Nest, PlayStation, Shark, and HP. As of publication, there are no available guidelines for businesses wishing to partner with Perpay. As such, Perpay does not publicize its merchant fees. However, Perpay does use Stripe as its payment gateway, so it's relatively safe for merchants to assume the fees are similar to those of Stripe.[3]Perpay. "Perpay Terms and Conditions". Accessed September 7, 2022.
Other BNPL Companies like Perpay
Perpay only offers to finance products purchased from its marketplace. However, many other buy now, pay later options offer to finance products purchased from your retail site. Here are a few alternatives to Perpay that may better fit your business's needs in terms of a buy now, pay later service:
Sezzle: Sezzle's patented technology allows consumers to split their purchase into four interest-free payments, making it more affordable and convenient to pay for items over time.
Klarna: Klarna offers several unique features, including the ability to pay for online purchases in installments or pay for items with Klarna's form of currency. Klarna is also one of the few BNPL services offering customers protection against fraud.
Afterpay: Afterpay, like Sezzle, divides payments into four installments. Once a customer makes their first payment, the remaining balance is divided into three equal installments due every two weeks.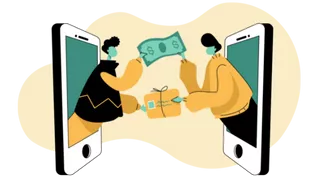 Where Can This Be Used?
As a merchant, you cannot integrate Perpay with your retail site. Perpay financing can only be accessed on its website. Many notable brands have partnered with Perpay, offering their products on Perpay's marketplace, but partnerships seem to be exclusively available to larger businesses.
Perpay: Final Thoughts
Perpay is a financial technology company offering a unique twist on financing. Rather than borrowing money from a bank or other lender, customers can use Perpay to finance their purchases. Doing so can help customers build their credit scores while avoiding interest and other fees associated with traditional forms of credit. By allowing customers to finance their purchases over time, Perpay delivers a creative way to make purchases and stay on top of your finances.
For retailers, another buy now, pay later option may make more sense. Other BNPL services seamlessly integrate with your eCommerce platform, allowing you to offer customers financing when they make a purchase on your store's website. And while more flexible buy now, pay later services offer many attractive benefits, they may not be the most advantageous payment method for your operations. Due to the excessive transaction fees and limited partnering opportunities associated with buy now, pay later options, you may want to consider consulting with PaymentCloud about what payment methods would most benefit your specific operations.
FAQs about Perpay
Is Perpay weekly or monthly?
You can choose a payment plan billed monthly, biweekly, or weekly. Some conditions may apply, depending on your spending limit and terms of approval.
Does Perpay report to credit bureaus?
If you're registered for Perpay+, Perpay reports your payments to Experian, Equifax, and TransUnion at the end of each month. However, Perpay only records two years' worth of payments. If you have been using Perpay for three years, the company will only report events occurring within the last two.
What happens if you don't pay Perpay?
If your payment is late, you will not be charged a late fee. However, if you do not pay at all, and are registered for Perpay+, the delinquency will be reported to credit bureaus.
How often are Perpay payments?
Perpay payment options vary. Perpay determines your spending limit when you sign up and your payment schedule when you make a purchase.
Can you use Perpay on Amazon?
You cannot use Perpay on Amazon. Perpay is exclusively available for use within its marketplace. You may find many items on Perpay's website that you would find on Amazon, but these items must be purchased from Perpay's marketplace to access its financing options.