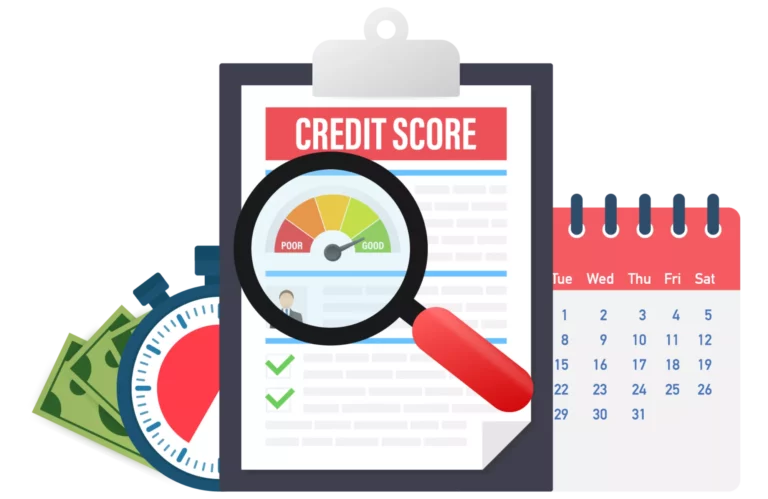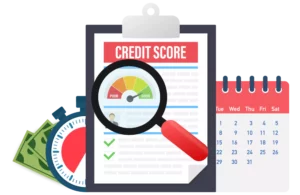 Understanding the three primary business credit bureaus is crucial when taking care of your business credit. When you apply for a business loan or credit card, take on a new vendor, or lease equipment for your company, it's reasonable to assume a lender will contact one of the three main business credit bureaus to review your business credit score.
The three major business credit bureaus are Equifax, Experian, and Dun & Bradstreet. Although each offers many of the same core services, you'll have to pay the credit bureau for your business credit report to find out how your business credit score.
Even so, credit bureaus carry a lot of weight when it comes to securing credit approvals. So let's dive in and find out how they collect information, how to get a business credit report, and the best ways to build your business credit.
The Main 3 Business Credit Bureaus
In business, three main credit bureaus have the greatest influence when applying for any type of credit.
Equifax
Equifax offers credit reports to small businesses. They also offer credit risk analyses, data-driven marketing strategies, identity & fraud reports, verification services for customers, employees, & prospective suppliers, and workforce management tools.
Your credit report, however, gives a broad overview of your business's financial health. It may include:
Company information. Business name, alternate names (if relevant), address, phone numbers, SIC (Standard Industrial Classification) codes, owners name, board members, number of employees, and more
Public records. Bankruptcies and judgments or liens against your company
Business financial information. Assets, bank balances, real estate property, sales and inventory, returned checks, and more
Financial history. History of debt payments, chargebacks, and more
Credit data. Loans, business credit cards, lines of credit, equipment leases, and other credit data
Taking the above information, Equifax will evaluate your business's overall credit and produce a set of scores—Business Credit Risk, Payment Index, and Business Failure Scores.
Equifax services many industries, including:
Automotive
Capital markets
Communications
Utilities
Financial services
Fintech
Gaming
Healthcare
Government
Insurance
Logistics
Manufacturing
Mortgage and Housing Industries
Professional services
Retail and eCommerce
Experian
Experian provides data and insights to companies, which can help improve profitability and mitigate risk. Its business credit score reports are continually updated with credit trade payment information, public business records, corporate registration, key personnel reports, etc.
Experian's Business Information Services provides verified third-party information and comprehensive reporting on 99.9% of all small and midsize U.S. companies. This may include alerts to inaccurate or fraudulent activities, changes in your business credit, or inactive, outdated, or negative information that can affect your business credit report.
Tracking changes in your business credit report can give you time to repair any adverse issues that might be a factor when applying for small business credit. Experian offers collections and debt recovery, customer management, employer services, fraud management, and a lot more.
Experian offers these services:
Advanced Analytics & Modeling
Cloud Applications & Services
Collections & Debt Recovery
Customer Management
Credit Decisioning
Credit Profile Reports
Data Reporting & Furnishing
Data Sources
Data Quality & Management
Fraud Management
Identity Solutions
Marketing Solutions
Regulatory Compliance
Risk Management
D&B Finance Analytics Credit Intelligence
Additionally, Experian services the following industries:
Advertising & Media
Automotive
Energy & Utilities
Financial Services
Healthcare
Insurance
Mortgage
Public Sector
Rental Solutions
Telecommunication
Dun & Bradstreet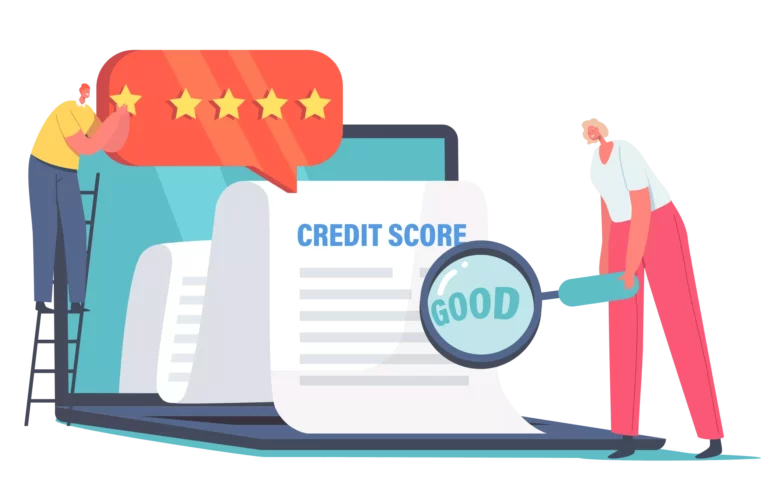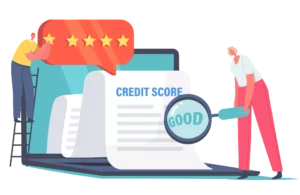 Dun & Bradstreet lets small and medium-sized businesses harness the power of over 125 local search platforms, navigation devices, directories, and mobile applications to reach over 90% of all U.S. employers. Uncover insights for your business, including business credit reports and industry benchmarks, research the competitive landscapes, measurements of your company revenue, and much more.
By searching the Dun & Bradstreet Data Cloud, you can find hundreds of millions of business records to help determine information about companies and gain visibility into growing markets. Understand forecasts and trends better and target companies based on competitors, location, and size.
Few of the services available through Dun & Bradstreet for business include:
Manage your small business
Help avoid potential risk
Resources to help you keep your business running smoothly
Grow Your Small Business
Learn how our data and analytics affect your business scores
Help avoid potential risk
Web traffic reporting
Know what's inside your business credit file
Dun & Bradstreet services the following industries:
Agriculture, Forestry, and Fishing
Construction
Finance, Insurance, and Real Estate
Manufacturing
Mining
Public Administration
Retail Trade
Services
Wholesale Trade
Transportation
Communications
Electric, Gas, and Sanitary Services
Other credit reporting agencies
Other than the main three business credit bureaus, you may choose to check out one of the many other credit bureaus for businesses. Some offer basic services, while others offer more comprehensive reporting services.[1]. Business Credit. "15 Business Credit Reporting Agencies You Should Know About. Accessed August 19, 2022." .
Credit bureaus for businesses of all sizes include:
Ansonia
Cortera
Credit.net
Creditsafe
Global Credit Services
LexisNexis Accurint
Lumbermen Credit Reporting Group
National Association of Credit Management
Paynet
Seafax
Tarnell
Transunion
Where Business Credit Information Comes From
About the same time you start a business, credit bureaus begin putting together a credit report on your company by examining public records and other financial data. This gives lenders a better idea of how well you will (or won't) repay your business debts, like business loans and credit cards.
Lenders and prospective vendors check to see if your business credit reports show a positive payment history. They also check for loans and other outstanding debts, business income, assets, and other financial information at Experian, Equifax, Dun & Bradstreet, or one of the other business credit bureaus. Higher scores indicate that your business is more likely to pay bills on time, which can significantly improve the odds your business can obtain financing in the future.
How to Get a Business Credit Bureau Report
If you want to look at your business credit profile, you can pay for a report or get one for free at several other credit bureaus. A report from Dun & Bradstreet CreditSignal offers products for checking your company's credit report for free. However, you can access your report for free for only seven days. After that, you can gain access starting at $149 per month. Experian and Equifax both charge for a business credit report.
Capital One recently launched Business CreditWise. It is available any time, for free, without impacting your business credit score, and provides unlimited access to your business credit profile. Nav is also a free credit-monitoring service — not a true credit bureau. Nav collects data from Dun & Bradstreet and Experian and provides free access to your personal and business credit report.
You can go online or call and speak to a bureau representative to obtain your business credit report — it's that easy. Try contacting Experian, Equifax, or Dun & Bradstreet first, as the other credit agencies may not have all the information you need.
How to Build Your Business Credit
Just like your personal credit, you can build your business credit. Creditors and lenders use your credit report when considering your business for a loan. Even business insurance companies might review your report as a part of the underwriting process. When you're ready to build your credit profile, follow these steps:
Make sure you choose the best business structure. That may be a partnership, LLC or LLP or corporation
Get your Federal Tax ID Number (EIN). You can apply for a federal tax ID for free using the IRS assistance tool.
Open a business bank account. After establishing your business identity, it's best to open a business bank account.
Establish credit with suppliers and vendors. One of the easiest ways to establish credit is to apply for net terms with supplies and vendors.
Monitor your credit reports. Each credit bureau collects data from different sources and may have different information about your company, so monitoring your report is essential, especially when applying for new credit
Business Credit Reporting Agencies: Final Thoughts
The first step to ensuring you're building and improving your credit score is understanding the factors driving it. After all, the bigger picture is to succeed by generating revenue for your business.
Vendors and service providers will likely perform a background check before doing business, so managing your credit profile can also help decide the most favorable terms and conditions for contracts or business funding. No matter what industry you're in, monitoring and tracking your credit score is essential to your business.
Business Credit Bureaus FAQs
Do I have to pay to get my business credit report?
Not always. Of the three main credit bureaus, both Equifax and Experian charge a fee. However, Dun & Bradstreet doesn't charge fees (for a limited time).
Pricing varies. For instance, Experian charges $39.95 for a CreditScore report and up to $1,495 per year for your Business Credit Score Pro. Equifax charges $99.95 for a single report, $399.95 for a pack of five credit reports, and $16.95 per month for credit monitoring services.[2] Equifax. "Business Credit Reports for Small Business." Accessed August 19, 2022..
How do I know if my business credit report is accurate?
All three of the main credit bureaus for business update information on a timely basis so you can be confident your business credit report is accurate and up-to-date. Generally, business credit reports are updated when lenders provide new data to credit bureaus. Experian for business says that information on your business is being gathered in real-time so you can react quickly to protect your business. However, business credit reports are not regulated under federal or state law, so there is no requirement that they be shown to business owners.[3]. NAV. "Business Credit Reports." Accessed August 19, 2022..
How do I register a business with the business credit bureaus?
The first step to registering is to visit the credit bureau. Opening a business profile with Experian requires your business to open trade lines of credit with prospective vendors and provide basic business information. Like Experian, registering with Equifax means establishing an account with a company or companies that report transactions to Equifax.
Can anyone check a business credit report?
According to Experian, anyone can run a credit check on a business in seconds.
How long will information stay on a business credit report?
Similar to each of the three main credit bureaus, Experian keeps data on file long enough to ensure the information conveys an accurate report of your company's financial health. See below to learn how long each type of data is kept on file:
Bank, government, and leasing data: 36 months
Collections: six years and nine months
Tax liens: six years and nine months
Trade data: 36 months
Bankruptcies: nine years and nine months
Judgments: six years and nine months
Uniform Commercial Code filings: five years
What are FICO scores for small businesses?
FICO® Score Open Access helps your company build trust, loyalty, and growth through credit score transparency. FICO allows you to share FICO® Scores you already use to ​​drive better decisions and better results for your customers and your organization with no additional fees.