The term "net 60" refers to a payment method employed by businesses, often in business-to-business transactions. Typically, a net 60 invoice may read, "payment is due within the next 60 days." Most commonly utilized in industries in which the cost of goods is higher, this payment method grants the invoice recipient more time to pay their bill. Beyond flexibility, these payment terms offer many benefits, all of which are explored below.
What Does Net 60 Mean?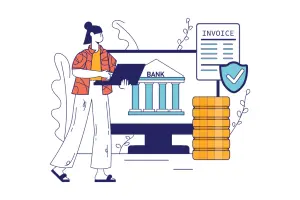 Net 60 means that the invoice recipient has 60 days to pay the full amount of the invoice. The 60 days most often begin on the date the invoice was issued, though that may vary depending on the business's specific terms. In addition to details such as the date of sale, description of the item sold, cost of said item, and date of delivery, an invoice includes the date on which the payment is due.
How Do Net 60 Payment Terms Work?
Net 60 allows customers to essentially borrow goods or services for up to 60 days, at which point payment is due. Should they default, the party awaiting payment has the right to charge penalties, interest, and/or late fees.
If you utilize these payment terms in your business operations, the funds owed to your business fall under the accounts receivable section of your balance sheet. However, if you partner with net 60 vendors, in which case you're the invoice recipient, the funds you owe fall under the accounts payable section of your balance sheet.
When does the net 60 term start?
The due date of a net 60 invoice might be interpreted in a number of ways. It may be 60 days from the date of the sale, the date of delivery, the date on which the invoice is sent, or the date on which the invoice is received. As a business owner issuing invoices, you may decide your terms. However, you should clearly communicate your business's payment terms to your invoice recipient. Because there are a variety of ways to interpret an invoice, it's crucial you and your invoice recipient are on the same page. A misunderstanding of your payment terms may result in you receiving payment later than expected.
Note: Net 60 includes all calendar days, including weekends and holidays, unless otherwise specified.
Advantages of Net 60 Terms
With net 60 payment terms, your business may be able to service smaller businesses unable to afford the cost of your products upfront. Not to mention, there are some businesses that simply can't pay you back until they've sold your goods or implemented your services. As such, these payment terms can help you substantially increase your sales.
Even businesses with enough expendable funds to pay invoices immediately may appreciate the opportunity to build credit. If you offer net 60 terms with interest, you may report invoices to the appropriate bureaus so that your customers can build credit.
Challenges of Net 60 Terms
While there are many advantages to net 60, the most obvious disadvantage is the length of time until you'll receive the funds for your goods or services. Another challenge is your customers forgetting to pay you or, worse, attempting to skip out on the payment altogether. Chasing these payments can add up to a lot of time and effort, both of which are valuable resources.
In the end, you simply have to weigh the advantages against the disadvantages of this payment method. What wins out will depend on your business's unique operations.
List of Net 60 Vendors for 2023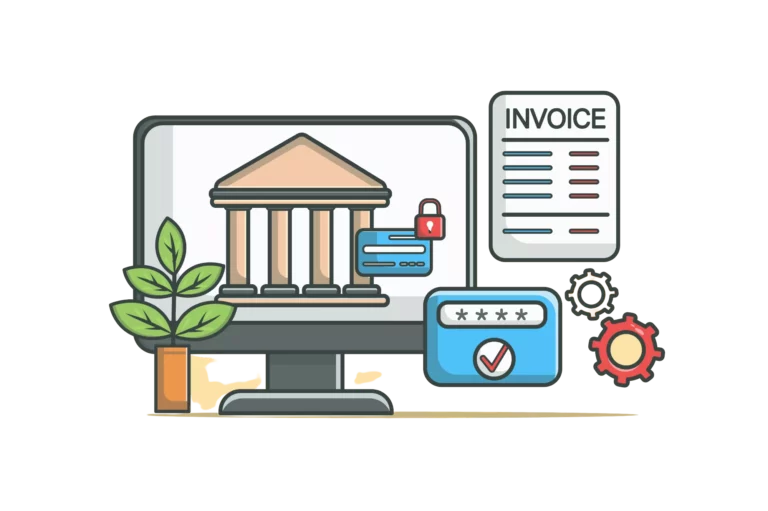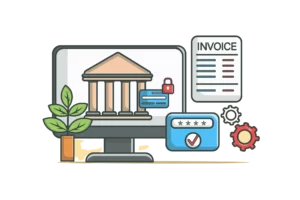 If you're starting a business, vendors offering net 60 payment terms can be a valuable resource. By partnering with these vendors, you can secure necessary goods or services without immediately reducing your working capital. That said, here's a list of vendors offering net 60 terms in 2023:
How to Choose the Best Net 60 Vendor
Some of the above vendors require certain criteria to qualify for their net 60 payment terms. You may be asked to provide bank statements and other paperwork to prove cash flow. Additionally, some of the above vendors may offer perks, such as no minimum or maximum purchases. You can find these details under the "payment terms" section of their websites.
How Can Net 60 Terms Help Build Business Credit?
The best, foolproof way to establish your business credit is by making on-time payments. This is especially true if you partner with vendors offering longer payment terms, as it's possible to have thousands of dollars of accounts payable at any one time. As with invoicing, there are accounting software companies that offer automated tracking systems to ensure you make payments on time.
Is Net 60 Right for Your Business?
Wholesalers often offer net 60 terms as businesses typically buy from them in bulk. Additionally, wholesale customers may need to generate sales before they can afford to pay for these in-bulk orders. And businesses selling expensive goods or services, too, may offer these terms. If any of these practices describe your business, you might consider offering these payment terms to your B2B customers.
Net 60 terms is an excellent method for establishing business credit. Also, it allows you to increase inventory without immediately limiting your working capital. Be it making or receiving payments, you should consider whether these payment terms are right for your specific business operations.
Alternatives to Net 60 Payment Terms
Buy now, pay later is another option for businesses selling pricy products that consumers may not be able to afford upfront. It's a method to increase your sales without lowering the price point of your products.
Perhaps you're not considering offering net 60, but rather interested in these payment terms as a means to build business credit or increase inventory without reducing your working capital at the time of purchase. If so, you might consider a business line of credit, business loan, or other forms of business funding.
Net 60 Terms: Final Thoughts
Generous and convenient, offering net 60 payment terms enables your loyal B2B customers the flexibility necessary to buy your products at your preferred price point. And by partnering with vendors that offer these payment terms, you can increase your inventory, maintain your working capital, and boost your business credit score. Of course, there are numerous business funding options through which you can access these benefits, but many business owners overlook net 60 payment terms as a viable option offering similar benefits.