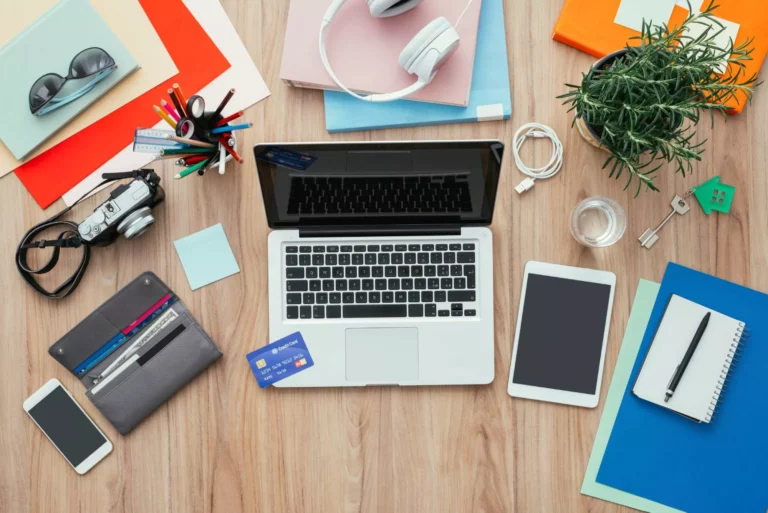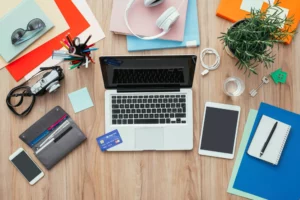 Business owners often assess their financing options in order to build or grow their businesses. A business line of credit is one such option for those seeking a flexible way to access capital when necessary. Compared to other financing types, a business line of credit is generally more affordable.
A business line of credit has different requirements than other types of small business loans. The qualifications may also vary from lender to lender. Understanding how to qualify for a business line of credit before applying will ensure you're prepared to meet the requirements.
A small business line of credit looks at eight key characteristics:
Time in business
Business credit score
Personal credit score
Annual revenue
Collateral
Financial information
Industry
Other business, personal, and banking information
Let's dive deeper into the line of credit qualifications and learn more about this type of business loan.
How to Get Approved for a Business Line of Credit
Lenders look at many different factors when you apply for a business line of credit. Their goal is to make money off the loan. If it appears you have too many risk factors, you will have difficulty qualifying for a line of credit.
Other than qualifying for the business line of credit, there is also the interest rate that's tied to the loan. Most lenders use risk-based pricing models that charge higher interest rates for businesses viewed as being able to repay the loan on time.
---
Business Line of Credit Requirements
There are many factors lenders assess when determining if a business will qualify for a line of credit. However, here is a general list of requirements that you can consider.
1. Time in business
Lenders want to see longevity and success. Small businesses face a high failure rate, with 20% failing in the first year. Generally, lenders prefer businesses that have been in operation for a minimum of two years. However, there are exceptions. A startup company, for example, might be able to secure funding through a business line of credit if the owner has solid collateral, good personal credit, and can personally guarantee the loan.
2. Business credit score
Lenders can look at your business credit scores and other reports in addition to running a personal credit check. Your established business credit history helps lenders determine how much risk they are exposing themselves to if they approve a line of credit. Lenders will look at your personal credit scores if your business is new or if it hasn't established a history of credit. You can check your business credit scores with Nav.
3. Personal credit score
A business line of credit often requires a personal guarantee. That means that if your business can't repay the debt, you're personally responsible for paying it back. Generally, you will need to have a FICO credit score of at least 680 or more. Any owner that has 20% or more ownership will be required to have a personal credit check run on them. You can check your personal credit scores with Experian and Equifax.
4. Annual Revenue
Lenders are becoming more focused on the revenues and cash flow of businesses that seek lines of credit. In most cases, you'll need at least $100,000 or more in revenue from a traditional lender or $50,000 from an online lender. To demonstrate that your business has strong revenue, lenders may wish to see your business bank account statements.
5. Collateral
Collateral is any type of asset that can be used to repay a loan. Accounts receivable, inventory, real estate, financial instruments, and machinery are all examples of collateral. A business line of credit is typically backed by collateral. That specific collateral is pledged to back the loan if the business can't repay it.
6. Financial information
Your business financial statements show lenders a lot when it comes to their financial position. Your business balance sheet and profit and loss statement are among the documents a lender may require. They may also evaluate the current, debt-to-equity, fixed-charge coverage ratios, as well as other financial ratios.
7. Industry
Businesses in industries like electronics, cannabis, and credit repair are considered high-risk businesses due to turnover rates, the volume of sales, and the risk of chargebacks. Lenders consider this when determining if you qualify for a business line of credit. But if you've had previous success opening businesses in the same industry, this could show the lender that you are less risky than someone completely new to the industry. However, even if you don't have previous experience, that doesn't mean that you will be declined.
8. Other business, personal, and banking information
Since lender requirements vary, some lenders may ask for additional information to evaluate your business for a line of credit. Especially if your business hasn't been in operation for long or doesn't have a credit history, they may seek more information about your personal accounts.
---
How Does a Business Line of Credit Work?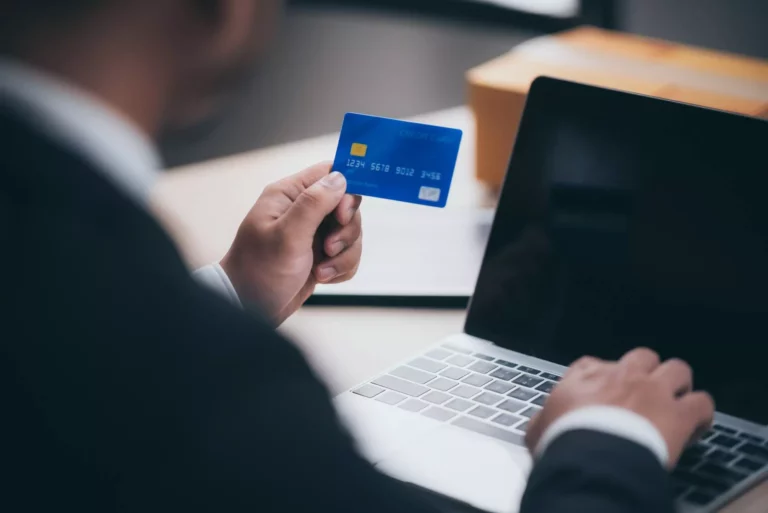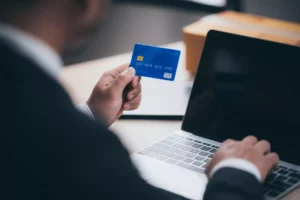 Let's say your business is approved for up to $50,000. Right now, you need to borrow $10,000 to help open another location. You'll start paying that $10,000 back immediately. A few months later, you need to borrow another $10,000 to purchase equipment for the new location.
You can borrow up to as much as your available credit at any time. As you pay off the loan, you're freeing up a credit line that you can potentially borrow again.
Secured vs Unsecured Line of Credit
There are two types of lines of credit for which you can apply. A secured line of credit is a type that requires you to put up an asset against the line. It assures your lender that if you're unable to repay the loan, they can take your asset to cover their loan. This type of line of credit is usually at a lower interest rate. The other type of line of credit is unsecured, for which no collateral is required to back the loan.
How to Apply for a Business Line of Credit
Before applying for a business line of credit, there's some legwork you can do in advance to increase your chances. Here are the five steps to take when you're ready to apply for a line of credit:
Review your finances and credit score – Since your financial history and credit score play a big role in your application, take a look to make sure things are in order.
Shop around your options – Compare different lenders to the various lines of credit you're offered.
Look at the requirements – Traditional lenders may have higher requirements for qualification than other types of lenders.
Understand the costs – The fees and interest rates that lenders charge vary. By knowing these costs upfront, you know the true cost of the loan.
Organize your documents and apply – Gather your documents and prepare your application.
How Long Does it Take to Get a Line of Credit?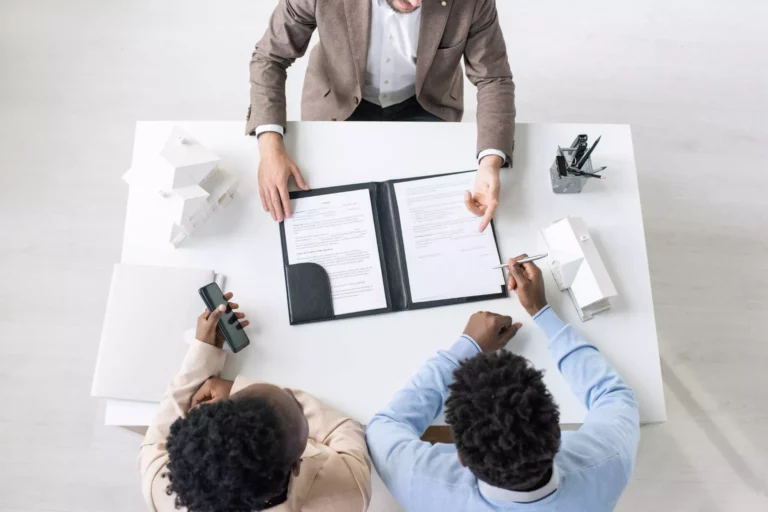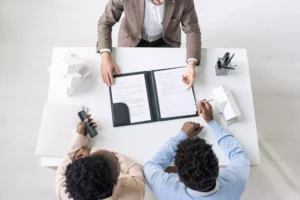 After submitting all your documents and completing your application, you will need to wait on the lender's decision. In addition to your online submission, some traditional lenders may require that you go into a physical branch to fill out some information in person.
After approval, you may be issued the business line of credit in a few days. Online lenders are typically faster than banks at setting up new lines of credit.
How to Increase Your Chances of Qualifying for a Line of Credit
To improve your chances of qualifying for a line of credit, you should work on building your business and/or personal credit score to the level that lenders wish to see. This is typically going to be above a 680 for a FICO credit score. Having collateral that can back the business line of credit will also improve your likelihood of being approved.
Generally, your business should be established for at least six months to qualify with online lenders or two years for traditional lenders.
What Other Financing Options are Available for Business Owners?
A business line of credit isn't the only financing option that businesses can leverage to reach their goals. Here are a few other options that should be considered:
Business credit card – If you're seeking a short-term loan, a business credit card will give you a grace period to pay back a balance while avoiding interest rates.
Accounts receivable factoring – If you're trying to alleviate cash flow issues, factoring can finance 70-90% of the value of your invoices and give you immediate working capital.
Sales ledger financing – Tied to your accounts receivable, this type of financing is for businesses that have at least $250,000 in cash flow per month.
The Bottom Line
A business line of credit offers business owners a flexible way to finance their business goals. Since the rates and credit requirements vary by lender, it's important to take the time to shop around to get the best deal.
Sources: