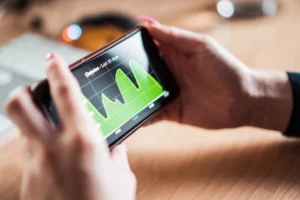 No matter what business structure you have chosen, there comes a point in time where, as an entrepreneur, the topic of commercial loans may come up as the need for obtaining capital to cover business expenses will be needed.
With proper financial planning and budgeting, obtaining a loan does not have to be a burden. A business loan can provide a way to expand or obtain needed funds when the time is right.
But first, it is important to understand how these types of loans work, and what types are out there to make the best decision possible. If you are ready to dive deep into the nitty-gritty of commercial loans, you have come to the right place!
What is a Commercial Loan?
In the world of debt-based financing, a commercial loan is a type of product that allows one to borrow money that they can use for business expenses. Here are a few common examples of what the money can go towards:
real estate
working capital
equipment
product/service expansion
The money must be used for the business and various loan options are available to choose from.
How Do Commercial Loans Work?
If you are interested in commercial loans, before you apply for one there are a few pieces of information you will need to understand.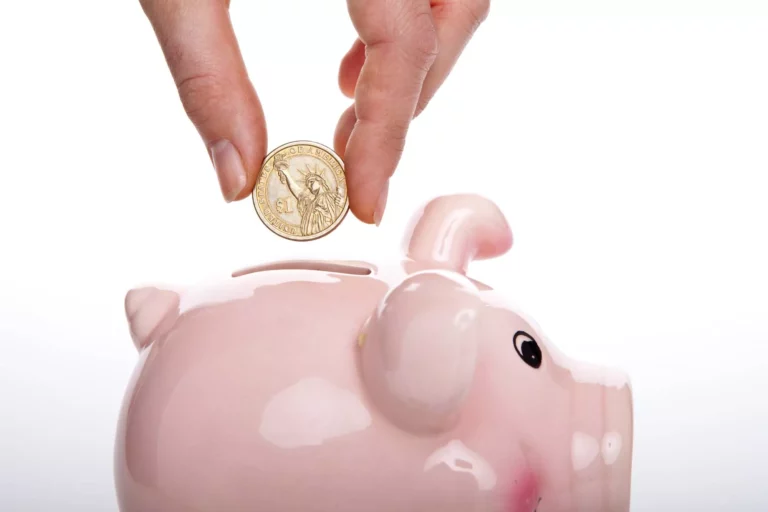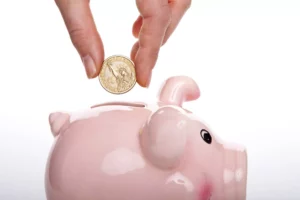 In general, a bank or private lender will be the ones to provide this type of loan. In fact, large banks are responsible for almost half of all small business loans, with small banks responsible for another 47% and online lenders responsible for 24%. These figures reflect that businesses often apply to more than one lender in a calendar year.
The process to obtain this type of financing will involve a research phase, where you learn about and select which business loan type is right for you. Then, an application phase and finally, an approval phase.
It will be important to make sure you can meet minimum credit score requirements, have at least one year of history (the more the better), and financial documents such as cash flow documents, bank statements, tax returns, and more (we will discuss this in a later section).
The Types of Commercial Business Loans
There are several types of commercial business loans as mentioned earlier and each has a different set of repayment terms, rates, and requirements to go along with it.
The 7 most common types are:
SBA Loans
Commercial Real Estate Loans
Business Lines of Credit
Merchant Cash Advances
Traditional Term Loans
Short Term Loans
Equipment Loans
SBA loans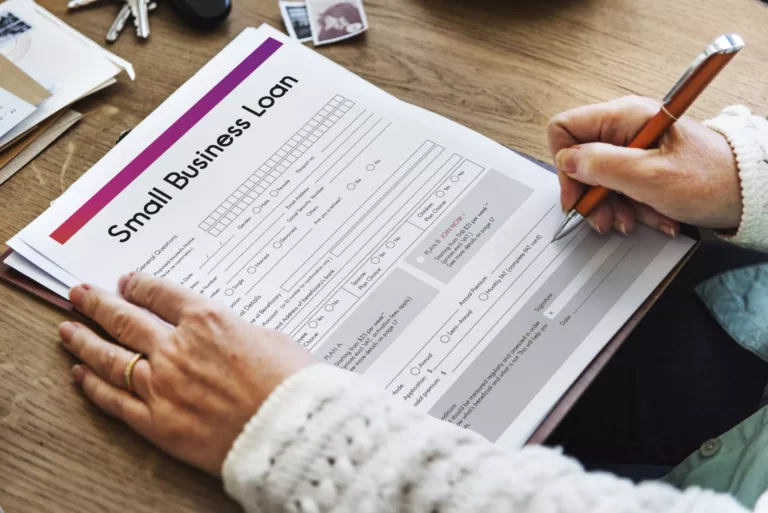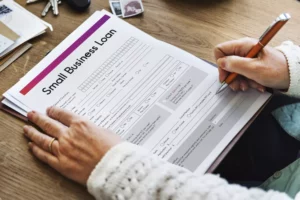 The Small Business Administration works to help small business owners obtain financing from banks and private lenders by guaranteeing SBA loans. Why do they do this? Because it reduces the risk that these institutions face by working with high-risk businesses. For instance, banks consider a business just starting out and opening a high-risk merchant account as risky.
Often, newer businesses do not have the history or documentation to be able to show proof that their idea will be profitable. Because of this, an entrepreneur often finds it difficult to obtain financing via traditional loan products. The SBA incentivizes lenders and banks to provide funding for small business owners by taking almost all of the risk off of their plates. They will guarantee that the government will pay the majority of the loan back should the borrower default.
SBA loans are long-term (5-25-year terms) and require a strong credit score. Providing documentation to show that there is enough cash flow is also instrumental.
Commercial real estate loans
Many businesses require a commercial space to operate the business. Whether one needs to finance the purchase of a space or to upgrade the existing property, this type of loan product was made to meet this need.
The property itself will be used as collateral for this type of loan. Because of this, interest rates are generally lower and the loan terms are for periods of 20 years or 25 years generally.
This type of product does require proof that the business is generating revenue. So it is best for companies who have been in business for some time.
Business lines of credit
One of the most flexible options comes in the form of a business line of credit. Think of this as a very, very powerful credit card! While it is not like a traditional loan, you are still borrowing money from a bank or lender.
The way it works is that the bank or lender will grant you access to a specified amount of money. The business owner can withdraw however much they need (up to the maximum limit), as often as they like. They simply will pay interest on the amount borrowed. Once the amount is paid back, the available money is back to where it started and can be utilized over and over without the need to reapply for a loan.
This is a great way to cover unexpected expenses. The only potential roadblock is the need for a strong credit score to obtain this for your business.
Merchant cash advances
Another flexible method of borrowing capital for commercial use is through a merchant cash advance. With this type of product, the lender will provide the owner of a business with a lump sum loan. The repayment occurs with each credit card sale made as the lender will take a portion of each sale until the debt is paid in full.
While the flexibility and ease of repayment are quite appealing, please note that the MCA is one of the most expensive options due to its high APR's. Make sure to calculate your numbers before opting for this type of loan.
Traditional term loans
Traditional term loans have been around for quite some time and are very straight-forward. A borrower will be approved for a certain amount of money, which they pay back over a specific term plus interest.
Terms are typically for 10, 20, and 25 year periods, although with the onset of medium-term loans, the terms can be as low as 2-5 years.
To qualify, you must have an established business with a history of revenue, and a strong credit score.
Short-term loans
Sometimes life throws challenges in our way and the short-term loan can be there to get us through. The short-term loan is ideal for one-time expenses, to cover an emergency, or to help take advantage of an unexpected business opportunity.
The term can be as short as 3 months and last up to 18 months long. The applications can be filled online in a matter of minutes. Because lenders can process these rather quickly, it is not uncommon to obtain funding within the same day!
This convenience does not come without a cost. Short-term loans have some of the highest APRs around. It is important to compare interest rates and decide which loan option is best for you.
Equipment loans
Similar to a real estate loan, with equipment loans, the asset you are looking to obtain financing for will serve as the collateral. If your business requires a new piece of equipment this is a great option. You can obtain equipment from a vendor and begin using it right away while the lender will only require monthly installments plus interest until the term or borrowed amount is paid back.
How to Apply for a Commercial Loan
After reviewing the wide variety of commercial loan options and have chosen which is best for your situation, it is time to apply. Applications can be done at a bank, through a private lender, or online depending on the loan product.
You will need to provide various financial documents to show that you will be able to repay the loan. Some of the most common documents requested by financial institutions are:
Cash flow documentation such as forecasts
Bank statements
Documentation of collateral
A business debt schedule
P&L statements
Your business plan (for new businesses)
Tax return statements (both personal and business)
A description of how you intend to use the loan funds
Basic business information
Basic personal information
Your credit score
Not all of these may be required as each loan has its own set of criteria. Speak to your bank or lender to learn more about what documents will be requested from you as part of the application process.
Obtain The Capital You Need
As you have learned, commercial business loans come in a wide variety of types. It will be important to have a clear understanding of any fees and repayment terms to ensure that you can use the money responsibly and not default.
29% of small businesses fail because they run out of capital. Don't let that you. Obtain the funding you need to succeed. Now that you are armed with this information about commercial loans, you can choose the option that is best for you and grow your business. Begin your journey today!
Final Thoughts
Commercial loans are an excellent option for businesses that need additional funds. The commercial loan process can be different than traditional bank financing, but it's worth exploring. Hopefully, this article helped you determine if taking out a commercial loan is the right option for your business.