Like other credit scores, your Experian credit score can either be a dealbreaker or a clincher when it comes to taking out business loans. This score ranges as low as 0 and as high as 100 — the higher the better. Experian assesses your business through its Experian Credit Information Report (Experian CIR) which consists of information on your accounts, previous loans, and most importantly, your credit score. Continue reading to discover what Experian is, how to check your Experian score, and how to improve it.
What Is Experian?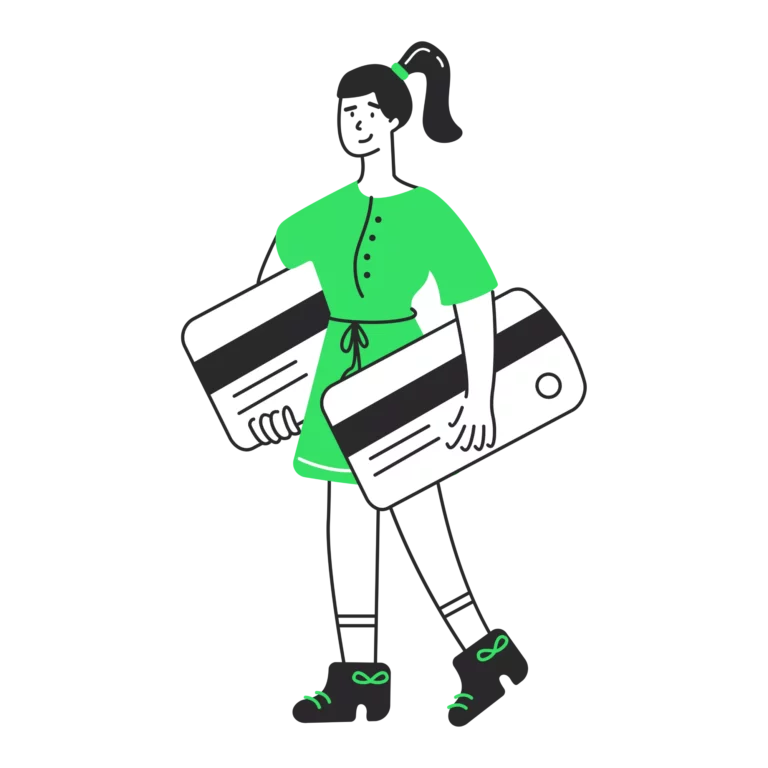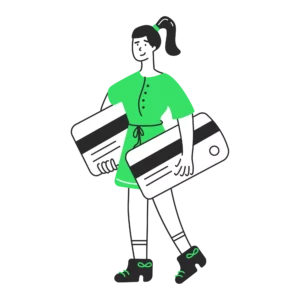 Experian is a multinational credit bureau with headquarters in the US and Ireland. Its roots date back to the 1800s but it was officially founded in 1996. Experian's role is to gather, analyze, and process consumer & business data. Additionally, it uses this data to enhance consumers' financial management abilities and helps businesses make smarter decisions. It also assists organizations and lenders in preventing identity theft and other criminal activities while lending responsibly. Today, Experian has more than 20,000 employees in 44 countries around the world.
Experian vs TransUnion vs Equifax
Before diving into the differences between this trio it's important to understand what they are. Experian, TransUnion, and Equifax are the three most prominent credit bureaus in the US. So, whenever lenders, financial institutions, or the government require financial data, they turn to these credit bureaus.
Experian has its own Experian business credit score, and TransUnion and Equifax also have their own credit scores. By "own" we mean that each bureau has different calculation methods and takes different personal and business factors into consideration. However, they also offer a mix of their individual scores which is called a VantageScore. This score is essentially the most accurate credit score out there.
Some of their dissimilarities include different price points for their services and the overall variety of services they provide.
What Is an Experian Business Credit Report?
On the Experian Credit Information Report, or Experian CIR, you can find information such as your credit history, personal information, business information, accounts, public records, credit score, and more. The data in the Experian CIR is collected through all the banks, financial institutions, and other lenders registered with Experian. Lenders use this data to decide whether you or your business are creditworthy. Additionally, by keeping track of your credit report, you lower the chances of identity theft and fraud.
Importance of the Experian Business Credit Score
First, as a part of the business credit report, it acts as an assessment tool for your business. Banks, financial institutions, and other credit bureaus will look at your credit score first before deciding whether or not to give you a loan. If your score is high enough, you'll most likely get the loan. It's essential you keep track of your credit score as it will help you identify and respond to issues and other downturns.
What Factors Affect an Experian Business Credit Report?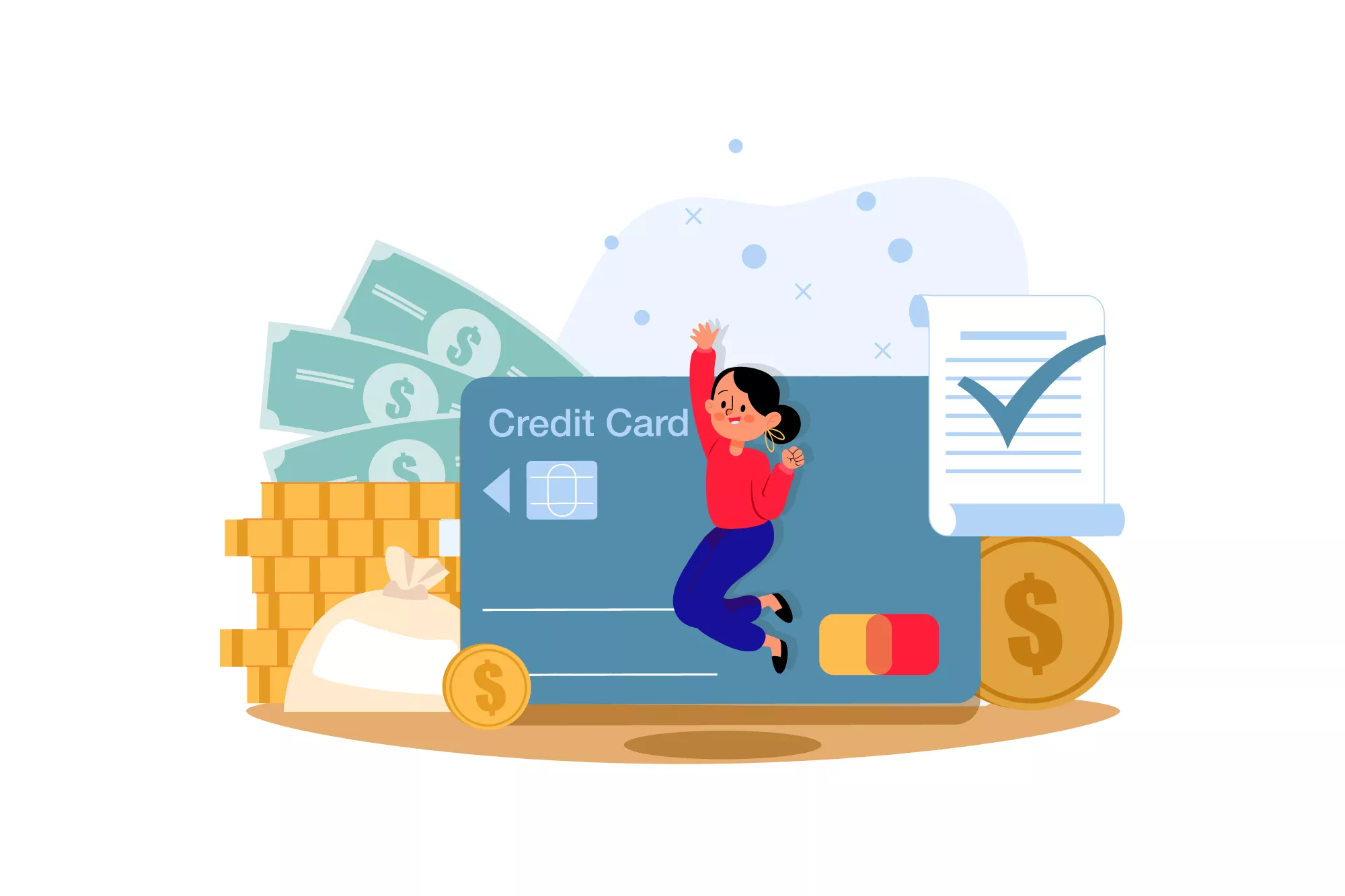 A credit score contains score factors that explain how items on your credit report affect your credit score. Each credit reporting agency calculates business credit scores differently by using its own unique methodology. According to Experian, your business credit score is based on:
Credit Details — Number of trade accounts, balances outstanding, payment history, cash flow, credit utilization, and trends over time.
Public Records — How recent and frequent your liens, judgments, and bankruptcies with the amount of money involved are.
Demographic Information — Years registered, Standard Industrial Classification (SIC) code, North American Industry Classification System (NAICS) code, and size of business.
There are a few more factors according to Experian:
The number of lines of business credit you have applied for in the last nine months.
The number of lines of business credit opened in the last six months, as well as the number of lines of business credit used.
Number (if any) of collections or tax liens in the past seven years.
How Can I Check My Experian Business Credit Score?
If you want to check your Experian business score, you can purchase a one-time copy of your credit report or sign up for unlimited access to scores as part of business credit monitoring. The one-time credit score report costs $39.95 and includes a credit summary report, public records, credit scores, and payment summary trends. If you want to check out the rest of the offers, check out Experian's business credit report comparison.
What is a good Experian business credit score?
Every business benefits from having good credit. Furthermore, a good business credit score means obtaining credit cards, loans, and leases easier and can also lead to better vendor terms. It might be helpful to look at how business credit scoring ranges correlate to risk levels in order to help you better understand your business credit score. Here's how Experian classifies its credit score:
1-10: high risk
11-25: medium-high risk
26-50: medium risk
51-75: medium-low risk
76-100: low risk
How to Raise My Experian Credit Score
Just like with other credit scores, it won't be a piece of cake to improve your Experian credit score. These things don't happen overnight and you'll need to start as soon as possible to be able to see results in the future. Here are a few tips on what you can work on: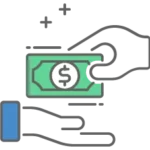 Make payments on time
If you pay your account in full and on time, lenders will see you as a responsible borrower and hence would want to work with you. Furthermore, it will prove that their investment will yield a return. You should also contact your creditor if you're 30 days or more late. However, this means that the creditor might want to report you to credit bureaus. If that's the case, you can ask the creditor to reconsider reporting your late payment if you can make it up.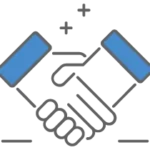 Get a credit builder loan
Until the loan is repaid in full, a lender does not allow you to access the money you borrowed from a credit builder loan. The lenders who offer such loans don't risk anything by controlling the funds, so they're more willing to lend to borrowers with bad credit or no credit. After you've received the loan, the lender will report your payment history to the credit bureaus. The on-time payments you make during this period will help you build credit.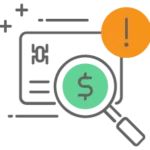 Track your Experian business credit score
Tracking your Experian credit score will help you keep your information up to date and help you notice any fluctuations that you can fix immediately. Other than that, regularly checking your business credit score can expose potential fraud or identity theft. It can also keep your financial health stable and protect your personal credit score so you don't have to rely on it when trying to borrow.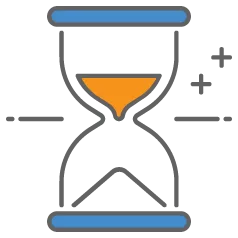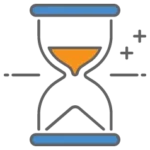 Maintain the average age of your credit history
Generally speaking, you'll want a longer credit history as it guarantees lenders some kind of information. Businesses with a younger credit history are a lot less likely to get a loan, especially big loans such as mortgage loans. If your business is new then your business credit history won't be taken into consideration but lenders may still draw information from your personal credit score.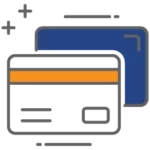 Become an authorized user on someone else's credit card
For those who haven't built a credit history yet, becoming an authorized user on someone else's credit card could be a welcomed boost. However, this is only recommended if the user is making timely payments and their general credit score is decent. Obviously, if you become an authorized user on someone who doesn't make timely payments, you're in the same boat of low credit scores.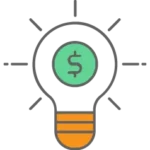 Lower your credit card utilization
There are a few ways to lower your credit card utilization:
Pay down your card balances as early as possible
Pay off your credit card balances with personal loans
Lower your spending
Don't add to credit card balances
Make a credit limit adjustment
Open new credit cards
Don't close cards you don't use
Experian Credit Score: Closing Thoughts
Your Experian credit score plays a crucial part in borrowing loans. A higher credit score means that you can borrow loans with ease, whereas a low credit score means higher risks and lower chances for loans. The Experian score comes as part of the business credit report alongside other important information. Three major factors play a role in shaping your business credit score: credit details, public records, and demographics. Most importantly, even if your score isn't on the low-risk scale you can always improve it by following our tips.
Experian FAQs
How accurate is Experian?
Individual credit bureaus such as Experian are pretty accurate by themselves. However, for the most accurate result, you can check your VantageScore as it's a mix of three credit bureaus: Experian, TransUnion, and Equifax.
How does Experian Boost work?
Experian boost connects to your bank accounts to find all the on-time payments you've done and stores them in your credit file. This process only lasts a few minutes and the results are immediate.
Why is my Experian score higher than Credit Karma?
Different credit bureaus use different calculation methods. For example, Experian compiles a whole credit report whereas Credit Karma uses information based on Equifax and TransUnion.
How often does Experian update?
Typically, it updates every month but it can vary depending on the creditor's reporting cycle.
What is Experian credit score used for?
As a part of the Experian business credit report, your Experian credit score can make or break your creditworthiness. This means that a high credit score will result in banks lending you a loan, while a low credit score doesn't guarantee you get the loan.