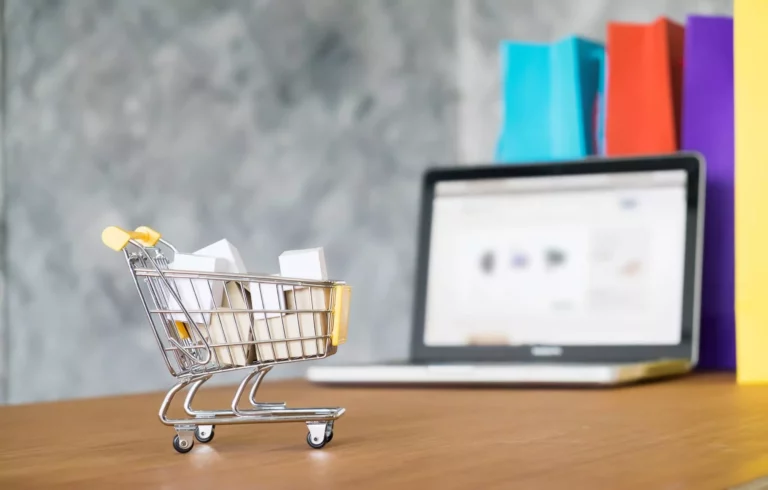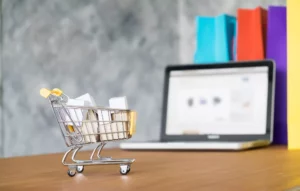 The pandemic has rapidly increased the growth of the eCommerce businesses everywhere. As shoppers move online, the fear of scams prevents them from buying from lesser-known brands. This buyer hesitation doesn't help small businesses that are just starting out.
Acquired by Square in 2021, Afterpay has become very popular that simply having their symbol on your website builds trust between you and the buyer. If you are interested in adding Afterpay as a payment method, follow along to know how it works with your business, charges you fees, and impacts your personal and business credit score.
What Is Afterpay?
Afterpay is a digital payment platform that allows shoppers to split their total purchase price over a series of four installments. It's a buy now, pay later (BNPL) option that can help retailers like yourself, generate more sales. This platform is helpful in reducing shopping cart abandonment for eCommerce businesses.
How Does Afterpay Work?
You can connect Afterpay to your online store and place the Afterpay logo on your website. From there, your customer will have an option to split their purchase on your product page. Additionally, if you are a partnered retailer with Afterpay, they will feature you on their marketplace page so that customers can find your products easily while browsing through Afterpay.
When a customer makes a purchase using Afterpay, they will make four equal payments over six weeks until it is paid in full. The first payment is made at the point of purchase from the shopper. Afterpay will upfront the costs, paying you the full amount.
How does Afterpay make money?
The majority of Afterpay's revenue comes from their partnered retailers. Afterpay receives a commission from businesses that add Afterpay as a payment method.[1]Merchant Maverick. "What is Afterpay & How Does it Work for Business?." Accessed April 28, 2022. Additionally, Afterpay makes money as long as shoppers do not miss any payments.
Afterpay Fees
To use Afterpay as a retailer, you will see fees of 4 to 7 percent and $0.30 per transaction. These transaction fees are higher than what you would pay with a merchant account. This could be due to the risk Afterpay is taking if a buyer were to miss payments.
Who Typically Uses Afterpay?
Today, Afterpay is used by nearly 15 million active customers in North America, Europe, the U.K., Australia, and New Zealand.[2]Investopedia. "Afterpay Review." Accessed April 28, 2022. There are over 20,000 retailers in North America that are with Afterpay.
The demographic of shoppers using Afterpay tend to be younger adults between the ages of 18 and 40 years old.[3]Mozo. "More young Aussies support small businesses using Buy Now Pay Later, finds Afterpay." Accessed April 28, 2022. Afterpay is widely used by a variety of people, making it a platform that will benefit anyone.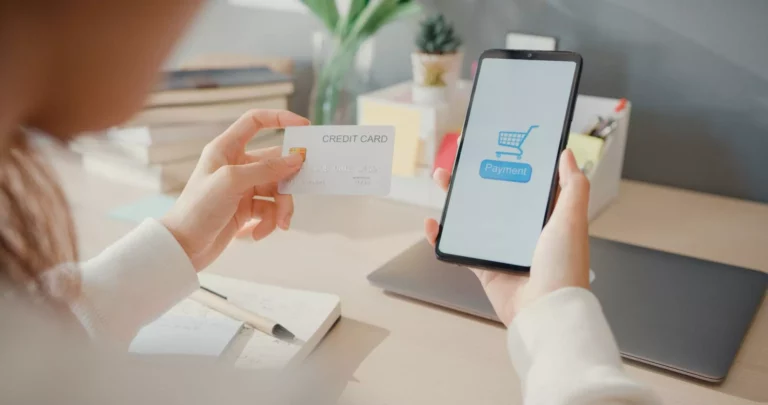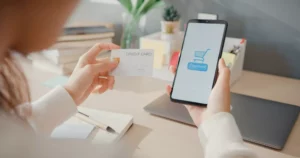 Retailers that Accept Afterpay
Both big and small online retailers use Afterpay to help shoppers make purchases. You can see a full directory of Afterpay retailers on their website. Retailers like Kmart, SHEIN, Target, and Sephora use Afterpay to make purchases easier for their customers.
Is Afterpay Safe to Use?
As a business owner, safe online shopping is a top priority. Afterpay is completely safe for businesses and customers. It is a certified PCI-compliant to keep cardholder data safe. Additionally, they are ISO/IEC 27001 compliant, meaning they actively implement and have established a secure data management system. Afterpay also welcomes feedback on any security vulnerabilities to their security team.
How do you sign up for Afterpay as a retailer?
Applying to become an Afterpay retailer is a 2-5 day process. You will want to make sure that you have the required documents that show proof of your business. Afterpay wants to ensure that you are who you say you are so it is best to have your EIN, business licenses, the articles of organization, and terms of use ready to submit to Afterpay.
Once approved, Afterpay will send you a welcome email with simple integration instructions based on your website builder. These instructions include lots of details and are easy for anyone to follow. Afterpay has the option for you to speak to a team member directly for integration assistance or other questions.
Once you're all set, the Afterpay payment option will appear on your website and be ready to use.
How does Afterpay handle cancellations, refunds, and disputes?
Afterpay is a third-party solution in the payment process. If a customer is within the installment period and in need of a refund, you will first need to reimburse Afterpay. Once Afterpay receives the funds, they will reimburse the shopper. This means that a shopper may still be making payments while in the process of receiving their refund. This process depends on your store's refund policies and how long it may take for you to refund the purchase.
Is Afterpay Worth It in the Long Run?
Afterpay is a solid buy now, pay later platform known by many around the world. In terms of ease of use, availability, and flexibility, Afterpay is a good choice. Retailers have seen spikes in sales after adding it as an alternative payment option. The amount of sales volume you may receive can offset the high costs that Afterpay charges.
Alternatives to Afterpay
There are several alternatives to Afterpay. Some of these may offer better terms or better merchant support.
Afterpay FAQs
Now that you know all about Afterpay, let's talk about some frequently asked questions.
Does Afterpay build credit?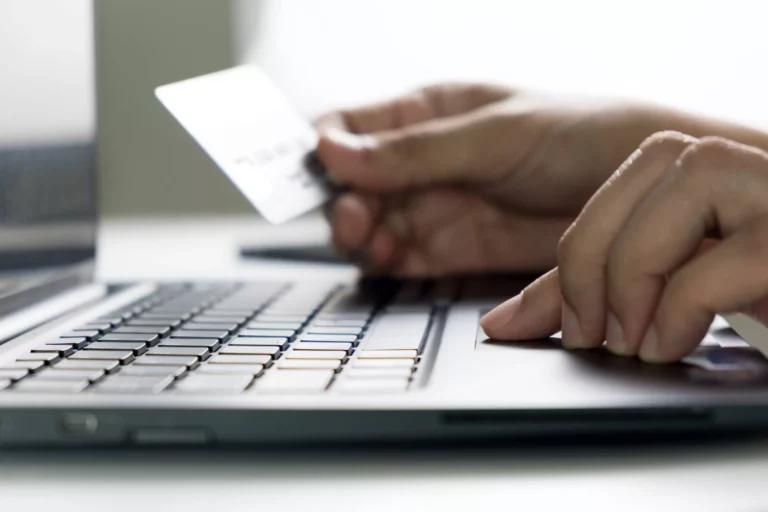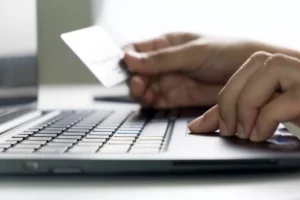 No, Afterpay does not take your credit into consideration when you apply so it will not build or destroy your business credit score.
Does Afterpay set a credit limit?
Afterpay may put limitations on your business, but these limitations depend on your sales pattern.
What if something goes wrong with a purchase?
Afterpay does not approve all purchases, even if they're within your shopper's credit limit. Some common reasons for a decline include:
Afterpay has limits set on you that are separate from the shopper.
The amount available on your shopper's debit or credit card is not enough to cover the purchase.
Outstanding Afterpay bills on a shopper's account will suspend a shopper from making more purchases.
If something goes wrong with a purchase, it's best to contact Afterpay support.
What happens if an Afterpay payment is missed?
Afterpay will upfront the entire purchase to you when the customer makes their first payment. If a customer misses payments, they will see a penalty fee from Afterpay. These payments and fees are between the customer and Afterpay and should not affect you.
Does Afterpay affect credit score?
As of today, Afterpay does not send accounts to collections or impact your or your shopper's credit score. However, there are rumors of buy now, pay later platforms eventually working with Equifax, a credit bureau, to have these types of accounts reported.
How old do you have to be to use Afterpay?
To use Afterpay as a merchant, you must be at least 18 years old with proof of business.
Final Thoughts: Is Afterpay a Good Thing?
For retailers, Afterpay is a proven way to increase your average transaction size, reduce shopping cart abandonment, and convert sales.
However, Afterpay's standard transaction fees are almost double what you would see with a traditional merchant service provider. If you are okay with the high cost, then a buy now, pay later option is an easy way to add an alternative payment method and increase sales.