Is a flexible return policy the key to unlocking more sales? It turns out, it just might be. Most customers say they review an online business' return policy before deciding to make a purchase. Even more say they won't buy again after trouble with a return. So how can you write a return policy that will boost sales without compromising your own revenue? While a flexible and hassle-free return policy will increase sales, it's important to balance flexibility with practicality. Let's dive in.
What is a Return Policy?
Before we dig too deep, let's define what we're talking about.  A return policy is essentially a written agreement between your company and your customers. It is something they agree to when deciding to make a purchase from your business. It's a standard you'll be held to in the event of a dispute.
A return policy makes clear exactly what the customer should expect if an item doesn't meet expectations. It's also where guidelines, stipulations, etc. live in regard to the return or exchange process.
Why Your Business Needs a Return Policy
In the past, retailers have often been hesitant to make returns too easy for fear of fraudulent returns. Despite this, retailers are starting to realize that complicated return policies won't cut down on returns, only returning customers.
If you're running an online business, you're already facing a lot of trust issues with potential customers. There are competitors that are just a click away and your business' online reputation hangs in the balance of every interaction.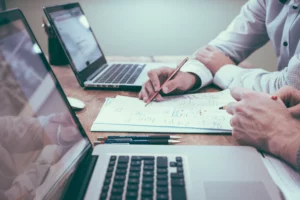 If someone's on the fence about whether or not to make a purchase on your website, the return policy may be the very thing that pushes them to do it.  A return policy is almost like a personal guarantee. It says, "I trust that you'll love my product so much that I'm happy to give you your money back if it doesn't live up to expectations." That's a type of social proof that can tip the scales in your favor by reducing the fear of buyer's remorse.
Likewise, a return policy gives you a legal basis to refuse an exchange or return if the factors are not met by your customer. If you notice your customers accessing loopholes in your policy, take note. A detailed return policy will help you to identify and eliminate fraud risks when they happen.
How to Write a Fool-Proof Return Policy
When it comes to putting together a return policy, here are some things to first consider:
This is a place to potentially stand out among the competition. For online retailers, a favorable return policy is an excellent place to stand out from the crowd.
It's a tool to push buyers in your favor. It's a crucial point worth reiterating when thinking through the cost/benefit and lifetime value of a customer.
You'll avoid chargebacks. If a customer feels returns or refunds are not being fairly offered, they might initiate a transaction dispute, also known as a chargeback. A great way to protect your business against credit card chargebacks is to provide a clear route to refund.
You may be at a disadvantage without one. In some states like New York, there are standard return policies that apply if your business does not have its own. In order to benefit both you and your customers, you'll need to clearly state what customers are agreeing to when purchasing from you. This simultaneously helps with chargebacks as well.
Now let's discuss how to do it.
Step 1: Customize it to fit your business
The return policy you post is an agreement you make with your customer, not a place to just do what others are doing. Your business has unique considerations, products, etc., and should use your return policy to reflect this. You can insert brand personality here and get creative with it so your customers view it positively. Most importantly, create a policy that will work for you.
Step 2: Don't bury it
Someone looking for your company's return policy shouldn't have to dig through your website to find it. Make it clear, keep it simple, and make sure it's accessible. There's no benefit to hiding it from your customers. Optimize your website to reflect this conversion, which in this case is accessing return policy information.
Step 3: Keep it easy to read and use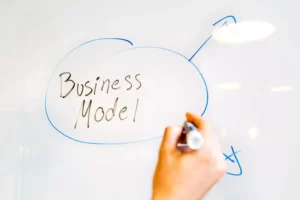 Make sure to use simple language and don't overcomplicate the process for returns. In many instances, returns occur due to a problem with the business, not the customer (i.e. they received the wrong size, item, or something arrived broken).  For this reason, it's important not to create any additional hiccups or unnecessary barriers to returns if you want to retain them as a customer. At the end of the day, you're offering an outlet for safe online shopping and your return policy should reflect that.
Step 4: Set the right expectations
If you took the time to simplify your shopping cart checkout then you have the know-how to do the same with your return policy. Clearly lay out exactly how the process works. Tell customers how long the return takes to process, what to include in the return package, and when they can expect to hear from you. If it takes five days to return their money, make sure you note that. By being clear you'll run into far fewer issues. It's when expectations are vague that your customers will feel confused or forgotten.
Step 5: Keep it fair
If you make a mistake, own it and eat the cost of it. If your customer feels cheated, a bad review will likely cost you more than doing the right thing in the first place.
Examples of Effective Return Policies
Amazon
Amazon clearly lays out its return policy by breaking it into simple categories based on the situation. This allows the customer to decide which category best fits their needs and find all the information they need to make the return happen.
FiftyThree
FiftyThree boasts a Pencil Guarantee, a clear and well-branded policy outlining what customers should do, how they should do it, and what they can expect during the return process.
Airbnb
Airbnb offers a policy clearly outlining which events are eligible for refunds and how to go about them at the time of booking, so each shopper can make an informed decision.
Conclusion
Consumer behaviors are changing and so too should business offerings. Customers are interacting with brands like never before. Now is the time to implement a cohesive return policy posted in your retail location or found on your eCommerce website.
Offering an easy, clear, and simple return policy is the best way to build trust in your business, increase sales, and make customers for life.