The growth in using digital mediums such as social networking platforms (Instagram, Facebook, etc.), websites, and apps to encourage consumers purchase products or seek more information has been exponential in the past several years. The use of chatbots to interact with users through messaging, text, and speech are not an industry-specific use case, but are part of a winning marketing strategy. In fact, the best chatbots are used in banking, retail, eCommerce, and healthcare businesses, just to name a few industries. The market size of chatbot online services is expected to rise globally to $9.4 billion by 2020.
The advancement of technology and growing customer demands for 24/7 customer service and self-service are the factors that are driving this growth. For many companies, it's simply not cost-effective to offer streaming customer service that is available 24/7. This factor leads numerous businesses to outsource to foreign call centers. However, in using a chatbot service, a business can offer this at a lower cost. If you have an eCommerce website, chatbots can help increase website traffic and improve your click-through rate organically. This is revenue that otherwise would probably have been lost or would have taken an increased amount of time for conversion.
The Best Chatbots Create More Engagement Online
Chatbots are software applications that mimic written or spoken human speech. These "conversational agents" simulate a conversation or interaction that occurs with a real person.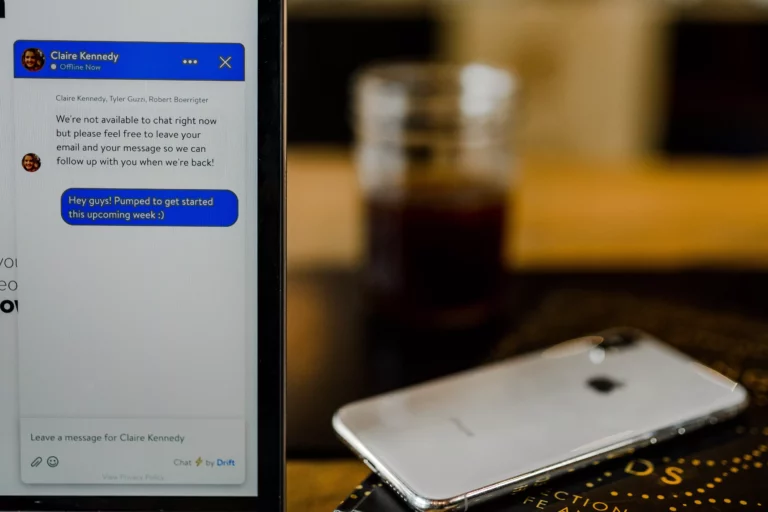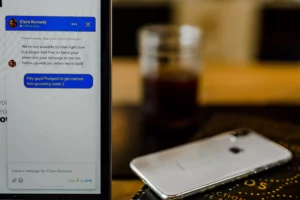 Chatbots interact in two ways with visitors:
Standalone application
Web-based application
The most common use for chatbots is for Tier-1 level support in customer service roles that would normally be handled by humans. These conversational agents are easier to create because the previous barriers to entry such as sophisticated programming knowledge are no longer necessary to create them.
Promote an Open Dialogue with Your Customers
The key to chatbot technology is in natural language processing (NLP). This is the same technology that virtual assistants including, Apple's Siri and Google Now, use for their voice recognition systems.
Using the text that they are presented by a user, the chatbot will process it in a process that's known as "parsing". Then using a complex series of algorithms, the chatbot will interpret and identify what the user said. It determines what a series of responses that would be appropriate based on this information before responding to the user.
Discover the 5 Best Chatbots for your Website
Some chatbot services will work better for your business than others. Be sure to consider all of their strengths and weaknesses in line with your industry needs so that you can create the most positive engagement and experience online for your customers.
This chatbot was designed to help real estate marketers automate their interactions with potential leads and assign social media leads. It uses Facebook to identify these potential leads and responds to them immediately in a helpful, conversational tone. Roof Ai will prompt ask the potential lead questions to gain more information and then assign them to a sales agent for follow-up.
The IntelliTicks chatbot is a free Ai-powered chatbot provider for websites that offers great results. There's also a human fallback option that enables a human to take control of the conversation if necessary. Answers to basic customer inquiries are accomplished without the need for human assistance. There are also bots that are set up in Facebook Messenger so you don't have to know how to code.
This is a conversion chatbot that engages with your users and also capable of collecting information. Additionally, Instabot can answer customer questions, obtain contacts, and book meetings. Your chatbot can be built, integrated, and launched on your website or landing page in as little as 20 minutes.
Zoho SalesIQ is a Livechat software and website visitor tracking tool specifically for eCommerce. It helps to improve your customer engagement while it also identifies new sales opportunities at the same time. Customers who visit your website at any time of the day or night engage with your chatbots so you don't miss a potential sale. You also get information about visitors including their site behavior, new/returning visitors, and location information.
With Engati's chatbot platform, you can build, integrate, manage, train, analyze, and publish a personalized bot. This all happens in just a matter of minutes. Currently, it supports messenger, Kik, Vibe, Slack, and four other major messaging platforms. It also has support for social media, mobile, and websites.
Implementing a Chatbot Will Seriously Help Your Business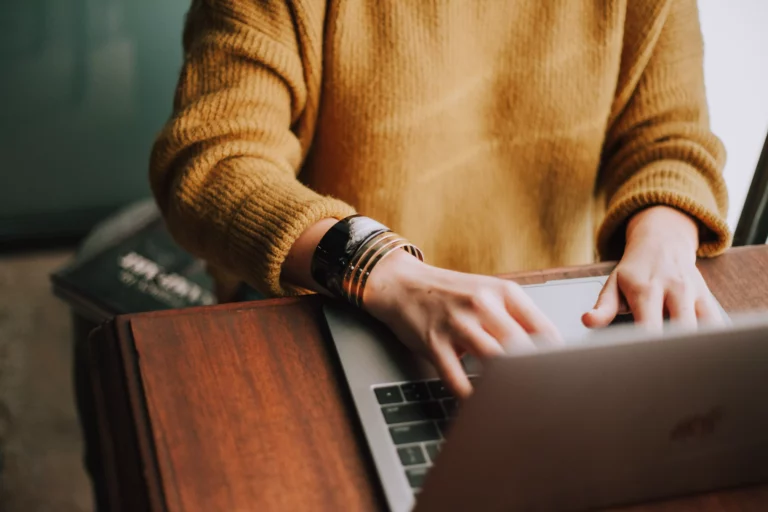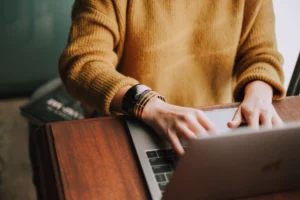 A prediction by Business Insider experts has said that 80 percent of enterprises will use chatbots by 2020. Your business does not have to be on the Fortune 500 list to see the benefits of using chatbots. If you have an eCommerce website, there are reasons why having a chatbot service would be beneficial. Here are a few reasons that you should consider adding one of the 5 best chatbot services to your website:
Offer a Seamless Live Chat Experience
There's no need to hire customer support staff to work around the clock answering questions. With the help of best chatbots, you don't have to worry about staffing or having a customer's question fall through the cracks. In actuality, chatbots that use natural language processing methods are able to analyze the question posed by a customer and meet their needs with the right answer.
It may sound nerve-wracking to have software handle your customers but the best chatbots operate with seamless chatting in mind.
Allow your Customers to Receive Instant Answers
People simply are not willing to wait for a response via telephone or email, especially if it's an urgent matter. Long wait times lead to customer dissatisfaction, frustration, and the potential for churn. Using a chatbot helps ensure that customers get what they want – an instant response.
Implement 24/7 Support for Common Requests
There's no need to rely on support agents to respond to customer requests. They can get answers at any time, not just your business hours. Even if a customer requests something that needs an agent to review, chatbots can be set up so they can manage that query with an automated response. This way, there's never a gap in customer service.
Promote a Better, Smoother Journey
Friction in the buying process disappears as customers interact with a chatbot online. For example, if a potential customer is viewing a product page, the chatbot can pop up to offer a discount code or video content that might be helpful in closing the sale. Therefore, live chat support brings endless value to your business' offerings.
When a customer is dissatisfied or looking to return an item, they may need guidance. So if the individual gets frustrated and would rather contact their processing bank to reverse the charge, it becomes your problem. Unfortunately, it is common for businesses to receive a certain percentage of chargebacks on all purchases. This percentage is a negative reflection on your business and can result in higher merchant account fees.
With the help of a chatbot, the likelihood of your customers initiating a chargeback is slim. Your customers find the help they need and you avoid increasing your chargeback ratio. It's a win-win for both sides.