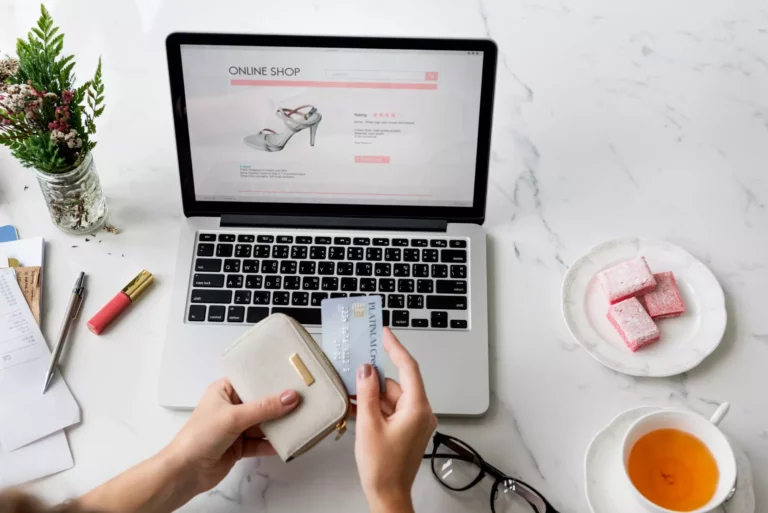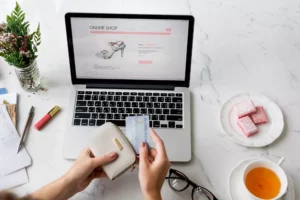 Over half of consumers are more likely to purchase from a business offering interest-free payment plans like Sezzle. Amongst buy now, pay later (BNPL) users, 73% say they spend more when offered a BNPL service.[1] Sezzle. "New Study Shows Growing Opportunity in Buy Now Pay Later". Accessed May 10, 2022.
If your eCommerce business doesn't currently offer a BNPL service like Sezzle, consider if it should. Today, we'll break down the ins and outs of Sezzle payments and exactly what this service can do for you and your business.
What Are Sezzle Payments?
Sezzle is a buy now pay later company allowing its users to split up transactions into four interest-free installments. The platform allows its users to pay for transactions in smaller increments rather than one big sum. This plan eases the payment process for many shoppers who use the service to purchase multiple items and finance big purchases. Sezzle is a huge benefit to shoppers looking to space out their payments on purchases they could not otherwise afford.
How Does Sezzle Work?
Sezzle operates as a BNPL payment option plan that shoppers would select at checkout. Once the transaction is completed, Sezzle pays the entire bill to the merchant upfront while the customer pays only 25% of their total purchase to Sezzle. The customer then continues to pay back the total cost in four easy installments to Sezzle until the entire bill is paid back in full.
For merchants
Sezzle can only be chosen at stores with approval from Sezzle and merchants must integrate Sezzle into their checkout process. At this time, Sezzle is only available for online purchases and does not offer any in-store payment plans unless a customer makes a purchase via the Sezzle virtual card.
For customers
Firstly, users must create their own Sezzle account. Once a user makes an account and signs in, they can select Sezzle as a payment method during the checkout process. Customers make payments directly to Sezzle. The first payment works as a 25% down payment. The following installments are also 25% of the total purchase with two weeks in between each payment due date. While Sezzle does not charge interest, there may be late fees for missed repayments. Sezzle links to user's debit or credit cards. Users are charged automatically for each repayment on the due date.
How to Use Sezzle for Your Business
For you to have Sezzle as a payment option for your shoppers, you must first receive approval from Sezzle. During the application process, Sezzle will ask you for basic information about you and your business. Be sure to be prepared with the following:
How long you've been in business for
An estimation of your gross annual sales
Social security number and your TIN for your business
Other business documents
It will typically take 3 business days for Sezzle to notify you if you are approved or not and what your transaction rate will be. These rates depend on your business credit score, annual sales, and how long you have been in business. After your shopper makes a purchase, it will take between 5-7 business days for you to see the funds in your bank account.
Online
To work with Sezzle, your website must have contact information, products available for purchase, a working checkout system, and shipping and return policies. Fill out the application and wait for Sezzle to contact you for approval. Once approved, Sezzle will provide you with a setup checklist to assist with integration. Additionally, in your merchant dashboard, you will see a unique API code to use for integration purposes with your website builder. The integration process will not always be the same for every website so it is best to reach out to a web developer or your website platform for integration.
How to add Sezzle to your online checkout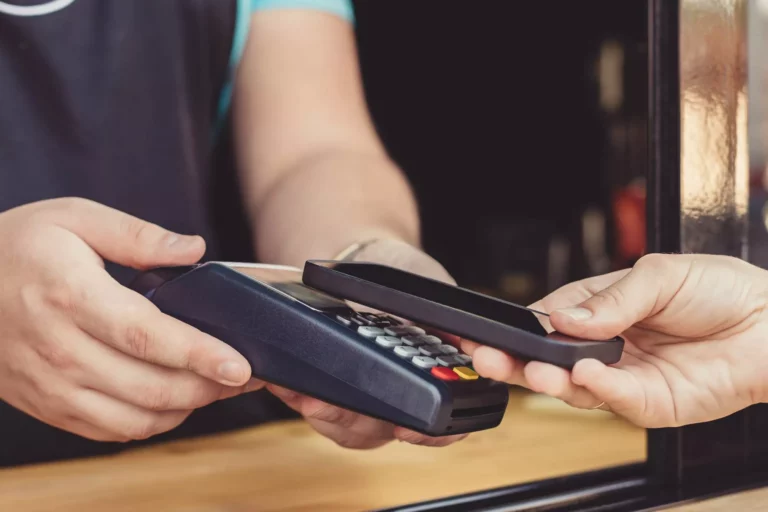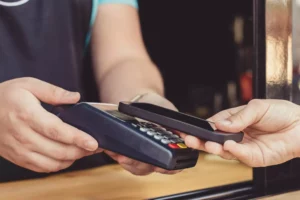 After approval for a merchant account, Sezzle provides a "setup checklist." This contains a guided walkthrough for the installation of their services. Once Sezzle is installed, you will add widgets to your site so that your customers can directly interact with Sezzle. These widgets show the service's payment breakdown on both the product and cart pages of your website. Sezzle has pre-made widgets available for the most popular eCommerce platforms, like Shopify. However, if you do not have a platform for your site or it is not one of the pre-built partners, you will have to create your own widgets. Luckily, Sezzle has an integration guide available for merchants in this situation.
Following this, you will use the setup checklist to add Sezzle as a payment option for your eCommerce store. After this, connect and verify your business bank account to your Sezzle merchant account so that you can receive your deposits. If you endure any problems during the setup process, simply submit a request to the Sezzle team for assistance.
In-Store
Sezzle is only available in-store by use of the Sezzle virtual card. This card is partnered with Apple Pay and Google Pay through the customer's virtual wallet. If your business accepts these alternative payment methods then customers can use them upon in-store checkout. However, if your brick-and-mortar store is not equipt for virtual payments, then you will be unable to offer any form of Sezzle payment in person.
Pros and Cons of Using Sezzle for Business
Integrating a BNPL service plan into your payment options can be a great way to offer more flexibility to your customers. We'll break down the pros and cons of partnering with Sezzle.
Pros
Sezzle assumes the risk of missed payments
Buyers have an option to finance purchases
No credit reporting unless customers opt-in
Interest-free payments for buyers
Increases average order amount
Reduces shopping cart abandonment
Cons
High flat-rate fee per transaction
Unavailable in store outside of virtual wallets
Doesn't partner with all eCommerce platforms
Prohibits certain industries
Merchant handles disputes
Takes 5-7 business days to receive deposits
Sezzle Merchant Fees
When applying, you must complete an application with information about your business. Based on the application, Sezzle measures the cost of the partnership depending on the size of the business and the products sold. Once a review is completed, they determine a rate.
How much does Sezzle charge merchants?
If interested, sellers must first set up an account. Luckily, there are no fees associated with the setup process. Because rates may vary with each merchant and their risk profile, you should take a close look at their merchant agreement form before signing their terms. Typically, merchants should expect to pay a flat-rate fee of 6% and $0.30 per transaction with Sezzle.
Sezzle Credit Limits
Sezzle sets a credit limit for each customer that will buy from your store. First-time users typically have a set range of $50 to $200. Customers with good repayment history may request an increase in their credit limit with Sezzle. Currently, the company does not have specific criteria that customers must meet to qualify for a certain credit limit.
Does Sezzle check credit?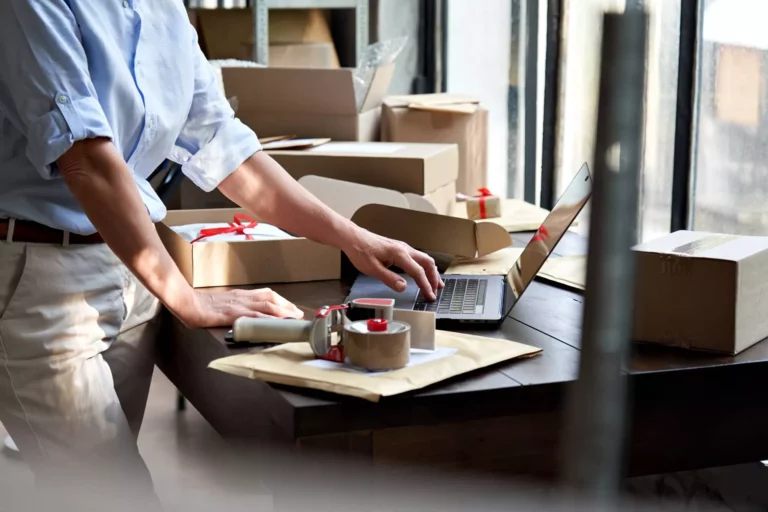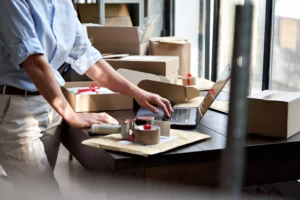 Sezzle runs a soft credit check for new merchants who are looking to partner with Sezzle. Luckily, this means that the credit check will have no kind of negative effect on your personal or business credit score. However, the credit check will help to determine the specific rates offered to you.
Does Sezzle affect credit scores?
While Sezzle performs soft checks that aim to not negatively hurt credit scores, they also disclose that those who open Sezzle accounts give the service express authorization to obtain their credit reports from the credit bureau. This suggests that under the right circumstances they reserve the right to perform a hard credit check on their users.
Does Sezzle report to credit bureaus?
Sezzle does not report any payment activity regarding their standard accounts. This is true whether the activity is positive, in that repayments are paid on time, or negative, in cases of late fees or missed repayment deadlines. However, shoppers who join Sezzle Up opt-in to report their payment activities.
Who Accepts Sezzle Virtual Card?
The Sezzle virtual card partners with Apple Pay and Google Pay. It is found in the customer's virtual wallet. Businesses that accept Apple Pay or Google Pay will be able to accept the Sezzle virtual card.
Sezzle Alternatives
There are several alternative BNPL apps available on the current market. Klarna and Afterpay are popular competitors. Both Afterpay and Klarna offer the same features as Sezzle. However, these two competitors currently partner with more brands than Sezzle. Additionally, Klarna and Afterpay can be used in-store and online while Sezzle currently only offers its services to eCommerce stores. On the other hand, Sezzle has far more options for smaller businesses. Klarna and Afterpay are better options for shoppers sticking to big-name retailers.
It is no secret the fees with Sezzle or any BNPL platform will cost you a lot. Another alternative is to accept credit card payments with a merchant account. You won't be able to use the BNPL feature but you will see lower fees per transaction and have more control over your credit card processing. Additionally, if you happen to be a high-risk merchant with a low credit score or a prohibited business type who will not be able to partner with Sezzle, then a merchant account is the perfect solution.
Is Sezzle a Good Fit for You?
Sezzle caters to smaller businesses, unlike their competitors. Sezzle also advertises its partnering stores, which see increased traffic as Sezzle directs users to their websites. While larger businesses already have customers, smaller businesses greatly benefit from Sezzle's suggestions posted on the main site. Stores looking to grow their businesses are ideal for Sezzle.
How to get Sezzle for your business
To partner with Sezzle, take a look at their approved industries list and apply directly on their website. Currently, the service is offered for major website platforms such as Shopify, Shopifyplus, Woocommerce, Wix, and more. An API integration method is offered for other website builders. Sezzle does not currently integrate with Facebook, GoDaddy, or Weebly.
Final Thoughts About Using Sezzle for Business
Sezzle operates an alternative payment solution for customers wanting to finance big purchases without seeing any interest fees. For a small eCommerce business, we say Sezzle is a great solution you can add to your list of payment options. If you can't seem to get over the high Sezzle fees or your business industry is prohibited, consider going with a merchant service provider that offers online payment solutions at a low cost.
Sezzle FAQs
Now that we've established exactly what Sezzle offers, let's dive into some frequently asked questions.
Does Sezzle build credit?
With the standard Sezzle account, users will not build credit. However, users who are confident that they will make payments on time may benefit from opting into Sezzle Up, an added feature that will report customer payment activities. Users who are unsure if they'll be able to meet payment deadlines should steer clear of Sezzle Up as it could negatively affect their credit score.
Is Sezzle safe to use?
Sezzle follows the Payment Card Industry (PCI) compliance standards created to keep customers' personal information and transactions secure. A completely secure payment method encourages buyers to purchase from your business.
Is Sezzle legit?
Sezzle assumes all credit risk for every transaction to build trust with their partnering merchants. Sellers will not be held responsible for ensuring payment from their customers. Additionally, merchants are not required to offer refunds or changes in policy when partnering with Sezzle. Sezzle prefers merchants to offer the same policies to Sezzle just like any other routine transaction in their store.
Can you use Sezzle anywhere?
Customers can only select Sezzle payments at participating online retailers. For in-store purchases with Sezzle, a customer must have the Sezzle virtual card. The customer simply adds the card to their Apple Pay or Google Pay wallet. From there, the customer uses the Sezzle virtual card just like they would any other card in their digital wallet. The only difference is that the Sezzle card allows installment payments.
How does Sezzle make money?
Sezzle makes money in two different ways. Firstly, the service charges partnering retailers a flat-rate fee on each transaction that selects their payment method. Secondly, Sezzle makes money from the customer if they miss or defer payments.
How does Sezzle handle missed payments?
Sezzle has a two-day late grace period for any repayment with no additional penalty. However, if a customer passes this grace period, Sezzle charges a $10 late fee. Additionally, if their account held insufficient funds that could not cover the automated payment, then the customer's account deactivates. Consequently, users remain unable to make additional purchases until the fees are paid.
Customers can look ahead and reschedule payments for up to two weeks later. It should be noted that Sezzle maintains a maximum of 3 reschedules per order. While the first rescheduling per every order is free, any additional adjustments to the repayment schedule will activate a rescheduling fee of $5.
How can you close a Sezzle account?
Users looking to close their account with Sezzle should visit their account profile and select the tab for closing an account. Simply follow the prompts and make sure all outstanding repayments are paid in full before permanently closing the account.
Does Sezzle have minimum or maximum purchase limits?
Merchants partnering with Sezzle can set their own purchase amount minimums. The Sezzle service does implement purchase maximums with shoppers. A customer's max purchase limit depends on a variety of factors such as how long they've been a Sezzle member, their credit history, their Sezzle payment history, and their order history.
When do products ship after paying with Sezzle?
Using Sezzle will not delay the shipping process. Customers do not have to wait until they have paid in full to receive their items. The item will ship when the customer makes the first payment at checkout. Sezzle pays the full amount to the merchant and then the customer pays the remaining balance to Sezzle. The store is not left waiting for the customer to complete payments and customers are not left waiting for their items to ship.
How are product returns handled through Sezzle?
In the case of a return, the merchant must refund the money to Sezzle. Once reimbursed, Sezzle refunds the amount to the customer. Depending on the value of the refund and the customer's current outstanding balance, Sezzle may cancel or reduce future payments as well as refund previous installments. If a merchant issues a refund in the form of store credit, cash, or any other way outside of the initial payment source, then the customer's Sezzle balance will remain unaffected. In this case, the customer must continue to make payments as if the return never occurred.
How long does Sezzle take to approve merchants?
Approval for a Sezzle account typically takes 3 business days. Merchants must fill out an online application to partner with Sezzle. Sezzle is known to have good customer service for both merchants and customers. There are certain businesses and industries that Sezzle will not partner with, so if you are unsure if your business will be approved, contact Sezzle directly.
How does Sezzle pay merchants?
While customers using Sezzle only pay for 25% of their purchase upon checkout, merchants who offer this BNPL service are paid in full minus transaction fees. When a customer selects Sezzle as their form of payment, Sezzle then takes on the responsibility of paying your business for the purchase. Merchants receive full payment for all purchases regardless of whether or not a customer repays their installments or not. The financial risk here is completely on Sezzle and does not fall on the merchant.