With the shift from shopping in person to eCommerce, online marketplaces have exploded over the last few years. Whether you want to expand your business or you're just beginning to sell products, an online marketplace is an excellent way to reach new customers, keep loyal returning customers, and boost your overall profits and sales. But, before you begin, it's important to understand the best platform to sell your products online. This depends on the product you sell, the customers you want to reach, and so much more.
Online shopping is becoming more prevalent thanks to its safety, convenience, and product versatility. In fact, the United States in first place when it comes to eCommerce markets.
What is an Online Marketplace?
Online marketplaces connect buyers and sellers and provide an opportunity for businesses to reach a wide range of customers. Since the birth of online marketplaces in the 1990s, the eCommerce market has rapidly grown and led to a remarkable increase in online sales.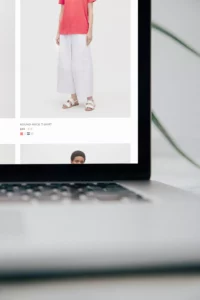 Some examples of online selling platforms are:
Amazon
eBay
Craigslist
Google Express
Etsy
Walmart
These platforms are just the beginning of the hundreds of eCommerce marketplaces you'll find all over the Internet. Facebook provides an online marketplace where its users and buy or sell goods throughout their community or within a specific radius of their location. There are also smaller platforms, such as Bananza, Fullbeauty, Tanga, and so many more.
How do Online Marketplaces Work?
There are several moving pieces to an online marketplace and every process may vary depending on the platform you choose to work with. In general, when you set up your account on any platform, you'll start by giving your information and listing your first product. Once the initial steps of the account set up is complete, you can track your product. Engagements can be monitored on a daily basis until you begin to establish your brand. When your product has gained momentum, you can check weekly, then monthly.
So, what happens once a customer makes a purchase? Let's take a closer look.
Step 1: An Virtual Transaction Takes Place on an Online Marketplace
Much like any online purchase, your customers may feel hesitant to purchase a product directly from your website. But, if you're selling on these major marketplaces, your customers will likely feel more secure with their financial information and more confident when they make a purchase.
When they buy a product, a virtual transaction takes place on the online selling platform. A benefit to selling on an online marketplace, such as Amazon, is the trusted reputation these companies have earned and the security features they have to offer.
These eCommerce giants provide a convenient checkout process using virtual terminals and secure shopping carts, which may mean your customers will feel more secure making their purchases. A buyer will provide their debit or credit card information via the online platform. From there, the marketplace and your business will receive profits.
Step 2: The Information is Sent to the Seller
When a purchase is complete, the product information is sent to you for fulfillment. One of the many features of selling on these marketplaces is customer payment information is never shared with you, protecting you and your business from liability when it comes to compromised payment information. Instead, the platform will disperse the funds when the purchase is made.
Step3: The Seller Fulfills the Order
When you have the product and buyer's information you need, you can begin packaging and sending out the order. Depending on which platform you choose to sell your product may depend on whether you fulfill the order. Amazon offers their sellers an order fulfillment option that's completed at the company's warehouses. However, most platforms require product fulfillment to be completed by the seller.
Step 4: The Seller and the Online Marketplace Profit
Once the order is successfully fulfilled both the seller and marketplace will receive products. Because you're using a service, like eBay, the platform will earn a percentage of your sales. Marketplaces can earn profits when shoppers click, view, or purchase your item.
4 Online Marketplaces to Consider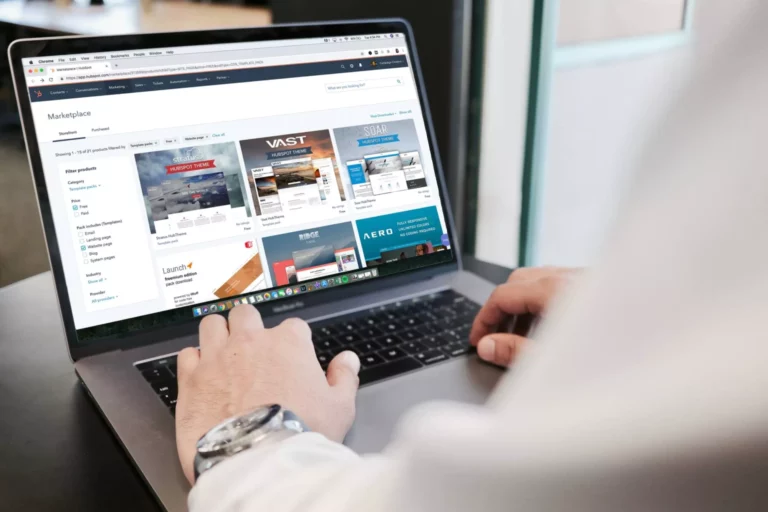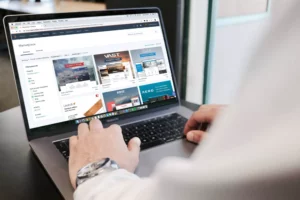 The best online selling platform for your business is dependent upon who you're trying to reach and your budget. Every online marketplace has different audiences, listing fees, and other requirements. So, if you're searching for ways to expand your profits by becoming a third-party seller on these platforms, you should consider which is most suitable for your brand by researching and understanding the features and requirements each platform has to offer.
Amazon
It's no question to consider Amazon as one of your selling options. With its large audience, fast shipping, and easy signup process, this platform is perfect for newcomers. However, to be successful on Amazon, sellers must have a broad understanding of how to sell on this marketplace.
eBay
eBay is an online auction site that allows its shoppers to bid on specific products. Once the bid is complete, the seller will give their product to the highest bidder. This website is open to selling anything on the website but has a list of banned products you can't place for sale.
Etsy
This platform is perfect for creatives who want to expand sales by selling their artwork, vintage products, handcrafted goods, and more. To better understand if Etsy is the best platform for your business, it's important to understand their fees, policies, and brand building requirements.
Facebook Marketplace
Facebook is the perfect option for reaching several customers based on the demographics you choose. The social media giant allows its shoppers to filter their search results based on price, product, and location. This marketplace is the right choice for reaching an extended audience and building your brand.
The Benefits of Selling on an Online Marketplace
Branching out beyond the traditional brick and mortar setup may offer your business numerous benefits that you won't find by selling in a shop. Because online shopping is increasing and the number of shoppers who prefer using these online marketplaces to shop and compare prices, your business can compete with other sellers, expand your products, and so much more, including:
Reduced marketing costs
Extended customer reach
Convenient ways to price match
Trust between buys and sellers
The Future of Online Marketplaces: Global Expansion
So, what does the future look like for online marketplaces? These platforms have biome increasingly popular and continue to grow due to COVID-19. The future of eCommerce is often unpredictable, but brands should be adaptable to the ever-changing ways consumers shop.