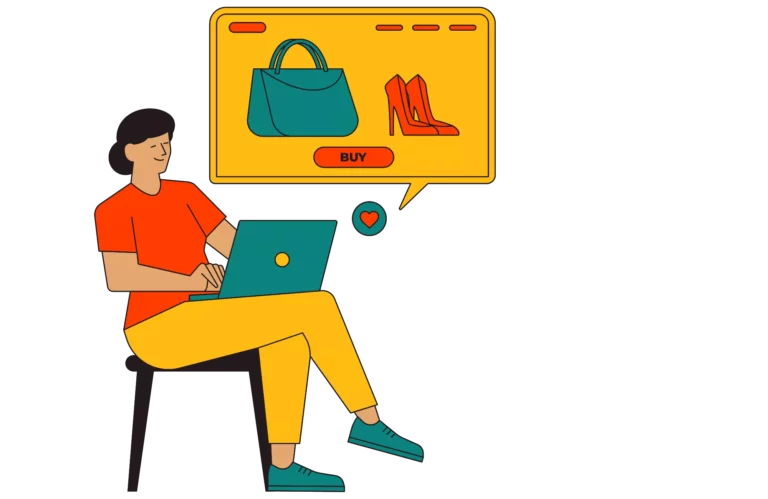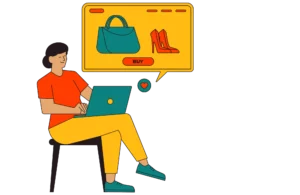 Splitit makes managing large payments easier. While credit cards, lines of credit, and personal loans help reduce the upfront burden of large purchases, they come with interest and other fees. Consumers now have access to a range of "buy now, pay later" (BNPL) services, like Splitit, that offer payment installments without any interest or hidden fees. This makes installment purchases much more accessible for consumers.
Likewise, businesses that sell large-ticket items may struggle to find customers that can afford outright payments. Using a BNPL service expands the marketplace, providing more customers access to expensive products and services. The global buy now, pay later industry was estimated to be worth more than $125b in 2021 alone. With various BNPL services to choose between, it's more important than ever for businesses to partner with solutions that offer the correct benefits.
In this guide, we explore Splitit: one of the leading payment installment services in the United States. We overview how Splitit works, what features are included in the platform, who can use Splitit, and alternatives that could save you money. Let's find out if Splitit is best for your business!
What Is Splitit?
Splitit is an installment service that helps customers split purchases into multiple payments. The company, which began developing its services in 2012, raised more than $260m in funding and is now publicly listed. Its founders include Alon Feit and Gil Don.
Unlike many other BNPL services, Splitit allows users to utilize their credit cards to verify funds for installment plans. This helps customers skip credit checks and other invasive application processes.
How Does Splitit Work?
While many BNPL services use credit checks to determine a customer's creditworthiness, Splitit has an entirely different process. Instead, Splitit checks the available credit on a customer's credit card to determine if they can afford a payment plan.
Next, Splitit places an authorization hold for the value of the purchase on the customer's credit card. As customers pay installments, the authorization hold is reduced by the amount paid each month. Once the total balance is paid, the authorization hold is entirely removed.
While the authorization hold will reduce the credit card's available credit, the customer will not pay credit card interest on the hold as it is not a finalized purchase. Additionally, as the customer does not pay interest or fees to Splitit, the entire payment plan is free.
All of this occurs via an easy-to-use checkout portal that merchants can integrate with their online shopping carts. It's simple for both merchants and customers to use the Splitit payment function, as the customer only needs to input their credit card details to begin the purchasing process.
So, how does Splitit make money if it doesn't charge customers fees or interest? This BNPL service charges merchants for using the platform. Costs vary depending on whether the merchant wants the entire payment upfront or whether they will accept payment in installments (it's cheaper for the merchant to accept installments). Let's take a look at some general merchant costs for Splitit below:
Entire Payment Upfront: Starting at 2.5% of the purchase total (often a larger percentage for new businesses – contact Splitit for a quote)
Payment in Installments (Same Installments Customer is Paying): $1.50 + 1.5% of the purchase total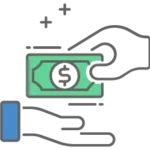 Is there a minimum and maximum purchase size when using Splitit?
Splitit does not advertise a minimum or maximum purchase size. However, many merchants will advertise their own minimum purchase sizes to customers. You can restrict customers from using Splitit on small ticket items.
Is Splitit Safe?
Splitit is a safe option for your customers because the company does not sell your customers' data or try to upsell them to other products. Splitit's financial relationship is with its merchant partners – it is the merchant that pays usage fees and supports the Splitit integration.
Who Can Use Splitit?
Businesses around the world can use Splitit to offer installment plans to customers. Splitit partners with Mastercard, Visa, Discover, and Union Pay, which means this service is available to any customers that use credit cards from these card brands (regardless of geographic location).
Splitit can seamlessly integrate with a range of leading eCommerce services. Below, let's take a look at the eCommerce platforms compatible with the Splitit app:
Shopify
Wix
Salesforce Commerce Cloud
BigCommerce
WooCommerce
Magento
Also, if you don't see your eCommerce service on the above list, don't worry – Splitit also offers custom integrations that help all types of online businesses take advantage of BNPL services!
Who Accepts Splitit?
While Splitit doesn't have as large of a presence as some of its industry competitors – such as Afterpay – plenty of retailers take advantage of this unique BNPL service.
So, who accepts Splitit? Let's take a look at some of the Splitit stores featured on the company's website:
My Protein
House of Bling
Sundays
My Vegan
Zavvi
Art Hide
Mankind
Lyma
VirginPure
Mobvoi
Simba
Sleep Envie
Canyon Bicycles
Splitit Key Features
A payment installment service is only as good as the features that it offers to its users. While you should make sure that Splitit is a good fit for your business model, it's also critical to view the platform from the angle of your customers. Let's take a look at the key features included in Splitit: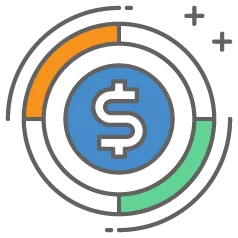 No fees or interest
First and foremost, Splitit does not make customers pay fees or interest, making it an affordable option for installment purchases. Unlike credit cards, lines of credit, and other financing options, such as PayPal Credit, Splitit makes it simple to access fee-free installment plans – a desirable feature for your customers.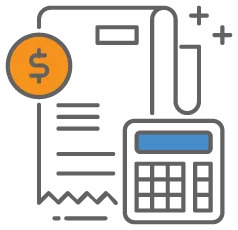 Easy payment terms
Splitit makes it simple for customers to pay their installment plans. The first installment payment occurs at the time of purchase. Next, customers can choose payment plan lengths between three and 36 installments, giving them full control of how much they want to pay each month.
Once the sale is complete and the first payment is received, Splitit will automatically bill the customer's credit card for the installment every month.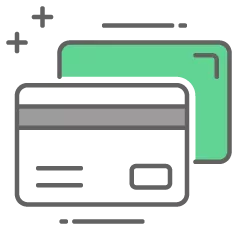 Credit card compatibility
Splitit allows customers to use available credit on credit cards to verify funds for installment plans. As mentioned earlier, Splitit will place an authorization hold on the customer's credit card until full payment is finalized (although it will reduce the authorization hold amount each time the customer makes on-time installment payments).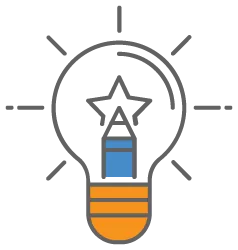 Customer loyalty perks
When customers know they have a reliable BNPL partner that offers zero interest plans and other ease-of-use benefits, they might choose to make large ticket purchases from your business again. Additionally, Splitit users can access air miles and other benefits associated with their credit cards when they pay installment plans.
Splitit Pros & Cons
Let's explore the pros and cons of using Splitit: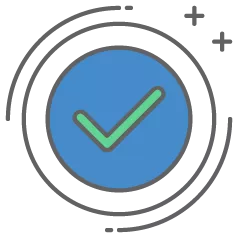 Pros
As you can tell, there are many advantages associated with Splitit. Let's take a look at some of the benefits of this service below:
| | |
| --- | --- |
| No Interest Payments | Unlike credit cards and other forms of financing, Splitit does not charge customers interest payments. Customers can split payments across as many as 36 installments without incurring any interest! |
| No Hidden Fees | In addition to no interest payments, customers won't find any hidden fees if they choose to work with Splitit. In fact, Splitit doesn't even charge late fees! |
| Quick Setup Process | Splitit is truly hassle-free for your customers. There's no need to sign up for an account or complete lengthy applications. It only takes a matter of minutes to process a transaction with Splitit. |
| Option to Make Additional Payments | Customers can make additional contributions if they want more control over their Splitit payments. There's no need to wait for the full installment plan to be complete if your customers want to pay early. |
| Easy-to-Understand Fees for Merchants | Splitit makes money by charging merchants a commission for its BNPL features. Merchants can choose to receive the entire purchase total upfront or receive the money in the same number of installments the customer pays. It's typically cheaper for merchants to receive payments in installments. |
| Global Presence | Splitit partners with Visa, Mastercard, Discover, and Union Pay, which means anyone using these cards around the world can take advantage of its installment plans. This is a truly global BNPL provider! |
| No Credit Checks | Last but certainly not least, Splitit does not check credit reports, which means that your customers will not suffer from credit score damage by choosing to use this payment option. Instead, Splitit verifies if your customer has the available funds on their credit card to determine if they are eligible for services. |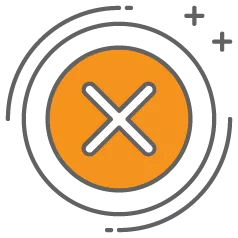 Cons
While Splitit undoubtedly comes packed with a range of benefits, there are a few disadvantages to consider:
| | |
| --- | --- |
| Limited Retail Partners | While plenty of businesses around the world use Splitit, it has a relatively small footprint compared to other BNPL providers. While this isn't a dealbreaker, it means that customers may be less aware of the Splitit brand. |
| Funds Held On Credit Card | When a customer uses Splitit, an authorization hold is placed on their credit account. This means that the customer's available credit will decrease. Some customers may find this annoying and prefer to use a traditional loan that doesn't impact their credit card. |
| No Credit Improvement Benefits | When consumers opt to use financing, it can also help them improve their credit. Making credit card payments and paying down other types of loans can reflect positively on a credit file. However, as Splitit does not report successful payment information to credit bureaus, this BNPL service will not help customers improve their credit scores. |
| Limited Payment Options | While Splitit partners with Mastercard, Visa, Discover, and Union Pay, there's one glaring omission – American Express. Unfortunately, your customers cannot use American Express with this platform (yet). |
| Customers Need an Existing Credit Card | Unlike other BNPL services, which can issue loans or provide credit without tapping into existing credit lines, Splitit users must have a current credit card. This platform does not work with debit cards and does not issue traditional loans. This will not be a viable option for anyone without a credit card. |
How does Splitit Compare to Other BNPL Platforms?
There are plenty of other BNPL services to choose from if you don't enjoy the features included in Splitit. Let's compare Splitit to some other leading services available to business owners: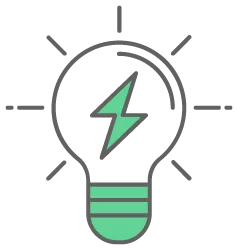 Splitit vs Affirm
Affirm is a BNPL provider that performs soft credit checks on customers. The company issues finance with interest, so while customers don't need a credit card (like Splitit), they can end up paying interest on the borrowed amount if they don't choose the "Pay-in-4" option. Affirm also has fewer installment options. Affirm's maximum installment number is 12, compared to Splitit's 36.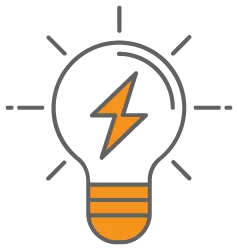 Splitit vs Afterpay
Another popular BNPL service is Afterpay, an Australian financial services provider used worldwide. Afterpay has a simple installment model: customers pay the entire balance in four payments over six weeks. A soft credit check occurs during the initial purchase process.
Unlike Splitit, which doesn't charge late fees, Afterpay users incur up to 25% fees for paying installments late. However, like Splitit, Afterpay does not charge customers interest.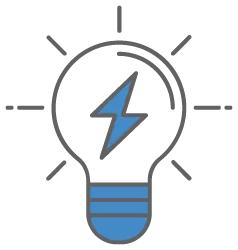 Splitit vs Sezzle
Sezzle is another BNPL service that offers interest-free payment plans. Sezzle allows customers to pay four installments over six weeks. You can also use your credit card to pay the installments.
Again, this is another BNPL service that performs a soft credit check before approving customers for financing. So while this credit check won't impact your credit score, you will need a base level of credit to gain approval for a purchase.
At present, Sezzle is only relevant for US and Canadian customers. Splitit is a much more robust option if you have an international customer base.
Is Splitit a Good Idea for Your Business?
BNPL services can certainly help you increase your revenue, but might not be the most cost-effective solution for your business. BNPL services typically cost double the amount in transaction fees when compared to traditional merchant accounts.
The average transaction fee for a merchant account is 1.75% + $0.30, while the average transaction fee for a BNPL service is 3.4% + $0.30.
This means that if you were to process a $100 transaction with a merchant account, you would pay $1.75 in fees. If you were to process the same $100 transaction with a BNPL service, you would pay $3.40 in fees.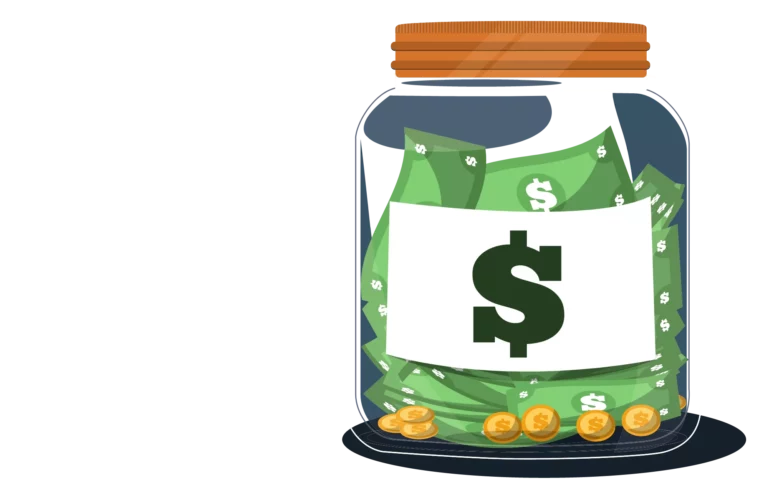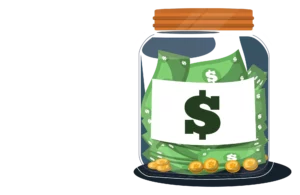 The $1.65 difference may not seem like much, but it can add up quickly when you're processing a high volume of transactions. For example, if you process $10,000 in sales per month, you would save hundreds with a merchant account ($1,750 in fees vs. $3,540 in fees).
Additionally, merchant accounts give you more control over your payments. With a merchant account, you have the ability to accept multiple types of payments (credit cards, debit cards, ACH transfers, etc.), set up recurring payments, and implement fraud prevention measures.
BNPL services, on the other hand, are much more limited in terms of functionality. For example, most BNPL providers only allow you to accept credit card payments. And because BNPL transactions are considered "cash advances," they typically don't offer the same fraud protection measures as merchant accounts.
So, is a BNPL service right for your business? It depends. If you're looking for a simple way to accept credit card payments and don't mind paying higher fees, a BNPL service may be a good fit. But if you want more control over your payments and want to save on transaction fees, a merchant account is the better option.
Final Thoughts on Splitit
Now that you understand the core features and benefits of Splitit, it's time to decide if this is a BNPL option you want to offer to your customers. With easy payment options, no interest, and a unique no-credit-check process, it's a good option to consider, but don't forget to weigh in the benefits of an eCommerce merchant account, as it can save you thousands of dollars in the long run.
Splitit FAQs
Let's explore some questions and answers about other topics related to Splitit and its services:
Is Splitit legit?
Yes. Splitit is a legitimate company that provides payment installment services to clients throughout the United States. While Splitit doesn't have as many retail partners as some of its industry competitors, the company does have a growing presence with businesses that want to offer credit check-free installment solutions to customers.
How does Splitit handle returns?
Splitit does not handle returns directly. Returns are the responsibility of the merchant. Make sure to create a return policy before offering this service. If a customer returns a product under a merchant's return policy, Splitit will cancel or adjust the customer's payment plan after notification from the merchant.
Can Splitit be used to pay bills?
Splitit is only accessible via merchants that partner with the Splitit platform. Customers cannot use it to pay general bills.
When do products ship after a Splitit purchase?
Splitit does not delay product shipments. Shipping and other fulfillment services are the responsibility of the merchant. Using Splitit to purchase items should not impact the delivery process.
Does Splitit check your credit score?
No. One of the best parts about using Splitit is that no credit checks are involved. Instead, Splitit checks the balance of your credit card to ensure you have enough money to pay the bill in full.
Splitit will use authorization holds to verify that you have funds, which means you can take advantage of payment installments without credit checks or interest accumulation.
Does using Splitit affect your credit score?
No. Splitit does not check your credit score before approving your BNPL request, so it won't impact your credit score. This is because no "hard inquiry" will appear on your credit report.
However, if you don't complete your payments on time, this can impact your credit score. Defaulting on Splitit payments can damage credit.
Does Splitit report your payment activity to credit bureaus?
No. This is one of the downsides of Splitit. While it's nice the company does not check your credit when you request an installment plan, it also doesn't report successful payments. This means it's not a good service if you need to build your credit.
Is Splitit available in all countries?
Splitit is a truly global solution. You can use this service anywhere that issues Mastercard, Visa, or Discover credit cards. This makes it a viable option for businesses with an international customer base. However, remember that American Express is not currently compatible with the Splitit platform.