Continuing its dominance of the payment industry, PayPal recently introduced a buy now, pay later service: PayPal Pay in 4. A unique payment option, PayPal Pay in 4 allows customers to split their transaction total over four equal installments. These buy now, pay later services make it easier for customers to offset the upfront cost of goods and services, which helps merchants increase sales. A true win-win! This guide explores PayPal Pay in 4—how it works, its benefits, the associated costs, and how it compares to other BNPL services in today's market. Let's get started!
What Is PayPal Pay in 4?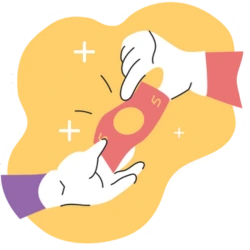 In 2020, PayPal released PayPal Pay in 4 as a buy now, pay later (BNPL) solution.[1]PayPal. "PayPal Introduces New Interest-Free Buy Now Pay Later Installment Solution". Accessed December 6, 2022. Through PayPal Pay in 4, the platform offers short-term installment loans to customers seeking access to free financing. Yes, free. As long as customers pay their four installments on time, they do not incur fees or interest.
Merchants utilizing PayPal within their business operations can enable this BNPL payment option within their PayPal payment terminal, after which customers may select the option during checkout. If a customer chooses to pay with PayPal Pay in 4, the merchant pays their standard PayPal processing rates as they would for a normal payment.
How Does PayPal Pay in 4 Work?
When a customer chooses PayPal Pay in 4, the cost of the item is split into four equal installments. The first payment must be made immediately, meaning the customer pays 25% of the purchase price upon the initial transaction. PayPal will charge the same payment method every two weeks until the remaining three installments are paid. The entire process occurs automatically over a six-week period.
Customers should be aware that while PayPal doesn't charge interest or late fees, payment defaults are reported to collection agencies.
---
Pros & Cons of PayPal's Buy Now Pay Later
PayPal Pay in 4 Pros
Quick, painless application process: It only takes a few minutes to apply within the PayPal user portal.
No hard credit checks: PayPal only utilizes soft credit checks when assessing eligibility, meaning an application won't impact your credit score.
No fees: Customers won't pay fees or interest if payments are made on time.
No merchant fees: Merchants are not subject to additional fees in order to access this payment option.
Makes purchases more accessible: Splitting the cost of purchases over four payments makes products and services more accessible to consumers.
PayPal Pay in 4 Cons
An upper limit on purchases: PayPal Pay in 4 doesn't support purchases over $1,500, making it unsuitable for large purchases.
PayPal users only: Only PayPal users and PayPal merchants can access this benefit.
Credit checks apply: While PayPal doesn't perform hard credit checks, the company still requires a favorable credit score for access to this service.
No flexibility on installment numbers: It only offers four-installment repayment plans.
First payment required at time of purchase: The first installment is due when a purchase occurs, meaning customers must immediately pay 25% of their total amount.
---
Who Benefits From Using PayPal Pay in 4?
One of the most favorable elements of PayPal Pay in 4 is that it benefits customers and merchants. When customers choose PayPal Pay in 4, they benefit from access to interest-free installment payments. By splitting the purchase cost over multiple payments, consumers can afford large-ticket items of up to $1,500 without applying for other forms of financing. That said, it's pretty easy to see how the payment plan benefits merchants—their free access to a BNPL service makes their products more accessible, potentially increasing their sales.
Which Customers Are Eligible to Use PayPal Pay in 4?
Customers with a PayPal account who have passed a soft credit check are eligible to use the service. However, the online store at which they're making a purchase must have this payment option enabled.
What products are eligible?
Most products are eligible for PayPal Pay in 4, but the purchase total must be between $30 and $1,500 to qualify.
How Much Does PayPal in 4 Cost?
As with any payment solution, choosing an affordable option is crucial. While BNPL services can make the upfront cost of a product more accessible, they can carry interest, fees, and other costs—making the price unaffordable in the long run. So, how does PayPal Pay in 4's cost stack up? Let's find out!
Customer costs
If eligible, PayPal users do not pay to access PayPal Pay in 4. Additionally, there are no applicable fees or interest if the dictated payments are made in full and on time.
Merchant costs
Merchants are not subject to any additional fees when customers choose this payment option. As a merchant, you'll pay your standard PayPal processing fees, regardless of whether a customer pays via debit card, credit card, or buy now, pay later option.
---
How Does PayPal Pay in 4 Compare With Competitors
While PayPal Pay in 4 offers many easy-to-use benefits to customers and merchants, there are many competitors also offering buy now, pay later services. In fact, the BNPL industry is predicted to exceed $3.6 trillion globally by 2030.[2]Fintech Futures. "Buy Now Pay Later Market Size is projected to reach USD 3.68 Trillion by 2030, growing at a CAGR of 45%: Straits Research". Accessed December 6, 2022. Below explores some of the most popular BNPL services in today's market.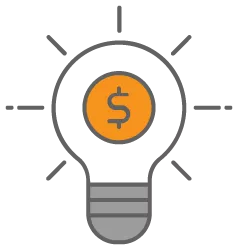 Affirm
A buy now, pay later firm founded in 2012, Affirm provides two options to its users. Customers can choose to split the purchase cost over four installments or they can opt for other monthly payment choices. Customers won't pay fees or interest with the four-installments plan, whereas the monthly payment option is subject to certain fees and associated interest.
However, Affirm charges merchants for its services. Each transaction has a baseline fee of $0.30 and a merchant discount rate of up to 5.99% per transaction—making this much more expensive than PayPal Pay in 4.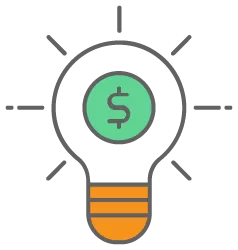 Afterpay
Quite similar to PayPal Pay in 4, Afterpay finances transactions with a short-term installment loan of four payments over a six-week period. The first of these payments are processed at the point of purchase, meaning the customer pays 25% of the purchase up front.
The main difference between Afterpay and PayPal Pay in 4 is that the former pays the entire transaction amount to the merchant at the point of purchase. Additionally, Afterpay charges merchants a $0.30 per transaction fee, as well as between 4-7% of the transaction.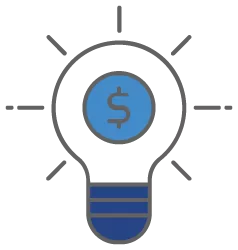 Klarna
Like PayPal Pay in 4, Klarna uses soft credit checks to provide short-term financing to consumers. However, some Klarna loans carry interest rates of up to 29.99%, though many are interest-free if the customer pays the loan in full by a specified date.
Merchants utilizing Klarna will pay $0.30 and a variable fee of 3.29%, meaning this service will likely cost businesses more than standard PayPal payments.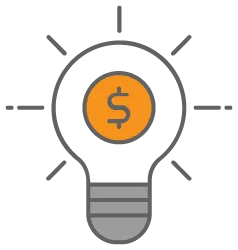 Sezzle
Sezzle offers a range of benefits to merchants seeking a buy now, pay later solution. First, it takes on the risk of missed payments, meaning businesses won't need to worry about financial exposure impacting their cash flow. Secondly, there are interest-free payment periods available to customers, making purchases more accessible to consumers everywhere. However, Sezzle charges merchants fees for their services. With each transaction, merchants pay $0.30 and a 6% fee per transaction.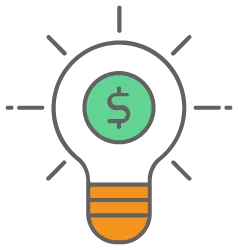 Perpay
Perpay hosts an online marketplace that customers can use to purchase goods and services with its BNPL option. However, as Perpay doesn't publicly list its merchant fees, you'll need to ask for a quote before determining the affordability of the service.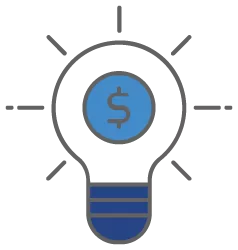 Splitit
Offering a range of installment loan options, Splitit is an excellent choice if you want to offer flexibility to your customers. Splitit's merchant fees begin at 1.5% + $1.50 per transaction but increase depending on the transaction.
---
How to Apply for Pay in 4 by PayPal
PayPal makes it simple for customers to apply for PayPal Pay in 4. When checking out on an eligible business's website, customers can select PayPal Pay in 4 in the checkout portal. Once selected, customers enter personal details, read the loan agreement, and confirm they want to apply for buy now, pay later financing.
After a quick credit check, PayPal will issue a financing decision. (This should only take a few seconds.) Next, customers pay the first installment—25% of the purchase cost. The remaining payments are charged every two weeks until the balance is paid.
How to Set Up Pay in 4 for Your Customers
Setting up PayPal Pay in 4 is simple, but the process varies depending on how you manage your online store. If you use a third-party eCommerce platform, you will need to change your PayPal "messaging" through your eCommerce dashboard. Fortunately, PayPal offers instructions on changing your options for all of the major eCommerce brands. Likewise, PayPal's website has information if you need to set up PayPal Pay in 4 on a custom site.
Paypal 4 Payments Customer Reviews
Choosing a BNPL solution with a good reputation can help you elevate your own business's reputation. For example, if your customers have a bad experience with your BNPL service, they will likely associate that experience directly with your business too.
So, what do customers think of PayPal Pay in 4? While the specific payment plan doesn't have individual reviews, PayPal Credit—the platform's other consumer financing option—has mixed reviews online.[3]Consumer Affairs. "PayPal Credit". Accessed December 6, 2022. Much of the criticism appears to be due to PayPal's financing as a whole, rather than the loan process itself.
PayPal Pay in 4: Final Thoughts
If you utilize PayPal in your business operations, PayPal Pay in 4 is an additional payment option you may offer to your customers. However, Pay in 4 is just an extension of using PayPal for your payment processing needs. As such, it's important to understand how the company operates altogether, especially if you're relying on them to process your business's transactions.
Because PayPal is known for closing accounts abruptly, it's not the most dependable payment solution, despite its widespread popularity. Fortunately, PayPal doesn't have a monopoly on BNPL services in today's market. Most available BNPL services offer easy integration with payment processors, so you can reap the benefits of this new form of transaction financing with a more reliable credit card processing provider!
FAQs: PayPal Pay in 4
Can a request for PayPal Pay in 4 be denied?
Yes. When you request PayPal Pay in 4 as a customer, PayPal runs a soft credit check to determine if you're eligible for financing. If your credit score is deemed too low to qualify for PayPal Pay in 4, your application will be denied.
Can a PayPal balance be used to repay the loan?
Currently, PayPal does not allow you to use your PayPal balance to cover the cost of PayPal Pay in 4 payments.[4]PayPal. "Questions about Pay in 4 repayments". Accessed December 6, 2022. When you choose PayPal Pay in 4 during checkout, PayPal automatically sets up your remaining installment payments to be deducted from your original payment method (i.e., the card used for the transaction). However, PayPal users can log into their dashboards and pay the remaining balance off with their credit card at any time.
Is PayPal's buy now pay later a loan?
Depending on which PayPal BNPL product you use to purchase an item, you may be using a loan. With PayPal Pay in 4, customers access an interest-free installment loan. With traditional PayPal Credit, customers tap into a line of credit.
What stores accept PayPal Pay in 4?
Online stores compatible with PayPal have access to PayPal Pay in 4. While there's no central list of businesses offering this service, you should be able to quickly identify if an online retailer offers PayPal during the checkout process.
Is there a limit for PayPal Pay in 4?
Yes, the current limit for PayPal Pay in 4 is $1,500. While this limit can still help customers split the cost of large-ticket items into multiple installments, it's clear this payment option won't work for extremely large purchases.
Can PayPal's Pay in 4 be used outside the US?
Currently, PayPal Pay in 4 is a product based in the US. However, PayPal has other BNPL services available in overseas jurisdictions. In the UK, consumers have access to PayPal Pay in 3, which offers PayPal users the ability to split transactions of up to £2,000 over three installment payments.[5]PayPal. "Buy now and pay later with Pay in 3". Accessed December 6, 2022.
How do returns work if my customer used PayPal Pay in 4 for the purchase?
If your customer used PayPal Pay in 4 and requests a refund, you can refund them easily via your PayPal dashboard.
Does PayPal's four-payments system build credit?
While PayPal will perform a soft credit check to assess your eligibility for their BNPL service, it won't impact your credit. While you won't be able to build your credit with this service, it's important to complete your payments in full and on time. PayPal reports defaulted payments to credit bureaus if you don't honor your payment obligations.