As one of the most commonly used payment service providers, PayPal's business transfer limits are something with which business owners utilizing the platform should be familiar. These transfer limits—which vary based on payment type and amount—are in place to protect PayPal users. If you're using PayPal within your business operations, read one to understand what PayPal's transfer limits are, the different transfer limits to which you may be subject, and why they exist in the first place.
Why Is There a PayPal Transfer Limit?
Unfortunately, PayPal's popularity has resulted in its being targeted by scammers, fraudsters, and other malicious actors. As such, PayPal Business accounts are subject to a set of transfer limits to help protect users and their connected business bank accounts from errors, fraud, and other related issues. These limits verify a business owner's identity, prevent users from making costly mistakes, and protect users from various types of fraud.
Note: Please refer to our comparison of PayPal Business accounts and PayPal Personal accounts for information about their differences.
What Are the Minimum and Maximum Transfer Limits for Businesses?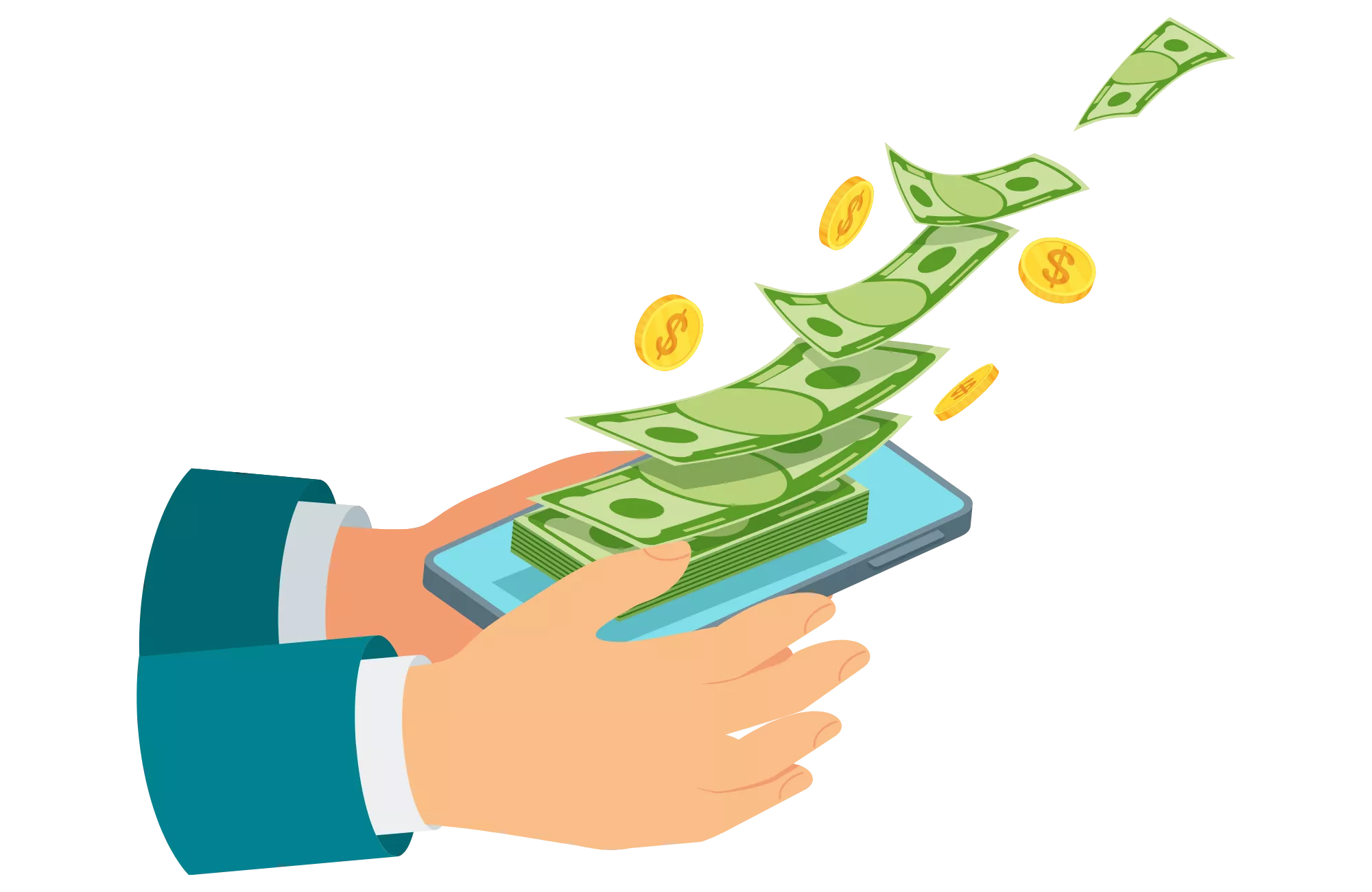 PayPal Business accounts have a standard minimum and maximum transfer limit. Visible when making a payment, these limits may be unique to your account. Once PayPal has fully verified you and your business, limitations usually shrink.
Users not signed up with PayPal can send one-time payments of up to $4,000.[1]PayPal. "What's the maximum amount I can send with my PayPal account?". Accessed December 5, 2022. Unauthorized PayPal users (those not yet verified) are subject to a minimum transaction of $0.01, a maximum transaction of $4,000, and the ability to withdraw $500 from their bank account once a month. Authorized PayPal users (those officially verified) are subject to a minimum transaction of $0.01 and a maximum transaction of $60,000. For authorized users, some transactions may be limited to $10,000 at PayPal's discretion.
Different Types of PayPal Instant Transfer Limits
Instant transfers offer PayPal users a quick way to pay or receive funds via credit or debit cards from accepted banks. An instant transfer incurs a 1.5% fee on each transfer ($0.50 fee minimum) and is deposited within 30 minutes. However, the amount allowed to be transferred instantly is dependent on the type of PayPal account.
Debit Card Transfers
For instant transfers to a debit card:
Minimum transfer amount: $1
Maximum transfer per transaction: $5,000
Maximum transfer per day: $5,000
Maximum transfer per week: $5,000
Maximum transfer per month: $15,000
Bank Account Transfers
If your instant transfer is to a bank account, your limits are higher because bank account transfers are for verified users only:
Minimum transfer: $0.01
Maximum transfer per transaction: $25,000
Note: The above fees are not all-inclusive. PayPal Business account users are subject to different fees depending on the type of transaction.
Where Can I Find My PayPal Sending Limit?
You can find your PayPal sending limits in three easy steps:
Log into your PayPal account.
At the top of the page, select "My Account."
Select "View Limits" located next to your PayPal balance.
How to Lift PayPal Business Transfer Limits
Verifying your account with PayPal is the only way to raise your transfer limits to a maximum of $60,000. Once a user reaches the "verified user" status, you cannot raise the limit further. Therefore, PayPal Business account owners should verify their account as soon as they sign up with PayPal Business to reap the full benefits of their account and avoid snags in cash flow.
Can I lift an instant transfer limit?
No, the limits are set by PayPal.
How to Verify My PayPal Business Account
You can verify your PayPal Business account with the platform's buy now, pay later service PayPal Credit or by providing your banking information. With PayPal Credit, there is an application process in which you provide personal information for a line of credit. Meanwhile, verifying with bank information requires you to connect your bank account or link your credit or debit card directly to your account.
It is recommended business owners verify their accounts with banking information. To verify your bank information you must do the following:
Log in to your PayPal account.
Confirm an email address or phone number in the "Summary" section.
Select the "Wallet" tab, then the "Link Bank" tab.
Enter your banking institution's name, your account number, and your routing number.
PayPal will send two small deposits from your account along with a verification email.
In this verification email, you must provide the two amounts PayPal deposited in your account.
Once verified, you'll be subject to PayPal transaction limits for authorized users.
Final Thoughts on PayPal Business Transfer Limits
If you're a small business owner, PayPal can be a great asset enabling customers to easily make payments online through their secure system. However, if you're a business running large transactions, PayPal may consider you "high-risk," which can lead to the termination of your account and the inability to process payments. If you find the transfer limits to be a pain point or would like more control over your payments, closing your PayPal Business account and obtaining a merchant account may be a better option.
A merchant account allows your business to accept debit and credit cards with custom limitations matching your business's payment processing behavior. You go through a full underwriting process, which often leads to more favorable terms, better customer support, and lower processing fees. In the end, it's important to choose the credit card processing solution most beneficial for you and your business.