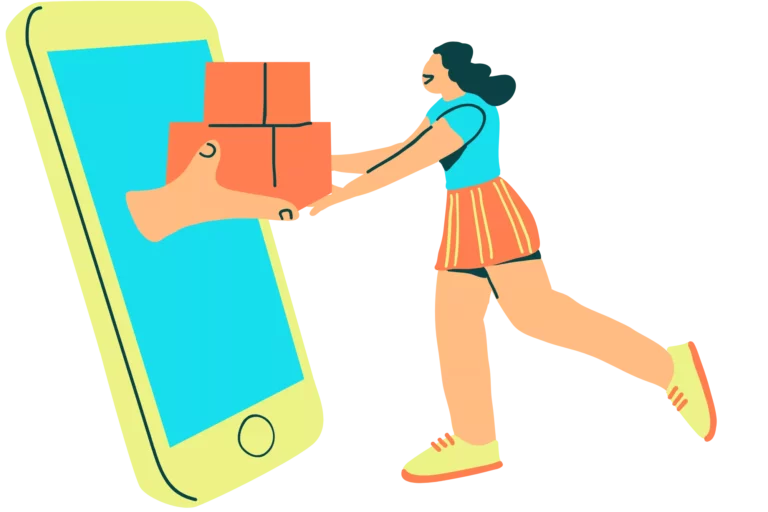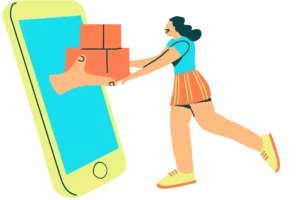 For merchants who no longer believe PayPal is the most advantageous platform for their business operations, this article explains how to delete a PayPal Business account. Servicing more than 50% of the online payment industry, PayPal has helped millions of merchants accept online payments as a payment service provider.[1]Fortunly. "How Many People Use PayPal? Top 20 PayPal Statistics for 2022". Accessed December 1, 2022. However, PayPal has its faults. The platform is known for freezing accounts without warning, holding funds pending investigations, and charging higher rates than other payment processors. That said, it's easy to understand why some disappointed merchants may seek to delete their PayPal Business account. In this guide, we explore how to close a PayPal Business account, tips for a smooth transition from PayPal, and alternative options to consider before account deletion. Let's get started!
How to Delete A Paypal Business Account
While PayPal terminates accounts that don't comply with its terms of service, account holders also have the option to close accounts they no longer wish to access. Fortunately for merchants, deleting a PayPal Business account is simple! Further below, we explain the four-step deletion process in its entirety.
What to Know Before You Close Your PayPal Business Account
Unfortunately, PayPal offers no deactivation options for accounts, which means that deleting your account results in the permanent loss of its information. As such, business owners who opt for account deletion can no longer view their past sales history. Retaining this information remains critical for preparing taxes, negotiating lower processing rates, tracking business performance, providing financial reports, and managing PayPal chargeback disputes—so be sure to consider these implications before closing your account.
If you want to follow through with closing your PayPal Business account, you may save your transaction data beforehand. To do so, head to the "Activities" tab and select "All Transactions." Here, you can filter transactions based on a date range and download that data. This ensures all pertinent data remains available to you after account termination.
Four Simple Steps for Deleting a PayPal Business Account
As previously mentioned, closing a PayPal Business account is a fairly simple process. Below explores that step-by-step process in detail:
Step 1. Log into your PayPal Business account
Start by logging into your PayPal Business account. Use this step as the last opportunity to ensure all of your documents are saved. Remember, once account deletion is complete, there's no going back.
Step 2. Select profile settings from the drop-down menu
Next, click the "Profile Settings" button in the top right-hand corner of the user portal. Within Profile Settings, you'll see a "Close Account" button. Select this button to proceed with deleting your account.
Step 3. Verify the account
PayPal must verify your account before deletion. This security measure ensures a third party can't log into your account and delete it without your permission. Typically, the verification process consists of an authorization message sent to the phone number or email address associated with the account.
Step 4. Delete the account
Finally, delete the account to complete the process. PayPal may force you to cancel current approved subscriptions and payments before completing deletion, but this only takes a few seconds.
At this point, PayPal will ask you if you're sure you want to delete your account. Keep in mind that account termination irreversibly deletes your payment history. If you choose to proceed, your account will be deleted.
Tips for a Smooth Transition From PayPal
We recommend you consider the following before beginning the process of parting ways with PayPal.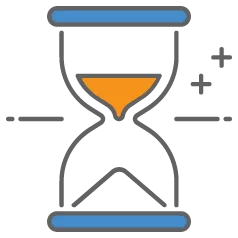 Don't Rush
There is no need to hastily delete your account. Simply maintaining a PayPal Business account does not cost your company money as there are no monthly fees. Your business only incurs fees if you process transactions.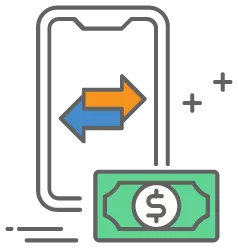 Sign Up for Other Processing Services
In order to protect your cash flow, it's extremely important you secure services from a payment processor before deleting your account. Fortunately, signing up for a merchant account has never been easier!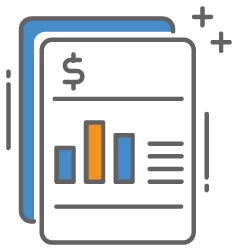 Compare Processing Rates
Lastly, compare processing rates before choosing a new partner. Because PayPal is known to charge high processing rates, you'll likely find a partner offering more affordable payment processing.
What Happens After You Delete a PayPal Business Account?
After you delete your PayPal Business account, you'll no longer have access to your account. In addition to no longer utilizing the platform for payment processing, you won't be able to view your past transaction history. Also worth noting, you lose access to the platform's buy now, pay later service PayPal Credit, though you can integrate another buy now, pay later service with your new payment processor.
Once you terminate your PayPal Business account, make sure you remove PayPal payment options from your online store and cease advertising PayPal as an accepted form of payment for your business.
Alternative Option: Downgrading From a PayPal Business to a Personal Account
Downgrading from a PayPal Business account to PayPal Personal account is a good option if you want to keep PayPal, yet no longer need it for business operations. To change your PayPal account to a Personal account, follow the below steps:
Within your PayPal interface, head to the bottom of the dashboard and select "Contact Us."
Click the "Account Profile and Set Up" tab.
On the following page, select "Upgrading or Downgrading Your Account."
At this point, you'll be prompted to send a message to PayPal. Inform them you would like to downgrade from a Business account to a Personal account.
Upon completing the above steps, you've successfully downgraded your PayPal account, though it may take a few days to hear back.
Canceling a PayPal Business Account: Closing Thoughts
If you no longer need PayPal payment processing features for your business, the deletion process is pretty easy. While closing your account only takes a few minutes, there are important things to think about before you do so. Make sure to save your processing history and any other relevant information to help you track business performance, manage disputes, and negotiate better rates. And above all else, it's wise to make sure you have alternative online processing options set up beforehand to avoid gaps in your cash flow!