If you're starting a new business, you may wonder whether you should get a business bank account. (Spoiler: Yes!) A business checking account separates your personal and business finances, enabling you to track the financial strength of your business efficiently. However, the most impactful benefit of having a business bank account is the ability to then acquire a merchant account for your business.
As consumers now carry cash less often, they expect businesses to accept a credit or debit card as a payment method. In order to accept card payments, you need a merchant account. And in order to get a merchant account, you need a business bank account. So, without a business bank account, your business won't have the necessary mechanisms in place to accept credit card payments—which wouldn't be an issue if you were opening a business in 1952, but it's 2023.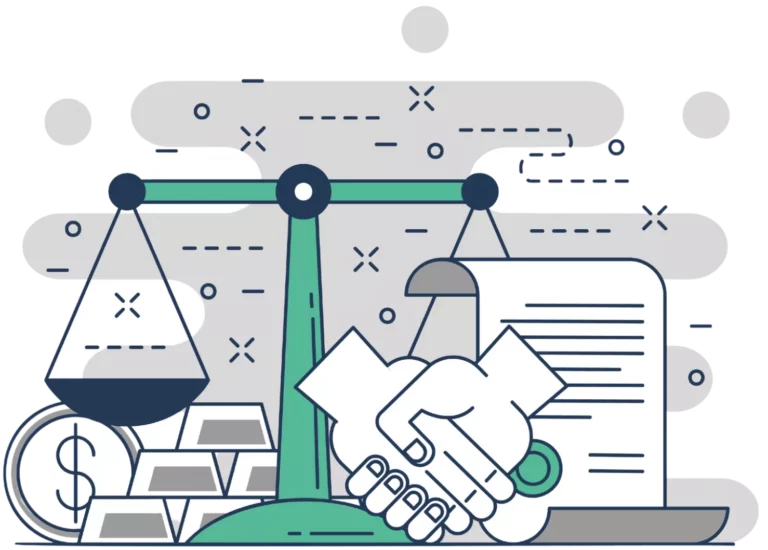 10 Best Business Business Bank Accounts
Entrepreneurs have access to more than 4,000 FDIC-insured commercial banks in the United States. With so many options to choose from, it can be difficult to identify which bank account is most suitable for your business's specific needs. To help you narrow the field, below are the 10 best business bank account providers:
1. Novo: Best Cost-Free Business Bank Account
A modern, digital-only business banking solution, Novo resulted from a partnership with Middlesex Federal Savings. This banking platform's easy-to-use app simplifies managing your business's finances, transferring money, and integrating third-party systems.
Novo stands out from the crowd for its low-cost business model: no required minimum balance, no required initial deposit, and no monthly account fee. All accounts are FDIC-insured for up to $250,000.
Novo clients receive an EMV chip card and a digital card for their business banking needs. However, you cannot deposit cash into a Novo business bank account, as there are no physical locations.
Monthly Service Charge: $0
Minimum Deposit: $0
($50 recommended)
Minimum Balance: $0
Annual Percentage Yield: 0%
2. Wells Fargo: Best Business Bank Account That Scales
As one of the nation's most established commercial banks, Wells Fargo services some of the world's largest corporations. Wells Fargo also has a banking division devoted to small- and medium-sized businesses, through which it offers three business banking plans: Initiate Business Checking, Navigate Business Checking, and Optimize Business Checking. For the purpose of this review, we will focus on Initiate Business Checking.
Business owners opening up a business bank account must maintain a daily balance of at least $500 and pay a monthly service fee of $10. The first 100 transactions are free of fees, after which a $0.50 transaction fee applies.
Wells Fargo makes it easy to sign up. You can apply online and manage your account from the banking app. Clients benefit from text and email alerts, as well as around-the-clock fraud protection. But the best part about banking with Wells Fargo is the ability to upgrade your account at any time. The more premium checking accounts offer access to additional financial services, such as treasury services, interest-bearing deposits, and deeper relationships with bankers. If you want a business banking account to scale with your enterprise, Wells Fargo is an excellent option!
Monthly Service Charge: $10+
Minimum Deposit: $25+
Minimum Balance: $500+
Annual Percentage Yield: Varies based on account
3. Bluevine: Best High-Interest Bearing Business Bank Account
Bluevine is another modern business banking solution that entered the market by partnering with a bank⁠—in this case, Coastal Community Bank⁠. Through this partnership, Bluevine provides FDIC insurance to its clients.
Bluevine clients benefit from no monthly fees, no minimum balances, and no minimum deposits. What makes Bluevine truly unique is its yielding excellent interest rates on your deposits. Eligible clients receive 1.5 percent interest on funds, up to $100,000, in their checking accounts. With many other business banking services offering no interest, it's hard to beat this offer!
Bluevine clients also benefit from access to its sleek bill-paying interface, simplifying your business's billing obligations. Additionally, Bluevine provides lending services to its clients, so this is a great solution for those interested in banking with a firm that provides business funding.
Monthly Service Charge: $0
Minimum Deposit: $0
Minimum Balance: $0
Annual Percentage Yield: 1.5% on up to $100,000
4. Bank of America: Best Mobile App for a Business Bank Account
An established banking institution offering services to consumers and businesses, Bank of America is well known for its significant investment banking division. However, it also provides small business services to clients throughout the country.
With the Bank of America Cash Flow Monitor, you can easily track your business's cash flow and produce projections of future financial performance.
Bank of America offers services you would expect from a business banking partner: debit cards, online account management, and easy wire transfers. However, its real strength is its mobile app. With Bank of America's app, you can link profiles from multiple integrations—such as Quickbooks and Zelle—to manage your business on a single platform.It's worth noting that Bank of America issues additional fees to access some services. You can upgrade to a more advanced account to access services relevant to larger businesses, but it costs more money.
Monthly Service Charge: $0 or $16 dependent on various requirements
Minimum Deposit: N/A
Minimum Balance: $5,000 to avoid the monthly account fee
5. Capital One: Best All-in-One Business Bank Account
Famous for its consumer credit cards, Capital One also services many small businesses throughout the United States. Business clients benefit from comprehensive offerings including business credit score monitoring, free debit cards, and free overdraft protection if you meet the requirements. Because Capital One operates brick-and-mortar locations, you can visit your business bank account provider in person.
Capital One's online bill-paying platform streamlines payments to vendors, suppliers, and other partners. Additionally, Capital One offers savings, lending, and various services. For those seeking an all-in-one business banking solution, Capital One is a top choice.
Monthly Service Charge: $15*
*Waived if you maintain a balance of at least $2,000
Minimum Balance: $2,000 to avoid the monthly account fee
6. Axos: Best New Promotions for a Business Bank Account
Since opening its doors in 2000, Axos Bank quickly grew into a leading provider of business banking services. Axos's primary business banking solution is its Basic Business Checking account. With this account, you neither incur monthly fees nor are subject to minimum balance or deposit requirements. Additionally, clients receive a free debit card and 50 checks.
The feature that makes Axos stand out from the crowd is its promotional offers, through which it extends a range of cash incentives for opening new accounts. Additionally, clients can request reimbursement for unlimited ATM fees, so you won't pay to withdraw money from a third-party ATM.
Monthly Service Charge: $0
Minimum Deposit: $0
Minimum Balance: $0
Annual Percentage Yield: 0%*
*1.01% if you sign up for Business Interest Checking
7. U.S. Bank Silver: Best for Switching from an Existing Business Bank
U.S. Bank Silver renders a range of tools useful to business owners, including fraud prevention, online banking, remote deposits, and 125 no-cost transactions per statement period. You can quickly apply for a U.S. Bank Silver account online if you have one of the following:
U.S. Bank Silver's stand-out feature is its Business E.Z. Switch Kit. This kit simplifies transferring your existing business checking account to a U.S. Bank Silver business checking account. U.S. Bank Silver will also help you transfer automatic transactions and payments without hassle, as well as assist you in closing your old account.
Monthly Service Charge: $0
Annual Percentage Yield: N/A
8. LendingClub: Best Lending for a Business Bank Account
As the name suggests, LendingClub is best known for its lending services. However, this renowned lender also offers business banking services. With LendingClub's Tailored Business Checking account, clientele can access mobile banking, receive reimbursements for ATM charges, and earn 0.50 percent interest on up to $100,000 and 0.10 percent on funds over this amount.
You can integrate your LendingClub account with Quicken, QuickBooks, and Mint. Additionally, LendingClub makes it easy to access business loans online, making it a good choice for businesses in need of future financing.
Monthly Service Charge: $10*
*Waived if you have $500 or more in your account
Minimum Deposit: $0
Minimum Balance: $0
Annual Percentage Yield: 0.50% on up to $100,000; 0.10% on the amount over $100,000
9. Grasshopper: Best Digital Solutions for a Business Bank Account
A New York-based digital banking solution, Grasshopper offers comprehensive business banking and lending to its clientele. In addition to standard services, this online bank provides enhanced security, API capabilities, and even earned rewards.
Grasshopper offers a range of unique financing options, such as CRE lending, SBA lending, venture capital lending, and private equity lending. If you're comfortable with digital banking, it's hard to ignore this provider's commercial banking benefits.
Monthly Service Charge: $0
Minimum Deposit: $0
Minimum Balance: $0
Annual Percentage Yield: Up to 0.75%
10. Chase: Best Business Banking for Experienced Partnership
As the largest commercial bank in the United States, Chase offers a range of business services. While Chase has many in-person locations throughout the nation, clients can also access a world-class banking portal and mobile app. Additionally, Chase clients benefit from a widespread ATM network, quick deposits, and fraud protection.
Chase provides new-customer specials, including cash rewards. If you want to work with a bank with considerable experience assisting businesses of all sizes and industries, this bank should be on your shortlist. Even more enticing, Chase provides new-account specials with cash rewards.
Monthly Service Charge: $15*
*Waived if you maintain a daily balance of $2,000
Minimum Deposit: $0
Other Business Checking Accounts to Consider
While the ten business banking solutions listed above have distinguished themselves in a crowded market, there are many alternative options offering excellent benefits. Below explores other business checking account providers you may want to consider:
nbkc
Kansas City-based digital bank nbkc imposes no minimum deposits, no minimum balances, and no overdraft fees. You can easily sign up for an account directly through nbkc's website.
Mercury
Mercury brands itself as a banking solution for startups, eCommerce businesses, and other niche enterprises. With a business checking account, tailor-made to your business's needs, you can access Mercury's investor network.
Bethpage FCU
A credit union servicing consumer and commercial clientele, Bethpage FCU offers checking and savings accounts, credit cards, and merchant processing services.
Regions Bank
At Regions Bank, you can set up a business bank account with as little as $100. By meeting various requirements, you can avoid the monthly fee, making it a cost-effective option.
Security Services FCU
As a credit union, Security Services FCU pairs its business banking services with various ancillary features. You can access mobile phone protection and technology support, among other resources.
First Internet Bank
First Internet Bank offers a seamless sign-up process online through which you can obtain an account requiring no minimum balance, incurring no monthly fee, and imposing no limit on transactions. You can earn 0.30 percent APY on your account balance up to $10,000.
Navy Federal
Business checking accounts from Navy Federal require two signers for each account, but they do not incur a monthly service fee. Also, funds in your business checking account earn 0.01 percent interest. By upgrading to a Business Premium Checking account, the funds in your checking account earn higher interest.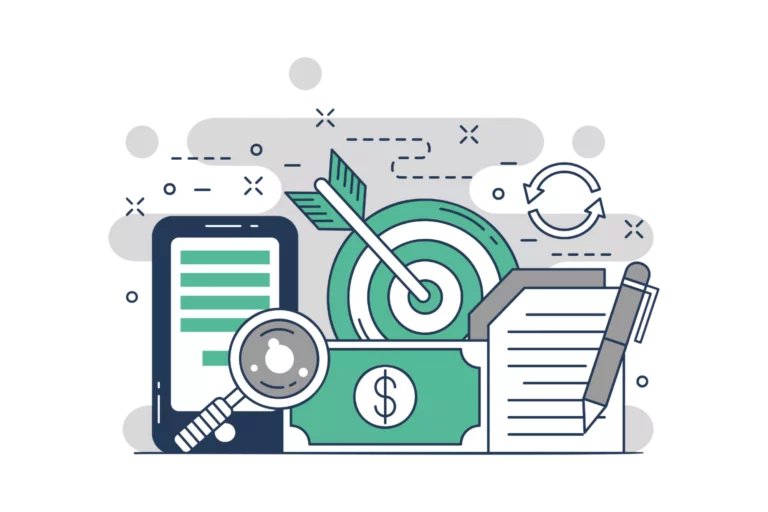 Lili
Lili is a digital banking provider that offers superb interest rates and access to more than 38,000 ATM locations. Additional benefits include access to tax buckets for tax planning and free overdrafts, among other perks.
NorthOne
NorthOne provides business banking services for more than 300,000 businesses in the United States. Clients benefit from access to digital banking tools, budgeting resources, and free deposits.
Kabbage
A digital banking provider, Kabbage offers business clients exceptional interest rates: 1.10 percent on up to $100,000. This account is not subject to fees, and also offers a range of other cost-saving benefits.
Relay
A business banking provider known for its versatility, Relay offers access to up to 50 debit cards for staff members. Additionally, you can obtain up to 20 individual checking accounts for your business, allowing you to separate funds allocated for different priorities.
---
What Is a Business Checking Account?
A business checking account is a bank account used for everyday operational tasks, such as depositing money, paying bills, and withdrawing money. Additionally, almost all business checking accounts are FDIC-insured up to $250,000.
Business vs personal checking account
There's not much difference between business and personal checking accounts. Just as a business checking account is utilized for everyday business transactions, a personal checking account is utilized for personal transactions. However, a business checking account enables you to separate your business and personal finances. By untangling these funds, you can more efficiently track your business's financial strength.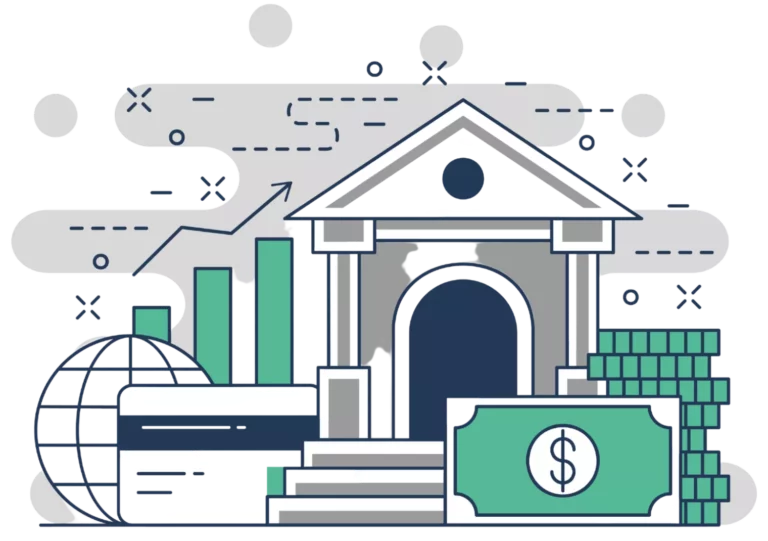 Business checking vs savings account
Business checking accounts are for daily use, whereas business savings accounts are for storing money long term. Compared to business checking accounts, business savings accounts typically require a higher initial deposit and minimum balance but offer higher interest rates.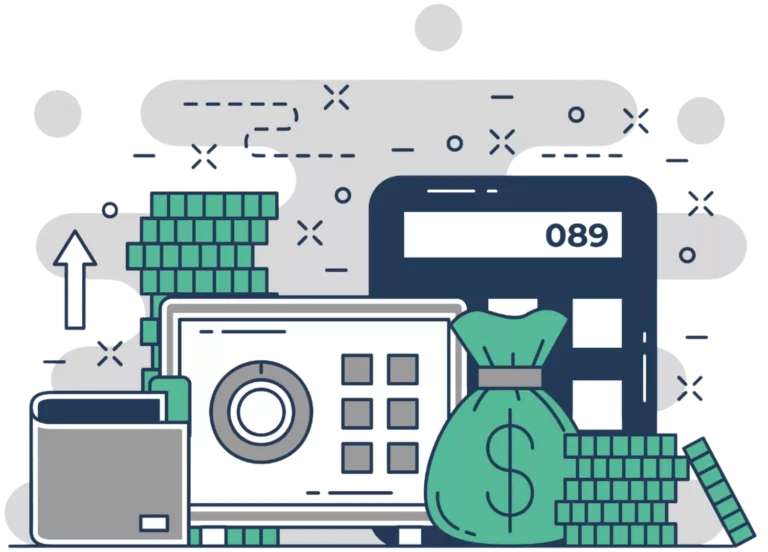 ---
What You Should Consider When Choosing a Business Bank Account
Having read through the most advantageous business bank accounts available to entrepreneurs in the United States, it's time to select the best one for your enterprise. To do so, consider the following features: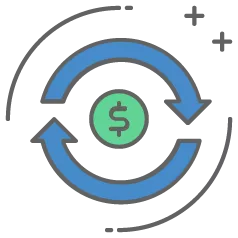 Routine fees
Examine monthly fees, transaction fees, and other routine fees to which your business bank accounts will be subject. However minuscule the amount of these fees seem, remember they are charged on a recurring basis. As such, they can add up and eat into your business revenue.
Also, survey other fees applicable to your business's needs, such as international wire fees, domestic wire fees, and ACH transaction fees.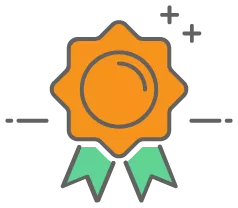 Bank reputation
Avoid working with a bank with a subpar reputation. But, how can you tell if a bank is reputable enough to work with? You can utilize consumer watchdog groups like the Better Business Bureau to explore what other entities say about your bank. Additionally, be sure to read any press covering a bank with which you're considering partnering.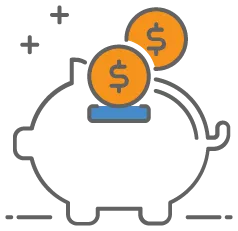 Opening deposit requirements and minimum balances
Assess your potential bank's deposit requirements and minimum balances. Without much working capital, you may want to target a bank that does not require a minimum deposit or minimum balance, lest you be subject to additional fees.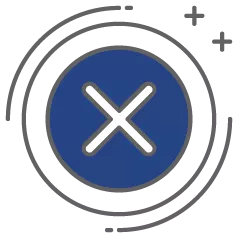 Monthly transaction limits
If you process a large volume of transactions, it's best to find a bank without transaction limits or fees, the former limiting your business's revenue and the latter eating away at it.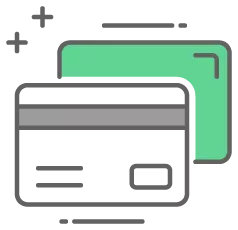 ATM network
If you routinely withdraw cash, consider working with a bank connected to an extensive ATM network. However, banks without large ATM networks may instead offer the benefit of ATM fee reimbursement.
When considering a digital banking service, it can be especially beneficial to select a bank partnering with nationwide ATM providers.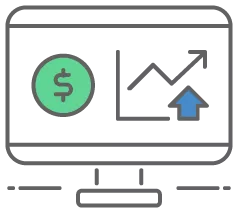 Online tools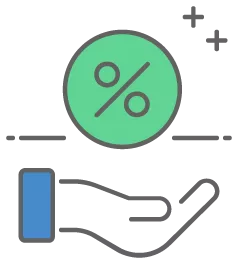 Interest rate
If you want your money to make you money, explore the interest rates offered by banks with which you're interested in partnering. A bank account's annual percentage yield (APY) indicates its real rate of earned return on funds.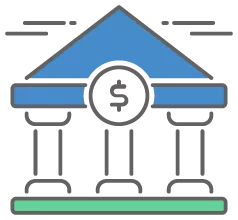 Type of financial institution
Assess which type of financial institution will best fit your needs. Is it a credit union, traditional bank, or digital bank? If you prefer physically depositing cash and establishing an in-person relationship with your provider, a digital-only bank will not meet your needs.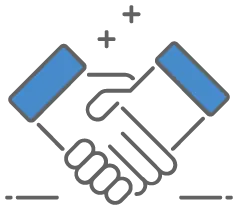 Your history with the financial institution
If you already have a personal checking account, personal savings account, or credit card for personal use, you may want to consider the providers of such for your business's banking needs. If you've established a robust relationship with a financial institution, it may be more likely to offer you banking and lending services.
Business Checking Account Fees to Look Out For
When searching for a business checking account, be aware of various fees associated with the account. As mentioned previously, many of these fees seem negligible, but they do add up. Below are standard business checking account fees to consider:
Monthly service fee
Transaction fee
Incoming ACH fee
Outgoing ACH fee
Insufficient funds fee
Uncollected funds returned fee
Incoming domestic wire fee
Incoming foreign wire fee
Paper statement fee
Debit card replacement fee
Early account closing fee
Best Small Business Bank Account: Final Thoughts
Once you've found the business bank account that fits your enterprise like a glove, it's time to apply for a merchant account and begin accepting credit card payments! But you don't have to spend time searching for your business's merchant account on your own. When you partner with PaymentCloud, an experienced finance professional can find your business's merchant account for you.
FAQs about Business Bank Accounts
How do I know if I need a business checking account?
If you own a business, you will likely benefit from a business checking account. Separating your business and personal funds streamlines managing your finances. Additionally, it helps establish your business's relationship with a financial institution, which can be beneficial should you need business financing.
Do I need a business bank account for an LLC?
If your business is a limited liability company (LLC), you need to open a business bank account. Additionally, incorporated businesses need to open a business bank account.
Does a sole proprietor need a business bank account?
One difference between a sole proprietorship and LLC is that you do not need to open a business bank account for a sole proprietorship operation. However, sole proprietors can benefit from separating their funds via a business bank account, alleviating difficulties associated with filing taxes and managing.
How do I open a business checking account?
Once you've assessed which financial institution best supports your business operations, simply apply for a business checking account in person at a branch location or online via their website.
Are there any benefits to having a business checking account?
So many! Business checking accounts provide stronger liability protection, access to business-specific features, and the ability for you to separate your personal funds from your business funds.
Do most business checking accounts charge fees?
It's hard to gauge if "most" business checking accounts charge fees, but many certainly do. However, numerous providers listed above offer accounts with no monthly fees and other cost-free services.
Why can't I use a personal account for my business transactions?
You can use your personal account for business transactions. However, this can pose numerous issues, the most frustrating of which is the intermixing of your personal and business financing. If such intermixing results in your or your business's tax return being incorrectly prepared, you may be audited by the IRS.
Do banks have minimum deposits for business bank accounts?
While many banks require minimum deposits in order to open a new business bank account, there are numerous financial institutions (many of which are listed above) that do not impose this requirement.
Can I legally transfer money from my business account to my personal account?
In most cases, it's legal to transfer money from a business account to a personal account if this money is designated as income. However, you should consider consulting with an accountant to clarify the legality surrounding your transfer.[1]The Finances Hub. "Is it Legal to Transfer Money from Business Account to Personal Account?". Accessed August 21, 2022.
Do self-employed individuals need a business bank account?
No, self-employed individuals do not need a business bank account. Though, self-employed individuals may benefit from separating their personal and business finances via a business bank account.