Small business insurance is critical for protecting your assets whether you are a seasoned business owner or a recent entrepreneur starting a new company. While LLCs and other forms of incorporation allow you to shield yourself from business-related liabilities, in some instances, insurance is still necessary for additional protection.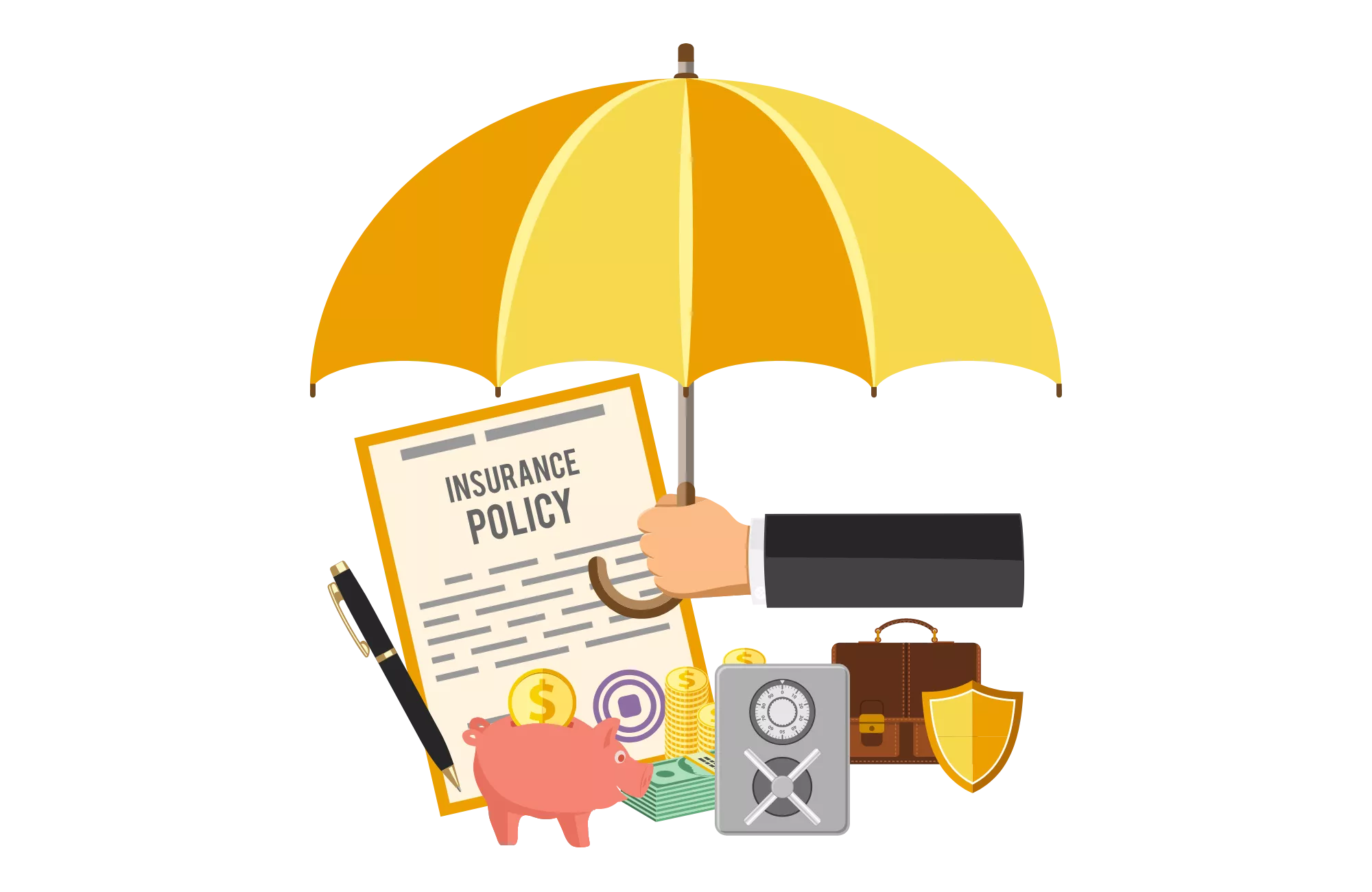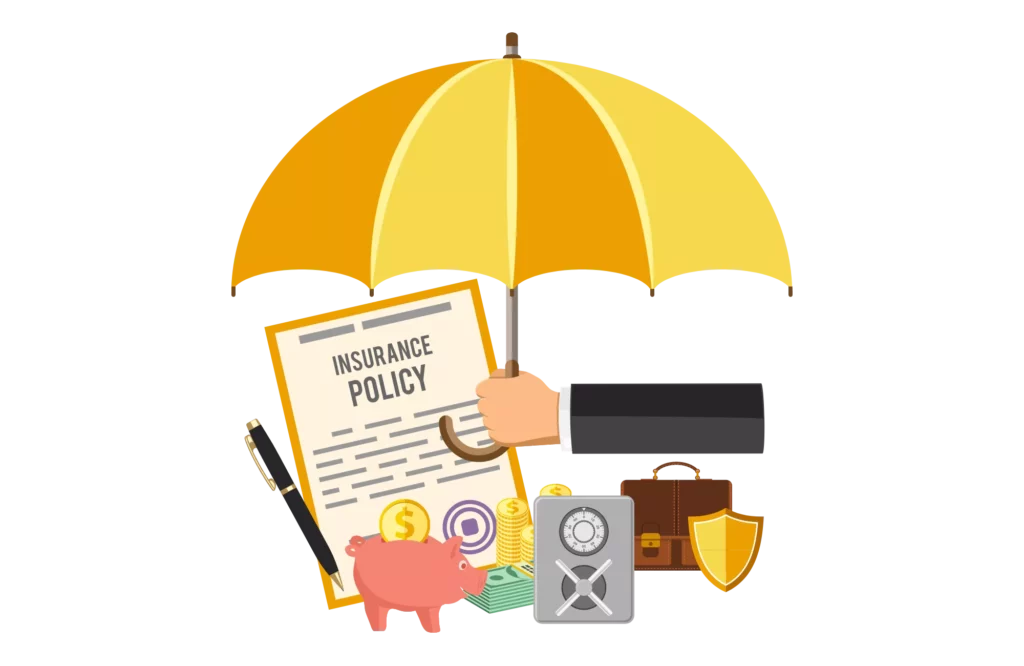 In this guide, we explore the 10 best business insurance providers in the United States. We'll dive into core details surrounding business insurance policies, such as what a policy should cover, how to choose a policy, what you need to apply for a quote, and more!
The 10 Best Small Business Insurance Companies
Below, let's explore the top small business insurance companies and what they can offer:
1. State Farm: Best Overall
While State Farm is known for its personal insurance, it also has an industry-leading small business insurance platform. Unlike other commercial insurance companies, State Farm covers a broad range of industries with unique insurance policies.
What they offer:
Provides insurance options for more than 300 industries and professions
Offers disability insurance, equipment insurance, and general small business liability insurance
Operates a large network of local agents so it's easy to speak to a representative
It has an intuitive website to pay bills, get insurance certificates, and access other insurance details
Allows clients to access banking, life insurance, investments, and other small business financial services
2. Progressive: Best for Commercial Auto Insurance
You may recognize Progressive from its consumer car insurance advertisements. While this is another insurer that's well known for its personal insurance products, it also has extensive small business policy options available.
What they offer:
Offers general liability insurance, cyber insurance, workers' compensation insurance, contractor insurance, and more
Allows business owners access to auto insurance for tow trucks, food trucks, vans, dump trucks, regular vehicles, and more
Has a network of independent agents that can provide advice on insurance policies that suit your business's needs
Gives clients access to an easy-to-use online portal, making it simple to manage policies, and make payments
3. Chubb: Best for International Business
Chubb is one of the leading suppliers of commercial insurance policies. While it boasts many of the world's largest companies on its client list, it also has policies dedicated to small businesses.
What they offer:
Gives clients access to BOP (business owner policy), workers' compensation policies, professional liability policies, cyber policies, and more
Offers a "Foreign Package" policy that covers risks like commercial auto liability, accidental death, and other potential problems when traveling abroad for work
Helps policyholders protect their business from cyber breaches
4. Liberty Mutual: Best for Additional Insurance Resources
Liberty Mutual is a large personal and commercial insurance provider with clients across the United States. They are one of the biggest names in the insurance industry.
What they offer:
Hosts an advanced policyholder portal, where clients can view policies, pay bills, check claims, and more
Provides educational webinars for small business owners that want to understand risk and need help with the small business insurance process
Has plenty of insurance policies that include: small business owner's policy, commercial auto, and fleet policy, equipment breakdown policy, inland marine policy, umbrella policy, workers' compensation policy, and surety
5. Travelers: Best Commercial Property
While Travelers offers a long list of small business insurance policies, it's most famous for its commercial property insurance. The company has experience in many industries, so you can access tailormade policies that fit your needs.
What they offer:
Insurance policies for almost anything, from minor business data breaches to business income protection
A network of local agents that can work closely with you to identify the types of insurance you need
Uses advanced risk management technology and has the largest risk control departments in the insurance industry
6. Next Insurance: Best for Bundling
Next Insurance offers a host of easy-to-understand policies that can help your business protect against risk. This insurance company is specifically dedicated to small business clients, which means they understand how to approach risk mitigation for entrepreneurs.
What they offer:
General liability, workers' compensation, and commercial auto
Bundling discount of 10% for its clients who want more than one policy
Covers over 50 types of professions and offers 7 types of insurance policies
7. The Hartford: Best for Industry-Specific Insurance
While The Hartford has more than two centuries of insurance experience, this company still has modern policies that suit the current business landscape. Likewise, this insurer has developed a range of policies that are tailormade for niche industries.
What they offer:
All types of policies, from photography insurance to beauty shop insurance and more
Provides a range of informational resources that can help you perform a "check-up" on your current insurance coverage
Have a mobile app for managing insurance policies
8. CoverWallet: Best for Range of Options
CoverWallet, an Aon company, is a subsidiary designed to provide small business insurance policies to US customers. The company prides itself on having a wide range of insurance policies available to its clients.
What they offer:
Gives you access to 12 different insurance policies
Designed for specific industries, from retail stores to truckers and non-profits
Partners with a range of leading insurance providers like Chubb, Liberty Mutual, Progressive, Atlas, and more
9. Hiscox: Best for Sole Proprietors and Side Hustles
With more than 400,000 small business clients across the United States, Hiscox is trusted by entrepreneurs in all corners of the country. If you operate a company on your own, it's worth checking out these unique solutions.
What they offer:
Small business insurance to more than 180 unique professions
Its sole proprietor and side hustle policies are tailormade for single-person businesses
10. Nationwide: Best for Full-Service Financial Solutions
If you want to access a range of business financial services in a single location, then Nationwide should be on your shortlist.
What they offer:
Insurance solutions for a range of unique industries, from breweries to consulting practices
Gives clients access to banking, borrowing, employee benefits, and a host of other financial solutions
Specializes in agriculture insurance
What Is Business Insurance?
Business insurance is an insurance policy intended to provide financial cover for different types of risks. By protecting your business from financial loss, an insurance policy ensures you can reduce the chances of an unexpected event that bankrupts your business or causes long-term financial problems. There are many types of business insurance policies and the policies you need will depend on your type of business.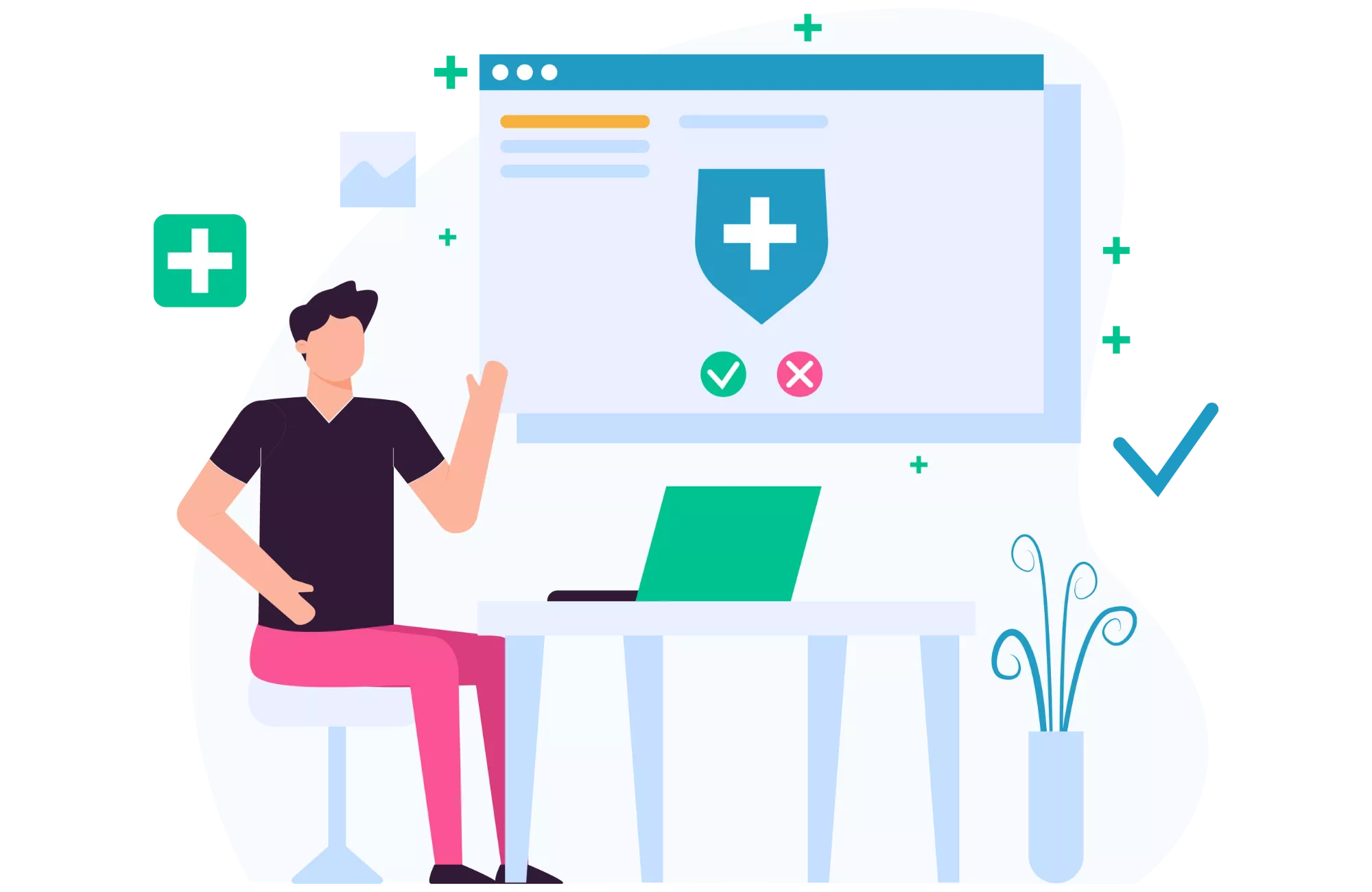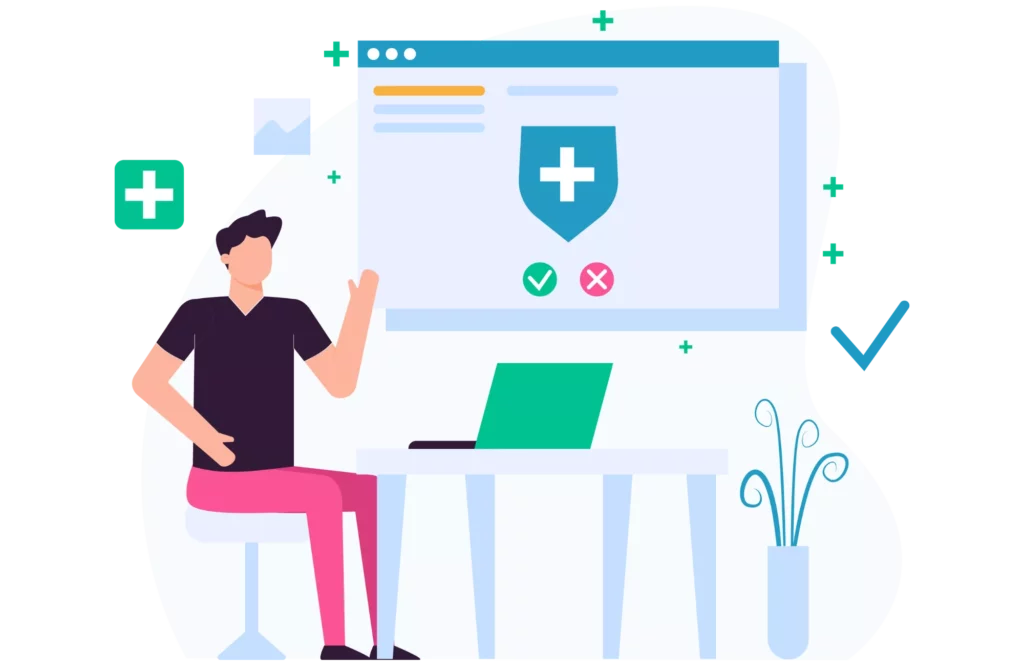 How Does Insurance for Businesses Work?
When you purchase an insurance policy, you receive coverage for the events outlined in your policy. For example, if you purchase liability insurance, it will cover medical expenses and costs related to injuries on your property. Keep in mind that your policy will have terms and conditions, which means that you must be aware of what events may fall outside your coverage.
Your insurance policy will have an expiration date, so make sure to renew your coverage before this date if you want to continue your protection. Additionally, some insurers require the first and last month of the policy to be paid upfront.
Different Types of Small Business Insurance
There are many types of small business insurance policies that you can purchase. Some of these policies may be grouped together by insurers, making it easy to access multiple forms of coverage in a single policy. Let's explore some common types of "small business insurances" below:
General liability coverage: This will cover you for costs resulting from injuries and other issues that may arise on your business's property. For example, if a customer slips and falls at your business, your general liability policy can cover medical expenses and other costs.
Workers' compensation coverage: If an employee is injured or ill because of a work event, workers' compensation insurance can provide money for medical bills, lost wages, and other costs.
Commercial auto insurance: Commercial auto insurance provides coverage for your business's vehicles.
Commercial property insurance: Commercial property insurance provides coverage for buildings, machinery, stock, and other property that your business needs.
Business interruption insurance: Business interruption insurance provides compensation if your business cannot operate due to an event, such as a fire or flood.
Professional liability insurance: If you provide a professional service, this insurance provides coverage for lawsuits and other similar problems. This is a popular insurance policy for lawyers, architects, accountants, and others operating in professional services.
Cyber insurance: Cyber insurance can protect your business from hacks, data loss, and other cyber threats.
While the above list provides good context for the types of insurance your business may need, there are other niche policies that cover specific industries.
What Type of Insurance Is Needed for Small Businesses?
While it's critical to obtain the best small business liability insurance to prevent a customer's lawsuit from destroying your business, there are other types of insurance that also matter.
Make sure to research your industry and understand what types of insurance can shield you from risk. For example, if you store customer data, you may need cyber insurance. If you own a fleet of cars, you will need commercial auto insurance.
What does business insurance cover?
The coverage you receive will depend on the type of small business policy you purchase. For example, a general liability policy will typically cover compensation and medical expenses resulting from injuries on your business's property. A small business cyber insurance policy will typically cover losses from hacks, data breaches, and other cyber issues. Your policy will detail what kind of coverage you have. If you're currently shopping around, let the agent know what you would like to have your small business insurance cover.
What does business insurance not cover?
Business insurance may not cover losses if it's the result of negligence. Insurance companies are also experts at spotting insurance fraud, so they will likely investigate a claim if it appears suspicious.
Make sure to read your policy to understand what is excluded. If you don't understand the terms, ask questions to your insurer if any policy component is unclear before paying.
Other Small Business Insurance Companies Worth Mentioning
While we have already explored the top ten small business insurance companies in the United States, there are many other companies that offer excellent commercial insurance policies. Let's check out some of the other options below:
Acuity
Since 1925, Acuity has provided business liability insurance to its clients. The company offers a range of small business insurance policies, including commercial auto insurance, workers' compensation insurance, and more.
Allianz
Allianz is a large, global insurer that offers a range of business insurance policies to American clients. Despite being a large insurer, Allianz prides itself on offering flexible insurance options to its small business clients.
Allstate
Allstate is another large insurance provider that works with small businesses throughout the United States. They offer commercial property insurance, small business liability insurance, business interruption insurance, and more.
Clear Blue Insurance
Clear Blue Insurance provides commercial insurance for a range of industries. With Clear Blue Insurance, you can find policies for livestock, machinery, ocean marine, and a range of other industries.
CNA
CNA is a multi-industry commercial insurance provider that works in healthcare, law, life sciences, and a host of other niches. The company has a long list of insurance policy options that suit businesses of all sizes.
Thimble
Unlike many other commercial insurance companies, Thimble provides policies with various term lengths. For example, you can purchase commercial insurance for a specific project that will be for a month or a year. Flexibility is critical at Thimble.
Embroker
Embroker has quickly become a leader in digital business insurance. The company, which first started in 2015, now offers a range of small business insurance policies to its clients.
Farmers Insurance
Farmers Insurance is one of the most recognized insurance providers in the United States. While this insurance company is famous for its consumer insurance products, it offers a range of small business solutions.
Frankenmuth Insurance
Frankenmuth offers commercial and consumer insurance products to its clients in the United States. It provides small business policies to a host of industries, including retail stores, real estate businesses, service industries, contractors, and more.
Geico
Geico is another large consumer insurance company that also offers small business policies. At Geico, you can access a range of small business liability policies, such as cyber liability, commercial auto insurance, professional liability insurance, and more.
Mylo
Mylo is a modern insurance provider that offers a full suite of small business insurance policies, including professional liability insurance, commercial auto insurance, and more. The company also provides advice to businesses that have unique needs.
CyberPolicy
CyberPolicy provides both cyber and small business insurance to its clients. Whether you need commercial auto, general liability, professional liability, or any other type of insurance, CyberPolicy can help.
Simply Business
Simply Business is a small business insurance policy comparison website. The company provides quotes from a range of leading insurers, including Travelers, Hiscox, USG, Clear Blue Insurance Company, and more.
How to Choose the Best Business Insurance Policy
Unfortunately, around 75% of small businesses experienced an insurable event in 2020. Choosing the best policy is essential if you want to protect your business's assets. Here's a quick list of steps for choosing the best business insurance policy for your business. For more details, check out our full step-by-step guide for how to get business insurance.
Evaluate your business assets
Determine how much coverage you'll need
Talk to insurance professionals and research insurance companies
Shop for quotes
Ask about policy bundling discounts
Review your business insurance annually
What Will You Need to Obtain Business Insurance?
Let's take a look at some of the details an insurer may want during the quote process:
Your name and address
Your business's name and industry
The type of policy you seek
Your business's annual revenue
Number of employees
Your business's annual payroll
The value of your business's assets
Depending on the type of policy you apply for, an insurer may ask for additional information before issuing a policy.
Final Thoughts on Insurance for Small Business Owners
Understanding small business insurance and why it's so essential to running a successful business, will be helpful when exploring our best insurance list. Preparing for unexpected events will support your business and prevent you from closing your doors.
FAQs: Small Business Insurance
Let's explore some popular questions and their answers below:
Will I need business insurance for an LLC?
While you can start an LLC without an insurance policy, it's critical to purchase insurance if you want to protect your business and personal assets. While LLCs shield you from some forms of personal liability, it's still important to have an insurance policy if you want additional security. Some industries or business loans may require insurance.
How much is insurance for business?
The cost of small business insurance varies significantly between insurers. Each quote will factor in your business's size, your coverage needs, and other critical elements.
It is suggested that commercial general liability insurance costs an average of $50 per month. However, the only way to know the true cost of business insurance is to request a quote.
Which company offers the cheapest business insurance?
There isn't a company that offers "the cheapest" business insurance, as quotes will vary depending on the type of coverage you need, the number of assets you have, and other core details. Fortunately, most insurance companies don't charge for quotes, and going through a broker can get you the best deal.
How do I know if I need small business insurance?
All businesses benefit from insurance. While all businesses should have liability insurance, you may also need industry-specific insurance. For example, if your business involves boat transportation, you will need marine insurance.
What Is a Business Owners Policy (BOP)?
A business owner policy (BOP) is a combined insurance policy that covers a range of commercial insurance areas, such as property, liability, business interruption, and more. While this is a convenient way to access all types of insurance under a single policy, it often comes at a premium.
What is hazard insurance for business?
Hazard insurance is similar to commercial property insurance, and it covers items such as tools, equipment, furniture, valuable documents, buildings, and more.
What is business interruption insurance?
Business interruption insurance compensates you if your business cannot operate due to a disaster or other unexpected event. For example, if a fire occurs, a business interruption insurance plan provides compensation while your commercial property is being repaired.