Insuring a business helps protect it against unforeseen events—an accident, professional error, property damage, and other such occurrences. No matter what kind of operation you run, business insurance helps mitigate the costs of a brand-swallowing lawsuit or other unexpected situations. And in a country filled with litigation, that financial impact can be devastating. So, it's best to be prepared. Read on to learn more about business insurance, and the seven easy steps to getting it.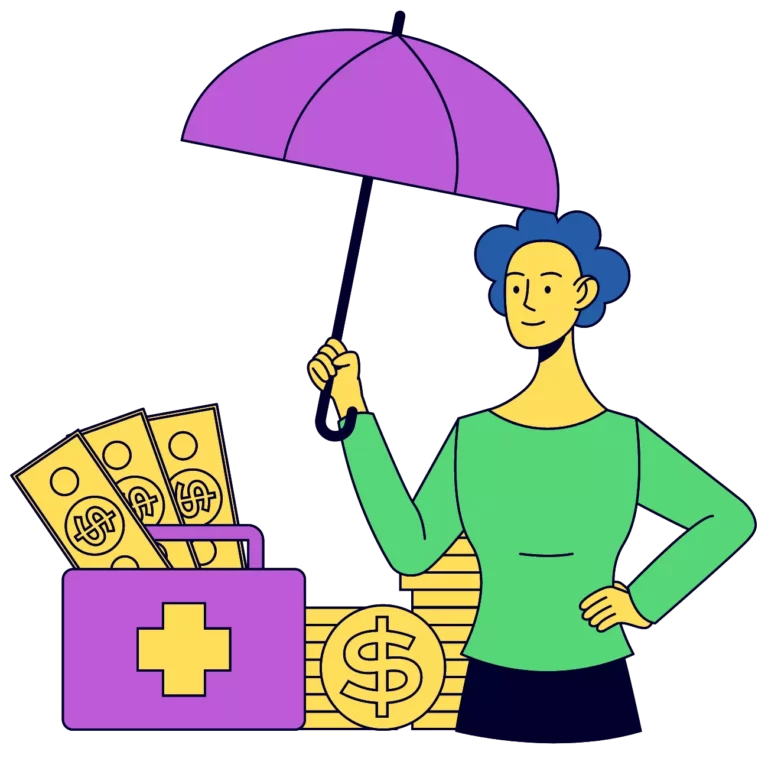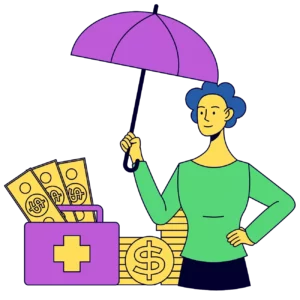 How Important Is Insuring a Business?
Regardless of industry, field, size, or structure, business insurance is highly recommended for nearly every kind of business. A single accident, professional error, or workman's compensation claim can wipe out your entire business if uninsured. And if your business is sued and held liable, you'll be on the hook for medical bills, legal fees, and damages. Sadly, this is how many unprepared businesses go under. However, business insurance is how you safeguard against this sort of damage resulting in business demise.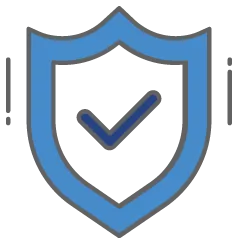 Do all businesses need insurance?
For most businesses, there's a minimum level of insurance required, and that's general liability insurance. This protects a business against a variety of situations involving claims from third parties—including property damage, injury, vehicular accidents, etc.
Additionally, if your business has any employees, the federal government requires, at a minimum, workers' compensation, unemployment, and disability insurance. If your business has a commercial vehicle, you'll be required to pay for commercial automotive insurance as well. Some states require certain types of professional liability insurance on top of general liability insurance. Though they're similar, professional liability insurance protects you as a professional working with the public.
However, there are exceptions. If you're a sole proprietor and don't have employees, sometimes insurance is not a legal requirement (unless you're a licensed professional in a state that requires it). But just because the government doesn't require some businesses to be insured, it doesn't mean it's not still a good idea. Should you find yourself in debt from a lawsuit, as a sole proprietor, you're personally responsible for that debt. All told, properly insuring a business helps limit losses when things go wrong, even—and perhaps especially—when you think they can't.
How to Get Insurance for a Business in 7 Steps
If you're looking for the best business insurance for your specific operation and don't know where to begin, here are seven steps to get you on your way:
Step 1: Gather Documents and Business Information
As expected when insuring a business, lots of paperwork is involved. Take some time to prepare by gathering business documentation stating your current address, number of employees, annual revenue, registration numbers, etc.
Step 2: Assess Your Business Needs and Risks
Understanding the possible risks in your industry helps determine the type of coverage for your business. Come up with a list of common events that could cause your business to suffer a great loss. Here are a few examples of common risks business owners might face:
Lawsuits over customer injuries
Damage to property
Litigation from dissatisfied customers
Cyberattacks
Theft
Worker injuries
Food spoilage
It's helpful to put together a list of your large assets (with proof of ownership, receipts, date of purchase, what it's worth, etc.) to make it easier to obtain detailed quotes.
Step 3: Research the Different Types of Business Insurance
No two business owners will carry the exact same coverage, so it's important to know what does and does not apply in your case. For example, a home health aid might carry professional liability insurance as well as general liability insurance. On the other hand, a clothing shop owner with a storefront where customers visit wouldn't need professional liability coverage, but instead workers' compensation insurance.
Once you assess what's most commonly covered in your industry and business model, you'll be in a better position to select specific policies that suit your needs. Additionally, if your insurance agent is knowledgeable and/or specialized in your field, they should be able to advise you on what's required and recommended for your specific business.
---
Types of Business Insurance
General liability insurance protects against common third-party lawsuits, such as customer injuries, and is the most common and basic coverage your business should get.
Comprehensive insurance covers the various forms of bad luck that may befall one's business: equipment breakdowns, food spoilage, vandalism, theft, etc.
A business owner's policy (BOP) is a way to combine a low-risk general liability policy with commercial property insurance in a way that costs less than purchasing each policy separately.
Professional liability insurance is designed for experts who provide professional services, in the event that a client sues them.
Workers' compensation insurance is required by federal law upon hiring your first employee. This covers the medical expenses of someone who suffers work-related injuries.
Other types of insurance for certain instances may be necessary. For example, companies that handle sensitive client information may need cyber liability insurance for damages related to data breaches. And if your business owns vehicles, you'll need commercial automotive insurance.
---
Step 4: Contact Brokers and Get Quotes
To fully understand the coverage available for your industry, and to get an accurate quote, it's always best to speak to a specialized agent from a brokerage. Brokers have relationships with multiple insurance companies and can find the most competitive rates.
Once you give these prospective agents your information, they should be able to customize, adjust, and secure business insurance within your budget.
Step 5: Review and Customize Your Insurance Policy
Request a copy of each agent's quote to review or request a follow-up appointment to go over it with the agent at a later date. Either option gives you a chance to ask any remaining questions about the quote, ensuring you fully understand the policy before signing.
Step 6: Make Your Purchase
Starting your coverage by making the insurance purchase is known as "binding" coverage. Once you bind coverage, proof of insurance can typically be sent immediately. In most cases, changes can be made to your policy at any time simply by calling your agent and requesting the change.
Step 7: Review and Renew Annually
A lot can happen to a business during the course of a year, so it's important to keep your insurance company up to date on any changes on an annual basis. A quick reassessment at a policy-renewal time allows you to change your insurance coverage to accurately match your current situation. Reasons for adjusting your small business insurance policy might include:
Sale/Acquisition of Commercial Property: All commercial property acquired and purchased during a year will need to be added to your policies.
Hiring Employees: Hiring any number of employees will change the unemployment and workers' compensation coverage for which you pay.
Increased Business Risk: Consider increasing your coverage as your business grows or becomes involved in higher-risk projects.
Downsizing: If you've sold assets or downsized employees, only pay for what you need by removing unnecessary coverage.
Final Thoughts on Getting Insurance for a Business
Remember, it's important to understand the different kinds of business insurance available to you. By doing so, you can ensure that your business is properly protected against any potential risks. Whether you need general liability insurance, professional liability insurance, or something else entirely, there is an option out there for you. And when it comes to the right way to start a business, don't stop at business insurance! Get your business ready to process credit cards by partnering with PaymentCloud. Our point-of-sale offerings ensure you can process transactions quickly and securely.
Frequently Asked Business Insurance Questions
How much should I expect to pay for business insurance?
What you pay for business insurance depends largely on where you reside, what insurance vendor you choose, what industry you're in, and how many types of insurance you need. However, below are the median to the average prices:
General liability: $40 – $65
Professional liability: $50 – $90
Workers' compensation: $45 – $115
Business owners (BOP): $50 – $100
What's the best type of insurance for a small business?
Unless you're a sole proprietor with zero employees, your business should carry general liability insurance for basic protection against lawsuits at the minimum. Beyond that, a lot depends on your specific situation:
The number of workers you have employed
The number of commercial vehicles you own or lease
All equipment you own and their costs
Other assets you would like insured
Check with your local Small Business Administration or another local government website for insurance requirements for your industry.
How can I get liability insurance for a business?
Liability insurance is the most basic coverage you can get by law, as it critically minimizes the devastating effect of damages claimed against your business. Many commercial insurance providers offer it as their baseline service. You may want to start out with free online applications to compare quotes from top-rated insurance companies. To speed things along, have ready:
The location of your business
The type of business assets you possess
The number of employees at your business
Your estimated annual revenue
With this information, you should be able to get a price quote from several agents in a short amount of time.
What type of insurance do I need if I'm starting a new business?
When starting a business, choosing the right business insurance that matches your unique needs can take a little time and research. But insurance isn't one-size-fits-all. It's best to speak to a specialized agent to go over what types of insurance you need. Many policies can be adjusted to fit your industry, business, and situation.