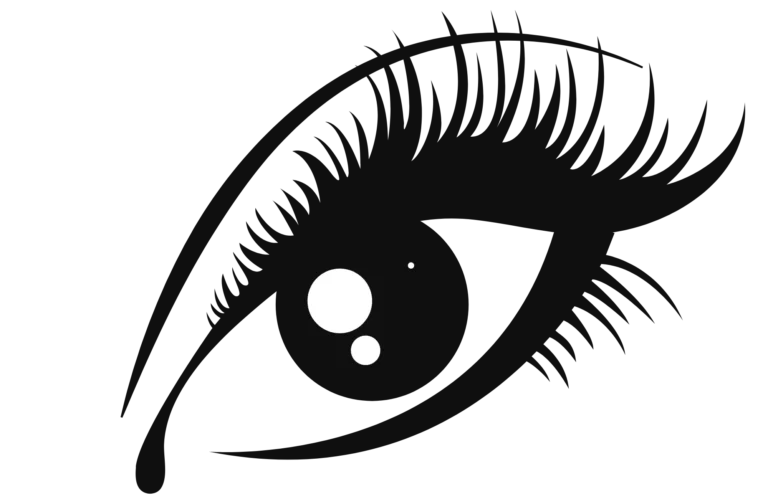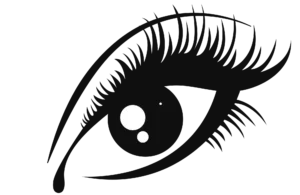 If you enjoy helping others look their best, you might consider a job as a lash tech. Whether you're already a qualified beauty technician or have no experience in the industry, starting your own business might be tempting.
Some of the most sought-after beauty treatments involve eyelashes. Lash technicians help clients style eyelashes, extend eyelashes, and more.
If you're considering starting a lash tech career, this guide is for you. We'll take a deep dive into the job role and outline the steps you can take to build your own lash business. Let's get started!
What to Know Before Becoming a Lash Technician
If you want to become a lash technician, understanding the core elements of the job is essential. There is a lot of confusion surrounding the role of a lash technician and the required qualifications. Let's take a closer at a lash technician's job details: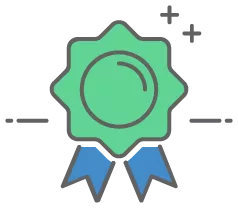 Licensed vs Certified Lash Tech
One major misconception is that certified lash techs and licensed lash techs are interchangeable. A licensed lash tech is someone who has a license from a local authority or state to provide eyelash services. On the other hand, a certified lash tech has taken a lash course to become certified.
Just because you're certified doesn't mean you have the correct license to open a lash business in your area. You will want to become a licensed lash tech to instill confidence in your abilities.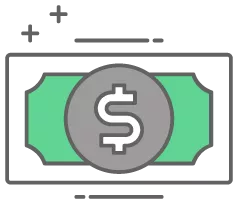 Lash Tech Salary: How Much Does a Lash Tech Make?
Lash tech salaries will vary depending on location and experience. While the average salary for a lash tech in the United States is just above $47,000 per year, some lash technicians make six figures.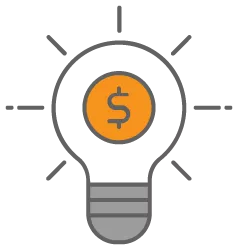 How Much Does It Cost to Start an Eyelash Business?
The startup costs will vary depending on the location and eyelash niche that you're entering. Let's explore some traditional costs you will need to incur to start a lash business:
Lash courses and licenses
Renting a storefront or chair at a beauty salon
Tools including applicators, combs, special glues, and more
Business Insurance
Initial advertising and website setup costs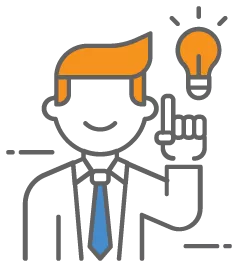 Benefits of Starting a Lash Business
The benefits of starting a lash business are similar to the advantages of starting any other business:
Control your own hours
Work with a wide range of clients
Avoid the demands of a boss
Help people look and feel their best
Take home more of your earnings
Enjoy the challenge of growing a client list and developing an industry reputation
How to Become a Certified Lash Tech
If you're ready to become a lash technician, taking the right steps can save you time and money. Let's take a look at the tasks you need to complete to become a certified lash tech:
Research and Sign Up for Lash Tech Training
First, you need to find a training course that will teach you the proper way to extend eyelashes. Make sure your course has a good reputation (always read reviews and industry forums before choosing a course). A good course can help you market yourself, as you will be able to advertise you've completed a certification from a reputable training company.
Make sure your course teaches you all the core elements of eyelash extensions, including pre-extension prep, eyelash applications, custom eyelash options, after-extension care, eyelash removal, and health and safety.
Get Your Lash Tech Certification
Once you choose the best course, complete it to receive your certification. Make sure to apply yourself during your course. Taking your certification seriously will make you a better lash tech.
Check Your Eyelash Extension State Requirements
The eyelash extension business is not uniformly regulated. Regulating this industry is a recent development for many states. Each state will have its own requirements (ranging from no regulations to complex licensing requirements. There will normally be a 'cosmetology board' in your state that will license lash technicians.
How to Start a Lash Business
Now that you understand the core elements of being a lash technician, it's time to learn how to build a lash business. Below, let's get started on our step-by-step guide:
Step 1: Define Your Business Goals and Expectations
Start by setting your initial goals. Do you want to operate your business alone or do you want a business partner? What type of services do you want to provide to your eyelash clients? What area will play home to your business? How much money do you need to make when you first start your business?
Asking these tough questions can ensure you understand your expectations before you begin building your new enterprise.
Where Will You Operate Your Business
Choosing where to operate your business is one of the first core decisions you need to make. In most cases, you have the following three options available to you:
Rent/Purchase a Storefront: If you want to build a large business, hiring your own storefront to start a beauty salon is an option (but you'll need a large budget).
Rent a Chair at a Beauty Salon: Some beauty salons will rent out chairs on an hourly, daily, weekly, or monthly basis. This allows you to host your own clients in an existing beauty parlor.
Provide Home Visits: If you want to reduce your need for a brick-and-mortar location, you can run a mobile business and visit your clients at home.
Assess your budget, resources, client pool, and other core factors to determine which one is most suitable for you.
Step 2: Market Research
Before you put more effort into starting a business, you need to ensure it's viable. Conduct some market research to determine if any other eyelash companies are operating in your region. Refer to the following questions when you're conducting your market research: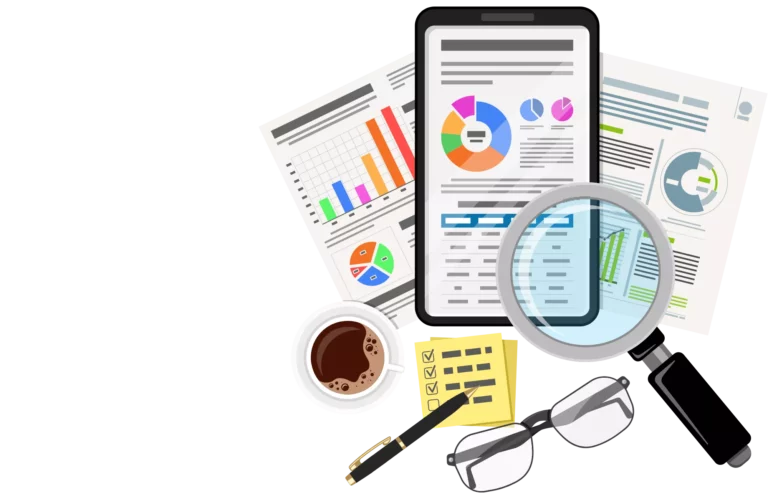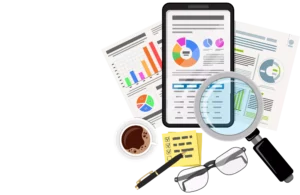 How many eyelash companies operate in my area?
Do they have a good online presence?
Do they have popular social media accounts?
Are they well respected (do they have good reviews)?
Do they cater to a specific niche (i.e. weddings, proms, or other events)?
If you believe your lash business has a good chance of succeeding after assessing these core factors, then it's time to keep building your business.
Step 3: Choose a Business Structure
There are three primary business structures you can choose if you're starting an eyelash business:
Sole Proprietor: A sole proprietor conducts business on an individual basis. In some states, you do not even need to register to become a sole proprietor. This is an option if you want minimal paperwork.
Partnership: If you have a business partner (or multiple business partners), a partnership allows you to split shares in your company.[1]Internal Revenue Service. "Tax Information For Partnerships". Accessed August 23, 2022.
Limited Liability Company (LLC): If you want to reduce your exposure to liability, you can register as an LLC and offer your services as an official company. This is suitable for both individuals and groups of people.
Step 4: Plan Your Budget
Plan a budget with the following inputs:
Lash Courses
Licensing
Incorporation Costs
Tools
Rent
Advertising
Step 5: Write Your Business Plan
A business plan outlines your market research, projected revenues, general business thesis, startup costs, and other core business elements. Banks will require a business plan before lending you money.
Create Your Lash Business Name
There's no set method for choosing lash business names. You can either choose a unique name or a name that's focused on your geographic location. Using a geographic name (i.e. West Texas Eyelash Expert) can help you perform better in search engine results.
Some people choose to hire branding agencies to create logos and business names, but this is much more expensive than doing it yourself.
Step 6: Register and Get a Business License
Once you're ready to take the next step, research the business registration and licensing requirements in your state. Head to the Secretary of State website for your state to find out how to register your business. Also, double-check if your state has a cosmetology licensing board that you need to use for an industry-specific license.
Step 7: Get Set Up to Accept Payments
Once you obtain your required licenses & certifications, and rental space, you need to think about the best way to accept payments. In order to process in-person payments, you will need a merchant account. A merchant account is a type of bank account that allows businesses to accept credit and debit card payments. Merchant accounts are typically used by businesses that sell products or services online, over the phone, or in person.
Step 8: Market Your Eyelash Business
There are many avenues you can take to advertise your eyelash business:
Social Media
Social media platforms are great starting points for advertising. You can post photos of your eyelash jobs and pay for PPC marketing. It's an excellent way to build a platform that makes you easily contactable. Make sure to check your DMs routinely!
Community Groups and Forums
Local community groups and online forums can be good places to advertise your new business. You can place flyers at community meetings or events, too.
New Customer Discounts
Offering first-time customer discounts can get people's feet in the door. If you do a good job, you can expect repeat business.
Friends and Family
Reach out to friends and family to provide eyelash services and ask them to tell their networks about your new business.
Closing Thoughts on How to Start Your Own Lash Tech Business
Now that you know how to become a lash tech, it's time to decide if it's the correct career for you. If you love making people look and feel great, it's hard to imagine a better option. With eyelash extensions continuing to be popular throughout the country, you should be able to find a market if you offer reliable and reputable services.
Lash Technician FAQs
Let's take a closer look at some of the frequent questions we receive about lash technicians and starting a lash tech business:
What is the Average Self-Employed Eyelash Technician Salary?
While there's no database for self-employed eyelash technician salaries, we can assume it's similar to the average salary of all eyelash technicians – just over $47,000.
Do You Need a Cosmetology License to Do Lashes?
This will depend on which state you're opening a business within as each state has its own requirements. Many states require you to be a licensed cosmetologist or esthetician.
Is it Difficult to Learn How to Do Eyelash Extensions?
Learning to provide eyelash extensions can be difficult, but with the correct training and practice, most people can develop excellent eyelash extension skills.
Is an Eyelash Stylist a Cosmetologist or Esthetician?
It depends. Eyelash stylists can be either cosmetologists or estheticians. You'll find both types of qualifications in the industry.
How Long Does it Take to Become a Lash Tech?
It can take anywhere from a few days to a few months, depending on your state's licensing requirements and the course you choose (and your current work schedule).
Do You Need an Esthetician License to Do Eyelash Extensions?
This is another question that is state-dependent. Some states have strict licensing requirements, while others don't. Check your state's requirements before opening a business.
Do You Have to Be Licensed to Do Lashes?
This depends on your state. Many states will have requirements for you to be an esthetician or cosmetologist.
Do You Have to Be Certified to Do Lash Extensions?
Again this depends on your state. That being said, you should not provide eyelash extensions unless you have been trained. You may put your client's health and safety at risk if you don't have the necessary experience.