If you're wondering how to start a CBD business, you're not alone. The CBD industry has exploded in growth in recent years, sparking interest in entrepreneurs to get into the CBD business. Truthfully, the cannabis market is growing fast and strong. Given this, now is a great time to start a CBD business. In this article, we'll discuss what CBD is and take you through a step-by-step approach to breaking out in the industry and making the most of CBD business opportunities. Read on to discover how to start a CBD business online.
How to Get Into the CBD Business
According to BDSA, the market for CBD is expected to grow to $20 billion in sales by 2024. That makes it one of fastest growing segments in the cannabis and hemp industry. To get into CBD business opportunities, you must first learn about cannabinoids. Understanding what they are and how they're used in products will help you sell them better to your customers. Then, you must consider all of the business aspects that go into running a successful CBD business.
What exactly is CBD?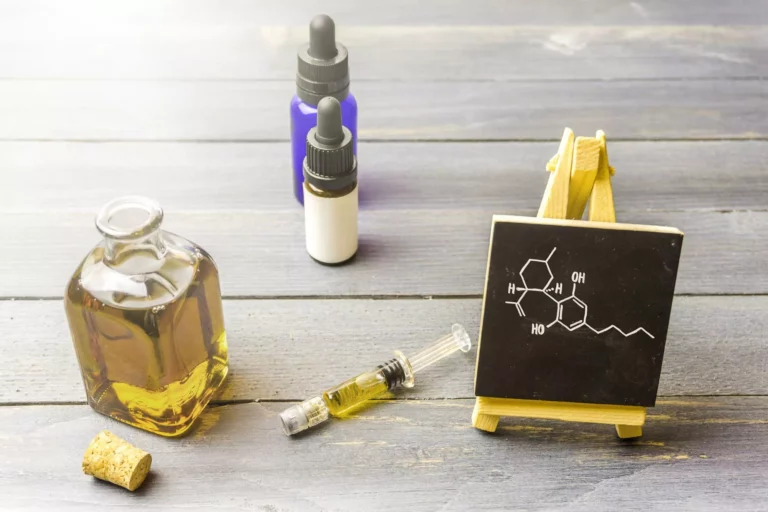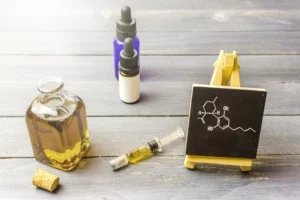 CBD is one of the compounds found In cannabis and hemp plants. These compounds are named cannabinoids and there are a lot of them, more than 100 cannabinoids in fact. Tetrahydrocannabinol (THC) is the best known cannabinoid due to its intoxicating effects. CBD, however, does not have this psychoactive effect and offers multitudes of potentially therapeutic and health benefits. Research into its medical applications is still ongoing. To create CBD products, there are several steps that must happen. We'll discuss this later on.
How it differs from hemp or cannabis
As you now know, CBD is one of the compounds in hemp and cannabis plants. You can extract CBD oil from these plants to create CBD oil products. The difference is hemp has less than 0.3% THC, so it's legal to cultivate, harvest, and process it to make products in the U.S. Cannabis has more than 0.3% THC and is illegal on a federal level.
What Projections Say About New CBD Business Opportunities
The CBD industry has been growing in popularity since 2016. The number of US CBD consumers went from 2.6% to 4.8% in 2018. Many consider this the breakout year for CBD. Whether it be due to the pandemic and people working from home or simply entrepreneurs trying to get a piece of the pie, the CBD industry is hot.
Despite the modern CBD industry being relatively young, it's a highly profitable space. Grand View Research found that the industry as a whole was valued at $4.6 billion in 2018, and it's only gone up from there. With loosening restrictions and new forms of consumption that CBD businesses can expand into, the industry has had a compound annual growth rate of about 22.2%. These figures just go to show how now is an ideal time to start a CBD business. But where should you start?
How to Start a CBD Business in 2021
With stats like the ones above, it's no wonder that people are getting into the CBD and cannabis business. You can start your business in the CBD industry in just ten steps.
Step 1: Discover your target audience
It's unfeasible to reach every demographic, so you'll need to determine who you're going to cater your products to. That way you can build your brand around their needs. Your target market will determine everything from your product's packaging to the content you incorporate into your marketing campaigns.
Ask yourself some of the questions below to help determine your target market analysis:
What do they do?
Where do they shop?
What do they care about?
What products are they interested in?
Step 2: Read up on all local and federal regulations for CBD businesses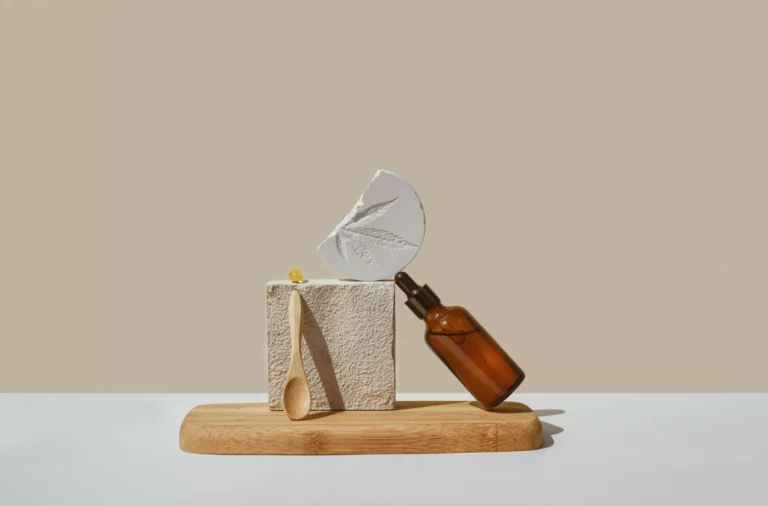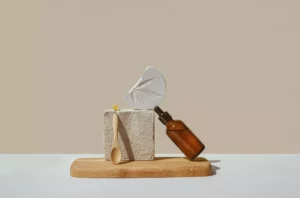 The commercial production of hemp in the U.S. became legal with the passing of the Farm Bill in 2018. This has enabled the sale of products that contain hemp-derived CBD and allow people to grow industrial hemp.
There are some restrictions, too. For example, the hemp used to produce CBD must contain 0.3% THC or less. Unfortunately, state laws are different. So be sure that you have a clear understanding of the federal and state-level regulations that may affect your CBD product sales.
Do you need a license to sell CBD?
Some states require you to have a special business license to sell CBD. If you plan to purchase your product from wholesalers, check your state laws regarding resale licenses and permits. These laws are different everywhere, so you'll want to find out whether you need a resale license and how to get one.
Below are the most common states to sell CBD in and their regulation status:
Selling CBD in Florida. There are currently no set limits on the amount of CBD products a business can sell in Florida. While marijuana is legal for medicinal purposes, CBD products must not exceed the 0.3% THC federal allotment.
Selling CBD in Texas. Currently, Texas's Department of State Health Services is forming a registration process for retailers who specifically sell consumable CBD products. However, retailers must keep their suppliers in check as it is a felony to sell CBD products with more than 0.3% THC to the general public.
Selling CBD in California. CBD and marijuana are both legal to sell in California for recreational purposes. When selling CBD products, retailers must ensure they follow the labeling requirements imposed by the California Department of Public Health.
Selling CBD in Oregon. Much like California, selling CBD in Oregon is legal and follows federal law about the amount of THC allowed. There are no licenses required for retailers but there are certain labeling requirements mandated by the Oregon Department of Agriculture.
Step 3: Form your business plan
A business plan is a formal document that details a business's objectives and how it plans to achieve its goals. Think of it as a roadmap that tells you how to handle aspects like marketing, operations, and financials. Writing a business plan can help you strategize, secure funding, and set yourself up for long-term success. Having a formal plan is especially important in the cannabis business because investors are looking for legitimate organizations.
What types of CBD products will you be selling?
In your business plan, you will also define what products you will be selling. There are a variety of different CBD products. For example, you may get into the CBD oil business and focus narrowly on those products. Other CBD products include:
Tinctures and sprays
Pills and capsules
CBD vapes and cartridges
Topicals and patches
CBD edibles
Step 4: Register your CBD business
In order to sell CBD in a store or online, you will need to legally register your business. LLCs are a popular structure for small businesses but consider the other business types. You must also request an EIN/TIN with the IRS for your new business. Once you have your business license, you can begin sourcing and selling your products.
Step 5: Secure reliable merchant services
To sell CBD online, you need to have a payment processor that allows you to accept different payment methods. It's important to choose a merchant service provider that not only accepts CBD merchants, but also understands the industry. You'll want to find a processor that meets your business's unique needs.
Step 6: Find your CBD supplier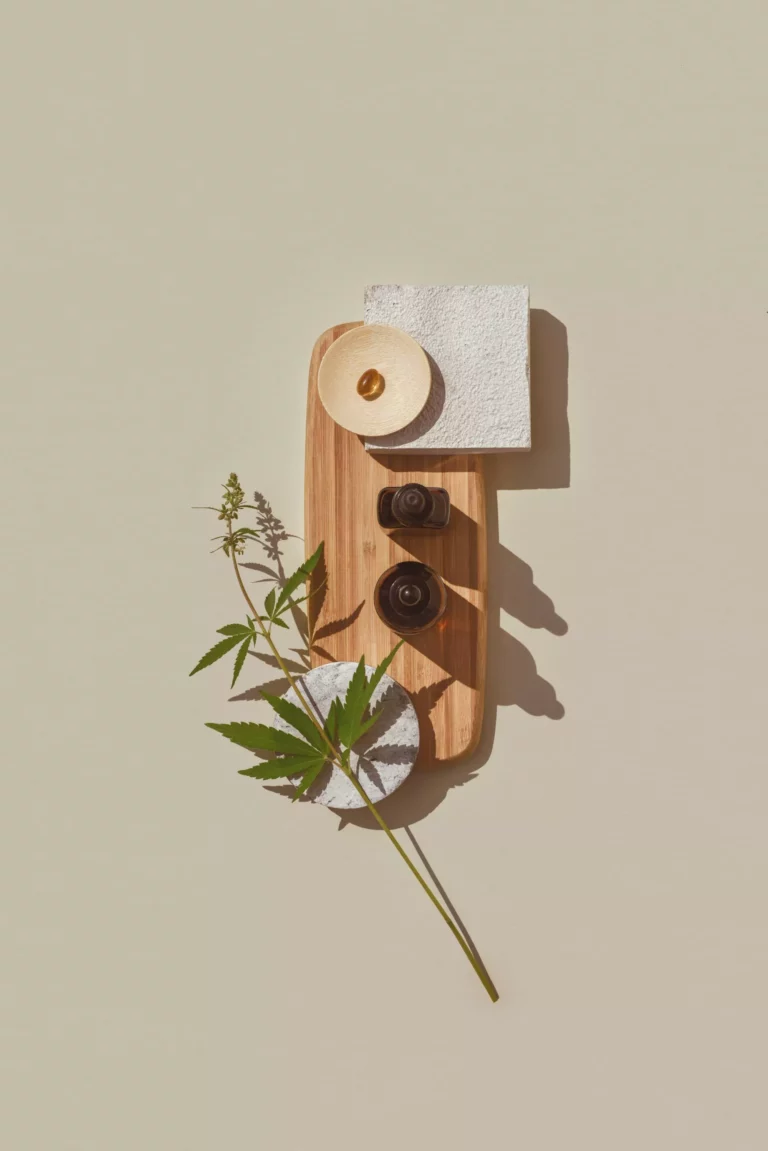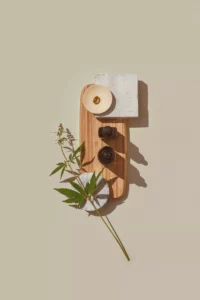 There are two routes that you can take with your CBD or cannabis business. The first is to create your own CBD products. This gives you more autonomy and you'll have more control over creating brand loyalty.
The second option is to partner with an existing brand or dropshipper. This is an ideal path if you want to start a CBD business without having too many upfront costs. You can purchase products in bulk without having the need to have inventory on hand. If you take this route, be sure to do your diligence by searching for a reputable brand to partner with.
Step 7: Establish your pricing strategy
To create a pricing strategy, you must know how much your costs are for operating your business. A few questions that are important to consider are:
How much can you charge for your products?
What are your ongoing expenses?
How much profit do you intend to make on each product?
How can you become more profitable?
Step 8: Solidify your shipping and handling strategy
Shipping and handling are very important to an eCommerce business. You always want to ensure that you are meeting your customer's expectations. Here are a few questions to ask yourself when strategizing your shipping policy:
What should be the threshold for free shipping?
Should I offer a variable fee? Destination-based or weight-based shipping fees can reduce logistics costs.
What is a feasible delivery timeline?
What logistics carrier should I work with?
Based on these answers, you can then select supporting shipping and fulfillment software. This enables you to set shipping rates, print labels, auto-send updates to customers, and manage logistics.
Step 9: Market your CBD business
Once you have a thorough plan for your operations, you can then focus on acquiring customers. Just because you have a website and CBD is popular doesn't mean that shoppers will come running. You need a solid marketing plan, one that draws the right audience to your offerings.
Unfortunately, CBD products are often misunderstood. However, this allows room to build your customer base by educating interested buyers with accurate information. This can include content on different product types, potential benefits, and the hemp industry as a whole. Publishing regular, informational content will also help you with search engine results. Learn and leverage the latest in SEO to help you find potential customers for your CBD business.
Stand out from the crowd of other CBD businesses
With more and more business owners joining the industry every day, it becomes that much harder to stay competitive and top-of-mind for your audience. But by differentiating yourself from the competition, you make your products more memorable for your current and potential customers. With that in mind, do some deep diving to find what sets you apart from your competition.
Does your manufacturing process result in a product that's more effective?
Are you backed by industry experts or influencers?
Do you serve a niche audience?
Does your branding or online marketing efforts leave a lasting impression on viewers?
Discover what you bring to the table and double down on it. It will help you determine the steps toward growing your CBD business and set a precedent for your consumers.
Diversify marketing channels to grow your CBD business
Just because you will be doubling down on traditional marketing efforts does not mean that the other avenues aren't important. Social media marketing has become increasingly important to a younger audience as well as influencer and affiliate marketing. Industry trade shows are also great opportunities to find your next supplier, seller, or customer.
Influencer and affiliate marketing
Influencer and affiliate marketing are especially attractive because they unlock access to a broader customer base that you didn't have before. And after you design the initial campaigns, they involve very little work on your end, outside of periodically checking in with your influencers and affiliates. They do much of the heavy lifting, as they're the ones responsible for creating the content ideas to promote your products.
Trade shows and conferences
Trade shows are unique in that they give you face-to-face interaction with businesses and customers in your industry that you may never see when running an eCommerce business. You can get feedback directly from them in a way you can't do online. This leads to innovation and product improvement in the long run. But even more so than generating customers, you will have direct access to suppliers, sellers, marketers, and industry experts. Taking advantage of what they bring to the table will put you in a better place to grow your CBD business.
Step 10: Protect yourself from industry risks
The CBD industry is a risky one. The landscape of legislation and the adoption of CBD in everyday life have both been tough factors to contend with. There are just so many variables to keep track of.
Regulations and laws change almost daily, and it's up to you, the business owner, to ensure that your company is up to date. It isn't an easy task. Make sure you're aware of the business legal requirements you need to start or uphold your company's status as legitimate.
With so much riding on how the laws progress, the amount of capital you have, and the ability to secure emergency funds for your CBD business should be your priority. Also, consider securing backups for each of your vendors and create plans of action for potential future scenarios. In addition to this, certain types of products, such as CBD beverages and other ingestibles, are treated differently than lotions and creams. Purely due to how these items are used, can mean the difference between high risk and low risk.
As your company grows, you'll want to consider adding a financial advisor and lawyer to your team. They can help you detect changes, act upon legislation, and mitigate issues before they happen.
Staying up to date with CBD legality reduces your risk
A deep knowledge of the industry will help you mitigate risks as you grow your business in CBD.
Although hemp-derived CBD is legal on the federal level, it's ultimately up to each state to determine its legality. Staying updated on the latest news in your industry will help you to pivot quickly if needed. This puts you ahead of those who aren't well prepared and allows you to seize opportunities when they're available.
Subscribe to industry blogs and publications, follow experts on platforms like LinkedIn and Twitter and network with people in different parts of your industry.
If you're the owner of a small CBD business, for instance, stay in contact with growers and legal experts — people outside of your immediate sphere of knowledge. You expose yourself to different viewpoints on an issue, and you may even discover something your less-connected peers missed, giving you an advantage in this highly competitive market.
Your payment processor can help you overcome risk hurdles
Considering all of the volatility in the market and laws, many CBD businesses have struggled to find and hold onto a CBD merchant account for their business. The reason for this stems from the fact that most banks don't like that the industry is entrenched in legality changes. But in order for you to stay in business, this is an essential piece of the puzzle.
So how can your payment processor help?
Well, some credit card processing companies can get you set up with a traditional merchant account for CBD. These come with more stipulations and adherence guidelines than other industries, but at least you will be able to process debit and credit cards online and in-person if need be. And while this is the best option for many businesses, it can change.
In the event that banks are unable to support CBD businesses, your processor can keep you online with check processing solutions. It's not the most convenient answer, but at least your business will be able to accept customer payments while things get sorted out.
Start Your CBD Business Today
It takes a lot of hard work and determination to grow a successful CBD small business. From finding a supplier to securing high risk merchant services, you may feel a little overwhelmed. However, don't let that stop you from pursuing your aspirations of starting your CBD business. Every day regulations and local legislation are making it increasingly easier for businesses to offer safe and reliable CBD products to consumers. On top of that, consumer trends keep pointing to the expansion of this lucrative industry. Fortunately, by following these tips on starting and growing your business in CBD, you'll be on the short track to success in the years to come.