If you're looking to sell CBD online, it can be tricky to know where to start. Most tier-one banks and payment processors will consider CBD a high-risk industry, which can make it difficult to obtain a merchant account to sell CBD online, especially if you sell directly from your own site. In addition, many marketing platforms prohibit you from advertising your products. This means you'll need to find creative solutions to overcome these obstacles. However, there are still some ways that you can successfully sell and market your CBD products online. In this article, we'll go over a few tips to help you find a CBD merchant account, choose the products you want to sell, and build your website, all while complying with state and federal laws.
What is CBD?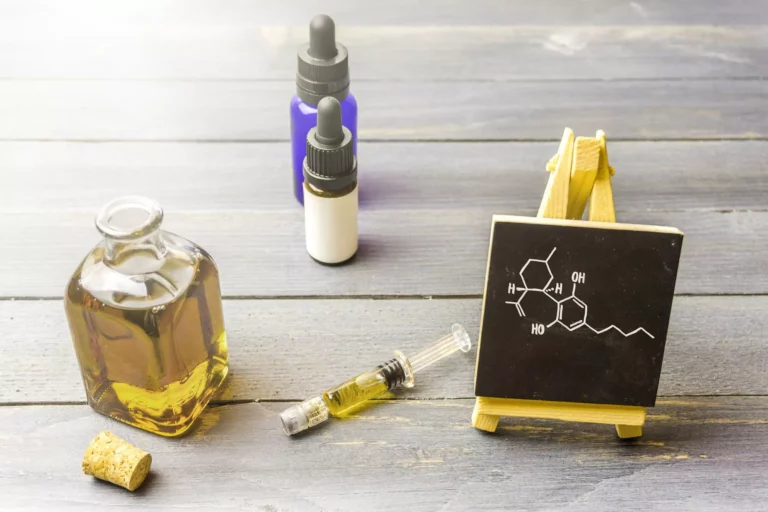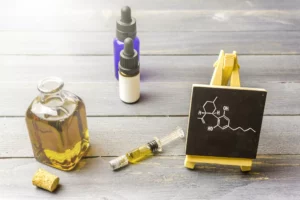 Cannabidiol (CBD), a type of cannabinoid found in the cannabis plant, has recently experienced an increase in attention. This is due to its potential use as a treatment for people who suffer from chronic pain and other ailments. Although many pharmaceutical companies are researching and developing CBD products, there are few medications on the market at this time. As a result, many people are turning to CBD products from other sources for pain relief and treatment of their conditions. While some states have legalized cannabis for recreational use, including tetrahydrocannabinol (THC) and cannabidiol (CBD), many others have only approved it for medicinal use.
Understanding the CBD Industry and Market
CBD has been around for thousands of years. Ancient Egyptians used it for its medicinal properties, but its modern applications have only become popular in recent years. In fact, forecasters anticipate the CBD market will grow by $20 billion by 2024. Although it's widely recognized for its healing properties, CBD is not yet FDA approved. Because of this, there isn't much medical research on the compound. This makes financial institutions hesitant to facilitate digital commerce for CBD products.
Despite their perceived level of risk by payment processors, there are other ways that merchants can sell CBD products online. However, without a high risk merchant account provider or eCommerce platform, you may not be able to sell CBD online.
Understanding CBD Laws, Regulations, and Licensing
In 2018, cannabis became medically legal on the federal level with the passing of the Farm Bill. Since then, 13 states have made cannabis recreationally legal. However, many states still categorize CBD and THC as illegal. In order to successfully sell CBD online, it's crucial to understand how to properly start a CBD business.
One reason it's difficult to sell CBD online is that it must contain less than 0.3% THC to comply with federal laws. While further research is still necessary, scientists are doing their due diligence to substantiate the claims that CBD has both preventative and corrective qualities.
Benefits of Selling CBD Products Online
There are many benefits of selling CBD online. Doing so can help your business:
Increase Your Revenue. One of the most important reasons to sell CBD products online is because it can grow your revenue exponentially. By going global, you'll be able to sell to a much larger customer base and sell more by increasing competition. If you sell locally, there may not be many local businesses selling similar products that your customers can choose from. However, if you sell globally, there are thousands or millions of international competitors selling CBD products on countless websites. This expands your potential customer base dramatically as well.
Reduce Your Costs. Forget about the overhead costs of running a physical business. When you sell CBD online you save money on a physical location, money that can be put back into your business.
Increase Your Customer Satisfaction. If you sell CBD products locally, customers must drive to your store and wait in line to make a purchase. This can be frustrating for customers since they may not want to buy CBD products in person. When you sell CBD online, you allow customers the convenience of shopping whenever and wherever is convenient for them.
Creating a Website to Sell CBD online
Regardless of what types of CBD products you'll offer, you must first determine how to sell CBD online. To sell your products on the web, you'll need a website with all of your basic product information. This should include descriptions, prices, and photos. It's also a good idea to have customer testimonials and reviews posted on your site. These can help sell your product and build trust with your customers, as social proof is paramount.
To successfully sell CBD online, you'll need a high-quality website that looks professional and contains pertinent information about your products. Here are some tips for building an attractive and functional site:
Start with good hosting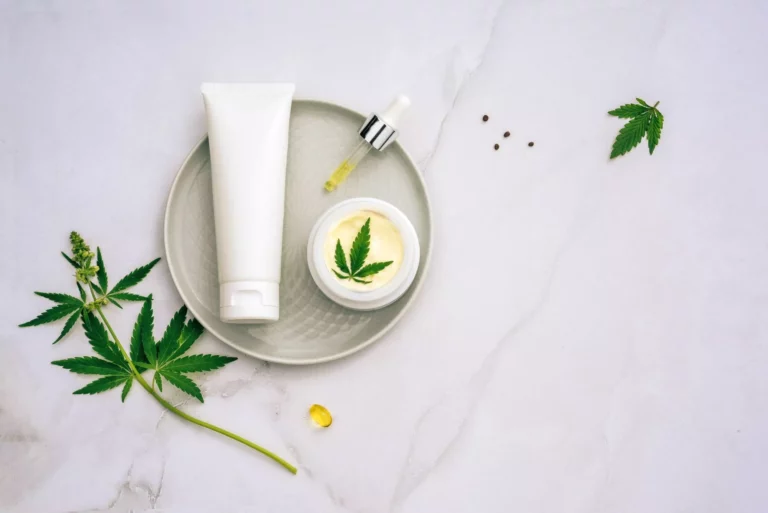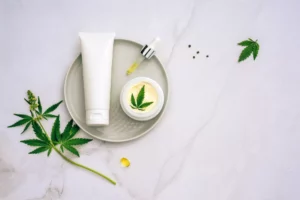 The hosting service you select will largely determine how well your website performs. Low-quality, free hosting services will likely provide a subpar experience for your customers. This affects how they perceive your brand. Make sure to select a reputable company that provides the maximum load speeds possible, so your website is always available.
Add a blog to build relationships
Posting content on your website is a great way to build relationships with customers and current/potential business partners. Writing blog posts about topics related to CBD products will help you establish yourself as an expert within your industry.
This can make you more marketable for partnerships or sell CBD online jobs in the future. Conducting thorough research and writing about related topics can also help drive people back to your website. This, in turn, increases the likelihood of them buying something from you.
Add a mailing list
Building an email list is one of the best ways to sell CBD online long-term. This is because it allows you to sell CBD products directly to your customers without needing their contact information.
eCommerce platforms that support CBD
Although they can be tricky to find, there are eCommerce platforms that support CBD merchants. And if you already have a website with a shopping cart, you can easily integrate our eCommerce merchant services for a smooth transition into selling CBD.
Shopify
Shopify is one of the most popular eCommerce platforms today. The platform provides merchants with everything they need to sell CBD products on Shopify. It's also straightforward to use and has features that make it easy for customers to shop at your store. Plus, Shopify is extremely secure because all credit card information is encrypted before being stored on the platform.
However, Shopify's native payment processor is Stripe, which does not allow you to process CBD payments. In order to sell CBD online through Shopify, you'll have to partner with a payment processor that allows these types of payments. It's worth mentioning that Shopify Payments will charge you additional transaction fees for using third-party processors. Because of this, it's critical that you understand Shopify's fee structure before you begin processing.
Woocommerce
Woocommerce is the eCommerce shopping cart built off of WordPress that makes it easy to sell CBD products on your website or blog. If you already have a WordPress site, this will be an excellent platform for selling CBD online. It's also attractive and customizable with many features that can help improve the usability of your site. Woocommerce offers payment gateways that you can connect CBD merchant accounts to that allow you to sell CBD products online. This option is free and open-source, making it much more affordable than other platforms.
BigCommerce
BigCommerce is a fully hosted eCommerce platform that enables you to sell CBD products online. It's also a scalable service, which means it can grow with your business as your CBD product sales increase in volume. BigCommerce payment gateways are highly secure and easy for customers to use, so they're likely to buy more from you if they feel safe doing so. Fortunately, if you partner with the right merchant service provider, you can integrate your gateway with BigCommerce to sell your CBD products online.
Can You Sell CBD on Other Online Marketplaces?
Selling CBD through other marketplaces is attractive because it makes it easy for customers to purchase your products. However, most major eCommerce platforms don't allow you to sell CBD products, which means you'll have to sell them on your own website or blog rather than using social media or other platforms. With that said, there are still platforms that will allow you to sell CBD online.
Amazon
Amazon does sell hemp-derived products, but its policy prohibits merchants from selling CBD through their marketplace. This means you'll only be able to sell your CBD products on Amazon if you market them in a very specific way. We do not recommend selling your CBD products on Amazon, as it violates their terms of service.
eBay
eBay doesn't allow the sale of CBD products, but it does allow you to sell CBD accessories on the site.
Google Shopping
According to their terms of service, Google Shopping does not allow you to sell CBD products online. However, if you sell CBD products through your own website or blog, they'll automatically show up in Google search results as long as the items are legal where you live.
Facebook Marketplace
Can you sell CBD on Facebook? In short, no. Facebook Marketplace does not allow customers to buy or sell CBD products on their site. They also prohibit you from advertising your products as those containing CBD. This means you'll need to sell your CBD products through another platform or on your own website or blog.
Instagram
While you cannot directly sell or advertise CBD on Instagram's platform, you can use Instagram to inform potential customers about your CBD business and raise brand awareness.
Etsy
Selling CBD products is not allowed on Etsy due to the platform's stringent regulations on substances that do not have FDA approval. Etsy's policies give them the power to eliminate any listings that breach federal laws, effectively barring the sale of any item that contains cannabinoids.
Choose What Products to Sell
When it comes to selling CBD online, determining which products to sell is critical. Most CBD merchants sell CBD oil, capsules, edibles, beverages, and other types of CBD products. The most important thing to focus on is selling products that you already know your customers want. If you sell CBD through Shopify or Woocommerce, make sure you configure them to automatically add taxes if applicable in your state. You'll also want to let customers know what forms of payment you accept and how long it takes for you to prepare their orders.
Selling CBD oils and tinctures
Ultimately, the most popular way to take CBD is through an oil dropper, called a tincture. The oil is commonly consumed by placing drops under the tongue, or sublingually. The oil can be taken by itself if it's water, coconut oil, or olive oil-based, or added to beverages like tea, coffee, or kombucha.
Most people sell CBD oils and tinctures because they're easy to produce in mass amounts, which means you can sell them at competitive prices. Unfortunately, selling CBD oils online is complicated. You'll have to build a website or application that allows customers to enter their dosage information so you know how much CBD oil to sell them.
CBD edibles and beverages
One of the quickest growing and most popular ways to take CBD is through cannabidiol-infused edibles and CBD beverages. Chocolates, gummies, baked goods, and beverages have become some of the most popular choices for CBD consumption. It's an accessible method for new customers to try cannabidiol-infused products through the comfort of products they're already familiar with. It's an easy and affordable way to take CBD oil.
CBD topicals
There is a huge amount of research being conducted to catch up with the popularity of using CBD. One such study by the U.S. National Library of Medicine found that CBD is a promising therapy for reducing inflammation associated with acne and psoriasis. Another possibility being researched concerns the concentration of CBD in association with the effectiveness of the therapy. The findings showed that while effective in small doses, it has a greater possibility when using higher amounts.
For those who are looking for muscle relaxing benefits and/or a non-oral-consumption method for using CBD, topicals have been a growing section of the market. Topicals include things like cannabidiol-infused lotions, soaps, bath bombs, or sprays. These are a more palatable option for many people who still don't like to be associated with hemp, as there is no direct consumption. The cannabidiol is instead absorbed directly into the skin.
Vaporizers and disposable pens
Another quickly growing section of the CBD market is the rise of the vape or disposable pen. A vape requires the purchase of a liquid cartridge that contains CBD oil as well as a battery. The disposable pen, on the other hand, is pre-proportioned and includes everything needed to use it immediately.
CBD capsules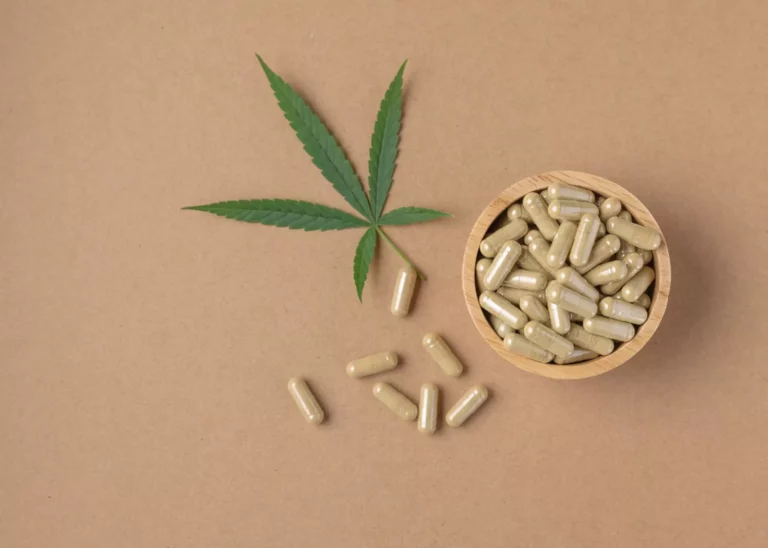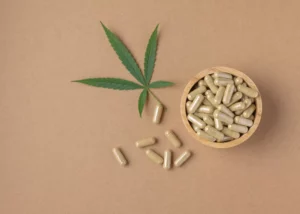 A popular product you can sell online is CBD capsules. Those seeking out CBD capsules have a variety of reasons and motivations for this specific way of incorporating cannabidiol into their lifestyle. A common reason for capsules vs. oil is taste. For some, the taste of CBD or hemp oil is unpleasant and the pills provide a tasteless alternative. The convenience of capsules continues with the quick and regulated amount already preset, meaning there's no guesswork.
Choosing a Payment Processor
Once you've chosen the products to sell through your CBD business, it's time to choose a payment processor that supports CBD. In order to sell CBD online, you must first secure a merchant account through a high risk merchant account provider. Many of these providers specialize in offering accounts for businesses that have been turned down by other payment processors because of their perceived level of risk. High risk merchant account providers may be able to offer you a CBD merchant account, but keep in mind that they may charge you a higher processing rate due to the risk associated with selling CBD.
High risk merchant service providers offer CBD merchant accounts from reputable payment processors and handle all of the compliance requirements for you. Since you sell CBD products, finding a high risk merchant account can be difficult. This is true of any business that sells items without using age verification techniques at the time of sale. Legalization has helped to ease some of these barriers, but there are still a lot of restrictions and additional precautions required by merchants.
Market Your Online CBD Business
The most important thing you can do to sell CBD online is market your business. For many, marketing CBD products is limited by the fear of having their accounts banned or restricted by major credit processors like PayPal and Stripe. And in a highly regulated industry like CBD, marketing guidelines make it extremely difficult– and may seem downright impossible–to advertise through conventional channels anyway. For example, companies such as Google and Facebook don't allow paid ads that promote CBD products (though Google CBD restrictions are more strict than those of Facebook). However, there are ways to successfully market your online CBD business.
Invest in SEO and content marketing strategies
Content marketing and search engine optimization (SEO) help your customers find you organically without spending money on paid advertising to do so. This strategy typically has a great ROI if done correctly and is something that is easy to start and grow.
Creating helpful content and optimizing your website for search engines ensures that your customers find you when they need help or are looking to purchase CBD products. People often do their research on companies and their products long before they buy, but what happens if there's a lack of information to meet their needs? By creating high-quality content to fill that gap, you become a trusted expert in their eyes. So when the time comes for them to buy, they're more likely to choose you over your competitor. With effective SEO, you can avoid having to purchase paid ads and work around Google and Facebook's compliance standards.
Final Thoughts
If you're looking to sell CBD online, it's important to find the right payment processor and eCommerce platform so your business can succeed online. Many tier-one banks and payment processors consider CBD a high risk industry, which can make it difficult for merchants to sell it online. However, by partnering with a high risk processor, you can sell CBD products through your website.
To sell CBD online successfully, invest in SEO or content marketing strategies that will help customers find you organically without spending money on paid advertising channels like Google Adwords. Just because this is a difficult market to break into, doesn't mean it's impossible. It's important to stay true to your original goal of selling CBD online because there are several meaningful benefits to be gained for your business and customers.