The 2018 Farm Bill was a pioneering piece of legislation for the production, sale, and distribution of CBD products. Among other changes, the bill adjusted the way our government classifies and regulates hemp and its related products. However, an unfortunate result of this bill is that CBD now sits in a legal grey area between what the federal government allows and what states allow.
In states where cannabis is legal, CBD products have flooded the market. In more conservative states, ingestible CBD (and other cannabinoid-related products with more than 0.3% THC) are illegal. These conflicting rules have led to confusion within the CBD industry, affecting everyone from the growers to the distributors to the financial institutions that support them. And finally, to the small businesses trying to serve their would-be consumers. Read on to find out what the 2018 Farm Bill did to further that confusion, and what updates might clarify within the industry by the end of this year.
What Is Hemp?
A plant in the cannabis family, hemp is harvested, processed, and legally sold in the U.S. for its fiber and edible seeds. The seed in particular is a super protein, antioxidant-rich, and one of the highest sources of essential fatty acids. This makes it an ideal product for consumers to use on the skin, hair, and body. And as a composite material, hemp has all sorts of industrial uses too. Yet, it's biodegradable and environmentally benign as a fast-reproducing, renewable cash crop.
Hemp can be made into a variety of useful products including:
Paper products and disposables
Pet food, litter, and bedding
Beauty products
Fabrics
Disposable utensils
Packaging and shipping material
Biofuel
Medicine
What Is the 2018 Farm Bill?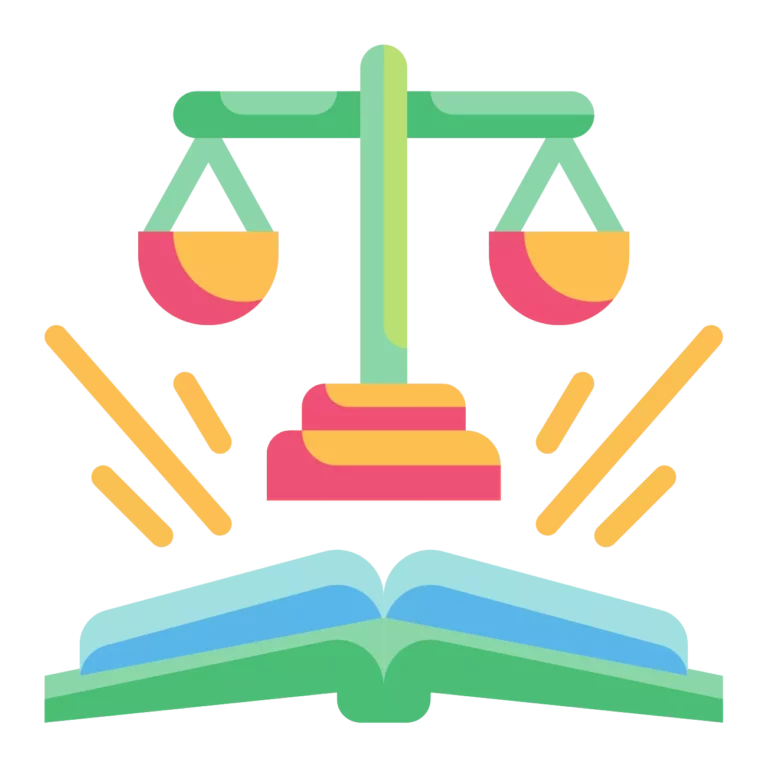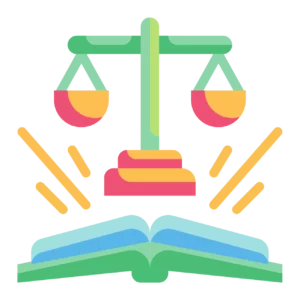 In late 2018, Congress passed the bipartisan 2018 Farm Bill—formally known as the Agriculture Improvement Act—which was signed into law by President Trump. Almost immediately, new opportunities in farming, research, manufacturing, and production opened up. Soon hemp was being farmed, processed, and sold as food, household, and industrial products.
The 2018 Farm Bill included all sorts of provisions for U.S. dairy and pig farmers, forestry services, nutrition, and food stamp programs. It also allowed hemp to be classified as a US commodity. This enables hemp farmers to participate in programs like crop insurance, and receive government commodity support.
While the 2018 Farm Bill opened the doors for change, it didn't go all the way. Lawmakers will soon have an opportunity to reauthorize the bill, at the end of this fiscal year when it expires. Possible updates look to include more funding for the FDA to conduct nutritional research with cannabinoids, furthering the study of its safety and efficacy.
How did the 2018 Farm Bill come about?
Prior to the 2018 Farm Bill, the Controlled Substances Act (CSA) of 1970 classified all forms of cannabis as a Schedule I substance. Notably, the CSA didn't differentiate between forms of cannabis, sidelining hemp alongside marijuana for over thirty years. This raised the criminal penalties for anyone caught with any part of the cannabis plant.
The first big change came with the 2014 Farm Bill. This bill opened the door for limited agricultural pilot programs by declassifying certain kinds of hemp for research. Deemed a success, these programs led to 2018's all-important update to the U.S. Farm Bill, which expanded the opening up of U.S. farming to hemp.
What Does the Farm Bill Say About Hemp and CBD?
Hemp's medicinal properties continue to get a lot of attention. In particular, CBD is responsible for much of the anti-anxiety and pain-relieving effects of marijuana, but with none of the same psychoactive properties. However, the FDA's hesitancy to classify CBD as neither "food" nor "drug" has held up an entire industry of growers, distributors, retailers, and consumers who are eager to engage within this industry.
Fortunately, the 2018 Farm Bill defines industrial hemp as it did in the 2014 Farm Bill, which differentiates it from marijuana. Additionally, the bill removed hemp from CSA, legally allowing for its production and sale. However, these changes are regarding hemp on a federal level. This bill delegates authority to regulate and limit hemp production and sale to states.
Are CBD products legal to sell & advertise online?
Despite these changes, the 2018 Farm Bill did not sanction ingestible plant cannabinoids (like CBD) under its rules. Nor has the Food & Drug Administration (FDA) cleared them as food additives or dietary supplements. CBD-free hemp seed oil is allowed for edible products like gummies, oils, etc. Only topical products applied to your skin can contain CBD or other cannabinoids, but never to exceed 0.3% of THC.
While CBD is non-psychoactive, CBD state and federal levels conflict with each other and have caused much confusion. On top of state and local regulations, companies may issue restrictions regarding the advertising of CBD products on their platforms themselves. For example, advertising CBD on Facebook requires compliance with state, local, and the company's restrictions.
How Are Federal Laws Regarding Hemp and CBD Evolving?
In 2018, the passing of the Farm Bill marked the removal of hemp from the list of controlled substances, which had included low-THC derivatives of the cannabis plant. With interest in the benefits of CBD continuing to grow, one potential solution to provide additional support to CBD businesses is the Secure and Fair Enforcement (SAFE) Act. However, the SAFE Act failed to pass in late 2022, which means financial institutions are not yet able to work with CBD businesses. For now, CBD businesses still rely on the Farm Bill, which is likely to reauthorize at the end of the fiscal year.
Hemp & CBD legalization on the State vs the Federal Level
At the federal level, all cannabis-derived products containing cannabinoids, such as ingestible CBD and topicals containing more than 0.3% of THC, do not fall under the Farm Bill. What is fully legal is hemp-derived food and edibles using hemp seed oil, hemp fiber, and skin topicals containing less than 0.3% THC. The decision regarding anything with a THC concentration greater than 0.3% is left to the individual states to determine.
The Challenges of Identifying THC Thresholds in CBD Products​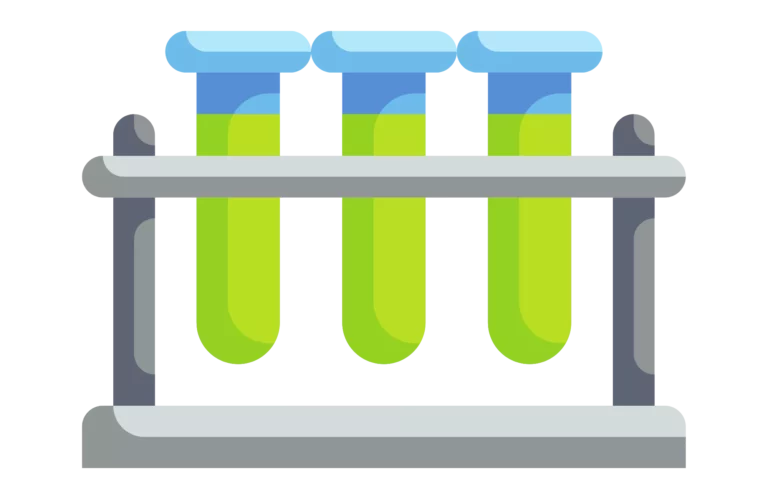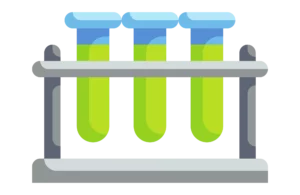 Industry regulation is scarce, resulting in a lack of third-party testing labs to go around. So, left to their own devices, one 2021 study found 84% of the products tested for potency failed to meet the acceptable variance level of within 10% lower or 10% higher than what's on its label.[1]Forbes."New Report Finds 25% Of CBD Products Are Not Tested For Purity". Accessed on March 2, 2023. Additionally, only 16% of the products tested contained accurate product labels.
The goal of testing is that no pesticides and contaminants make it into products sold to the public. But without any guardrails, there are lots of ways things can go wrong. Better rules, and laws, could change that.
How the 2018 Farm Bill Affects Hemp and CBD Industries
The 2018 Farm Bill removed hemp from being lumped in with marijuana in the CSA, making research and access easier. But there's still a lot of grey area surrounding the sale, regulation, and financing of products made from hemp. For this reason, businesses selling CBD are classified as high-risk, according to merchant service providers. This classification increases the difficulty CBD merchants face when trying to find payment processing support for their operations. However, there's hope that another piece of legislation, like the SAFE Act, could help CBD businesses get around the federal restrictions resulting in their high-risk consideration. This would give financial institutions authorization to work with CBD businesses without extreme legal liability.
What Does the 2018 Farm Bill on Hemp Mean for CBD in 2023?
The enactment of the 2018 Farm Bill was a significant step forward for hemp products and signaled the start of a prosperous era for CBD businesses. However, those now starting CBD businesses enter an entire industry in limbo due to confusing federal, state, and local regulations and platform-specific restrictions that are often in conflict with one another.
While recent restrictions on the sale of hemp and CBD products have relaxed, the ever-changing regulations mean that merchants can sometimes still get denied for CBD merchant accounts. A specialized high-risk merchant service provider can not only help CBD businesses obtain the merchant accounts they desperately need, but can also help them navigate the complexities of the CBD industry.