With CBD projected to be a 22 billion dollar industry by the year 2030, many business owners may now be wondering if they can utilize Facebook to advertise or sell their CBD products.[1]PR Newswire. "Cannabidiol Market Worth $22.05 Billion by 2030 at CAGR of 16.8%: Grand View Research, Inc". Accessed December 1, 2023. But much like the federal ban on cannabis and the state-by-state differences in legal restrictions on CBD have led to confusion, the advertising policies on Meta's platforms have been murky at best. In 2021, Meta became more lenient regarding advertising CBD products—or at least, more lenient in its enforcement of the rules. But there are still some important restrictions in their ad policies not yet been updated to reflect the positive shifts, legally and socially, in regards to CBD products.
If you're a CBD merchant interested in advertising on Facebook, continue reading. Navigating these limitations may be tricky, but we're here to help!
Facebook's Advertising Policy Regarding CBD Products
To understand where Meta (Facebook's parent company) stands on cannabis-related advertising, the best place to start is by reading the company's policies:
"Ads may not promote or offer the sale of cannabidiol (CBD) or similar cannabinoid products. Ads that promote or offer the sale of Hemp products must comply with all applicable local laws, required or established industry codes, and guidelines. For more information, see our Business Help Center."[2] Meta. "Introduction to the Advertising Standards". Accessed December 1, 2023.
Let's paraphrase from Meta's Business Help Center page and go into more detail about the specifics:
According to Facebook, your advertising CANNOT:
Promote or sell cannabidiol (CBD) or any similar ingestible and non-ingestible cannabinoid (e.g. cannabigerol or CBG) products.
Sell or promote products containing psychoactive tetrahydrocannabinol (THC) or cannabis-related products with psychoactive components in ingestible and non-ingestible forms.
Expressly state or imply that THC or CBD can treat, cure, prevent, or diagnose a disease or medical condition in humans or animals.
However, your advertising CAN:
Promote the sale of hemp, hemp seed, and hemp fiber not containing CBD or over 0.3% THC.
Educate, advocate, and give public service announcements related to hemp and related products (like CBD) provided such ads don't sell any prohibited products.
By following these advertising standards, you can promote your CBD-related business in compliance with Meta's advertising policies. Although, even if followed precisely, the platform could still reject your ad. Even Facebook's moderators (if you can reach one) cannot explain why some ads get approved and others don't. Enforcement of ad policies at Facebook remains largely automated, inconsistent, and occasionally baffling. On the bright side, rejected ads for CBD topicals are almost always approved by a human moderator upon appeal.
---
Can You Advertise CBD on Facebook?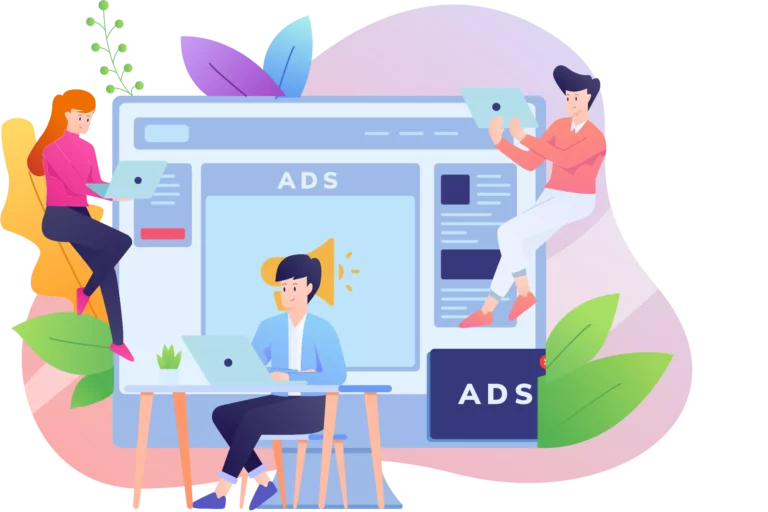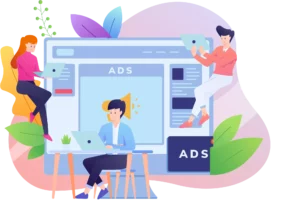 In a nutshell, you can neither directly put ads on Facebook for your CBD products nor link directly to a site that does. However, you can still promote your CBD products in several ways that comply with Facebook's policies. Below are two well-known, tried-and-true workarounds:
1. Focus on Topicals and Hemp-Only Products
Limit your product line to CBD-free hemp products or topical products you put on your body. You can segment off of your eCommerce site and/or edit your product line to focus exclusively on hemp and topicals. Both are permitted in Facebook's programmatic ad buys.
2. Invest in SEO Content
SEO-driven content is permitted by Facebook, as long as it remains strictly informational. However, don't underestimate the power of informational blog posts driving sales. This is a great, brand-focused strategy for growing your first-party contact pool. By including a call to action ("for more information, click here") you can drive your audience to other lead-generating assets. Just be sure not to make any health claims that aren't scientifically backed by research or link directly to your website if it mentions CBD.
Per the first solution, you're also allowed ads for hemp-only products containing no THC or CBD. As long as you adhere to state and local hemp licensing laws and provide authorization certificates to vendors, you should be in the clear. This means promoting anything produced from the fiber of the plant or the plant's seed is acceptable. You can advertise the following products directly on Facebook:
Textiles like clothing and rope made from hemp.
Food made from hemp seed, such as raw hemp hearts, cooking oils, and hemp seed milk. The seed is particularly high in protein and fatty acids, making it an excellent food source!
Skincare containing hemp seed oil, which is a great moisturizer and coveted skincare ingredient.
In both cases above, the goal is one and the same—to capture customers' attention in order to drive your potential audience to purchase CBD products on your website.
How to Run CBD Ads on Facebook
Let's discuss the step-by-step process for placing an ad on Facebook for hemp and CBD topicals below:
Separate from your domain, create an eCommerce business landing page on Facebook that:

Does not crosslink to your main website
Avoids words for the domain like "CBD" and "cannabidiol"
Only focuses on acceptable hemp seed oil, topicals, and other hemp products
Does not link directly to items from the landing page
Does not talk openly about your CBD products (keep it informational)
Does not make any health claims without citing a scientific study

Create and submit your ad to the platform for approval. If rejected, ask for a second review.
If you follow these steps, you'll have a pretty good shot at being approved. That said, plenty can still go wrong. If rejected, retrace your steps to see what you might have missed. Otherwise, it's almost always worth it to appeal the decision. This places the fate of your ad back in the hands of a reasonable person who can override the robot. On the other hand, if you've been rejected for ads in the past, consider taking a break and trying again in a few months.
---
Can You Sell CBD on Facebook?
No, you cannot sell or advertise cannabinoid products of any kind on your Facebook business page. However, you can run ads that drive traffic off the platform to an informational landing page about your business. Since it's legal to sell and ship CBD products with less than .03% THC from your own eCommerce site to all 50 states, you can drive traffic to your website from these pages.
How to Sell CBD Oil & Other CBD Products on Facebook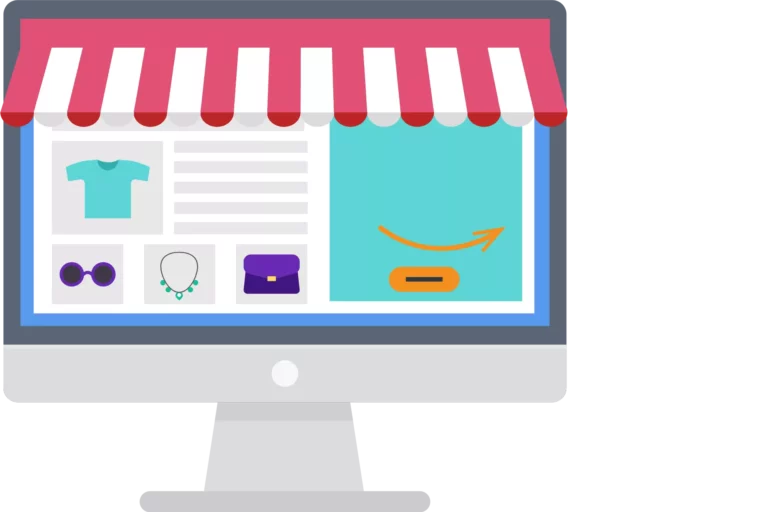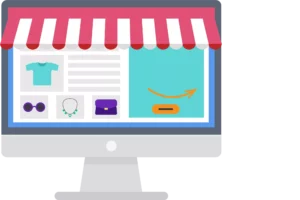 As previously stated, you cannot sell CDB oil directly on Facebook's platform. However, you can drive traction to your website that sells CBD oil from a Facebook business page. Make sure your eCommerce store is CBD-reference free and use the business page to promote topical CBD or hemp products. This page will then drive traffic to another page showcasing information about your business, high-quality photos and videos, and your business's branding. It shouldn't, however, contain any references to ingestible CBD oils, broad CBD, or full spectrum CBD.
Unless your brand already focuses exclusively on topicals, limiting the promotion of your entire product line to CBD topicals or hemp-only products may be frustrating. Though, a few small adjustments are often worth the benefit of bringing in a fraction of Facebook's enormous audience to your site. As long as you're not promoting your CBD products on Facebook, you can still advocate for your other products on the platform, leading customers to your site.
Additionally, it's important to note that hemp or CBD shipped through a mail service nationwide (USPS, UPS, etc.) will require a signed self-certification statement verifying that you are selling legal, state-authorized CBD products. Different carriers have different stipulations, so choose one that fully allows the transportation of your products.[3]ShipBob. "Shipping CBD Oil With USPS: Is CBD Shipping Legal?". Accessed December 1, 2023.
---
Alternative Marketing Methods for Your CBD Business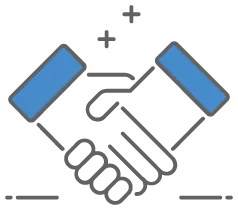 Influencer marketing
There's much less fuss and regulation around peer-to-peer marketing strategies. If you can get the all-important attention of an industry influencer, you'll be ahead of the game among your competition. Ask popular celebrities in the cannabis and wellness industry to create some buzz around your business or reach out to CBD experts on social media to find out if they'll promote your products to their followers.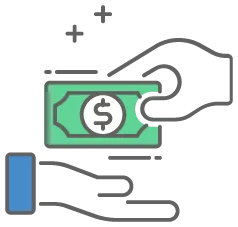 Buy native advertising from nontraditional ad platforms & networks
You can advertise CBD using native advertising on platforms like Outbrain, Taboola, Revcontent, and others. These permissive networks allow the promotion of goods and services that may not be offered on more conventional channels.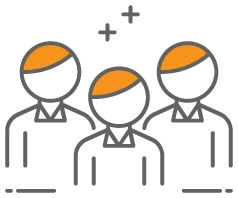 Take advantage of buy-and-sell groups
You can start interest groups about CBD education, health and wellness, and similar subject matters. In other words, look for like-minded folks exchanging information in privately hosted groups or find buy-and-sell groups open to advertising CBD products. The latter may even allow self-promotion.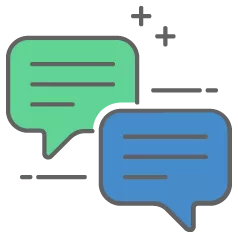 Use a chatbot to sell your products
Set up a chatbot for your eCommerce store and sell CBD oil directly through Facebook Messenger. These computer programs mimic human conversation, so businesses can use them to help customers answer questions, provide support, and even promote their goods and services.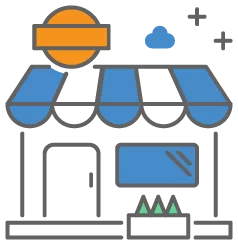 Open a physical retail space
Whether it's a brick-and-mortar storefront, a retail pop-up shop, or even just a table at a marketplace, there are plenty of ways to sell your products straight to the public. By opening a retail space, you can reach a hyper-local customer base, build word-of-mouth buzz, and sell directly to a ready-to-buy audience.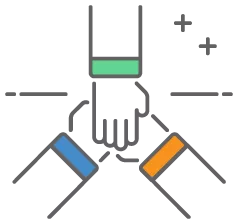 Partner with other community businesses
Try partnering with established businesses in similar industries where you might be asked to promote or sell your products onsite. Think skincare, spas, chiropractors, gyms, etc.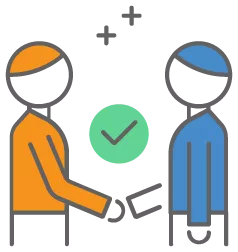 Hold workshops or events
Education remains one of the best ways to serve your audience and reach new customers. You can either keep the sessions strictly informational or use them as a way to teach potential customers about your products. Consider hosting events online and in person.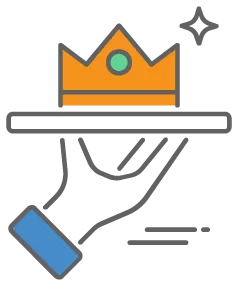 Invest in SEO content marketing
SEO content marketing is a great way to find those potential customers who are actively searching for CBD product information online. You can target specific keywords related to your products. When implemented well, this strategy can help your website shoot to the top of search results. It does, however, require careful content writing, experienced optimization, and a longer sales cycle. But if you can provide valuable content, you can build an engaged audience that may follow you to your online CBD store.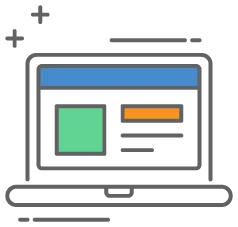 Market on social networks in the cannabis space
If you're looking for another place to find a concentrated audience, try advertising or engaging with a cannabis-specific network to find like-minded customers. Some examples include Weedtube, High There, Canna App, Leafly, Weedmaps, and Duby.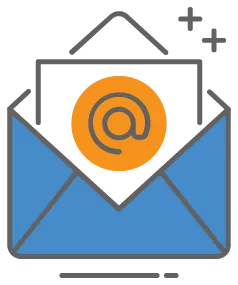 Traditional marketing avenues
Don't forget the more traditional routes that garner both digital and in-person impressions. Grow your business organically with nurture campaigns, email newsletters, and even traditional mailers, flyers, and signs. These reliable tactics are still building successful, local brands one billboard at a time.
---
How PaymentCloud Can Support Your CBD Business
One of the easiest ways to cut through Facebook's thick red tape is to partner with an experienced merchant services provider. However, it can be difficult for merchants to find providers with readily accessible account representatives happy to jump in and help. Fortunately, PaymentCloud is a merchant service provider catering to high-risk CBD businesses across the United States!
At PaymentCloud, we understand that CBD businesses must adhere to much stricter regulations for obtaining merchant accounts, so we've developed useful strategies to navigate the CBD playing field. When you partner with PaymentCloud, one of our experienced account managers will help to support your CBD business and its operations from start to finish. (This includes giving first-hand guidance on how to place your ads and market your business successfully.) Apply for a CBD merchant account today to receive top-notch care and reliable payment processing for your business.
---
---
CBD Facebook Ads: FAQs
Can you advertise hemp on Facebook?
Yes, as long as it's hemp fiber or seed without ingestible THC or CBD.
Should you claim your domain on your CBD Facebook business page?
As a rather new development, Facebook now officially asks businesses to claim the domain associated with their brand page. Furthermore, Facebook claims they won't accept any new ad campaigns from a brand unless they've already claimed a domain.
Granted, complying with this request has consequences that are still a bit unclear. For the time being, we recommend refraining from claiming your full domain if it includes an eCommerce page for CBD products. Time will tell, but any association with a website selling ingestible CBD products seems likely to harm your chances of approval. Claiming a domain differing from the one you're directing campaign traffic to also seems likely to trigger account penalties. So for now, we don't recommend claiming your full domain on your Facebook Business page.
What's the best way to get my CBD Facebook ad approved?
All of the tactics outlined in this article do require effort, and in the end, don't guarantee success. Ultimately it's up to Facebook to pass final judgment. However, we do think you'll have the best chance for approval using the following tips. For example, we highly recommend you:
Be selective with your wording
Work with an agency or merchant service provider
Do not use problematic photos in blog posts or ads
Again, don't make any medical claims
Create a fresh Facebook business profile and/or shop
Don't mention your products by name
Sell quality merchandise
So, there you have it, our pro tips for getting ad approval from Facebook's platform.
Can you sell CBD on Facebook Marketplace as an alternative?
No, Facebook does not allow customers to buy or sell CBD products on Facebook Marketplace. They also prohibit advertising any products containing CBD, so your best bet is still to use other platforms.
What other social media platforms allow CBD advertising?
Meta also owns Instagram, so Facebook and Instagram have near-identical policies. However, some of the most independent-leaning, permissive social media platforms for cannabis ads are listed below:
Twitter has become the first social network to allow cannabis-related advertising.
As a privately-held company, Discord has its own community guidelines and terms of service that don't limit cannabis ads.
TikTok's policies state (for Europe & other markets, at least) "Advertising or promoting hemp products and topical CBD products may be allowed, subject to additional restrictions."[4]TikTok. "TikTok Advertising Policies: Industry Entry – Europe, United Kingdom, and Israel". Accessed December 1, 2023. Perhaps just vague enough to offer hope?
As more CBD-friendly legislation passes in congress, we expect the rules and attitudes of social media platforms like Facebook to relax and change, too.