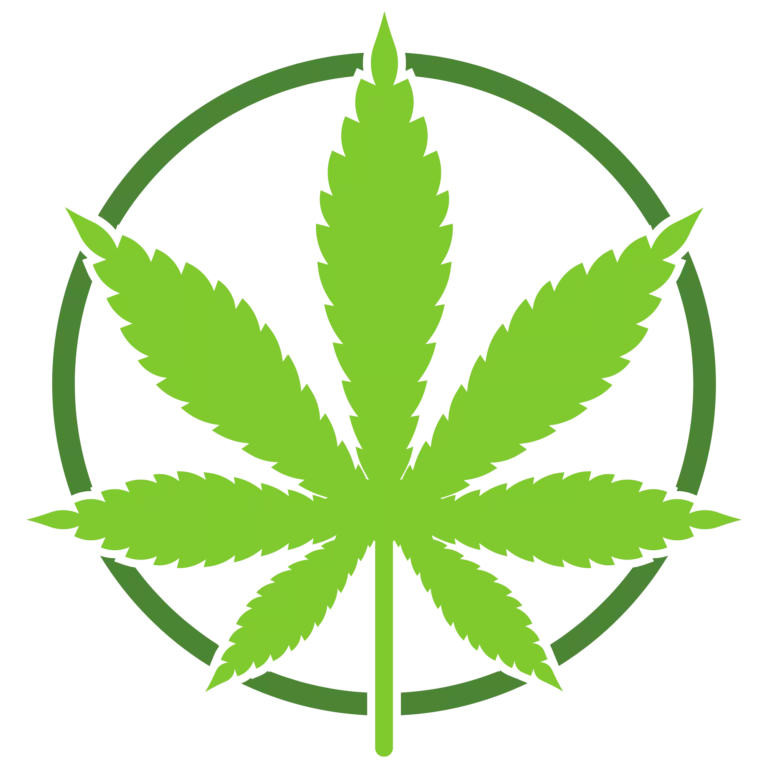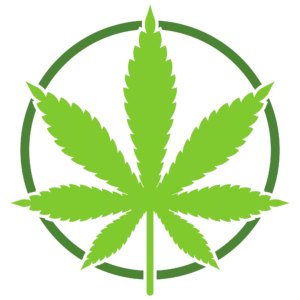 While booming in popularity across the United States, those operating within the CBD industry are actually considered high-risk businesses. And booming in popularity is not an exaggeration. According to Grand View Research, "T​​he global cannabidiol market size was valued at $5.18 billion in 2021 and is expected to expand at a compound annual growth rate (CAGR) of 16.8% from 2022 to 2030."[1]Grand View Research. "Global Cannabidiol Market Size, Share, Industry Analysis, 2030". Accessed on February 23, 2023. Despite the trajectory of the demand for CBD products, there is still one major factor hindering growth in the CBD industry: Its high-risk status. Unfortunately, this high-risk consideration stems from the fact that financial institutions have several reasons to be cautious about working with CBD businesses.
Read on to learn what factors contribute to the CBD industry's high-risk categorization, which types of financial institutions are willing to work with businesses in this industry, and how CBD businesses can obtain payment processing services despite their risky reputation.
Challenges the CBD Industry Faces
Despite the CBD industry's rapid expansion, it still faces several challenges that first impact the likelihood of success for businesses within the industry. By understanding these challenges, CBD businesses can proactively prepare to address these challenges, better positioning themselves for success in today's market.
Legal Regulations: Restrictions regulating CBD products are often unclear and far more conservative than the public opinion of this substance. This not only causes confusion for those wanting to operate in the CBD industry, but it also establishes a system in which consumer demand remains unmet.
Insufficient Evidence: While businesses often advertise the benefits of their CBD products to entice consumers to purchase, the effectiveness of CBD's benefits may vary. If benefits are not realized quickly or intensely enough by the consumer, they may initiate a chargeback.
Societal Reputation: Due to the stigma surrounding cannabis and hemp-derived products, financial institutions often avoid CBD businesses to also avoid any associated reputational damage.
As a result of the above factors combined, financial institutions often do not provide basic banking services to CBD merchants. As such, merchants starting a CBD business often have difficulty securing payment processing.
Why is CBD payment processing considered high-risk?
Let's cut to the chase: The banking industry considers CBD businesses to be high-risk ventures because of the various, often location-specific regulations across the country. (For example, a Texas-based CBD business may have to comply with different restrictions than a California-based CBD business.) The uncertainty concerning distribution, manufacturing, and even CBD's legality in each state elevates the possibility of businesses being found in non-compliance with restrictions on the CBD-derived products they sell.
However, let's look at it from the payment processor's perspective. A processor connects your business to the bank hosting your merchant account and shoulders a lot of liability in doing so. Processors, above all, want to ensure that your business breaks no laws (even unintentionally) and that your services won't harm anyone. And the associated liability forces payment processors to impose extra restrictions on operations selling CBD products. As a result, many payment processors will not accept applications for merchant accounts from CBD businesses. If they do, they will often charge additional high-risk processing fees. This can make running a business in this space a bit more difficult from a financial standpoint.
Does being "high-risk" affect the chances of opening a merchant account?
Many business owners wonder if being labeled as a high-risk operation affects their chances of securing a merchant account. Unfortunately, the answer is yes.
As touched on in the last section, businesses operating in industries considered inherently high-risk, like CBD, may have fewer options when it comes to payment processing services. With that said, there are still reliable providers available that specialize in high-risk payment processing. The key is to find the best high-risk merchant services provider offering the favorable terms, customized support, and advanced payment solutions that your business needs to grow.
Dangers of calling your CBD business by a different name
If you've been struggling to find the perfect processing partner for your CBD business, you may have considered changing the name or description of your business to make it processor friendly. However, businesses that hide what they are actually selling from their credit card processor are committing an act of fraud. Fraudulent behavior, such as lying about the good or service being sold, can incur significant fines and penalties imposed by financial institutions, card networks, and payment processors. This can lead to the suspension of payment processing capabilities and even inclusion on the MATCH list. The latter of which can ruin the business's chances of securing payment processing in the future.
Lying to a processor may seem like a quick way to get approved. However, the potential harm this deception can cause far outweighs any temporary gains. And with high-risk providers willing and even happy to offer services to your CBD business, there's no reason to lie in order to obtain payment processing.
What to do if your CBD processor shuts down your account
Despite being labeled as high-risk, many CBD operations have successfully signed up with a credit card processor. However, CBD businesses must work to maintain these payment processing privileges, lest they face account termination. The most common reason a processor may shut down your account is due to suspected fraud or unusual activity. This could include things such as sourcing from companies known for unsatisfactory levels of quality control, running into issues with the law, or incurring too many chargebacks and consumer complaints. The latter is the most common trigger, as too many chargebacks within a certain timeframe is usually the culprit of account termination.
Because of the potentially damaging consequences of account termination, as well as how difficult it can be for a CBD business to obtain said account in the first place, it's important to verify your customers, quality control your products, and invest in your customer service.
How High-Risk Merchant Services Are A Viable Solution For CBD Companies
High-risk merchant accounts are becoming an increasingly popular avenue for CBD businesses seeking payment solutions, as they offer invaluable protection against the possibility of fraud and chargebacks. A solid high-risk merchant services provider will stay on top of the latest regulatory guidelines, allowing you to maximize profits and keep everything legally compliant. These services help businesses process payments securely, reduce exposure to fraudulent activities, and provide an easy setup process. Moreover, these services lower admin costs associated with processing payments, as an integrated point-of-sale (POS) system eliminates the risk of manual entry errors.
What are the advantages of opening a CBD merchant account?
By opening a CBD merchant account, you'll unlock many advantages:
Multiple Payment Methods: You can offer your customers the ability to pay via credit cards, online, ACH payments, and recurring billing. And offering more payment options often means more revenue.
Transaction Tracking: When opening an account, you'll access a payment portal where all transactions are recorded. Having a well-detailed record of transaction history helps you discover the sales trends of your business.
Reduced Fraud: A merchant account equips you with fraud prevention tools that verify a cardholder's identity and stops fraudulent activity in its tracks.
Dedicated Support Team: A merchant service provider commits to providing all their merchants with a support team to fight against fraudsters, assist with payment processing, and troubleshoot any issues.
Is CBD processing subjected to additional fees?
CBD businesses may be subject to unavoidable high-risk merchant account fees. In addition to higher processing rates, CBD merchants may all see increased chargeback fees, PCI compliance fees, early termination fees, and even merchant account reserve withholdings. However, these fees are dependent on the risk level of your business. The riskier your business is, the higher your fees will be.
Fees add up, as they're known to do, and this can make it hard for merchants to accurately estimate the costs associated with accepting payments for CBD products. It's important for any merchant wanting to accept payments for CBD products to fully understand all the various fees on their merchant agreement before signing with a payment processor.
Qualities of a Good High-Risk CBD Merchant Account Provider
Even though the CBD industry is considered high-risk by most processors, that does not mean you have to settle for the first processor willing to partner with you. You should still be selective and find the merchant account provider that best suits your operations. Here is what you should look for when finding a high-risk merchant account provider:
Industry Specialization: Many merchant account providers specifically deal with CBD merchants. In doing so, these providers are knowledgeable enough about the CBD industry to properly advise merchants operating within this industry.
Good Ratings: A reputable provider with good consumer ratings showcases that they put clients first. Additionally, a responsive merchant service provider comes in handy if any issues arise.
Fraud Prevention: If you don't have the necessary tools to prevent fraud, it could result in significant penalties and damage to your relationships with your customers and processor.
Competitive Pricing: Fees associated with high-risk merchant accounts are generally higher, but many high-risk providers aim to stay competitive with industry-wide pricing. Shop around for quotes and decide which is the best option for you.
What to Look for When Choosing a CBD Payment Gateway
Typically, a merchant service provider will offer you a payment processor and a payment gateway. And a great merchant services provider offers a seamless onboarding process during which they integrate your processor with your gateway.
However, the true beauty of a merchant account is that it grants you greater control over your payment processing. If you decide to choose a payment gateway from a third party other than your merchant services provider, consider the following: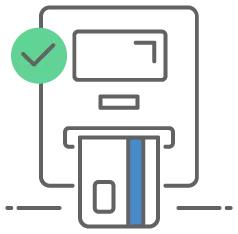 High-Risk Payment Processing
As previously mentioned, operating in the CBD industry typically places your business into high-risk consideration within the payments industry. Finding a gateway that allows different types of high-risk transactions is essential. You'll be able to process a high volume of transactions, implement recurring payments, and accept international payments, among other advantages.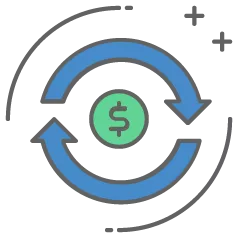 Reasonably Priced Processing Fees
For anyone running a business, payment processing costs can make or break your bottom line. You'll want to choose a reasonably-priced payment gateway. Usually, a merchant services provider is able to offer a payment gateway at a more discounted price than if you were to go directly through a payment gateway company.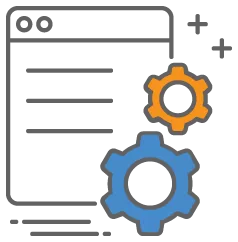 Simple Integration With Your CBD Business
Before deciding on your payment gateway, ensure that your high-risk payment processor can integrate with the gateway. The support representative that assists you with your merchant account can let you know if both platforms are compatible with one another.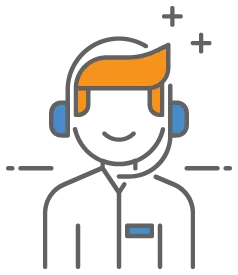 Exceptional Customer Support
Good customer service is an absolute must when choosing a payment gateway. Make sure the gateway offers quality customer support to assist with problems and resolve them quickly. Keep an eye out for resources such as tutorials, guides, and FAQs to help you learn more about their services.
How Do I Get a CBD Merchant Account?
As discussed, getting a CBD merchant account can feel like a daunting task. The best plan of action is to research and reach out to high-risk merchant account providers. Once you've found the best provider for your operations, follow the below steps to get a high-risk merchant account for your CBD business:
Provide all relevant business documents—licenses, bank statements, processing statements, credit reports, COA reports, a valid photo ID, and anything else your provider requests.
Submit an application along with the aforementioned business documents.
Allow time for the review process, during which you should be prepared to present any additional documents that the banks may request.
Implement any changes required for approval. (For example, add a security feature to your website.)
Allow time for the underwriting process.
Upon approval, set up and integrate your merchant account.
Accept payments!
Future Outlook for CBD Merchants
With the introduction of the SAFE Banking Act, though still not officially law, both regulation and public sentiment toward CBD products seem to be evolving favorably. As such, the future outlook for CBD merchants is bright. Credit card processors have noticed these sunny horizons and have adapted accordingly to provide support for those who offer hemp-based products. However, within the payments industry as a whole, high-risk merchant services providers remain the most affordable, suitable choice for CBD businesses seeking payment processing.