With the legalization of hemp-derived CBD products in Texas, you can now legally sell CBD in Texas. (After obtaining the proper licensing, of course!) CBD, or cannabidiol, is a natural compound found in hemp plants that have been linked to a range of potential health benefits that include reducing anxiety, improving sleep, and relieving pain.[1]Harvard Health. "Cannabidiol (CBD): What we know and what we don't – Harvard Health". Accessed June 29, 2023. For those ready to launch a CBD business in Texas, follow below as we go over licensing, regulations, and costs.
How to Start a CBD Business in Texas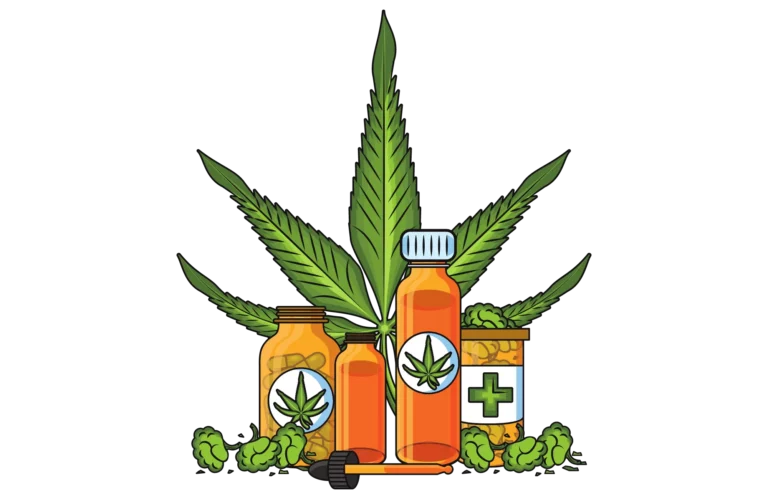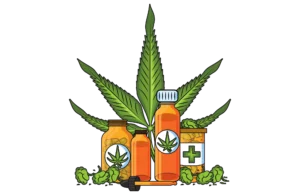 The trend of leniency in CBD regulations in Texas creates a perfect opportunity to start a CBD business. While regulations still vary depending on where you plan to open the business, generally speaking, Texas requires you to have a valid license and registration with the Texas Department of Agriculture in order to sell CBD in the state.
Additionally, you must also comply with Texas' stringent labeling requirements, including requirements for product testing, ingredient listing, usage advice, and potential risks associated with the consumption of these products.
How to Get a License to Sell CBD in Texas
In Texas, you need a license to manufacture, process, and/or distribute consumable hemp products. Apply online to the Department of State Health Services and pay the initial fee of $258 for a license valid for one year.
Supplementary requirements include a fee per location, fingerprints, and business documents. After that, you receive an email with a code allowing you to print the FBI authorization form (if applicable). Fill out the form and take it with you to your fingerprint submission appointment.
If you're a retailer selling consumable hemp products, including those containing cannabinoids, you must register each retail location where the products will be sold. According to the state of Texas, the fee for initial registration, valid for one year, is $155 per location.[2]DSHS. "DSHS Accepting Applications to Manufacture or Sell Consumable Hemp Products". Accessed on June 29, 2023.
Laws & Regulations for Selling CBD in Texas
In 2019, Texas removed CBD from the Schedule I controlled substance list following the passing of the 2018 Hemp Farming Bill.[3]Dallas News. "Texas debates hemp bills as state takes it off list of dangerous drugs. How might marijuana, CBD laws change?". Accessed on June 29, 2023. This allowed for the sale of hemp-based CBD products with less than 0.3% THC in the state. However, much of the details of this law have yet to be clarified, so staying up-to-date on regulatory changes is important if you intend to sell CBD online or in person in Texas.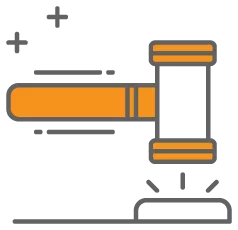 Advertising laws
Due to a mix of unclear state laws and clear federal laws, the advertising laws regarding CBD products in Texas are particularly confusing. Federally, marijuana-based substances are illegal, so advertising over channels like the Internet and radio may be difficult or impossible. Some legal experts recommend proceeding with extreme caution if you choose to advertise or, the safer option, to not advertise at all.
The Department of State Health Services CBD Regulations in Texas
If you sell, distribute, or manufacture CBD products in Texas, you must obtain a license from the Texas Department of Health Services. There are two primary license types you should apply for based on your business model: DSHS retail CBD registration and consumable CBD product license.
DSHS Retail CBD Registration
Retailers of CHP consumable hemp products, whether physical or online, must have a DSHS retail CBD registration and cannot modify the products in any way.
Consumable CBD Product License
You would apply for the consumable CBD product license if you manufacture, prepare, compound, process, repackage, sell, or relabel CHP products.
Types of CBD Products Available to Sell in Texas
According to DSHS, Texas defines consumable products as any product processed or manufactured for consumption that contains hemp, including food, a drug, a device, and a cosmetic. It does not include any consumable hemp product containing hemp seed or hemp seed-derived ingredients used in a manner generally recognized as safe by the U.S. Food and Drug Administration.[4]DSHS. "Consumable Hemp Program | Texas DSHS". Accessed on June 29, 2023. With that said, the most common consumable products available for sale in Texas are:
CBD gummies
CBD oil
Foods and drinks infused with CBD
CBD drugs sold over the counter
Cosmetics and lotions containing CBD
How Much Will It Cost to Start a CBD Business in Texas?
Starting a CBD business in Texas is not one-size-fits-all. Depending on the business type, model, and size, it can cost anywhere between a few hundred dollars to hundreds of thousands of dollars to get started. Consider costs like:
Licenses and permits
Rental costs
Product testing and labeling
Labor
Credit card processing
Software
Marketing expenses
Final Thoughts on Selling CBD Oil in Texas
Starting a CBD business in Texas is a potentially lucrative venture, but requires careful planning and preparation. By researching products, creating a business plan, securing financing, and being aware of associated costs, you can put your business on the path to success. But keep in mind, the ever-changing nature of CBD regulations also results, many times, in payment processors refusing to service CBD businesses. Fortunately, CBD businesses in Texas, or any state for that matter, can secure payment processing through a merchant services provider experienced in supporting CBD businesses. From that point on, it's total relaxation for CBD merchants and customers alike!
---
---
FAQs About Selling CBD in Texas
Is CBD legal in Texas?
Yes, CBD is legal in Texas. Texas voted to allow the legal use and sale of cannabidiol (CBD) derived from hemp in 2019.
How much does a CBD license cost in Texas?
A license to produce, distribute, and manufacture CBD products costs $258. In addition, there is a $155 registration cost for each location where CBD products are sold.
What license do I need to sell CBD in Texas?
To manufacture, produce, and sell CBD products in Texas, you need a hemp license. You may apply for it online on the Texas Department of Agriculture website.