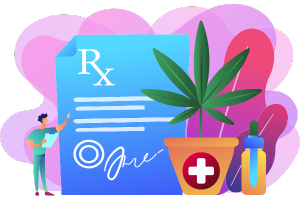 Despite California's cannabis fame, obtaining a CBD business license isn't as easy as expected in the Golden State.
As a pioneer in legalizing medical marijuana in 1996, California has upheld cannabis legality in some form for over 25 years This has cultivated high demand, in a $5.3 billion-dollar market, representing 20% of the country's 26 billion dollar cannabis industry.[1]Forbes."California's Cannabis Sales Declined In 2022, The First Time Since Legalization". Accessed June 28, 2023.
Playing in California's cannabis-friendly economy comes with hurdles: paperwork, high fees, and fierce competition add to the challenges. In this article, we'll guide you through the ins and outs of getting a CBD license in California to help you launch your new and successful, Cali-based CBD business.
How to Start a CBD Business in California
Regardless of which type of cannabis products you plan to sell, there are some general requirements in the state of California. To start a CBD business, you'll need to provide:
DBA
A sales tax permit
Other necessary permits
Of course, the above will vary by business type (medical vs. recreational, cultivation vs. retail vs. dispensary, etc.) as well as which city or county you operate in. But in the meantime, you can use these guidelines to acquire a distribution license to sell CBD products in the state of California.
How to Get a CBD License in California
California heavily regulates the cannabis industry. So much so, that the California Secretary of State recommends seeking legal assistance to help guide you through the process.
Under The Department of Cannabis Control (DCC) regulations, to sell any kind of topical or edible product containing CBD, merchants must obtain a special California retail license. Retail and distribution CBD businesses face relatively easier entry compared to growers, storefronts, dispensaries, or couriers in the cannabis industry.
That's not to say, however, you don't have your work cut for you when it comes to dotting your i's and crossing your t's. So let's look at what you'll need and how to get it below.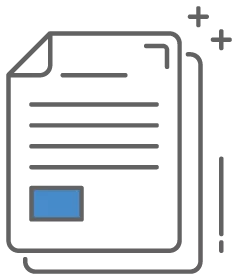 What type of business or cannabis license do I need?
Firstly, the type of cannabis license you apply for depends on the type of business you want to operate. Types of CBD or cannabis businesses include cultivation, manufacturing, distribution, retail, testing laboratories, and microbusinesses.
Please note, however, that CBD businesses are still considered high-risk to financiers and banking institutions. So, while working with merchant service providers and other financial companies, look for suppliers that won't hinder you as you set up your business.
When selling CBD products to the public, you'll need to follow state laws regarding quality and content testing. You can read the current DCC regulations in PDF form, here:
Finally, you'll also need approval from the local jurisdiction, where your cannabis operation is located. Some cities and counties put a limit on the number of businesses licensed in a certain area. As a result of these constraints, California experiences an average of 4.5 retail licenses per 100,000 individuals, highlighting the limited availability of licenses within the state.[2]DCC. "Where cannabis businesses are allowed".Accessed June 28, 2023.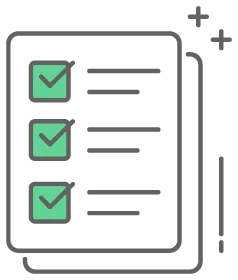 What is the process of applying for a CBD license?
The overall process of applying for a CBD business license involves the following steps (though the process may seem long, each step is fairly straightforward in its own right):
1. Start the local permitting process:
Many cities and counties have rules and permit for cannabis businesses (some do not allow them at all). Get a jump on all the permitting paperwork as needed before applying for a state cannabis license.
2. Learn the state regulations for your business type:
The DCC has requirements for how to run different types of cannabis businesses. For example, standard operating procedures, employee training, facility setup, and more.
3. Gather your information and documents:
Use the DCC's extensive resource guide to help you create the documents you need during the licensing process. Email the DCC licensing team if you need assistance.
4. Create an account:
The DCC may suggest the license type and preferred platform for the application. Create a user account and password, fill in the required fields in the licensing system, and upload any necessary documents.
5. Pay your application fee:
When you finish your license application, the system will ask you to pay your application fee. This fee is only to apply for a CBD license and is not your license fee. Merchants will pay the licensing fee later in the process.
6. Submit your application:
Review your application for any errors and ensure all documentation is provided. Once finished, you may sign the form and submit it. Allow up to 10 business days for the DCC to review your application.
7. Answer any correspondence from the licensing team:
The DCC licensing team will email you about corrections or more information. Respond promptly by their deadline. Lab paperwork may be requested for verification, labeling compliance, and quality control.
8. Pay your license fee:
If the DCC approves your licensing application, you'll receive an email with instructions about how to pay the fee. The DCC will issue the license once they receive the payment.
9. Post your license:
Once your license is issued, download your certificate from the licensing system and post your certificate in a visible place within your business.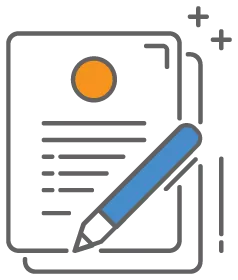 CBD License Application Requirements for California
To receive a CBD business license in California, all applicants must meet certain state requirements. Let's go over them below:
Be a resident of California
Pass a background check
Provide a cannabis seller's permit
Documented proof of bond
Outline your detailed operating procedures
Show legal paperwork proving permission to use the proposed location from the city/town or landlord if it's a storefront
Laws & Regulations for Selling CBD in California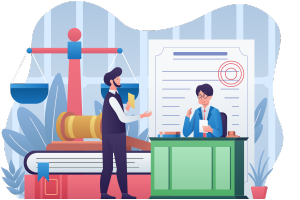 Although CBD products are on the rise in California, it wasn't until California's Assembly Bill 45 (Aguiar-Curry, 2021) was passed and signed into law that made it official. The law covers multiple aspects, including a precise industrial hemp definition and the establishment of a regulatory framework by CDPH. The CDPH is actively engaged in developing a program that will help the industry operate legally, while also protecting consumers.
Per California's Proposition 64 and the U.S. Farm Bill, it's legal to sell CBD in California as long as your products:
Abide by state labeling requirements.
Are purchased from a licensed vendor.
Do not contain chemically synthesized forms of cannabinoids.
Meet content standards for industrial hemp products. Currently, AB 45 requires a certificate of analysis from an independent testing laboratory that confirms industrial raw hemp extract in its final form does not exceed a THC concentration of 0.3%.
By following the above process, you'll be on your way to receiving a CBD license in California! It's important to remember that while hemp extracts comply with federal food and drug laws, finished cannabinoid products, particularly those in the form of food, beverages, or products containing more than 0.03% THC are not considered legal. Due to this, you will not be able to sell these types of products across state lines.
How to Renew Your CBD License in California
Once you receive your California business license to sell and distribute CBD products, the only thing you have left to do is to keep it active by renewing it annually, here's how:
Wait for your renewal window to open. You will receive automated email instructions when your renewal window opens, roughly 60 days before your license expires. Be sure to renew your license within this window.
Review and update your information in the licensing system. Ensure any changes to your business are reflected in the renewal form, including updates to your premises diagram and standard operating procedures. Additionally, provide the previous year's revenue, tax returns, and owner/stakeholder disclosure.
Pay your license fee and submit your application. After reviewing and signing your application, you'll pay your licensing fee and submit the renewal.
Post your updated license. It's important you remember to replace your old license certificate with your new one. Download your updated license certificate and post it in a visible place where visitors to your business can see it.
Start Selling CBD in California
Now that you have a solid understanding of the requirements and challenges of obtaining a CBD license for your business, you can confidently take the steps to enter California's lucrative CBD market. When selling CBD, the main aspect to consider is that you'll need a high-risk CBD merchant account. This will allow for seamless and secure payment processing and help to mitigate any risks associated with the transaction process. When you partner with a reliable provider, you'll enjoy peace of mind throughout your CBD selling journey in California.
California CBD License: FAQs
Is CBD legal in California?
In accordance with the U.S. Farm Bill and California's AB 45, the cultivation and commercialization of hemp-derived CBD is legally permitted both at the federal and state levels in California.
How much does a CBD license cost in California?
In California, there are two types of fees for cannabis licenses:
Application fees are due when you submit your application and the Department of Cannabis Control (DCC) cannot review your application without it.
License fees are due when your application is approved so that the DCC can issue your license. They cannot issue your license until you pay the license fee that is due each year during renewal.
CBD licensing fees are relative to how big your business is, so most fees are calculated based on your business's gross annual revenue. For a rough idea of pricing, a small business selling CBD products will pay around $1,000 for the application fee, and roughly $5,000 for the licensing fee once approved. [3]CA.GOV. "INDUSTRIAL HEMP ENROLLMENT AND OVERSIGHT". Accessed June 28, 2023..
Can you sell CBD without a license in California?
No, to operate legally, you will need to meet all necessary cannabis licensing requirements, pay all registration and licensing fees, and meet all other California state requirements.
How long is a CBD license valid in California?
The Department of Cannabis Control issues licenses for up to one year, so you will need to renew your CBD business license annually.