The 2018 Farm Bill legalized the sale of CBD products in the United States, but confusing regulations throughout the country have led to financial institutions steering away from CBD businesses. Fortunately for those using WooCommerce to sell CBD online, the platform allows the sale of CBD products. However, your experience using WooCommerce will vary depending on whether you use its open-source software version or host your site via WordPress.com. Continue reading for all the ins and outs of using WooCommerce as a CBD business, including the requirements for selling CBD products on WooCommerce, the steps to secure a CBD merchant account for WooCommerce, and other related topics!
Using WooCommerce for Your Online CBD Store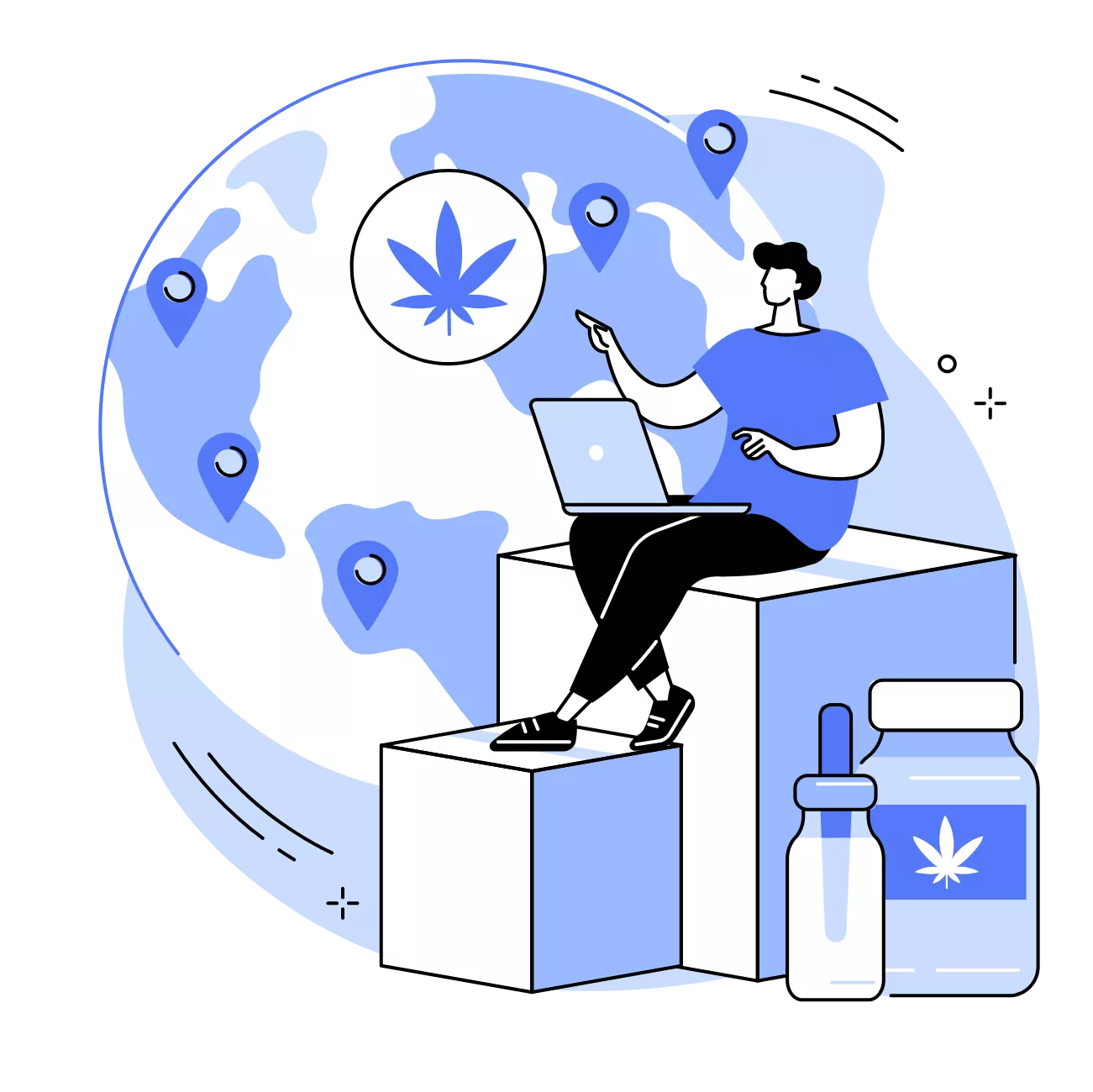 WooCommerce is an open-source software operating as an eCommerce plugin for WordPress. Merchants can use WooCommerce for free using the open-source version of WordPress. Merchants may also choose to host a WooCommerce store via WordPress.com at an additional cost.
WooCommerce makes it easy to start a CBD business, especially if you use the free, open-source software version. As this version of the software is available for free to all web users, there are no specific CBD restrictions. However, there are only two options for merchants to process CBD transactions—through Square's CBD program or a high-risk merchant account. Unfortunately, Square is known to shut down accounts unexpectantly, making a high-risk merchant account the more reliable choice.
Requirements to Sell CBD on WooCommerce
To start, merchants must adhere to state laws and regulations governing the sale, distribution, and marketing of CBD products. By complying with state laws, CBD merchants avoid penalties, fines, or even legal action.
Since WooCommerce simply allows CBD products on its platform, it is up to the merchant to integrate a payment processor. And payment processors have their own requirements for CBD merchants. For example, a CBD merchant will likely need to undergo a complete underwriting process. As part of this process, underwriters may request several business and/or personal documents, which we outline later in this guide.
WooCommerce CBD Limitations
As previously mentioned, as long as a merchant is in compliance with CBD state laws and their processor's regulations, they can sell CBD products on WooCommerce without any limitations.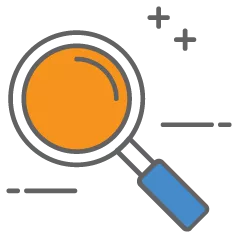 What CBD products can you sell on WooCommerce?
In most states, your business can only sell CBD products with a THC concentration of 0.3% or less. Likewise, you may face restrictions regarding the sale of paraphernalia and other cannabis-linked products depending on the state. On WooCommerce, you're allowed to sell CBD capsules, lotion, oil, skincare products, and gummies.
Choosing a Payment Processor to Sell CBD with WooCommerce
Payment service providers, such as Square, are not capable of providing individual merchant accounts custom-made for a business's operations. In this aggregate method of payment processing, merchants have less access to support and are often subject to unexplained account freezes and restrictions. Additionally, payment service providers often charge flat-rate pricing, which costs more in the long run.
Instead, a high-risk merchant account provider will help you secure a payment processor offering the most flexibility in terms of selling CBD on WooCommerce. These providers offer dedicated support to help merchants avoid payment disputes, account restrictions, and other issues associated with high-risk businesses.
If you're searching for the best WooCommerce high-risk merchant account provider, take into consideration the following tips:
Research online or locally for reputable providers.
Request quotes and compare them.
Ensure they have all the services your business needs to succeed.
Read over the terms before signing so that you understand the associated fees.
How to Get a WooCommerce Merchant Account in 3 Steps
Let's explore the standard three steps involved in obtaining a CBD merchant account for WooCommerce:
Step 1: Apply for a CBD Merchant Account
First, your business must find a CBD merchant account provider. Due to the CBD industry's high-risk classification, traditional financial services typically avoid partnering with those in this sector. As a result, many CBD businesses rely on high-risk merchant account providers.
Once you've found a suitable merchant account provider, fill out an application with all the necessary details. (Fortunately, most high-risk merchant account providers have convenient online applications.) While requirements vary depending on the merchant account provider, below are details most applications require:
Valid photo identification
Voided check
Business incorporation details and EIN
Certificate of Analysis (COA) Report of products sold
Step 2: Underwriting Process
During the underwriting process, the provider will check your business's details to ensure it's eligible for CBD payment processing. Keep in mind, you may be asked for further documentation throughout underwriting. Additionally, underwriting for high-risk merchant accounts can take up to four weeks, so be sure to respond to requests for information quickly to avoid any delays.
Step 3: Approval Process
Once underwriting is complete, you'll begin the onboarding process with your merchant account provider. This includes the receipt of the necessary information associated with your merchant account, as well as connecting CBD payment processing to your WooCommerce account.
Fortunately, high-risk merchant account providers have dedicated support to help CBD businesses set up their payment processing. If you need help integrating with WooCommerce, or other eCommerce platforms, a high-risk merchant account provider has the available resources to help streamline the process!
Final Thoughts on WooCommerce for CBD
When it comes to accepting payments for CBD products on WooCommerce, merchants often face challenges due to the high-risk nature of the industry. But if you use a high-risk provider to secure a CBD merchant account, you'll avoid many restrictions imposed by payment service providers and traditional financial institutions. Additionally, high-risk providers often provide the added benefit of higher chargeback thresholds, better payment security, and more reliable access to merchant support services.
WooCommerce for CBD: FAQs
How do I open a WooCommerce store for CBD?
If you're ready to sell CBD products online, you have two choices if you want to use WooCommerce to build your digital storefront: Use the open-source software version or pay WordPress.com to host your site.
If you use the open-source software version, you won't need to worry about any CBD restrictions. Simply build an online store as you would any other online retail shop.
However, if you want to use the paid-for WordPress.com version of WooCommerce, you must use Square or Viva Wallet to process payments. As such, you must abide by Square or Viva Wallet's CBD regulations. Still, WordPress.com does make it easy to quickly build an online store, which may be more convenient for a CBD business on a tight budget.
What are my options for hosting providers for my CBD store?
If you're happy using Square or Viva Wallet to process payments, you can host your WooCommerce CBD store on WordPress.com. However, you will need a third-party hosting partner to integrate a high-risk merchant account. Some hosting providers may ban CBD and other heavily regulated businesses, but partners like SiteGround, InMotion Housing, and ScalaHosting proudly partner with CBD businesses.
Always check a host's terms of use for its latest rules regarding CBD sales.
Why are there restrictions for selling CBD if the Farm Bill legalized it?
In 2018, the Farm Bill legalized hemp and "low-THC derivatives of cannabis, such as CBD products" at a federal level. This finally paved the way for CBD businesses to begin selling products nationwide.[1]FDA. "Hemp Production and the 2018 Farm Bill". Accessed on February 28, 2023. However, this law only legalizes CBD products with 0.3% THC concentration or less, meaning not all CBD products are legal. Likewise, many states have used the Farm Bill to legalize CBD, while others have continued enforcing anti-hemp laws, creating a grey zone for low-THC products. As a result, CBD laws vary considerably across state borders, making it challenging to predict the future of the industry.
Many financial institutions steer clear of regulated industries—such as CBD, adult content, and vaping—as they're open to regulatory changes and carry an associated reputational risk. Therefore, accessing merchant accounts, payment processing, payment gateways, and other merchant services may be challenging for CBD businesses, regardless of the industry's legality.
Is it legal to sell cannabis on WooCommerce?
WooCommerce users cannot sell cannabis using WordPress.com to host their websites. However, as WooCommerce is open-source software, nothing stops cannabis businesses from using the free version of WooCommerce to build an online store. However, you must follow local and federal laws to create an online cannabis store.
If I use WooCommerce shipping to print shipping labels, am I automatically approved to ship CBD products?
Just because your business can print shipping labels using WooCommerce, it doesn't mean you're complying with local and federal laws for shipping CBD products. Make sure to check the laws of the state where your business operates, as well as the state of product delivery. You may need to fill out a form at the post office.
Can I be declined later even if I was approved by a payment processor?
Yes. Payment processors reserve the right to hold or eliminate your account if you break their terms of service. Accumulating too many chargebacks, engaging in fraud, selling high-risk products, or breaking any other specific terms may result in account termination.
Applying for a high-risk merchant account is critical if your CBD business wants to reduce its chances of account freezes. High-risk merchant account providers specialize in working with regulated industries by providing higher chargeback thresholds, dedicated support, and other resources which help avoid account closures.