With so many merchants using Amazon to sell their products, it's easy to assume that selling CBD on Amazon is allowed. While the eCommerce giant initially sold products directly to consumers, it's now a major marketplace for third-party sellers. In fact, Amazon has more than nine million third-party sellers on its platform, with over 140,000 of them exceeding $100,000 in revenue annually.[1]SELLERAPP. "Amazon Statistics (Seller, FBA, and Product) That'll Surprise You".Accessed March 6, 2023. Interestingly enough, Amazon has stern restrictions for merchants when it comes to selling CBD and other related products on its platform.
In this guide, we'll explore Amazon's CBD policy, how some merchants get away with selling it on Amazon, and other online platforms to sell CBD online.
What is CBD?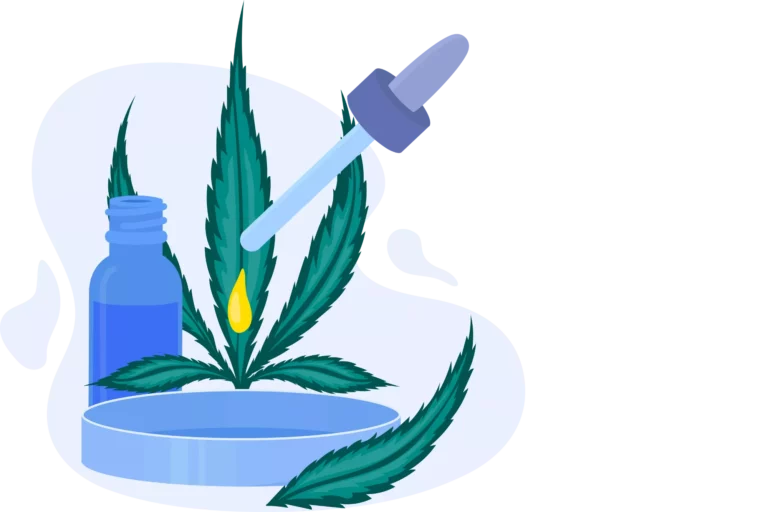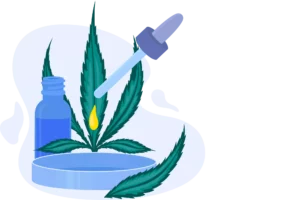 CBD, or cannabidiol, is one of more than 100 cannabinoids in the cannabis plant. But unlike THC, CBD doesn't cause people to feel psychoactive effects. Some CBD products contain THC because it's difficult to remove CBD from the cannabis plant without extracting the THC.
Due to the 2018 Farm Bill, CBD is at the forefront of many eCommerce discussions—the bill changed how the federal government labels CBD. Hemp-derived CBD products with less than 0.3% THC concentration are federally legal. This makes it possible for businesses to sell various supplements, creams, and other products to customers across the U.S.[2]Brookings. "The Farm Bill, hemp legalization and the status of CBD: An explainer". Accessed March 6, 2023.
Individuals in the cannabis industry often claim CBD has a positive impact on many medical conditions, including insomnia and anxiety. While there have been some studies on CBD's medical properties, there is still a need for more evidence. However, one area showing a glimpse of promise is CBD treatment for specific types of seizures. The FDA has recently approved a CBD prescription drug claiming to help with epilepsy. [3]Healthline. "Can CBD Oil Help with Seizures?". Accessed March 6, 2023.
CBD vs. Hemp
Many Amazon users may be confused about why hemp products are for sale on the platform and CBD products are not. This is because Amazon allows hemp products such as hemp seed oil as it has almost no THC traces and very little CBD. While hemp seed oil is derived from hemp seeds, CBD oil is manufactured by obtaining oil from the entire cannabis plant. So although many CBD products don't have significant psychoactive properties, they still have more THC than other hemp products.
Can You Sell CBD on Amazon?
In the United States, CBD is high-risk to financial institutions, therefore Amazon does not allow it on its platform. The company has a strict anti-CBD policy, likely due to the product's regulatory status. While CBD was made legal at a federal level, some states have their own CBD laws. Likewise, as some CBD products exceed 0.3% THC concentrations, Amazon may open itself up to scrutiny if it's unable to correctly monitor the contents of the CBD products listed in its marketplace.
Alternatively, Amazon began allowing CBD sales on its UK platform, marking its first foray into the world of CBD.[4]BusinessCannn. "Amazon Enters CBD Retail Market – But Only In One Country".Accessed March 6, 2023. Although this doesn't apply to US merchants, it does suggest that Amazon may change its approach to allowing CBD in the future for U.S. sellers.
How Some Sellers Get Away with Selling CBD on Amazon
If you see CBD products on Amazon, you might wonder how merchants sell these products despite Amazon's ban on CBD goods. There are two primary reasons why this happens. Sellers sometimes promote products that give the impression of having CBD but in reality, do not contain it.
In other cases, you may see actual CBD products posted without Amazon's permission. Once Amazon reviews the listing, the platform will likely take it down and ban the seller from using Amazon's marketplace altogether. Either way, it's best to stay away from listing CBD products on Amazon, as its CBD policy is very clear.
Where Else Can You Sell CBD?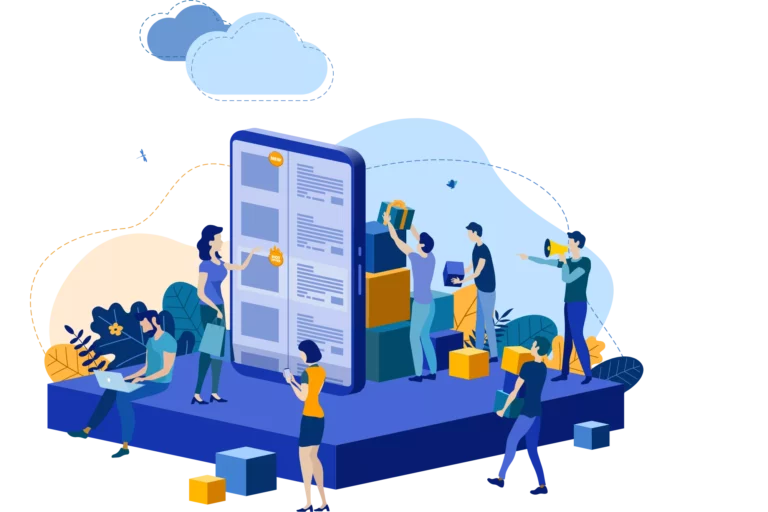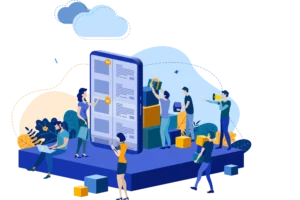 With Amazon's CBD ban on US-based sellers, finding an alternative option has become a top priority for merchants. Though, to sell CBD on an accepting web platform, merchants must first partner with a high-risk merchant account provider to approve the sale of CBD goods for their business. This can be a challenging and time-consuming process for merchants, but it's necessary to ensure that their business remains compliant with the applicable laws and regulations.
Fortunately, there is no lack of eCommerce platforms for business owners to choose from. Let's explore three of the top choices below:
Shopify
Shopify is one of the world's leading eCommerce platforms. It provides easy-to-use web-building tools, making it simple for merchants to build online stores without web experience. When you choose to use Shopify's web platform with a high-risk payment provider and gateway system, you can easily start taking CBD payments on your website.
BigCommerce
BigCommerce is another leading eCommerce solution. This platform has dedicated resources and support for CBD sellers, making it a top choice for many merchants. Likewise, you can connect a payment gateway and merchant account provider to a BigCommerce store for secure payment processing.
WooCommerce
With WooCommerce, businesses can set up an online store and offer a range of CBD products to customers. This involves WooCommerce allowing CBD payment processors to integrate with its platform. WooCommerce is an excellent platform for businesses looking to sell CBD products online.
Custom Website
If you choose to build a custom website with a payment gateway and a high-risk merchant account provider, it's simple to sell CBD products to your customers. However, this will require web development experience, which is why many merchants use website builders instead.
If you're looking to grow your business by selling CBD on Amazon, the harsh truth is, you can't (right now at least). Luckily, there are other useful ways to promote your CBD products online. Finding a payment provider that allows for the sale of CBD and hemp-related products is actually the most important piece of the puzzle. High-risk merchant account providers have years of experience in regulated industries, arming them with the tools and resources needed to protect CBD businesses. When you apply for a CBD merchant account, you'll unlock your business's full potential to process and grow!
Selling CBD on Amazon: FAQs
Are there other hemp-based products I can sell on Amazon?
Yes. If you have hemp products without any THC content, you can sell them on Amazon. Many hemp products are different from CBD as they contain no traces of THC. Some examples of hemp products on Amazon include hemp seeds, seed oil, cream, protein, and more.
Why doesn't Amazon sell CBD with terpenes?
Amazon doesn't allow the sale of CBD with terpenes because terpenes can produce psychoactive effects.
Is it illegal to sell CBD oil on Amazon?
Amazon does not permit the sale of CBD products on its platform. While the legality of selling CBD is left to federal and state lawmakers, Amazon reserves the right to remove your selling rights and ban you from its platform if you are caught selling CBD products.
What happens if I get caught selling CBD on Amazon?
Some merchants choose to ignore Amazon's CBD ban and still list their products. While selling hemp-derived CBD in the United States is legal at a federal level, Amazon can still ban your account and prevent you from selling on its platform if you violate its policies. As Amazon is one of the world's largest marketplaces, receiving a permanent ban from the platform will prevent you from gaining access to its customers in the future.
Is the profit potential worth the risk?
No. It is not worth trying to sell CBD products on Amazon. Not only will it result in a swift removal of products and the potential removal of your account, but it may also result in legal consequences.
Amazon is very clear about its ban on CBD products. Considering many other eCommerce platforms and payment providers have a friendly approach to CBD, there's no need to use Amazon if you want to start a CBD business online.