Building an online business is one way to enjoy a unique career by providing additional time, freedom, and flexibility. The only thing to consider before starting one is the industry size and popularity. One particularly lucrative space deals with online tobacco and cigar sales. This industry is massive and can provide huge opportunities when working from home. Cigars and tobacco comprise a multi-billion dollar industry with steady growth projected over the next few years. Between that and the option to do business all online, makes it an optimal industry to get involved in.
In order to begin a cigar club business online, there are a few steps to follow so that you minimize your risk. Creating a business plan and hosting your website will be tough, but may seem like a cakewalk when compared to your payment processing. Working with a dedicated tobacco payment processing solution is the only way for you to be approved and begin selling.
Create a Business Plan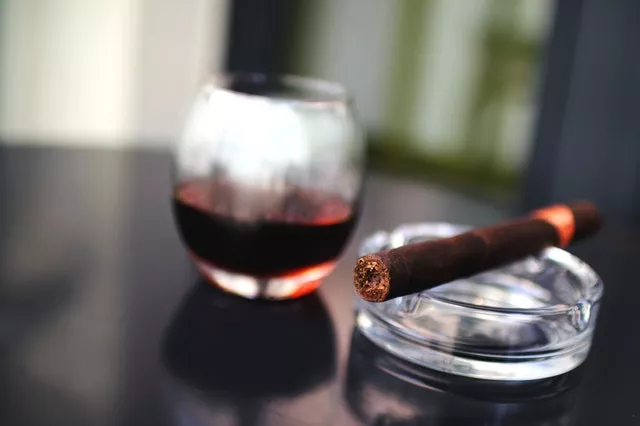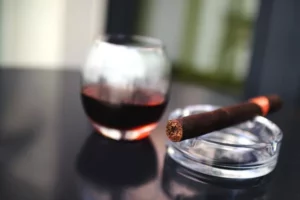 Before you can begin selling cigars, it is essential to devise a business plan for your online cigar club. Be aware of legality issues and regional differences before you begin your journey to prevent unforeseen hiccups in the process. Some tobacco-related products are prohibited while others may not.
Once you have the legality issues straightened out, it is time to begin planning your business. Have an idea of your competition, where they excel and where they fail, for a starting point. This critical thinking will allow you to have an unobstructed opinion of your business.
Brainstorming questions to follow
Go over various details for your cigar club before you begin stocking inventory. Ask yourself the following questions about your prospective audience.
What is my target audience? What demographics (age, gender, location) do I intend to reach with my online cigar club?

How will my customers discover my online cigar club business? Will social media be useful? If so, what platforms? Will advertising be a part of the plan?

Will I be selling individual cigars, and packages of cigars, or will I be offering a subscription-based business model? Are my items going to be exclusive to customers who sign up? Will I implement tiered pricing for my subscription service?

How often will I restock new inventory including a variety of cigar types? What items will I sell? Am I going to order a variety of items or focus on just a few?

What type of cigars am I most interested in obtaining and stocking for customers, and why? Is quality, quantity, or uniqueness the most important element of a cigar to my target audience?

How will I ensure that my customers return again for purchases in the future? Can I implement easy payment processing procedures? Will subscription billing need to be implemented?

Will I need to provide multiple payment options? Are my customers going to expect debit and credit card options to pay for items?
Choose a Business Model
Choosing the right business model is one of the most important decisions you will make as an online entrepreneur. When you plan to sell cigars, consider whether it is more profitable to sell single items or in bulk. Whether you prefer to sell single cigars, packs, or a subscription, you have many options.
When you want to streamline the process of buying and selling cigars, consider a subscription-based business model. A subscription-based model for your business is a great way to quickly gain repeat customers. Additionally, automation ensures that your customers can pay quicker and easier for the items that they would already buy.
Subscription-based models are now more popular and in-demand than ever. The ease makes it the preferred method of receiving items each customer would buy anyway. There is also a subscription for nearly everything and it has become a customer need in many cases. There are subscription-based businesses in most industries, catering to the most dedicated and committed of their client base.
With a subscription model, gain and retain cigar lovers on a weekly, monthly, or annual basis.
Cigar and Tobacco Payment Processing
Before you begin selling cigars on your eCommerce store or official website, search for tobacco payment processing services. Because standard credit card processing companies do not welcome cigar-selling companies, it is best to seek out an alternative. Using a high-risk tobacco payment processor is the only way to minimize the risk of hosting your online payment gateway.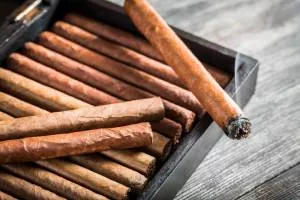 Some of the most popular online payment processors such as Paypal, Stripe, and Square cannot accept tobacco products. They prefer low-risk businesses that don't put their reputation on the line. Unfortunately, many businesses in the tobacco industry do get set up with them through their auto-approval tactics. Then after weeks or months of processing, the account is shut down. This leaves merchants back at square one with the need for processing solutions.
A high-risk account is what you need
Choosing to use a tobacco-specific payment processor provides a number of advantages over using a traditional payment processor. Minimizing chargebacks, the risk of fraud, and closure to name a few. A high-risk processor helps to protect the businesses they approve by properly underwriting and understanding their company.
When you have a high-risk credit card processing solution in place, you can also implement recurring billing. A recurring billing feature is optimal for an online cigar club business moving forward in the industry. So even if you choose not to implement it immediately, having the option to do so is important.
Keep in mind that online shoppers are more inclined to make a purchase if they have the ability to choose from a variety of payment methods. Credit cards lead the pack for preferred payment method. That is behind debit and ACH transactions.
Apply for a Cigar Merchant Account
Obtaining a cigar merchant account requires submitting an application after finding a high-risk payment processor. Once you have found a reputable and trustworthy payment processor, complete the application process. Submit requested information that includes personal details, bank account information, and in some cases, business models or business plans.
Beginning your very own online cigar club business does not have to feel confusing, stressful, or overwhelming. With the right plan of action, launch your cigar club online without encountering issues or hangups. Knowing what to expect for a new cigar business is a way to expedite the process and help you begin generating revenue quickly. By planning your online cigar club in advance, gain peace of mind once and start selling your inventory.