Information technology is defined as applying computer skills using hardware, software, amenities, and infrastructure to build, file, trade, and control information to fulfill several goals. This extends to the employees that are responsible for carrying out these demands. Now that is a lot to consider when figuring out how to start a tech support business from the ground up. But with the right tech model and business ideas, your goal of starting an IT business and providing technical support to customers will happen before you know it.
IT professionals should have skills in problem-solving, analytics, and dexterity if they hope to be successful within the field. Competition is high, however, and only the most prepared and determined individuals will maintain a successful company. For this reason, starting your own IT tech support eCommerce business can be a difficult but rewarding challenge.
Anyone who wants to be an entrepreneur dreams of two things: freedom and stability. Freedom to do what you want and stability to grow and scale.
Starting an IT Business from The Ground Up
You need to make a few decisions before you begin to learn how to start a tech support business. Things such as the tech support business model you will use, who your target audience is, and what can be done to facilitate their needs. For instance, some businesses in this space are providing technical support to customers by offering help with emails. In this scenario you will obviously want to educate yourself on the ins and outs of emailing and be available for your client should they run into any issues. Your customers may range from personal to professional clients.
For more information, view our complete guide on how to start a business.
The Basics to Developing a Tech Support Business Model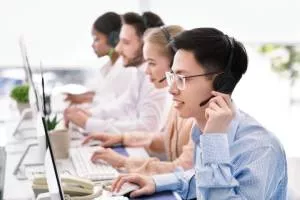 Some issues don't need to be handled in person. Remote tech support businesses are able to fix general issues over the phone or through online communication-saving time and manpower. With the help of remote connection software, specialists are just a click away. All you need to start up is a computer, phone access, the appropriate software, and knowledge.
Outline your remote tech support services
Before beginning your business, you'll need to decide what services you offer. Will it be to fix email issues, help backup customer files, install security measures, or something else? Your prior work experience and skills will help determine what subset you should focus on. A remote pc tech support agent who is only experienced in Windows would not be a good candidate to help those with Mac devices.
Also, ask yourself if you want to be working with everyday clients or with other companies in need of tech support. B2B sales for technical support services is one of the largest subsections within the IT service sector. It might be a good avenue for you to consider for your business as well. Just make sure your merchant account supports B2B payment processing.
Further, an important factor in your tech support business model is to decide on your work hours. Offering evening and weekend schedules may be ideal since most customers are home during this time.
Figure out your IT support company pricing and payments
Once you know the types of services you will be offering, that will then beg the question of what you are going to be charging for it. You can start by researching your competitor's offering and pricing to determine if you want to beat them on quality or value. This will be the easiest way to figure out the numbers, but also consider how you will be asking customers to pay through your tech support merchant account.
It's not a requirement to fully understand how tech support payment processing works. Like how a client doesn't need to know every inch of your company in order to make a payment. But it is a good idea to know how to start a tech support business with a secure and compliant merchant account with your acquiring bank.
Are you going to structure your tech support business in a subscription style are you on a contract basis?
Do your clients prefer ACH payments or do they like to pay with their company credit card?
Are you going to need to send them automated invoices to pay via mail or would you rather send a text-to-pay link to their cellphone?
These are all questions you should have answers to before starting an IT business and providing technical support to customers. After all of this is hashed out, you will have a foolproof tech support business model to grow with you for the years to come.
Form your legal business entity
The type of entity you choose should be based upon your own personal preference. There are many types of tech support business models to choose from such as LLCs, Sole proprietors, and Corporations. But, it would be impossible to choose between these types without knowing what they are.
LLC – Arguably the most flexible option. An LLC (or Limited Liability Company) offers protection from liability, supports an unlimited number of members, and requires a separate legal entity to be filed with the state. But it's important to know that this is not the best choice for companies that plan to go public.
C-Corporation – This is one of the better options for businesses that plan on going public at some point. You will have an unlimited number of allowed shareholders, a separate legal filing with the state, as well as some liability protections. But you will also be subject to double taxation and inflexibility with administrative upkeep.
S-Corporation – A great choice for smaller corporations that have no plans to go public or do business overseas. You will have a limited amount of shareholders, a separate filing with the state, and only one level of taxation. But keep in mind that it requires a lot of administrative upkeep.
Sole Proprietor – The easiest option for many new business owners. You have one owner, no paperwork to set up, and no separate tax return information. But with that, you will also have no liability protection.
Weigh the pros and cons of these options against what you want the business to run like as you grow. You may find that doing more business upfront allows you more flexibility as you grow – or maybe not!
Get tech support certifications, permits, and licenses
IT businesses may require state or local permits in order to start providing technical support to customers. To determine if this affects you, look online for resources in your area or go to SBA.gov for information on how to apply for licenses and permits.
Buy equipment & software for your tech support business
You will also need to purchase appropriate hardware and software to begin your business as well as set prices for your services. It is wise to purchase a high-performance computer along with two monitors that are connected to high-speed internet. This will guarantee stability when working on different projects.
It may also become important to use a CRM for account management, invoicing, and payment tracking. This is especially true for business owners who struggle with the accounting part of it or have multiple employees working for you.
Set your business apart with great service (and marketing)
Of course, you want to provide the best service that you can to keep your customers coming back. But that doesn't mean that your influence should stop there. You should be visible online and boast good customer feedback in order to attain new clients.
Common grassroots tech support marketing initiatives include:
Have a clear and concise website that appears on search engines
Ask for and promote customer reviews and feedback
Interact with community social media groups
Offer incentives to get people in the door such as coupons or referral discounts
Print out flyers and post around town and in community centers
Attend conferences and network with other professionals for possible referral partnerships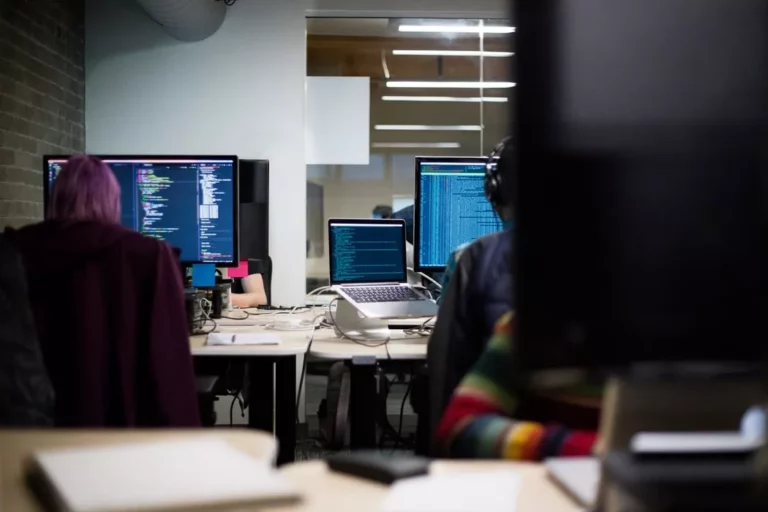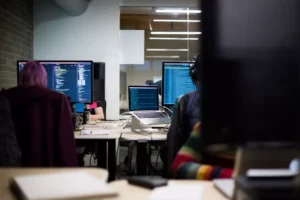 Common paid advertising campaigns for IT companies are:
Buy ads on search engines and social media sites
Purchase ad spots in newspapers and magazines that relate to your niche
Implement a retargeting program using cookies
Go onto a local radio show or record an audio advertisement
There are so many options for tech support and IT businesses to get started marketing, advertising, and getting their name out there. It just takes a little bit of creativity and an understanding of your audience.
Risks and Rewards for Starting a Tech Support Company
Like every business, there are certain rewards and risks that come with providing technical support to customers. After identifying the risks, the following steps will be to mitigate and reduce the risk factors.
Risks include:
Failure- Any new business has the potential for not making it through the first year. Financial issues and the inability to maintain funds is a huge hindrance.

Changing Industry- the tech support and IT sector is constantly developing and growing which can leave many merchants in the dust. Security issues and technologies never stay stagnant, it's important to keep up.
Chargebacks- With online businesses, especially those providing services, have more issues with customers seeking chargebacks through their bank. This reflects badly on your company and may lead to an account shutdown.
Rewards include:
Freedom- A successful business plan and execution is often met with increased freedom and income.
Constant Learning- New technology is constantly arising giving you the opportunity to learn and develop your skills to fit current needs. This can be very rewarding and even prevent boredom.
Online Payment Options– Customers nowadays love having more options to pay. Debit cards, credit cards, electronic checks, etc. are all possible with online businesses. Credit cards are the most popular ways to pay and are often the mode of payment in the tech support industry.
With all of these risks and rewards comes business responsibilities. This is not a passive industry; all rewards are fought for and won through research and due diligence. Failing to follow up on your business may put you at risk for instability and eventually failure. Some of these things are easier to insure than others. Staying up to date and executing your business plan is all up to how motivated and prepared you are. The payment aspect, on the other hand, relies on more than just your determination and is considered high-risk.