Figuring out how to become a bail bondsman is a surefire way to get started in a lucrative, fast-paced industry. The benefits of starting a bail bondsman business is that not only is it a necessary service, it also allows you to bring about real change. By using the following steps to starting your online bail bonds business, you have a good chance at becoming a reliable and profitable bail bondsman. Learn about the bail bondsman requirements, how to get a bail bonds license, and gaining clients to get your business up and running.
The Importance of Bail Bond Companies
According to a study done by the Prison Policy Initiative, the nationwide median bail amount for felony charges is about $10,000. Combine that with the fact that most Americans live paycheck to paycheck, and it quickly becomes clear: people need a bail bondsman they can trust if they get arrested.
For many people, making a living with bail bonds has paid off. Every year, the bail bondsman industry makes over $2 billion in profit. But even so, not many people have a large share of that. It is still an easy business to get going with just a little bit of work to get started.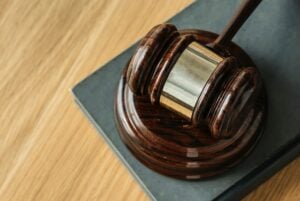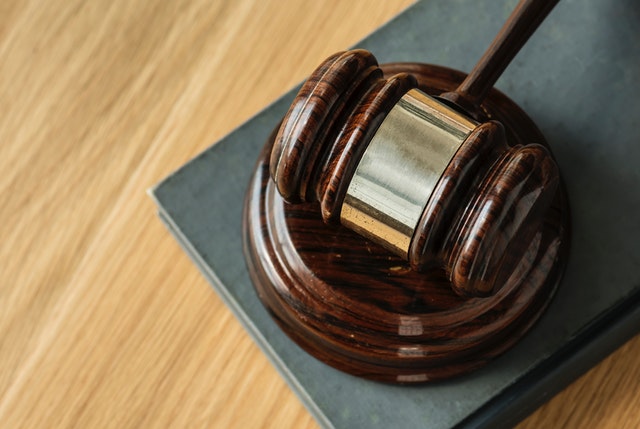 Despite bad reputations, bail bond agents offer much-needed services to the communities they work in. Judges will often set a bail amount that a defendant cannot afford; a bondsman would then step in to pay the bail on their behalf. This allows the defendant the freedom to prepare for their court date as they wish.
Additionally, bail bondsmen offer their experience and knowledge of the court system to the family posting the bond. Many people and their families are unfamiliar with an arrested and don't know how the bail process works. Knowing that someone they love is in jail can add even more stress to the situation. A good bail bond agent educates the family on the bail process, goes over their contract in detail, and reassures them along the way.
How to Start a Bail Bonds Business
Follow these eight steps to fulfill all bail bondsman requirements and start a bail bonds business of your own:
Do your research

Register your

bail bondsman business

Find a surety company with a good reputation

Take classes and pass the licensing exam

How to get a bail bonds license

Set up your office

Advertise your services

Set up high risk bail bonds merchant services
1. Do Your Research
First, you'll want to determine whether a business in the bail bonds industry is right for you. As a company that will deal with people that have been arrested and charged with a crime, it's not enough to know the steps on how to start a bail bonds business – you need to know if this is something you want to commit to as well.
If you're confident that a career in bail bonds is right for you, you'll want to get a sense of the market you'll be working in. Talk to local law enforcement officers, defense attorneys, and even judges. Research your competitors and how often people need to post bail in your area. The relationships you build will be a great resource down the road.
2. Register Your Bail Bondsman Business
Next, you must register your bail bond business with your state. After you choose an appropriate name for your business, visit the secretary of state website to register your business as an LLC or a corporation. You will also need the following:
Tax identification number from the IRS

Bank account under your new business' name

A business lawyer familiar with your state's bail process
If you don't have an office to work from yet, consider opening a P.O. Box and setting up a Skype or Google Voice phone number. Due to the nature of the business, it's best to avoid listing your home address and phone number on your paperwork. 
3. Find a Surety Company with a Good Reputation
Finding a good surety company is an essential requirement to starting a bail bondsman business.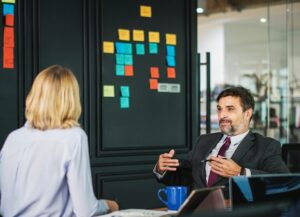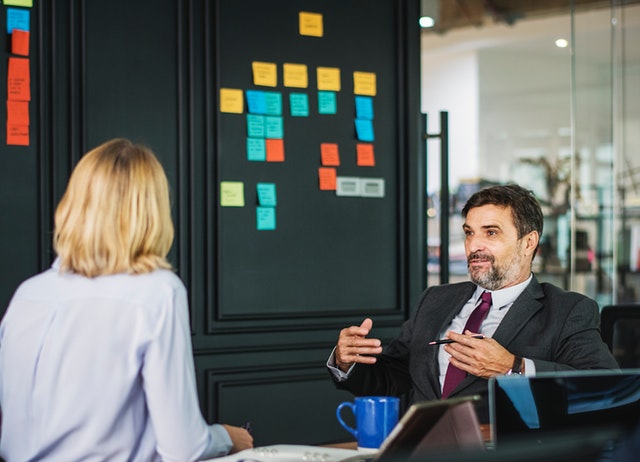 When a bail bond agent posts bail on behalf of their client, that money is returned when the defendant appears for their court date. However, if the defendant flees, that money is forfeited – a huge risk for any bail bondsman. When this occurs, a surety company backs the agent and provides any additional money needed to pay off the amount. 
To apply for bail insurance with a surety company, fill out all of the application forms required by the company and your state. Make sure that you understand all of the terms set forth by the surety company; consulting with your business lawyer at this time is highly recommended. 
4. Take Classes and Pass the Licensing Exam
As someone who will be working closely with people in the court and law enforcement systems, any professional bail bondsman must possess in-depth knowledge of criminal law, contract law, insurance, and finance. 
Accordingly, most states require certain requirements for those who wish to take up this profession:
Be 18 years or older

Have a high school diploma or equivalent GED

Have bail insurance or the financial resources for a surety bond

Complete the pre-licensing course

Pass the state's licensing exam (the first step on how to get a bail bonds license from your state)
Many states have established pre-licensing courses to prepare bail bondsmen-to-be for the licensing exam. These classes typically cover everything a bail bond agent will need to know to operate within that state, including the basics of bail bonds and any relevant laws and requirements. 
After a bail bondsman candidate has successfully completed the course, they will now be eligible to take the state exam. In most states, candidates have one hour to answer 50 to 60 questions. A score of 70 or higher is required to pass, but many states will allow participants to retake the test if they fail.
5. How to Get a Bail Bonds License
Once you pass the state licensing exam, you can now apply for how to get your bail bonds license. Depending on where you reside, this will go through either the state's department of insurance or the police department. You will need the following:
Your state license application and license fee

Your licensing exam scores

Proof of sponsorship from a surety company

A surety bond in the state-mandated amount
Keep in mind that bail bondsman license requirements must be renewed every one to three years. You may be required to take continued education classes to qualify for the renewal process. 
6. Set Up your Office
Ideally, you will want to buy or lease an office near the courthouse where you can meet with clients. You'll also need a computer to keep track of your defendants, how much bail has been posted, and their court date. 
Because the bail bondsman business operates 24 hours a day, 7 days a week, and 365 days of the year, you will also need to take your availability into account. Set up your phone system so that if you receive any calls while you are out of the office, they redirect to your cell phone instead. 
Additionally, you must create standards and rules for your business. One of the most important ones will be the procedures to follow when a defendant skips their court date. Remember, if they don't show up to court, you must forfeit the bail money you posted for them. Bondsmen will usually include collateral in their bail bond contracts, especially in the case of larger bail amounts. If not, you must decide if you are willing to collect the money yourself or hire a bounty hunter to do so.
The Importance of Online Bail Bond Management Software
In order to keep track of your clients, their process, and their contact information, you will need a bail bond software solution. You will be able to:
Track defendants and do virtual check-ins
Keep track of documentation
Set important calendar dates for each client
Send invoices, text alerts, and statements
Allow fees to be paid online
Keep track of financial information for accounting purposes
Access from anywhere, on any device
And much more
It will quickly become a requirement as you begin to grow and take on more clients in your bail bondsman business.
7. Advertise Your Services
Like any other business, you need to have clients. But figuring out how to start a successful bail bonds business and gain those clients is another story. Having a target audience in mind will be extremely helpful at this point, as you can use that information to determine the best places to advertise your services. Are your ideal customers on social media? Do they have a favorite restaurant in your area? Building an accurate profile of your audience will help you market your business effectively.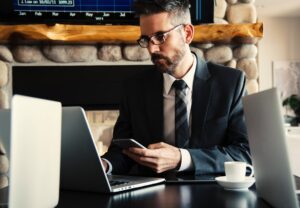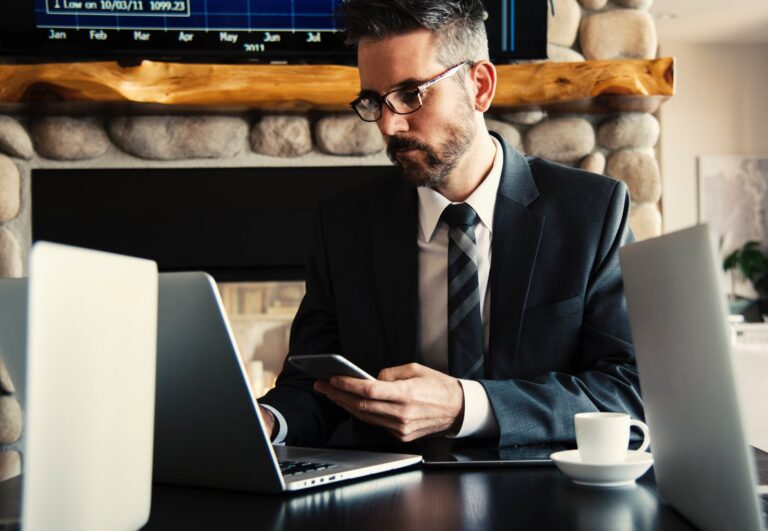 Don't forget to inquire with your local courts, police departments, and jails about registering for their bail bond lists. Doing so will allow defendants in need of a bail bond agent to contact you directly.
8. Set Up High Risk Bail Bonds Merchant Services
Finally, you will want to set up your bail bondsman merchant account. This will allow you to process your clients' payments quickly and easily. 
Compared to other industries, banks see bail bond businesses as higher risks. When defendants don't appear in court, bail bondsmen must pay the entire bail amount in their place. Starting a bail bondsman business also comes with the risk of fraud, higher chargeback rates, and clients that refuse to pay.
Because banks typically won't want to work with high risk companies, your best bet is to apply for a high risk merchant account instead of a standard one. This will simplify the way you collect your payments, while also minimizing the financial risk to your business. 
Once you find online credit card processing that's right for you, all there's left to do is submit your online application. Make sure to have the following information on hand when you do:
Banking information

Credit score history

SSN or EIN

History of sales and chargebacks, if applicable

Working online website
Benefits of Bail Bonds Payment Processing
Although you have many payment processor options to choose from, choosing one that specializes in bail bonds payment processing will help you avoid the pitfalls associated with standard merchant accounts. Problems high risk businesses may encounter with a standard payment processor range from account freezes, an inability to conduct transactions, and more. However, with a high risk merchant account, the only thing you'll need to worry about is taking care of your business and clients.
High risk merchant account brokers understand the problems that bail bond companies encounter, so they are fully prepared to help you tackle them. From setting up an online payment gateway to educating you on the latest credit card fraud prevention for merchants, think of your account representative as an extension of your team.
Choosing a high risk merchant account is an essential step to starting a successful bail bondsman business. Because you'll be involved in an industry that moves large amounts of money around constantly, you'll be glad you did.
How To Make Money as a Bail Bondsman
The primary way to make money in the bail bonds industry is through the non-refundable deposit. This usually comes out to 10% of every transaction. Another way that they make more profit is if the defendant doesn't show up in court. In that case, the bail bondsman business has to pay the full price of the bond to the court, but also receives the collateral from the defendant in the form of cash, property, or vehicles.
On of the many bail bondsman industry requirements is that you will need to have secure agreements in place to give yourself the security from the risks of starting a bail bond company.
Make sure that you have regular check-ins and the contact information from their friends and family in case something happens. And if something does, it's important to have a recovery agent on board to find and return the defendant before their court date.