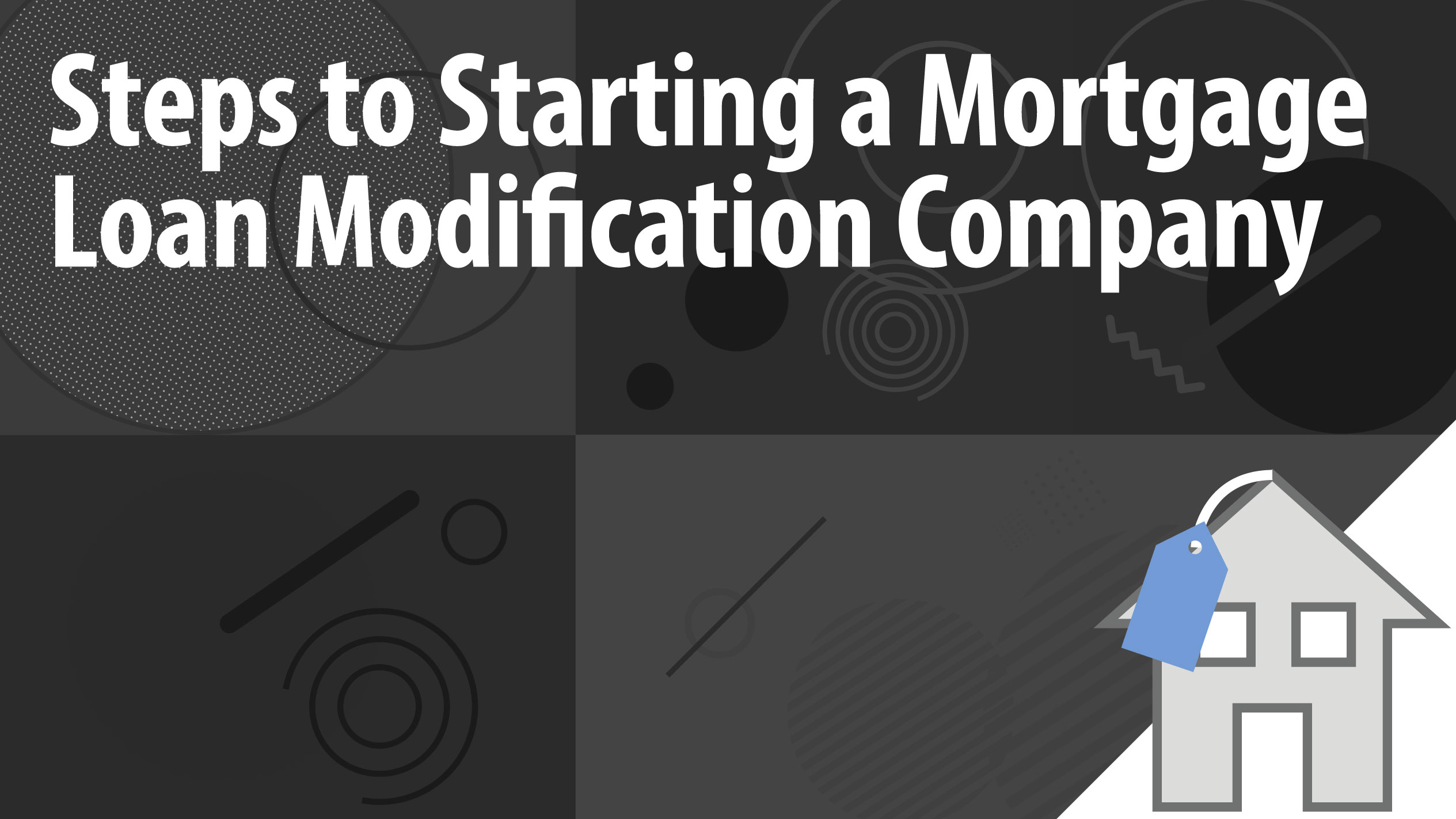 Steps to Starting a Mortgage Loan Modification Company
One of the biggest financial aspects in owning a home is paying off its mortgage. More often than not, homeowners take out loans to pay off their mortgages monthly, rather than paying them off fully upfront. As expected, financial situations change and mortgage loan modifications are necessary.
A mortgage loan modification is when the original terms of a mortgage loan are modified by new terms. This can mean a variety of things, ranging from lowering interest rate to changing the timeframe in which the past-due amount is paid. As a mortgage loan is a legal agreement, modification of it requires conscientious changes that can be tricky. Because of this, many mortgage load monification businesses in the industry look to fulfill this need. Qualifications are only one aspect to getting started, the other parts require more finesse. Your website, marketing, and payment gateway for doc prep should be top of mind when getting started. Find out how to set yourself up for success and start your mortgage loan modification company.
The Mortgage Loan Modification Industry
While it may seem niche, the mortgage loan modification industry is high-demand. In fact, after the 2008 housing crisis, so many homeowners were in need of modifications that the government enacted the Home Affordable Modification Program (HAMP), a federally funded loan modification program.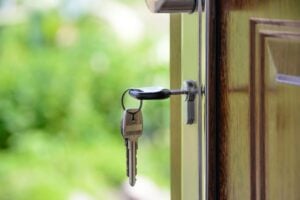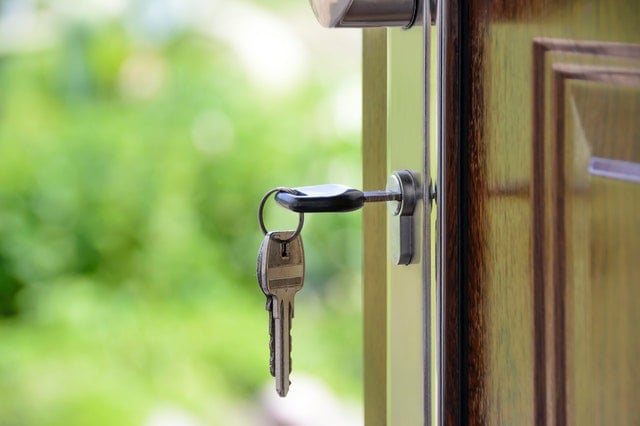 12 years have passed since the 2008 crisis and home ownership continues to increase. Since 2008, home vacancy has been decreasing at a steady rate. As more people buy and own homes, there are more people who will need to modify their loans. In just the beginning of 2019, there were over 17,000 mortgage modification actions across the United States. All of this is to say that there is no better time than now to start an online business in loan modification.
Steps to Starting a Loan Modification Company
Mortgage loan modification companies fall under the legal document preparation umbrella. This means that they can be tricky to own and manage. Here are four key steps you shouldn't forget when starting your online business in loan modification.
Plan your process

Research the rules and regulations 

Market and advertise well 

Find a Payment Gateway
Plan Your Process
Mortgage loan modification companies can take form in a variety of ways. Before starting your business, you should spend ample time thinking of how exactly you want the business process to work. As mortgage loan modifications are a process by nature, the steps that you take to conduct your business are correlated to how successful you will be.
For example, you'll need to think through how exactly you will carry out the loan modifications. One option is using a system that allows the customer to input the changes online and you have a team review the changes before delivering the final product to the customer. Or, you could operate on a strictly manual basis, where each customer has a dedicated mortgage loan modification officer that works on their modifications. 
Whatever you choose, know that you'll need to be transparent to your customers on what to expect during the process. Take some time to think it through before moving forward in your business.
Research All Rules and Regulations
The demand for legal document preparations exists because of the challenges associated with preparations. Loan modifications are tricky, and many people do not have the time or information to properly make the modifications themselves. Moreover, legal documents must be compliant to all of the rules and regulations associated with them – both federal and non-federal.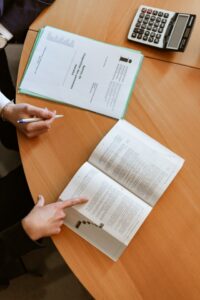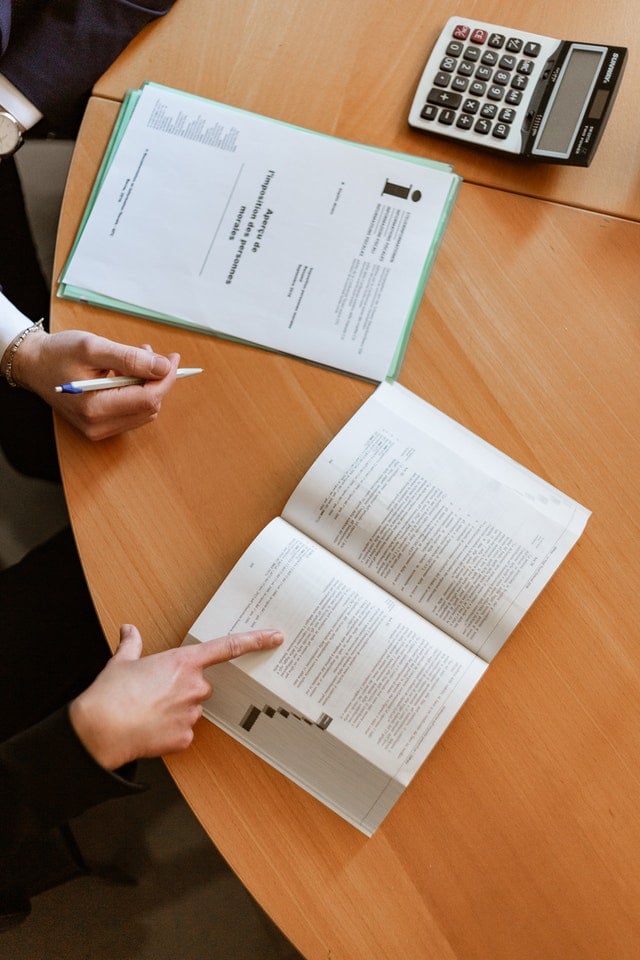 If you're going to be preparing legal documents for others, you will be expected to abide by all rules and regulations. Do this research up front and put in processes that allow for your business to stay updated on any changes. This is a requirement for the health of your business to get started as well as to grow.
Market and Advertise Well
Online businesses in loan modification have one of the biggest competitors: the United States government. Because of HAMP, many individuals seeking loan modifications will defer to HAMP before considering a private mortgage loan modification company. However, HAMP is not available to every homeowner. The basic tenant of HAMP is that the homeowner must be in default or in danger of default on the mortgage. If not, they are not eligible for HAMP. That's where your marketing comes in. By marketing and advertising your business early on and well, non-HAMP eligible customers can look to you as the first option in loan modification services.
Additionally, you'll be competing with the consumer themselves. Mortgage loan modifications do not require a third-party to conduct the service. Therefore, if you advertise early enough in the consumer's modification process, you're more likely to get their business.
Find a Payment Gateway
The mortgage loan modification industry is risky. Some of the common risks associated with document preparation services are chargebacks and disputes, data breaches, and online business risks. Because of this you will need to find a high risk credit card processor instead of a traditional, low risk provider to support you. Not only will they be able to get you setup, but they can also mitigate your risk and enable your payment processing needs and solutions. Document prep merchant services is a little bit harder to find, but a whole lot better for your business in the long run.
Do your research and figure out what you and your company needs. Even though you have a smaller pool to pull from, there is no need to skimp on their quality. Make sure that they integrate with your accounting software and protect your transactions with a PCI compliant payment gateway, among other things.
A high risk payment processor can help you focus less on payment and credit card processing and more on growing and scaling your business.