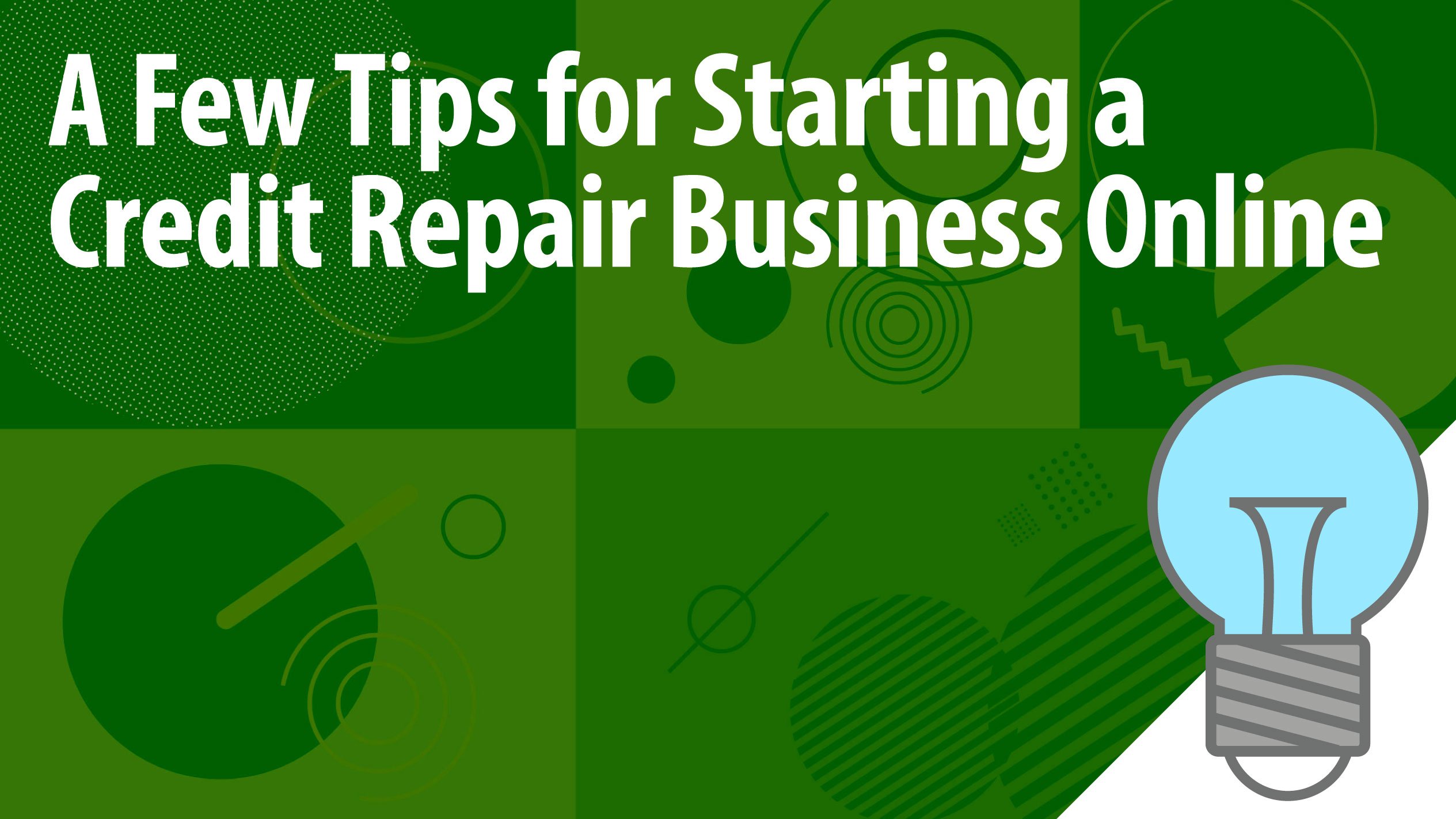 A Few Tips for Starting a Credit Repair Business Online
If you plan on starting an online credit repair business, you're probably wondering where to begin. The fact is that in the credit repair space, staying competitive is a must. The changing industry, adapting softwares, and updating financial goals make it a time-consuming endeavor. But there are a vast number of people that need their credit repaired and that need increases each year. The service of credit repair involves filing disputes with creditors and credit repair bureaus on your client's behalf. Beginning your new business has a straightforward goal but here are a few tips to get you growing.
Tips for Education and Planning
Credit repair differs from credit counseling. The latter involves reviewing your client's credit and debt and discussing how to manage it better. While the process of repairing credit involves working to increase a customer's score incrementally. This may be through disputes, criticising line items, and reaching out to creditors. It's tough stuff. But in order to do all of these things, you will need to take advantage of a few tips.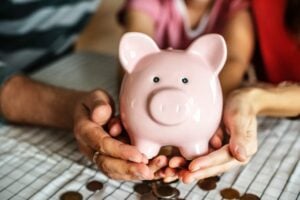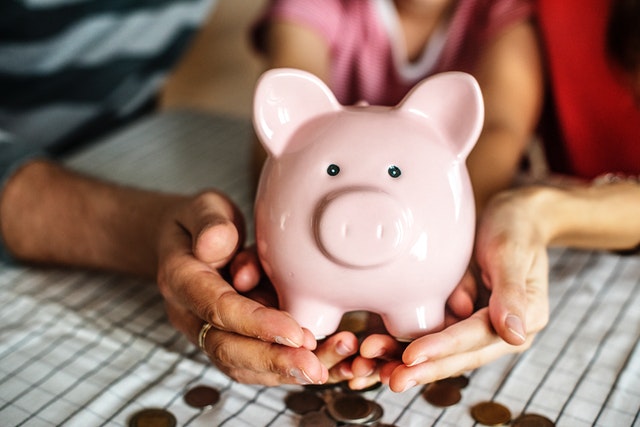 To provide the greatest value to your clients, you'll need to learn as much relevant information as you can. It's important to continue to learn and add to your expertise. Many of your clients will find the process to be confusing, but it's your job to advise them. With expert-level strategy, a knowledge of where the history of credit came from, and where it's expected to go you will have an easier time helping your clients. Get training, attend trade shows, and build relationships with other credit repair business owners in order to stay in touch with the industry. Become the best at informing your clients and set your business apart from the pack.
Invest in credit repair business training. Educate yourself on all of the tips and legal methods of repairing negative items from your client's credit reports. There are advanced training courses available for professionals who want to gain cutting edge tactics. Don't underestimate the value of being a competitive business owner. Study your competition and discover where those companies advertise and acquire clients. Stay abreast of financial services law and emerging technologies your company can benefit from. Research the laws of your state's jurisdiction to ensure your company meets legal requirements.
Learn how to keep your business thriving by deciding how you will acquire clients. It's beneficial to have a client acquisition process that is automated and systematic. You may be able to build affiliate relationships with CPAs, attorneys, and mortgage brokers to funnel new clients into your business. You can offer commissions or other incentives to affiliates who make referrals to your business. Growing this aspect of your credit repair business will steadily lead to a whole new tier of income. Partnering with affiliates may take some time to foster, but is a great tip to take advantage of.
Credit Repair Business Strategy
You may be at the startup stage now, but plan on becoming a leading, teaching authority. In order to do this, hashing out a business plan should be the first step. A well thought-out business plan usually includes:
Finance Structure

Basic Operations

Sales Strategies

Outreach Initiatives
The plan details how and why the owner is launching the company. It outlines all startup costs such as; software, inventory, and assets. Be specific about your business goals and detail exactly how you plan to make money and scale it. Measurement lets you know how close you are to your goal. Look at the key performance indicators (KPI) you will use to measure your success. This way you can see if you're maintaining achievable goals and setting yourself up for a positive outcome.
Target Your Audience
With experience will come opportunities to expand and grow. But if you are unwilling to wait and grow your credit repair business organically, you will want to try marketing your services. The first step to any marketing initiative involves figuring out your target audience.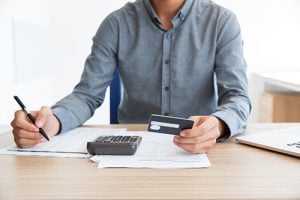 Many credit repair businesses target people who were recently turned down for a loan. A person like this has a good reason for using credit repair tips and services, because they know loan approval is contingent on a higher score.
Knowing who to market to also means knowing who does not need your services. A person under the age of 24 is not as likely to have bad credit as someone a few years older or in their 30's. Whereas most people older than 65 either have good credit or may not care as much about fixing bad credit. It's in your best interest to aim for an audience that's old enough to have accrued credit history and young enough to have the motivation to fix discrepancies.
When planning how you will reach out to your target market, always try to think the way they do. By understanding your buyer personas, you will know what your client needs before they do. Once you've successfully helped a few clients, encourage them to review the experience and even send referrals. Word of mouth is one of the best conversion tips to use in a credit repair business.
Payment Processing Tips for Credit Repair
To run a functioning business, you need to be able to accept online payments. Most people prefer to pay with a credit or debit card when dealing with companies such as yours. But without a merchant account, you will be unable to offer that to your customers. This ends up being a detriment to your credit repair business.
Credit Repair is High Risk
In your hunt for online credit card processing solutions, you're not going to be able to go to a tier 1 bank and open up a merchant account. Because credit repair services deal with sensitive information, sell services at different price points, and often utilize recurring billing, it poses a chargeback risk for banks. These same banks will deny your application due to these reasons, leaving your business out of luck. Your next step will be to find a credit repair merchant services processor that understands your industry and has a bank who will be able to support you.
Each processor has a list of banks in which they do business with. Some prefer low risk while others strive with high risk industries. So you will need to make sure that you find a credit card processing company that already has clients in high risk credit repair industries. By securing an account with high risk payment processors, you will be able to run your business without the worry that your bank will close your credit repair virtual payment terminal.
Starting a credit repair company is a fairly simple process with the right tools, tips, and support. You will be able to help innumerable amounts of people to increase their credit score and their life. Anyone with a healthier credit score is more able to enjoy the increased financial freedom that comes with it. Following these tips will help turn your startup credit repair business into an authoritative company.