If you're wondering about how to start a credit repair business from home, you're probably asking yourself where to begin your plan. The industry can be confusing and changes state by state. But the fact is that in the credit repair space, staying competitive is a must and it's important to stay flexible.
In this changing industry, adapting to robust credit repair software and updating small business financial plans and budget goals make starting a credit repair business a time-consuming endeavor. But there are a vast number of people that need their credit repaired; a number that steadily increases year over year.
The service of credit repair involves filing disputes with creditors and exploiting the differences of the credit repair bureaus on your client's behalf. Beginning your new business has a straightforward goal but here are a few tips to get you growing.
Top 5 Tips to Help you Start a Credit Repair Business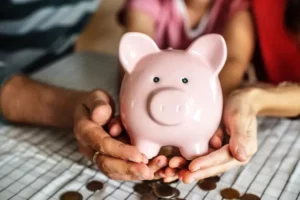 Credit repair differs from credit counseling. The latter involves reviewing your client's credit and debt and discussing how to manage it better. While the process of repairing credit involves working to increase a customer's score incrementally. This may be through disputes, criticizing line items, and reaching out to creditors. It's tough stuff. But in order to do all of these things, you will need to take advantage of a few industry tips.
Tip #1: Follow All Credit Repair Laws
Depending on the state that you are functioning in, the laws for credit repair change. There are easy states such as Alabama, Alaska, and Wyoming that have no statewide regulations concerning credit repair businesses. Whereas the majority of states have some regulations state-by-state, but not so many to make it difficult to overcome. But in some cases, such as in Georgia, the credit repair company must be a 501(c)(3) non-profit or be a licensed attorney in order to do business in the state.
Be sure to know which state laws and legal requirements you will be working with as you move forward and start your credit repair business from home.
Main Legal Requirements for Credit Repair Businesses
Laws and requirements can be broken down state by state, but there are a few federal conditions that you should be aware of as an at home credit repair business.
This entity should be first and foremost because it affects every single credit repair business no matter the business plan you're using or the state you're in. The FTC implemented this act in the mid-1990s to prevent credit repair companies from taking advantage of their clients. The Commission also holds the power to penalize and even shut down companies who violate these laws. What are some of these laws, you might ask?
You are forbidden from being misleading with your clients about the services that you are offering them. This includes the services you are performing as well as the guarantees that you know to be fake.
You are required to provide a written contract to your client that includes a clause allowing them to cancel within 3 days. This contract must also be signed by your client prior to work beginning.
You are forbidden to charge for any services in advance.
Get a credit repair surety bond
In most states, it will be necessary to obtain a surety bond to protect the client from any potential damages that may result from your service. This bond typically costs between $200-$300 and is not difficult to obtain in the required states. The application is simple but requires your personal and business credit score, all financial assets, liens, and bankruptcies, the age of your business, and the bond amount to be paid once approved. Approval is usually very quick and in some cases can be at quick as 24 hours.
Credit repair licensing requirement
In general terms, a new business may need to apply for a license permit to open a business within their city limits. Fortunately for credit repair businesses this is not a requirement for 99.9% of states. The only exception is in Idaho, which does require credit repair companies to have a license in order to run their business.
Registration stipulation for credit repair companies
As many as 25 states currently have registration conditions that online and at home, credit repair businesses need to get started. But each state has their own outline for what they want and need. The easiest way to look up your state's requirements is to call or go online to your Department of Revenue and do some research. Make sure that your credit repair business plan reflects these conditions before you really begin.
Tip #2: Get the Best Credit Repair Software
Automation and planning your work will be the best way for your online credit repair business to start and grow at your own pace. You will be able to cut down on the time it takes to do audits, make suggestions, and manage your clients.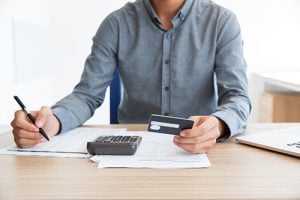 The tasks that benefit the most from automation include:
Customer profile creation from a form fill
Sending of repetitive emails (introduction campaigns, drip campaigns, and service updates)
Audits and tagging of negative credit report line items
Sending of dispute letters to credit bureaus
Customer service management during and after services are rendered
You will ensure a scalable at home business with the use of applicable software at your disposal.
Tip #3: Streamline Your Credit Repair Business Plan
Each and ever client you service should have the same experience. It should be professional, predictable, and (hopefully!) effective. Be sure that you understand each of the steps in your process and why you are doing them. Generally there are about 8 basic steps to start a client off with in the credit repair industry.
Listen to your client's wants and offer a time frame
Get your client's credit report
Complete a free consultation based on their report
Set expectations based on their wants as well as the outcome of the report and consultation
Execute the full credit repair audit
Make a plan with a list of the most important to the least important fixes
Implement the plan using the best credit repair tactics
Post-plan support and recommendations
If you are starting your credit repair business from home, you need to know this plan like the back of your hand. Implementing them the same way every time. But it is also important to add your own personal flare to this process as well. Be upfront with your client through every step and allow them to understand why you're doing things. It's also important to listen to your clients, because this will provide you actionable ways for them to keep their score high even after your services are completed.
Tip #4: Continue to Learn and Grow
To provide the greatest value to your clients, you'll need to learn as much relevant information as you can. It's important to continue to learn and add to your expertise. Many of your clients will find the process to be confusing, but it's your job to advise them. With expert-level strategy, a knowledge of where the history of credit came from, and where it's expected to go you will have an easier time helping your clients. Some of the best ways to do this may be to:
Watch online training sessions

Attend trade shows

Introduce yourself to other credit repair business owners

Subscribe to industry blogs
Staying within the industry will give you great, specific ways to better your business, but it would also help to branch out. See what marketing training can offer you about building a great website or effective paid search programs and landing pages. Or go to an affiliate conference to begin making meaningful relationships with people who can refer your qualified business. Maybe see what your local town hall has to say about the state of your community and try to cater to those close to home.
Don't underestimate the value of being a competitive business owner. Study your competition and discover where those companies advertise and acquire clients.
There are so many opportunities to target all aspects of your credit repair business and make it great. But you know what has become one of the most important parts of starting a credit repair business: informing your clients. Many people don't understand or don't trust credit repair services. So strive to be the business that allows people to be comfortable with you and set yourself apart from the pack.
Tip #5: Acquire Customers with a Good Pitch & Great Skills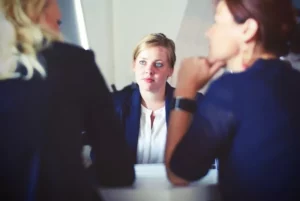 Learn how to start a credit repair business from home and keep it thriving by deciding how you will acquire clients. It's beneficial to have a client acquisition process that is automated and systematic. You may be able to build affiliate relationships with CPAs, attorneys, and mortgage brokers to funnel new clients into your business. You can offer commissions or other incentives to affiliates who make referrals to your business. Growing this aspect of your credit repair business plan will steadily lead to a whole new tier of income. Partnering with affiliates may take some time to foster, but is a great tip to take advantage of.
A good pitch starts with an agreement
This agreement is not a physical contract that needs to be signed, it is more of a consensus that you and your client are on the same page. You both understand how you want the relationship to move forward and what you want to come of it.
At the base of this agreement is to ask and to listen to your clients goals.
Once you have that down and are on the same page with your client, it's time to highlight their pain points (aka your selling points).
Test the waters with a soft close. This means to ask low-impact questions that get your clients in the mind-frame to say yes to your services.
Highlight your offerings, services, perks, etc. to show that your credit repair business is better than others in your space.
Then, be sure that you're working on an agreed upon time frame and budget.
Ask for the sale and get the process started!
Be sure along the way that you are reading the room and matching the prospective client's energy. If they are subdued and to the point, then offer them the same style of communication. If they are excited, upbeat, and emotional, be that outlet that mirrors that and sell from that perspective as well. No matter if you're in-person or working at home on the phone, this is an important part of starting a credit repair business (or really any business for that matter).
Starting a Credit Repair Business Strategy
You may be at the startup stage now, but plan on becoming a leading, teaching authority. In order to do this, hashing out a business plan should be the first step. A well thought-out business plan usually includes:
Finance and Business Structure

Basic Operations

Sales Strategies

Outreach Initiatives
The plan details how and why the owner is launching the company. It outlines all startup costs such as; software, inventory, and assets. Be specific about your business goals and detail exactly how you plan to make money and scale it. Measurement lets you know how close you are to your goal. Look at the key performance indicators (KPI) you will use to measure your success. This way you can see if you're maintaining achievable goals and setting yourself up for a positive outcome.
Target your audience
With experience will come opportunities to expand and grow. But if you are unwilling to wait and grow your credit repair business organically, you will want to try marketing your services. The first step to any marketing initiative involves figuring out your target audience.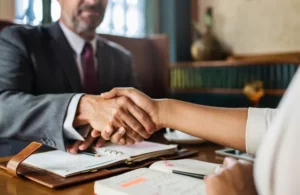 Many credit repair businesses target people who were recently turned down for a loan. A person like this has a good reason for using credit repair tips and services because they know loan approval is contingent on a higher score.
Knowing who to market to also means knowing who does not need your services. A person under the age of 24 is not as likely to have bad credit as someone a few years older or in their 30's. Whereas most people older than 65 either have good credit or may not care as much about fixing bad credit. It's in your best interest to aim for an audience that's old enough to have accrued credit history and young enough to have the motivation to fix discrepancies.
When planning on how to start your credit repair business with the right target market, always try to think the way they do. By understanding your buyer personas, you will know what your client needs before they do. You can also identify your ideal consumer with a target market analysis. Once you've successfully helped a few clients, encourage them to review the experience and even send referrals. Word of mouth is one of the best conversion tips to use in a credit repair business.
Set Your Pricing Structure for Credit Repair
You may need to look at competitors and test as you grow your business to find the perfect pricing for your services. But there are some basics you can try to work with as you start your credit repair business from home. In addition to a one-time startup charge, there are multiple ways to continue gaining revenue as you work on client credit repair. Some options include:
Flat fee pricing
Per deletion fee
Subscription structure
Also, don't be afraid to restructure your pricing as you go. This will help you become a scalable credit repair business solution in the long run.
Payment processing for credit repair is high risk
To run a functioning business, you need to be able to accept digital payments. Most people prefer to pay with a credit or debit card when dealing with companies such as yours. But without a merchant account, you will be unable to offer that to your customers. This ends up being a detriment to your credit repair business.
In your hunt for online credit card processing solutions, you're not going to be able to go to a tier 1 bank and open up a merchant account. Because these businesses deal with sensitive information, sell services at different price points, and often utilize recurring billing, credit repair services are higher risk for banks. These same banks will deny your application due to these reasons, leaving your business out of luck. Your next step will be to find a credit repair merchant services processor that understands your industry and has a bank that will be able to support you.
Each processor has a list of banks in which they do business with. Some prefer low risk while others strive with high risk industries. So you will need to make sure that you find a credit card processing company that already has clients in high risk credit repair industries. By securing an account with high risk payment processors, you will be able to run your business without the worry that your bank will close your credit repair virtual payment terminal.
Developing what you need to learn how to start a credit repair business is a fairly simple process with the right tools, tips, and support. You will be able to help innumerable amounts of people to increase their credit score and their life. Anyone with a healthier credit score is more able to enjoy the increased financial freedom that comes with it. Following these tips will help turn your startup credit repair business into an authoritative company.