If you have knowledge in trading in forex, you have the capability to make an extra income teaching others how to do it. By offering guides, tools, podcasts, videos, and apps for Forex trading, you have sellable content that consumers can simply download to learn. The only holdup to beginning a business in this space is that it takes more time to set up a merchant account to accept card payments online. This space is high risk and banks treat it as such.
All your hard work will go down the drain if your customers cannot pay you. As a business in a high risk industry, you will not be allowed to use traditional payment channels, such as Stripe, Square, and PayPal. These processors are not allowed to accept your business type because of their strict terms of service. And even if they do, you will have to deal with possible closure at any point in time.
Before you start a digital course application merchant account, it makes sense to gain a little bit more understanding about it. Know what you are getting into before taking the plunge.
The Digital Downloads Industry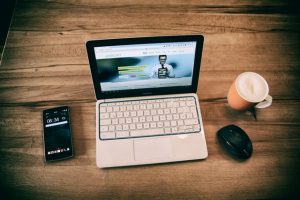 Over the last decade, online downloads have gained momentum, thanks to the progress of technology. Many have turned to their mobile devices for information and enjoyment, including videos, music, and apps.
In 2017, $2.8 billion was for digital music alone. In the US, it is estimated that there are almost 163 million users who stream instead of buying physical records in 2018. As for those who downloaded media, an estimated 23.6 million users enjoyed the activity in one year alone.
According to the forecasts, downloading of products digitally will become even bigger in the coming years. Education and music have the biggest potential to grow because of the saturation of the market. By educating people using video-on-demand tutorials for Forex, you will see a significant increase in your earnings and the happiness of your consumers.
Begin Your Forex Downloads Business
The great opportunity in earning in this industry is something you want to take advantage of. With the projected growth in just a few years, you can reach your business' potential quickly. Therefore, it is the perfect chance for you if you are a startup business. However, digital downloads, as well as Forex consulting, it is viewed as risky. Take a few initial steps to setup your business in a way that will make you scalable.
Know your business and the download services it provides. Be specific as to whether you offer subscription-based or per-download service. Subscription and continuity structures are having a good time in the consumer market at the moment. It is convenient and easy for customers.

Have a solid platform in mind. Build your site with your end user in mind. For example, if the customers you see are using their mobile phones

to stream your services, be sure to optimize for that. But also try to have your content on different device types so that you can accommodate as many viewers as possible.
Find high risk credit card processing that will support you long-term. Many processors either cannot support you at all or are unable to provide you with risk mitigation procedures that allow you to scale safely. Find a merchant services facilitator that can do both. Your best bet is with a high risk processor who is equipped to set you up with an integrated and PCI-compliant payment gateway.
Do all of this in order to get your business up and running quicker. By taking the time to prepare the right way, you will save yourself a lot of trouble moving forward. But why are these businesses found to be in the high risk category?
Why Forex and Downloads are High Risk
They seem so profitable and stable to the owner and the user, how does the bank and processor find it hard to approve? Forex has always been a profitable market. Losses can be huge but gains can be significant as well. Unfortunately, banks are not happy to deal with Forex traders, as well as merchants associated with it.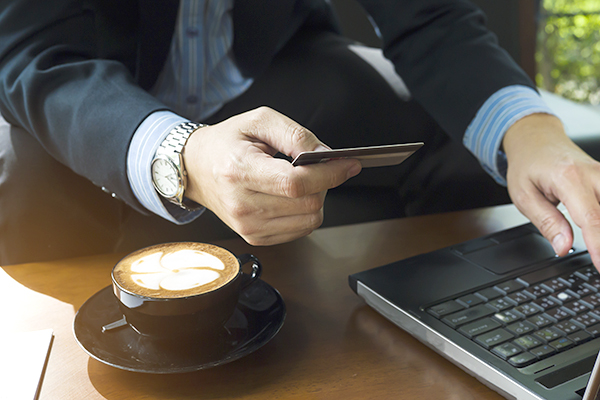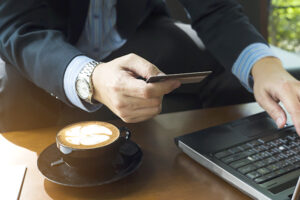 There is no specific government agency that regulates the global Forex market. However, certain restrictions apply to different countries and territories. Quite recently, businesses in the United States are required to comply with the rules of Commodity Futures Trading Commission (CFTC).
Along with it, there is the CFTC ban where credit cards are not allowed or accepted when dealing with Forex trading. This means that retail Forex businesses are in trouble. If you run such a firm, it will be difficult for you to take payments from your customers. It always helps if you can accept both credit and debit cards for your digital download business.
Working in Forex means that you need to be smart. You must constantly look for ways to win in this volatile market. Banks, however, are not keen on its volatility. These financial organizations normally take the sides of those who offer them stable income and conditions. Unfortunately, it is not something that you can offer with Forex.
Your business can easily be in jeopardy if you do not have a merchant account for Forex. It is important that you get your payments from your customers otherwise there is no reason to be in business at all.
Get a Forex Trading Merchant Account
You need a high risk merchant account if your business is in the Forex or digital downloads space. Look for online credit card processing providers that have a history of getting these business types set up with an account. Be able to accept credit cards, debit cards, ACH, and even MOTO orders through this account.
With a merchant account, you will have the opportunity to maximize your profits using a digital download merchant account for Forex downloadable content. In this time of swipe and go, you can have a competitive advantage when you offer stress-free payment channels for your customers.