Starting a credit repair business can be a very rewarding business endeavor financially. So many people are reaching out for help but not many credit repair companies can handle the volume of outreach. Many business owners go into the credit repair business because they want to be in a career that helps others as well as themselves. Helping customers repair their credit allows you to be able to help people gain control of their finances and become more responsible for years to come. Without good credit, consumers are not able to purchase a home, refinance a car, and even get a job, among other things. Americans are going into debt at an alarming rate and the need for those in the credit repair business is growing.
Why Consumers Seek Credit Repair Companies
It is true that anyone can repair their own credit. But the problem is that many people do not know the right steps to take and underestimate the amount of time and energy it takes. All too often, when a consumer is deep in debt they are unable to think clearly. Stress due to the debt can take over their everyday life and scrambling to regain control hinders their effectiveness. Emotions become involved and thinking becomes clouded. For instance, a homeowner that is in the process of losing their home may not be thinking clearly and take the appropriate steps to help raise their credit. This is when it is important to be able to get in contact with a credit repair expert that knows the ropes and can help.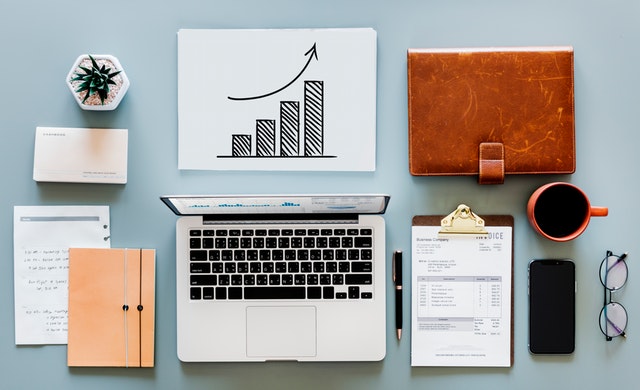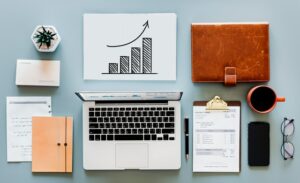 Understanding the lingo, timing, and course of action is already ingrained in a credit repair businesses plan. Taking on a customer that feels out of control can be both rewarding and exciting. You can save both time and effort on their part and may even prevent them from hurting their credit score more. Running a business in this space will be eye-opening. There will most likely be many common underlying reasons that customers reach out to you because of.
Top 10 things that ruin credit
In a report by Pew Charitable Trusts, it is estimated that 8 out of 10 Americans are in debt. The main factors that add up the debt include…
Student Loans

– Students of today are being hit with student loans that are unmanageable. Couple the student loan debt with the lack of jobs and, voila, missed payments and debt galore.

Bad Grasp on Finances

– Many consumers have never been taught the basics of finances. Not having the basic knowledge often leads to overspending or living above their means. 

Low Income

– The cost of living is high. Many families struggle just to keep a roof over their heads and put food on the table. 

Poor Budgeting

– Even if the income is good, an inadequate budget leads to overspending and debt. Poor budgeting often creeps up on consumers and becomes an issue that grows right under their noses. 

Overuse of Credit Cards

– Relying on credit cards for purchases can have devastating results. The inability to pay back credit card use builds up and accrues interest quickly.

Gambling

– This is an addiction. People have lost their homes and families to this problem.

Divorce

– Divorce takes a financial toll on everyone involved. The reduction of income and expensive lawyer bills adds up.

No Savings

– Either not having enough money to put into savings or the lack of putting the extra away leaves no emergency funds. So if something unexpected does occur, other payment methods are required to cover the costs. 

Sickness

– Sickness causes financial strain all the way around. Missed work and medical bills can destroy a credit rating in very little time. 

Poor Financial Communication

– Being on the same page when it comes to budgeting and spending with communication reduces stress and disagreements. 
Helping Consumers with Credit Repair
You have the knowledge and training to help consumers with credit repair. You have decided to take the plunge and open your own credit repair business. First, take the time to set up your website and get your software and CRM up and running. After taking those initial steps, the last thing to worry about is how your customers will pay you. With a traditional payment processor, you may be classified as too high risk of a business. But why?
There are several reasons why business owners in this space face issues trying to obtain a valid credit repair merchant account. Traditional banks are not forgiving of the issues surrounding fraud and chargebacks.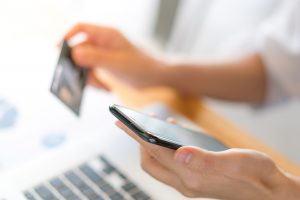 Let's face it, not all credit repair companies are honest or legal. There are many scammers out there that claim to help people for a fee and then do more damage. Although your company is honest and in business to help others, the banks may not believe that.
Chargebacks in this industry are high. Your customers are coming to you because they are having financial issues. Banks frown upon taking on that risk of your customers asking for a refund. It is a hassle for the banks and will trickle down to affect your business if it gets out of hand.
High Risk Merchant Account Providers
The best thing to do in order to secure online credit card processing is to contact a facilitator that specializes in high risk merchant accounts. These are trained experts that work with the leading high risk banks and understand your business. Once your business is set up for a merchant account there is no worrying about processing customer payments, or your merchant account being suspended without warning. By providing a virtual terminal and PCI compliant security measures, you can grow your business without worrying about interruptions.
Don't worry about your merchant account provider
There are those who have signed up for merchant accounts through providers such as Stripe and PayPal. Setting up the account was easy, and the payments were being processed. What the business owners did not know is businesses in this niche are against their terms of service. What ended up happening was the merchant accounts were suspended without warning. Clients were trying to pay for services and the payments could not be processed. Obviously, this can cause any business damage and stress.
The best thing you can do for your credit repair business is to locate a high risk merchant account provider that you can trust to process customer payments securely and seamlessly.