Are you considering starting your own credit repair business? If so, now is a perfect time. More than ever, individuals are turning to positions that allow them to work from home. In fact, roughly 40% of the workforce is remote. A popular industry that many at-home entrepreneurs have found success with is credit repair. Starting your own credit repair business offers a supply of possibilities. A few include the ability to work on your own schedule, unrestricted growth potential, and serving your immediate community. Below is a beginner's guide and tools for starting a successful online credit repair business from the comfort of your home.
An Overview
The credit repair industry is a unique space that borders on the line of education financial services. Clients often seek out credit repair services when their credit score reaches a level that prohibits them from participating in certain, everyday ventures. From renting an apartment to financing a car, a credit score is an important part of adult life.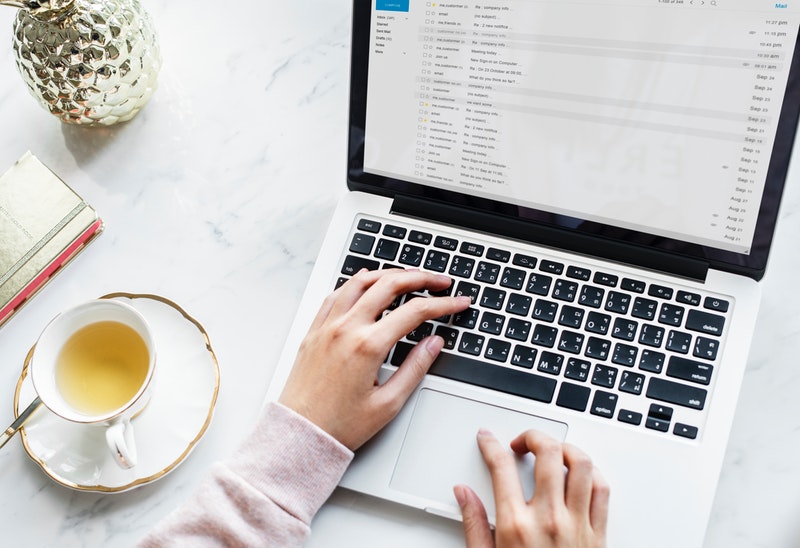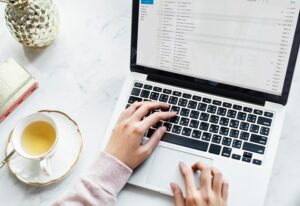 Surprisingly, consumer credit reports are not always as accurate as we might imagine. In 2013, data came out that revealed roughly one in five credit reports had errors on them. More specifically, these errors were debilitating enough to hinder these consumers' prospects. This is where credit repair services come into play. Challenging the process is taxing for most people. Having to keep up with a dispute (let alone multiple) is simply not feasible for most working individuals. Credit repair service providers use common tactics to leverage this problem by handling all of the disputes on behalf of the client.
As a business owner, providing credit repair services is no light undertaking. For one, your clients are handing over sensitive data. Having a platform that is secure and can withstand this type of data is essential. Secondly, being able to effectively negotiate and prepare the right strategy for challenging credit issues on behalf of the client takes some practice. Knowing the right avenues and processes is key.
Start your Credit Repair Business
Step 1: Integrate the best credit repair business software. Yes, a credit repair business can be run without using software but the benefits of using the best software are incomparable. When credit repair business owners integrated credit repair software, they averaged about a 300-percent increase in revenues in a little over a year. Benefits include:
Lead capture

Organizing and tracking client progress

Managing contacts and events

Exporting contact information for newsletters and emails
Step 2: Obtain training that is needed within the credit repair industry. This includes becoming a trusted resource for your clients and businesses.
Training may also consist of continuing education for licenses that may be needed in the area where your business is located

There will be new credit repair software that is made available to professionals that may require training

Staying up with the newest trends in the industry is a must in order to provide your customers with the best service possible
Step 3: Build a website for your business or hire a professional web developer. Having the proper applications on your website will help bring in customers and continue to grow your business. These include:
Free consultations

The use of properly placed pop-ups

The choice to opt-in to things such as newsletters and emails

Ability to track sign-ups and leads
Step 4: Have a solid business plan in place. A solid business plan will work as the foundation of your business and is very important.
Tools for Credit Repair Businesses
When starting your own credit repair business there are 5 essential tools that you will want to know the ins-and-outs of in order to help your customers become financially independent.
Credit reports

–

These are the key to reviewing your clients' credit history. Having access to your client's information is vital to settling disputes.

Online calculators –

These are a great resource for calculating the numbers in reference to credit scores and potential revisions. There is a definite science that goes into crunching these numbers.

Online deals –

There are countless services that claim to offer great services. At times it can be difficult to stand out from the crowd. Offering online deals is a way to stay visible and draw in more clients that may have previously passed on your services. 

Budgeting –

Good credit scores boil down to management and budgeting. Forgetting to pay a credit card payment or having a consistently low debt-to-income ratio won't do your clients any favors.

Education –

While good credit habits might seem like commonsense to some people, not everyone knows the best way to manage a bank account. Educating clients on the best practices to keep and maintain their good credit standing is part of the job.  
Payment Processing for Credit Repair
When running your own credit repair business your customers will most likely pay for services with credit cards. As a business owner, you need to find a way to accept and process payments.
When applying for merchant processing for credit repair many are surprised when they are informed that the industry is considered high risk. There are several reasons why this happens. The following are the most common factors as to why credit repair as an industry gets flagged for being high risk.  
Fraud 
Merchant services fraud is prevalent in the eCommerce world. Extra security measures need to be taken when processing credit card payments online. Traditional banks just are not equipped with the necessary tools and do not want to take the risk.
Chargebacks
Chargebacks are when a customer wants a refund but contact the bank instead of your business. The customer may not have had the necessary information to contact your business or may have tried and never received a response. Great customer service is needed when it comes to running a successful business. When a customer requests a refund give a refund. Each time there is a chargeback made to your merchant account it is a strike. Too many chargebacks and your merchant account can be closed without warning, but there are actions you can take to prevent them.
Customer debts
The customers that you are helping are in financial debt and this is the reason why they are paying for your services. Banks see this and do not want to take the chance on payments from those with bad payment or debt history.
Online business
Your business provides a service and not an actual product–this is something banks frown upon. Your business is run online, and this also contributes to it being considered high risk. Virtual stores carry a lot more risk for a processor than a brick and mortar one. 
High Risk Merchant Account
Despite these reasons, payment processing for credit repair is possible for your business. High risk merchant accounts are available and allow you to process payments both quickly and securely. Because the provider deals with high risk accounts on a regular, they are aware of what is needed to protect both your business and clients. High risk payment processors understand what your business is offering and provide the ability to process payments securely and seamlessly.
You will want to choose a merchant account provider that you can trust. You will also want to choose a provider that assigns your company a dedicated representative. Having a representative allows you to have all your high risk payment processing questions and concerns answered. This representative will take the time to understand your business and what it has to offer.
Having the ability to run a successful credit repair business means being able to support payment processing without the stress of worrying about the standing of your merchant account. Your customers count on you to repair their credit and your business relies on the payments to run successfully.
Owning your own credit repair business is both rewarding and allows you to help others. When partnering with a high risk merchant account provider, you can focus on other areas of the business that need your attention. Having the ability to run your business with less stress allows you to build a strong foundation.