Being a management accountant is hard, especially when you run into the task of obtaining an accounting payment processing account in order to operate. This is not an easy process and may test your business's ability to earn. Banks and traditional payment processors can hinder your income in a major way. Without an account like this in place, you limit yourself to only cash payments for your services. Before you start, you must know the reasons why it's important to accept credit cards in accounting. Additionally, it helps that you are aware of what it entails to be a management accountant.
Understanding Being a Management Accountant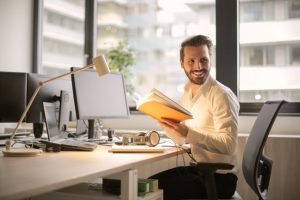 A management accountant holds a few significant responsibilities, including:
Keeping track of a business' expenses

Recording the income of a company

Preparing the needed financial data

Crunching numbers for review

Helping companies create a budget plan

Assisting in investments, such as planning, managing, and selecting from the options
A management accountant works for a variety of companies, including private and public businesses. You can also serve a government agency. Some firms may give you different names or titles, such as:
Industrial accountant

Private accountant
A management accountant should not be confused with a public accountant. No matter what you are called, you have the same function where you prepare data that a company can utilize. You have a big role to accomplish.
When hired, you may be tasked to become a risk manager, budget planner, and strategist. At times, you will have to make decisions that can have a huge impact on the company. Indeed, you have a position of great responsibility and authority.
According to the Bureau of Labor Statistics (BLS), accountants were among those with the best opportunities over the next decade. Many new businesses will want to hire a qualified management accountant quickly. With strict laws and regulations, these companies need your expertise in financial matters.
Steps to Starting Your Business
As a management accountant, you dream of having to work at your own hours while maximizing your income. In other words, you want to become your own boss. Today, it is possible. You can turn your dream into reality. Here are the steps that you can follow:
1. Create a business plan.
As always, new businesses need a plan. Your management accounting firm is not an exception. The cliché is true: "If you fail to plan, you plan to fail." A business plan generally has the following sections:
Executive summary

Description of the company

Services or products, along with their descriptions

Analysis of the market and sales

Financial plan

Management summary
It may look overwhelming, but having a business plan is a necessity. Therefore, you should be ready to create a good one.
2. Set up an accounting practice.
The accounting industry is quite specific. You need to determine the structure of your business first before you can start. You must define how you intend for it to work. Know who your clients will be and what type of services you can provide. Most management accountants choose to operate as a sole proprietor. Of course, you can also opt to have a partner or get the benefits of an LLC or even a corporation.
3. Figure out how to get clients.
To grow your business, you should have clients. If you're already in accounting, you may want to let your clients know you will start your own practice. This step will depend on your current employment situation, of course.
You can start with your family and friends. If anyone that you already know have the need for an accountant on hand, they would most likely consider you first. Have a business card printed and even ask for their help in getting the cards circulated. Other marketing strategies you can try are:
Giving out flyers

Creating a press release

Networking

Social media

Putting up a signage

Speaking in public
Finding a niche market can also help. Look for suitable clients who want an expert in a specific avenue of managerial accounting.
4. Get paid.
After all your hard work, you surely want to get paid for your services. Unfortunately, it is not as simple as it sounds. You already have a ton of duties to accomplish. The last thing you want is to be faced with issues in your accounting business when it comes to payment processing. Accounting, on its own, is a risky business. But it gets riskier when you have to deal with other companies.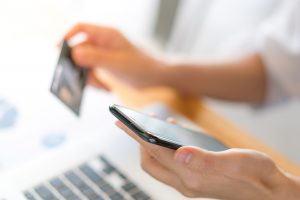 This is why banks and conventional financial organizations will not grant you management accounting credit card processing. It does not mean you cannot find processing, but the journey to get there may be long and tedious. Being able to accept debit transactions is one thing, but credit cards are a whole separate avenue to go down. To be able to receive credit card payments, a gateway must be set up on your site or you will need to set up a POS terminal. In order to do this, you must apply for an accounting merchant account.
Don't shut yourself off from the largest payment method in the U.S. Credit cards will be used to pay for the majority of your work once you get going. The next step to getting paid is to contact an accounting payment processor and begin your application.
Accounting Payment Processing
The payments market has undergone a radical transformation in the last few years. Cash payments are still around but many people no longer prefer them. It is why non-cash payments have speedily overtaken them. For your management accounting firm, you have two options: to go with a cash-only business or set up your online payment gateway in order to accept any card transaction.
In essence, a payment gateway lets you sell your accounting services online. You can charge the purchase to your client's debit or credit card. Not only does this give your customers options to pay, but it also allows you to diversify your business's assets.
Streamline your process and integrate your payments online. Find a management accounting credit card processor online that is capable and willing to accept your business type. Make sure that they have risk mitigation procedures and have supported other accounting businesses before. Don't take a chance with an inexperienced provider. Look for a merchant service provider that supports high risk merchant accounts for the best possible option.
Management Accounting Merchant Account
As a newcomer in management accounting, you want to make sure your operations are efficient and smooth. Opt for the right managerial accounting payment processing account that caters to your industry. This way, you can accept all types of payments from your customers quickly and securely.
Get paid faster online and reduce your risk of fraud and chargebacks. The right accounting payment gateway providers are there to ensure that you can grow and scale without interruption.
We are in an era where clients want to pay in the most stress-free way possible. If you wish to get your payments safely and easily, you should provide them with a reliable gateway. Find a partner that can do this for you so that you can get back to running your business.