With a surge in online shopping in recent years, there has been a natural focus on payment gateways and their associated gateway fees. Payment gateways are a necessary tool for merchants accepting online payments within their operations. Gateway technology authenticates the payment method, encrypts sensitive financial data associated with the transaction, and securely communicates this data between the parties involved in payment processing. And today, with over 90% of transactions in the United States paid for with a debit or credit card, payment security, and its costs, are more important than ever.[1]Forbes. "Credit Card Statistics and Trends 2023". Accessed on April 4, 2023.
This guide explores payment gateway fees, factors affecting them, how to reduce them, and other related topics. If you're a business owner who loves the sweet sound of saving money, keep reading so you can turn the volume up.
What Is a Gateway Fee?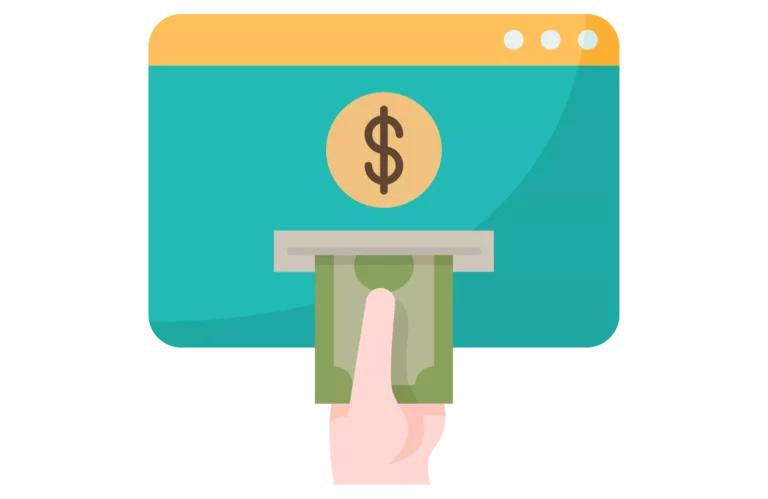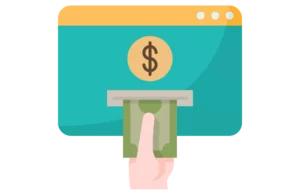 Merchants utilizing payment gateway security incur a fee for this service, in addition to fees charged by their payment processor. While these two technologies may sound similar, payment gateways differ from payment processors in that gateways do not process payments. Instead, payment gateways encrypt sensitive data and transmit said data to the payment processor for facilitation.
A basic understanding of gateway fees will help you choose an affordable payment gateway provider. However, while assessing gateway fees, you should also consider the gateway offerings for the price point.
What are the different types of payment gateway fees?
Below, let's look at some of the fees payment gateway providers usually charge their merchants:
Setup Fees: Setup fees or initiation fees are one-time fees charged for the opening of a new payment gateway account.
Transaction Fees: The most common type of fee, transaction fees are charged per transaction as a percentage of the transaction total or as a flat per-transaction fee.
Monthly Fees: Monthly service fees are flat-rate fees charged regardless of order volume.
Batch Fees: A daily batch processing fee is charged for sending a group of payments, called a batch, off to a payment processor. This typically occurs once per day and is a key element in the settlement process.
Keep in mind the above fees are with respect to payment gateways, not payment processors. Your business will pay standard credit card processing fees in addition to payment gateway fees.
Factors that Affect Payment Gateway Fees
Let's explore some factors impacting payment gateway fees. Keep in mind many of the factors discussed below are not charged as individual services by your payment gateway, but rather built into the overall payment gateway costs.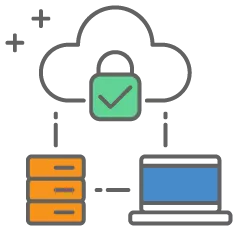 Authentication
A payment gateway's primary purpose is credit card authentication, which is the process of ensuring the cardholder is the individual making a purchase. Tools like two-factor authentication, CVV code verification, and similar security solutions all cost money to manage, thus impacting gateway fees.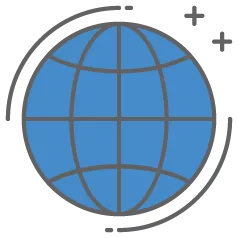 Foreign Transaction Fees
Accepting foreign transactions can be risky due to higher instances of fraud, currency exchange fluctuations, and legal compliance requirements. If you regularly accept overseas transactions, your best bet is to find a payment gateway with low foreign transaction fees.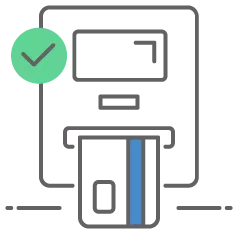 Payment Method Options
Payment gateway fees can vary depending on the payment method—a Discover card versus an American Express card, a mobile wallet transaction versus a physical card transaction, etc. But offering various payment options to your customers prevents your business from losing out on a sale.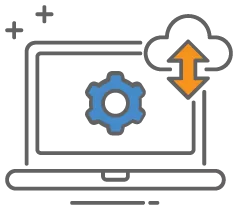 Integration
Establishing technical partnerships between your payment gateway and other operational software is essential for ensuring a seamless integration process to streamline your business operations. However, these partnerships typically require additional resources, thus additional costs.
Payment Gateway Cost Comparison
Now, let's talk numbers! Below explores the fees charged by some of the world's leading payment gateway providers.
Authorize.net
Acquired by Visa in 2010, Authorize.net is a payment gateway provider that offers two types of payment processing plans: An all-in-one payment processing plan and a payment gateway-only plan. Authorize.net's gateways allow merchants to accept numerous payment methods—credit and debit cards, digital wallets, and eChecks, to name a few. Additionally, merchants have the ability to set up recurring billing for their customers.
Authorize.net doesn't charge a setup fee for payment gateway-only plans, but merchants will need to pay the following gateway fees:
Monthly Fee: $25
Transaction Fee: $0.25
Daily Batch Fee: $0.10
---
NMI
NMI is a leading payment gateway provider working exclusively with certified partners. The company provides eCommerce-focused payment gateways compatible with more than 200 payment processors. With NMI, merchants benefit from advanced features like multiple MID capabilities, smart routing, tokenization, and more!
While NMI doesn't publicize its pricing, the standard pricing for NMI through a certified reseller is below:
Monthly Fee: $20 per month
Transaction Fee: $0.25
Note: Custom pricing is available to large businesses.
---
USAePay
USAePay is another significant payment gateway provider in the United States. However, the company was acquired by NMI in 2021 to develop an omnichannel payment solution. USAePay supplies its clients with a virtual terminal through which they can input card-not-present transactions. Merchants appreciate this user-friendly gateway, though it may lack the extra features of its parent company.
As with its parent company, USAePay follows the fee structure outlined below:
Monthly Fee: $20 per month
Transaction Fee: $0.25
Note: Custom pricing is available to large businesses.
---
FluidPay
FluidPay has established itself as a leading cloud-based payment gateway. The company simplifies complex gateway features like gateway emulators, digital invoicing, and access to level 2 and level 3 processing. This enables businesses of any size to utilize these advanced features.
While FluidPay doesn't publicize its pricing, the standard pricing for FluidPay through a certified reseller is below:
Monthly Fee: $20 per month
Transaction Fee: $0.25
Note: Custom pricing is available to large businesses
---
Stripe
Stripe is a payment service provider with powerful payment gateways. The advantages of Stripe include a sleek interface and a unique integration method. However, merchants must pay for all-in-one payment processing to access Stripe's payment gateway. It's important to note that since you are required to use Stripe's payment processing service, you will be paying Stripe's processing fees which are slightly higher than the industry average.
An overview of Stripe's pricing is below:
Monthly Fee: $0
Credit Card Processing Rate: 2.9%
Transaction Fee: $0.30
Note: Custom pricing is available to large businesses.
---
Square
Square is another payment service provider that charges its customers for all-in-one payment processing. Features offered by Square include a user-friendly platform, quick setup, and straightforward payment processing. Despite the fact that Square's fees may be costly, they are transparent and can be beneficial for businesses that are just beginning to accept payments.
If you want to use Square, its pricing is as follows:
Monthly Fee: $0
Credit Card Processing Rate: 2.9%
Transaction Fee: $0.30 per transaction
Note: There are also plans available with additional fees.
What to Consider When Researching Gateway Pricing
You obviously want to find the best payment gateway for your particular business. Below are considerations that will help you do just that!
Hidden Fees
While the basic processing rates are often widely advertised by gateway providers, there may be other fees to consider. For example, a payment gateway provider may charge additional fees for foreign transactions or they may have a completely separate set of fees for credit card processing.
Features
It's not just pricing that matters. Features like available security measures, authentication tools, and chargeback prevention solutions are just as important. You should also consider features that also improve customer convenience, like an automatic credit card account updater.
Read Reviews
Once you create a shortlist of payment gateway options, read online reviews to compare clientele satisfaction. Use the Better Business Bureau (BBB) and consumer watchdog groups to determine which payment gateway providers have solid reputations.
How to Reduce Gateway Fees
If you're looking to reduce your payment gateway fees, there are a couple of strategies you can use. First, assess your gateway fee structure and determine if there are any areas where you can negotiate better rates. Some providers charge monthly fees, initiation fees, and other routine fees, while others only charge fees as a percentage of each transaction. Let's say you process large volumes. A small monthly fee won't contribute much to your overall processing costs, especially if the payment gateway provider charges low rates on each transaction. However, if your business processes low volumes, it's often best to avoid payment gateway providers with monthly fees.
Additionally, it's worth asking payment gateway providers about enterprise pricing options if your business is large enough to qualify. Enterprise pricing includes custom discounts for businesses processing large volumes, resulting in significant cost savings for a business. Although these pricing options are not typically advertised publicly, most companies do offer them.
To elevate your payment security today, simply reach out to a provider to discuss payment gateway solutions and receive a personalized quote. Now that you have a basic understanding of gateway fees, it's time to talk numbers!
---
---
Payment Gateway Fees: FAQs
Which payment gateway has the lowest transaction fee?
With so many payment gateway options, it's impossible to determine which universally offers the lowest transaction fees. The cheapest payment gateway for your business will depend on various factors, including transaction volume, transaction type, and more.
Additionally, specific payment factors may influence which gateway is most affordable. For example, working with a gateway with minimal foreign transaction fees is essential if you regularly accept overseas payments.
How much does it cost to build a payment gateway?
Building a payment gateway can be costly. Considering there are entire software companies dedicated to building and servicing payment gateways, this isn't a product your business can quickly or easily develop.
If you need a payment gateway, it's best to partner with a third-party provider. Payment gateways are affordable, accessible, and customizable, so there's no need to waste resources building a payment gateway exclusively for your business.
How much does it cost to integrate a payment gateway?
Integrating a payment gateway with a website is extremely affordable. While costs can vary depending on the provider, many payment gateway integrations are free. In most cases, you can connect a payment gateway to a website via API integration. However, it can be costly if you decide to involve developers for custom integration.