The word e-cigarette is short for electronic cigarettes. These battery powered devices emit vaporized non-nicotine and nicotine solutions for consumers to inhale. The use of an e-cigarette provides the user the sensation of smoking without the smoke that traditional cigarettes and cigars give off. This small adjustment alone leads many smokers to switch to an electronic cigarette. The freedom to smoke in more places and not bother those around you is a desirable aspect of this common activity.
The e-cigarette can resemble a cigarette, pipe, pen, or cigar. A majority of these are reusable and have refillable cartridges, while others are for one time use and are disposable. 
Electronic cigarettes are also referred to as e-cigs, vape pens, electronic nicotine delivery systems, and vaporizer cigarettes.
The History of E-Cigarettes
The e-cigarette that we recognize today was invented by a Chinese pharmacist named Hon Lik. At the time he worked for Golden Dragon Holdings, known today as Ruyan. The company began shipping these vapes out to large markets in 2005. Currently, there are more than 460 different brands of e-cigarettes available on the market.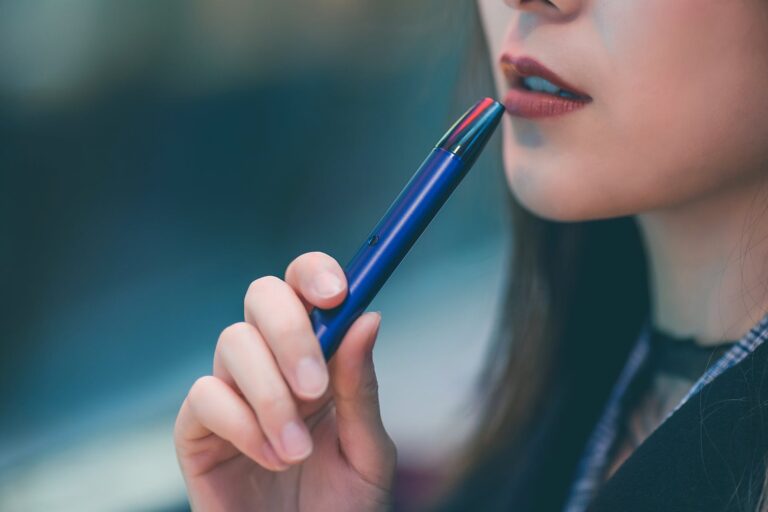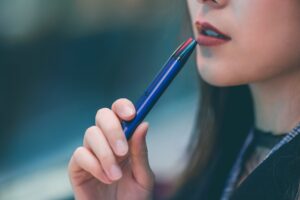 According to Statista, electronic cigarettes generated about 2.35 billion U.S. dollars in sales in the United States in 2016. Even early on, this figure was expected to increase dramatically and it definitely has. Now generating more than 3.6 billion U.S. billion dollars in 2018, we are still not seeing a decline in revenue. Japan, USA, and the UK are the largest consumers of vaping products worldwide. Tanks, parts, accessories, juices and e-liquids all comprise the very diverse industry.
Opening an Online Vape and E-Cig Business
If you have been thinking about opening your own online vape or e-cigarette business, now is a good time. The sales of e-cigarettes and accessories are continuing to rise at a steady pace. The PSD Center reports that by 2021 it is estimated that adults who vape and use e-cigarettes will reach 55 million. But there are a few things to keep in mind when opening this type of business: 
Know your products! Your consumers are counting on you to know and understand what each product and accessory provides for them. 

Be aware of the rules and regulations. The FDA has very strict rules that may apply to your business as you sell, market, and ship the vape and e-cigarette products.

Understand your state tax regulations. Each state has their own set of rules and regulations. For instance, Minnesota has the largest tax on e-cigarettes and vapes at 95%. California has the lowest rate of tax at 28% on wholesale. 

Choose the best online e-commerce platform to sell your products. Some of the most well-known are 3dcart, Shopify, and BigCommerce. These platforms are so popular because they offer seamless integrations with other applicable plug-ins such as invoicing, CRM's, and an online payment gateway

.

Implement correct safety measures. Online eCommerce sites need to have special measures in place to filter out illegal users. Research how that is done effectively and make sure to use it on your site moving forward.
Marketing Your Smoking Products
Because there is still so much friction surrounding the sales of e-cigarettes and nicotine products, advertising and marketing can be tricky. Many advertising sites like Google Ads will not allow you to advertise your products but there are others that will. Remember, people will still search on Google in order to find an online store that sells e-cigarettes. By using SEO tactics and keywords, you can get your business out there organically and grow at your speed. 
Other places where you can advertise your business and not violate the terms of service are:
Reddit- Reddit has so many communities available to those who use e-cigarettes and accessories.

This is a great platform to get involved with potential customers and market your products. 

Facebook- While Facebook does NOT allow the advertising of e-cigarette and nicotine products, you can still set up your own company page and join applicable groups. 

YouTube- Start your own business YouTube channel and get your products seen by millions. Curating great video content can also be used across all platforms to entice customers and set you apart from your competition.

Instagram- Gain followers and promote your business with visual content.

Developing into one of the biggest drivers for revenue, selling on Instagram is a great way to reach a fiercely loyal audience.

Expos- Each year there are many e-cigarette expos that take place worldwide. This is a great way to get your business name and brand out there among the masses. Sell products, increase awareness, and create mutually beneficial partnerships to drive traffic and sales.
E-Cigarette Online Merchant Account
Obtaining an e-cigarette merchant account through a traditional bank is something that many new e-cigarette business owners struggle with. Numerous payment processors cannot and will not support businesses in this space, and will turn down these business types instantly. The reasons for this can range depending on the processor, but most commonly they will be because: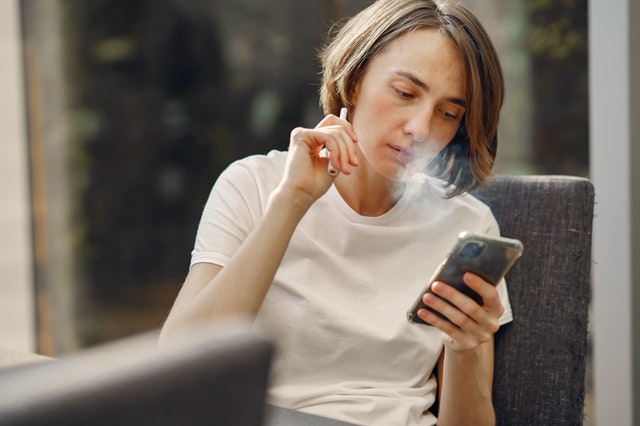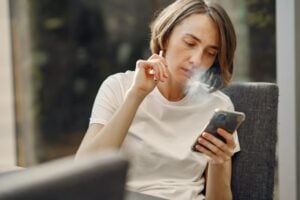 The business is online.

With a business that is run online, there is a high risk of fraud and chargebacks. Banks are not willing to stick their necks out there and risk losing money.

New businesses fail. On top of that, new industries can fail as well. This sector is very new and while it has a great forecast right now, in a few months something can change and make it go downhill. Regulations and rules are being implemented daily around the world which can put a damper on sales at any moment.

The risk of selling adult products. Because it is so hard to determine if the buyer is the correct age, many times banks do not want to fund the risk. They believe that the risk is greater than the reward.
Due to these factors, your options for a merchant account get fewer and fewer. Traditional merchant service providers may be out of reach, but there are high risk providers who would be happy to support your business.
High Risk Payment Processors
The best way to obtain online credit card processing for an e-cigarette business is by contacting a high risk merchant account provider. These are the experts that know what your business entails and are able to reduce the risk associated with your account. You are then able to process customer payments easily and securely through an integrated virtual terminal. When choosing a merchant account provider make sure to do your research. You will want to work with a company that you can trust and know that your account is secure and compliant. Then once approved, you will want a one-on-one representative that works with you to answer any concerns or questions you may have in the process moving forward. 
Contacting a high risk merchant account provider is the best thing you can do for the success of your business.