Millions of internet users gain instant access to their favorite cam girls within seconds each and every day. Thus giving cam girls an opportunity to maximize profits as their fanbase grows. And it truly is a lucrative industry: ZipRecruiter estimates that the average cam model makes $61,983 a year.
If you're thinking about starting an online webcam business, it's just as important to understand the business side of things as it is the production and acting. Below, we detail how to start a webcam business in a manner that ensures to make money as it grows.
What is a Live Stream?
Live streams are real-time video feeds with which users can interact by watching and commenting. The content usually revolves around the creator's life. Many consumers enjoy live streams because of the more personal, voyeuristic effect. The creator seems to be addressing the user directly and users can interact with the video by commenting and tipping.
These streams are on various websites and apps, giving consumers several ways to access their favorite content creators. Although, this is something the content creator must keep in mind, as videos can look very different depending on the website the feed is on and the type of content displayed.
In terms of adult live streams, the category into which being a cam girl falls, the content is geared toward more intimate themes with a varying level of risque. Most commonly, these streams feature women teasing the camera and stripping. Depending on the user's preference, these streams can have the addition of certain features like fetishes, lingerie, and much more.
Typically, users subscribe to a website or a creator directly in order to view and interact with the live streams. This is how the creators make their money beyond tips. Subscriptions vary in price depending on the quality of the content. Private or limited streams are also an option through which consumers may feel more connected to the content.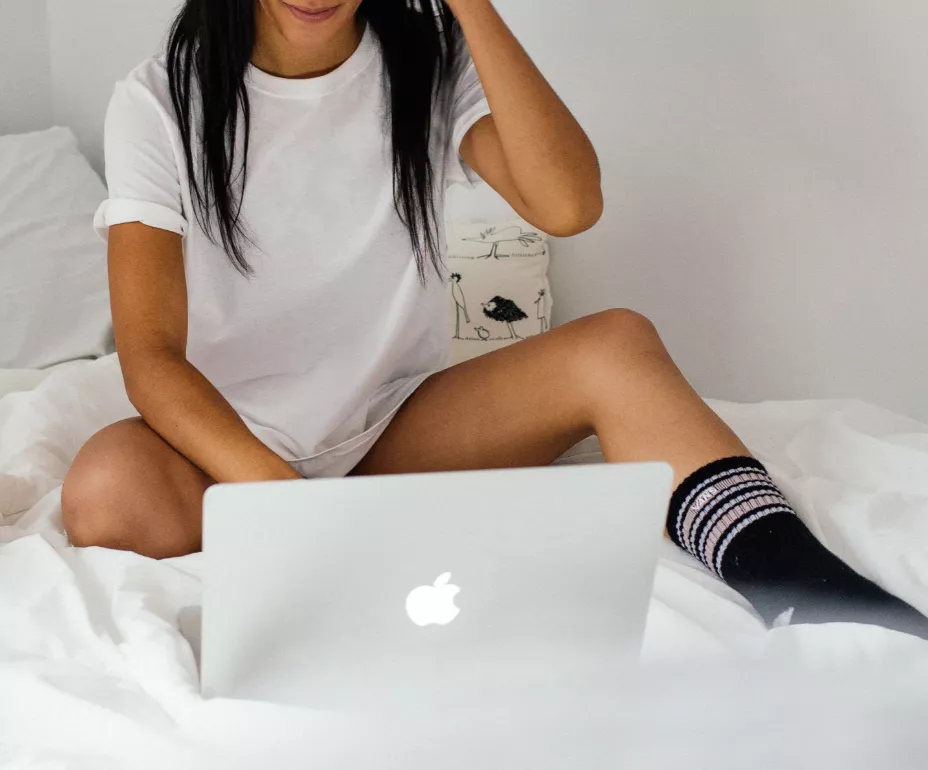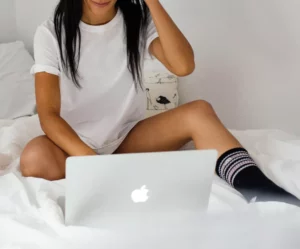 Benefits of Starting a Webcam Business
A webcam business can be extremely profitable if it's run well, with the potential to make a lot of money in a short amount of time. You may also find yourself given gifts from your viewers. However, the benefits of starting a webcam business don't end there.
Like any other freelancer or small business owner, you get to be your own boss. There's no one to tell you what to do or how to do it. You can also grow side businesses from this main offering such as:
Building Your Adult Camming Site
If you'd like to learn how to start camming, there are a few ways to go about doing so. Below, you'll learn how to start a webcam business.
Adult webcam business model
Starting a webcam business first requires registering your business with federal, state, and local governments.
The business structure you choose, be it sole proprietorship, partnership, limited liability company (LLC), or corporation, will ultimately affect your taxes and liability. In most cases, you'll want to choose an LLC. It's easier to set up than a corporation and offers you protection from personal liability that sole proprietorships or partnerships don't.
Next, you'll want to write a business plan for your webcam business. In doing so, you'll develop your business operations and goals. It should answer questions like:
How do you plan to attract customers?
What resources will you spend on online marketing?
Will you be learning how to be a webcam girl or recruiting cam models?
How much will you pay your employees and/or models?
Are you going to take a cut from your models' earnings?
Are your adult services going to be a subscription or not?
Will you need equipment to get up and running?
Do you have a financial planning budget to help you overcome hurdles?
This is an important step as you solidify your business. It will help you answer basic questions surrounding advertising, partnerships, and finances. It'll also help you determine if you need accounting software and employee management systems as your business grows.
Tip: Many financial institutions will want to see a business plan before working with you, especially considering the nature of your business. Having one helps reinforce the legitimacy of your company.
Create your own cam site or white label?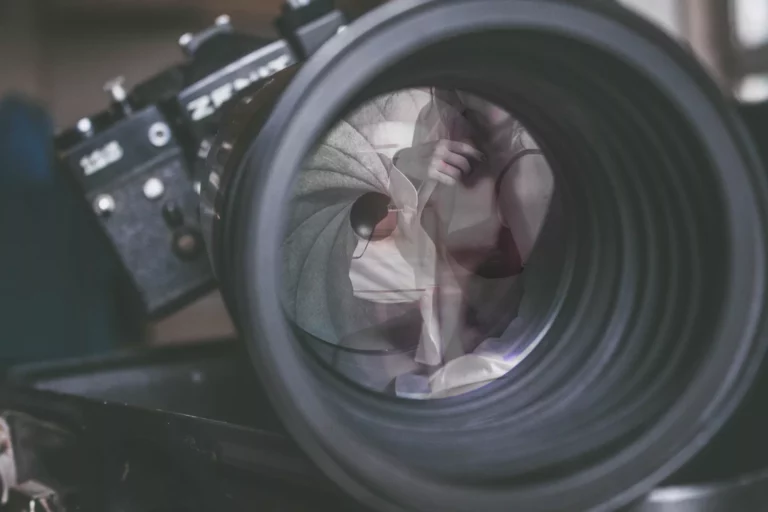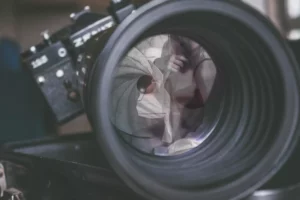 Next, you'll need to choose the right site. Creating your website yourself can take a considerable amount of money, time, and risk if you are inexperienced. Also, the upkeep can be a challenge. But, on the flip side, this option gives you much more control over the intricacies of your business site and you get to keep all of your earnings.
White labeling a site may be a better option for those interested in starting a webcam business immediately and saving some money on website setup. This option allows you to pay for a domain on a website platform and rebrand it as yours. But by doing this you are constrained into using one of their templates and most likely pay a portion of your sales each month to use it.
Regardless of which option you choose, you'll need the following to get started:
A content management system (CMS)
Reliable web hosting
A domain name and brand for your website
Secure way to process online payments and tips
Legal requirements and policies
Your website needs a page for your privacy policy and terms of service. This page tells users how you handle their personal data and outlines how users should use your site. Among other things, it should state that only those who are 18 years and older are allowed to access your website. But remember, if any changes are made to this page, you should notify your users immediately.
You should brush up on the Federal Trade Commission's adult website guidelines to ensure that your online presence is above board. Of course, these guidelines are only the tip of the iceberg in what's required to start a webcam business legally. Check with your state commerce department or consult with an attorney to ensure that your website, and your business, meet all necessary requirements. Failure to meet all necessary requirements can result in legal penalties or harsh fines.
Recruit and/or become a webcam model?
You can recruit cam girls from other sites or learn how to be a webcam girl yourself. If you're just learning how to start a cam site, you may want to recruit experienced webcam models with a loyal following. If you want to learn how to be a webcam girl, it's helpful to observe what other models do. You can then put your own spin on things and make each performance your own.
Also, you can do both. Figuring out how to be a webcam girl and hiring other cam models may be your best way at diversifying your business' profits.
Whether you're behind the scenes or in front of the camera, know that there will be a learning curve as you begin a camming site and learn about your customers. It takes time to generate a following, so remain patient and consistent with your efforts.
How to Make Money in Your Webcam Business
A study conducted by the US Bank found that 82 percent of small businesses fail because of cash flow issues. To ensure the success of your webcam business, you'll need to make enough money to keep it afloat.
No matter what your webcam business model looks like, the key to making money in this industry is keeping your expenses low and pricing your services fairly. To do this, look into other webcam businesses, see how they price their site, and compete with them.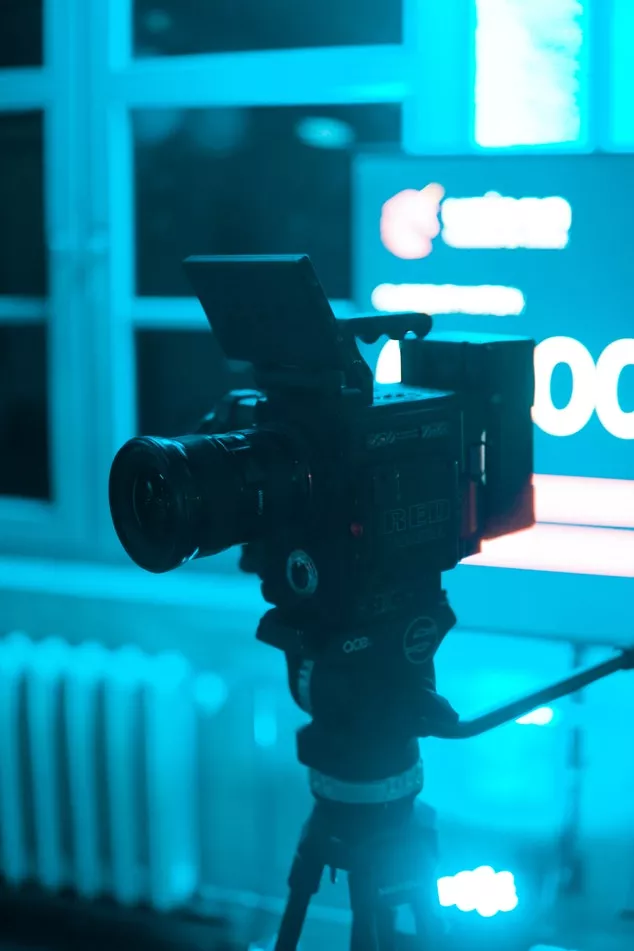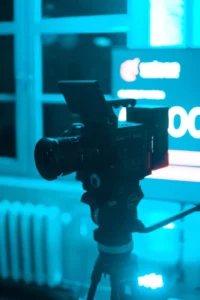 Get an Adult Merchant Account to Keep Costs Low
Keep your expenses low and revenue high. One of the best ways to do this is to make sure that your business can accept debit and credit card payments at a low cost.
Your clients will want to purchase time and pay your cam models tips in the easiest ways possible. Whether that means credit or debit, you will need to be able to accommodate that without breaking the bank. The first step to doing this is to get an adult merchant account that will help you get set up to take payments. A merchant account is provided by a merchant service provider that will help you accept customer card payments electronically.
Merchant accounts are typically approved based on the industry of the business. Because webcam businesses are part of the adult industry, you'll need a high-risk payment processor. This is because traditional financial institutions prefer not to work with businesses that are considered high-risk like yours.
Maintain Compliance to Protect Your Webcam Business
There are a few reasons why your adult business may be considered riskier than others. Unfortunately, this industry comes with its own unique risk factors which have specific ways to combat. Below is a look at the most common forms of risk and how you can begin to protect your webcam business from each.
Monitoring explicit content
If you are going to employ webcam models, it's very important that you put some sort of content monitoring system in place. There are many forms of pornography deemed illegal or inappropriate by sponsoring banks, which could result in the termination of your merchant account. The type of content to avoid includes, but is not limited to, scenes involving blood, rape of excessive force, and underage models.
It's important you know what your webcam models are doing because there could be legal ramifications.
Age verification
As a webcam business owner, it would be advisable to incorporate KYC (know your customer) checks in the form of API integration with your website's sign-up process. You've probably seen websites that send you OTP (one-time password) authentication when you signed up or updated credentials.
You can even integrate OTP for further age verification during your sign-up process. Also, there are third-party companies with which you can integrate.
Understanding 2257 regulation & why you need to comply
If you are producing adult content, you are legally required to gather a government-issued photo ID verifying the ages of your webcam actors. It is required by law that you record and store this verification in the event that it is requested by government authorities. Under 2257, the aforementioned records are subject to inspection. Failure to adequately provide these records is a federal offense.
Reputation
Adult companies are often seen as fringe businesses that cannot be discussed over the dinner table or among certain company. Therefore, they're usually an unsupported industry in many ways. Although this stigma may stem from the nature of the industry, it's a non-negotiable aspect of learning how to start a webcam business.
See our guide on online reputation management for tips to help you navigate this area of business.
Fraud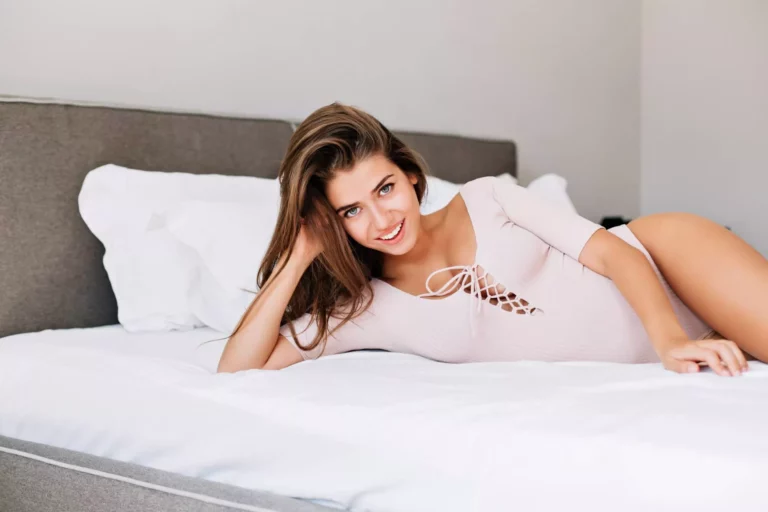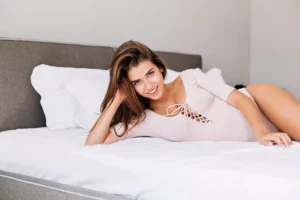 In 2019, the FTC received 1.7 million fraud-related reports through the Consumer Sentinel Network. Fraud in any online business is on the rise. There is no way around it, but, luckily, there are ways to detect and prevent it.
If you're seeing fraud through your payments, you can reach out to your processor for help. They will have the tools to identify and eliminate fraud risks in your webcam business. This is your best method in taking a proactive approach to fraud mitigation techniques.
Chargebacks
Any industry that receives more than a 3 percent chargeback rate is often blacklisted by payment processors. The adult industry is notorious for extremely high chargeback rates, which make adult businesses risky to these payment processors.
Protecting against these chargeback disputes is extremely important to your business. There are plenty of chargeback management solutions that connect directly to your business' merchant account. They proactively fight against current chargebacks. Also, they analyze your business to see where you're receiving chargebacks from with the intent of protecting you from them in the future.
Secure Payment Processing for Your Webcam Businesses
In rare cases, webcam business owners that apply for a merchant account through a traditional processor may find their application approved. This is because these providers often pre-approve accounts without looking at your business type. Unfortunately, you shouldn't get your hopes up for a long-term partnership with these types of processors.
Working with a high-risk payment processor ensures that your merchant account doesn't get shut down. If you need to get your cam business online as quickly as possible, a high-risk solution is your best bet.
Don't cripple your business before it even begins. Move forward with confidence in your adult webcam business knowing that you have the security of an adult merchant account, a tailored website, and risk prevention tools to keep you up and running.
Future Possibilities in Live Streaming
The adult industry is a rapidly growing one, with billions reportedly earned yearly. The webcamming market alone is estimated to be in the $1 billion range. With advancements in technology, saying that webcamming or live streaming will increase over the years is an understatement.
Every day new technology emerges that makes us question how we lived prior to it. Just reflect back on the days before there were even webcams. Now, we all have cameras integrated into our smartphones and laptops that have the ability to wirelessly stream video. There's just no telling what new technology will be adapted to this market, as the possibilities really are endless.
Will VR one day be an added feature of live streaming? Only time will tell.